Homage or honest? 4 watches that look like rip-offs that are actually legitimate
Time+Tide
Editor's Note: With tastes becoming homogenized, and the vintage revival trend in full-throttle, we often see smaller brands trying to capitalize on the successful aesthetics of their larger group-brand peers. But, sometimes these pieces are more honest and legitimate then they may seem on the surface. We revisit when James explains how, while some watches may seem like rip-offs, at times they actually hold their horological own.
Few things in watch world conjure more contention than the six letters that make up the word homage … and understandably so. Are homage watches just shameless replicas with a different name slapped on the dial? Or are they harmless fun that aim to democratise an aesthetic normally only accessible to the uber wealthy?
As is the way with most things in life, the answer isn't black and white. No, some tribute timepieces, like the Gevril Tribeca or anything by Dan Henry, seem to be more than OK. They're outright desirable, and executed with total respect to the original. While other timepieces deserve the vitriol heaped upon them for being, and let's not mince words here, opportunistic ripoffs.
If you're already confused, buckle up. Because there's a third category again. Which are watches that look like homages, but have in fact a legitimate backstory that places them well and truly in the action with the original. These watches are the ultimate pickups for watch lovers for the unexpected story that comes with them.
Sinn 903
Now, we know what you're thinking: "That's a brazen rip-off of the Breitling Navitimer!" And to that, we'd say, "Settle down, turbo, there's a good reason for that." Back in the 1970s, during the dark ol' days that many refer to as "the quartz crisis", Helmut Sinn, founder of Sinn Watches, did a deal with Breitling that allowed the German firm to create a chronograph timepiece that borrowed the Navitimer's famed slide rule logarithmic bezel. The result was the 903, and a damned fine watch it was, and still is (maybe even cooler than the OG). To read the story of one Sinn 903 wearer, hit here. 
Smiths Everest PRS-25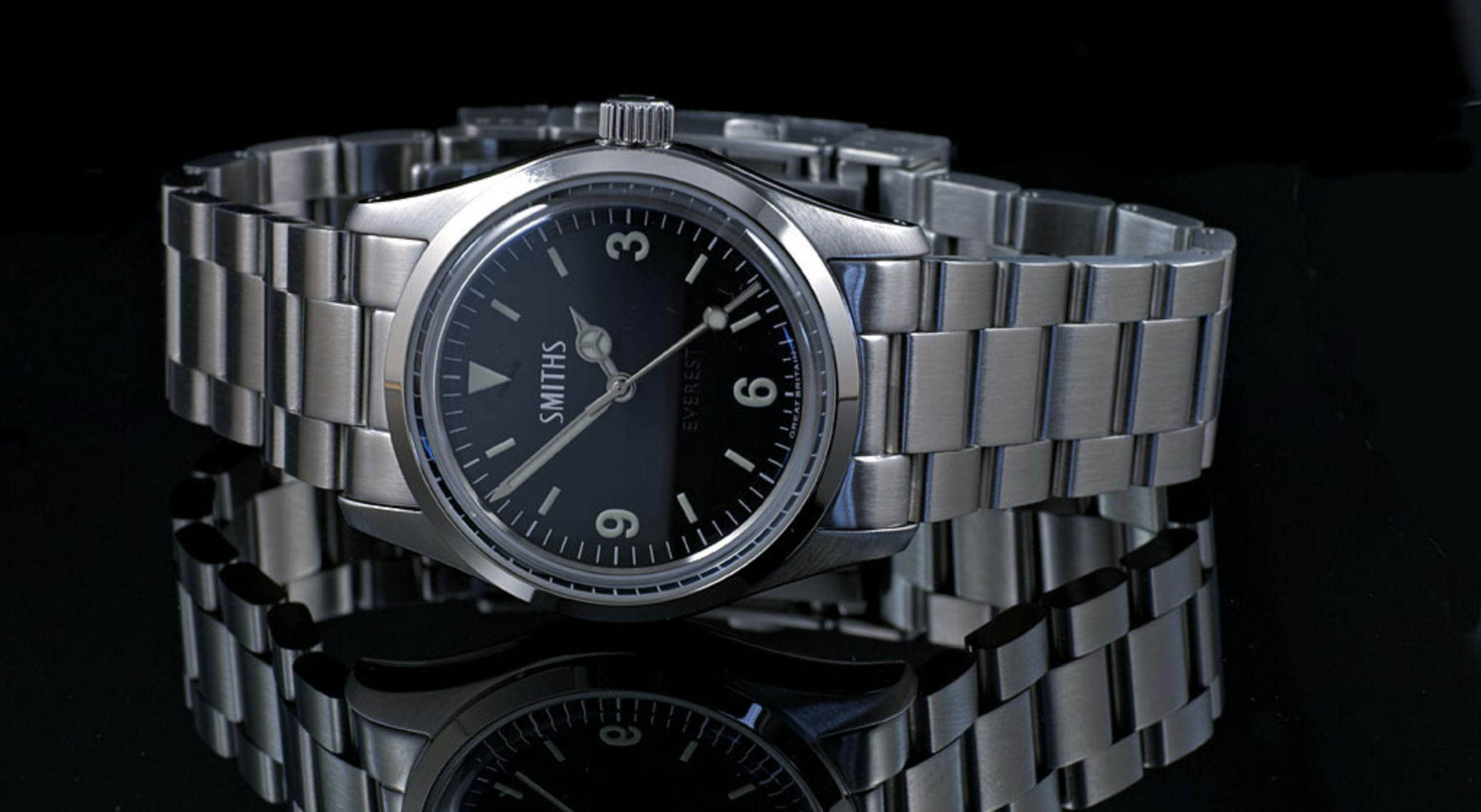 Anyone who's ever sat in the driver's seat of a vintage Jag, or really any British car from the '50s and '60s, will probably already know what Smiths was. The UK outfit made clocks, watches and timekeeping devices for the home, automobile and, indeed, wrist, right up until 1979 when, thanks to a pesky battery-powered Seiko, they went belly up. Why the Smiths Everest exists, however, predates the demise of the once-great firm. Back in May of 1953, Tenzing Norgay and Sir Edmund Hillary famously scaled earth's tallest point, Mount Everest.
Rolex were quick to claim that both parties had been wearing bubble-backed Oyster Perpetuals, but it wasn't long before rumours started circling that while Norgay had indeed been wearing a Big Crown, Hillary may have actually been using a Smiths wristwatch. Smiths later came out and said as much with a now famous advertisement, with a quote from Hillary that read, "I carried your watch to the summit. It worked perfectly." Vague wording aside, to this day, what the Kiwi had strapped to his wrist remains a point of contention. But, as a result of this rather interesting yarn, Smiths have started creating their Everest PRS-25 to pay homage to the expedition, their watch … and maybe a certain other very well-known timepiece.
CWC 1980 Royal Navy Divers Watch
No, it's not a shoddy Omega Seamaster replica, the CWC 1980 Royal Navy Divers Watch is actually an homage to … a CWC Royal Navy Divers Watch. Cabot Watch Company, CWC to you and I, is a British firm that has been making timepieces since 1979. For the first decade of their existence, their watches were created exclusively for the UK Defence Forces – no civilian could get their hands on one – and in 1980, CWC created a timepiece for the Royal Navy that finally ceased the amphibious wing of the armed forces' long-standing relationship with Rolex and Omega. The watch you see before you is a faithful homage to that very watch, and it's awesome.
Bulova Lunar Pilot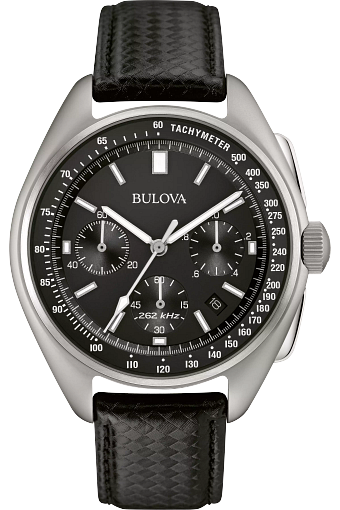 To the uninformed punter who's casually into watches, the Bulova Lunar Pilot could easily be mistaken as a poor copy of Omega's Speedmaster. But, like the aforementioned CWC, the new Bulova Lunar Pilot is actually a faithful re-creation of a Bulova from the same era as the Speedmaster. Known colloquially as "the other moon watch", the OG Lunar Pilot was worn by American astronaut David Scott, a card-carrying member of the Apollo 15 mission and the seventh man to walk on the moon.
That's right, Scott was striding across the surface of earth's closest neighbour while wearing a Bulova. Decades later, that very watch went to auction, in 2015, and sold for a whopping $1.3 million USD. Bulova saw their opportunity to convert press around the auction into cold hard cash, and started making re-editions of the fabled chronograph. It may not garner anywhere near the same levels of admiration as a Speedy, but it's a neat watch in its own right.