5 of the best survival watches
Fergus Nash
With the growing popularity of shows like Alone and an increasing desire to escape the normalities of life, the art of survival is more popular than ever. Whether you crave the personal challenge of subjecting yourself to nature's toughest conditions, or you just want to live a more sustainable, closed-loop life, owning the right watch could be a significant tool. Let's take a look at some of the best survival watches across the cost spectrum.
Timex Expedition North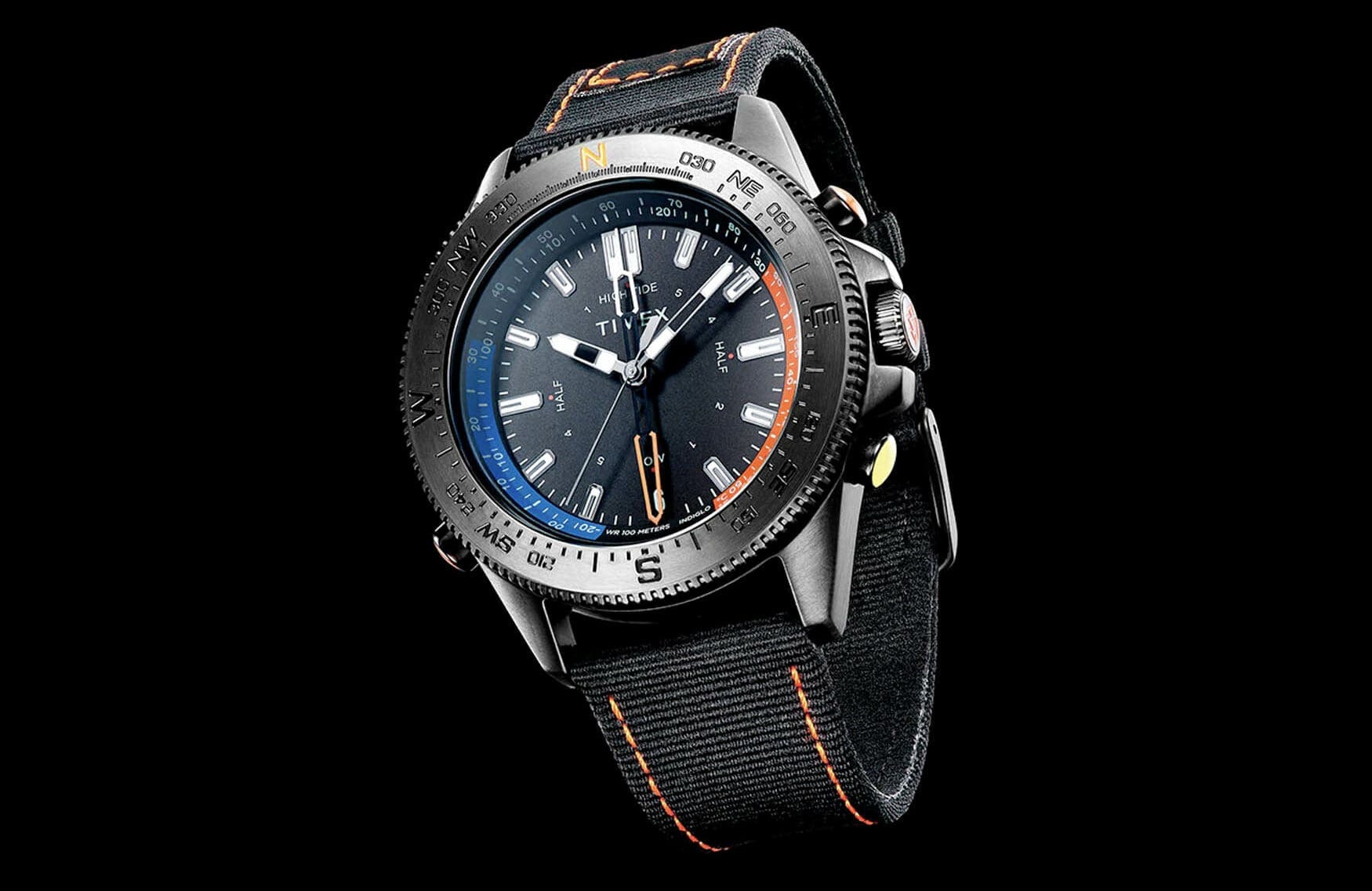 Despite being founded 169 years ago, Timex aren't the kind of company to leverage their history into extravagant price tags. The Timex Expedition North Tide-Temp-Compass watch is absolutely packed with helpful features without the need for complicated digital displays or battery-draining complications. A bi-directional hand can be used in three ways. Tracking the tide, temperature, or serving as a compass – all invaluable functions for basic survival situations. The 43mm steel case is rugged and submersible with 100m of water resistance. The eco-friendly strap is made for longevity, but manufactured in a way that saves water and eliminates solid waste.
Price: US$249
Casio G-SHOCK Rangeman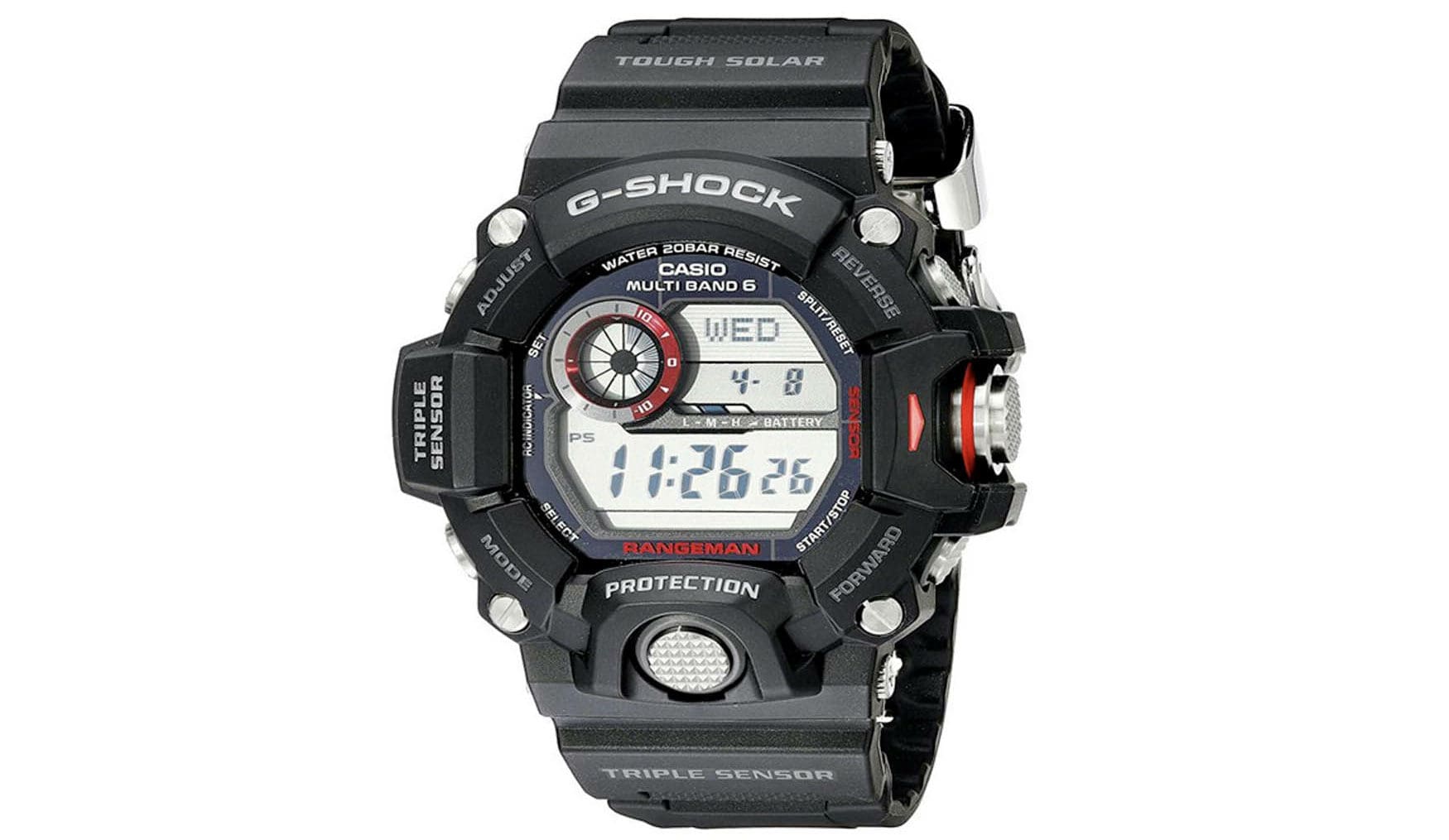 The Rangeman is part of Casio G-SHOCK's Master of G series that represents the pinnacle of hardiness. Not only could it survive pretty much any natural disaster other than perhaps a volcanic eruption, but it has sensors for measuring altitude, barometric pressure, temperature, and directions anywhere in the world. Even the cylindrical pushers are engineered to the nth degree for ultimate shock resistance and water resistance of at least 200m. The GW9400-1D has a retail price of A$699, but can usually be found at authorised retailers for around A$379-479.
Price: A$699 (A$379 on sale from retailers)
Garmin Instinct Crossover Solar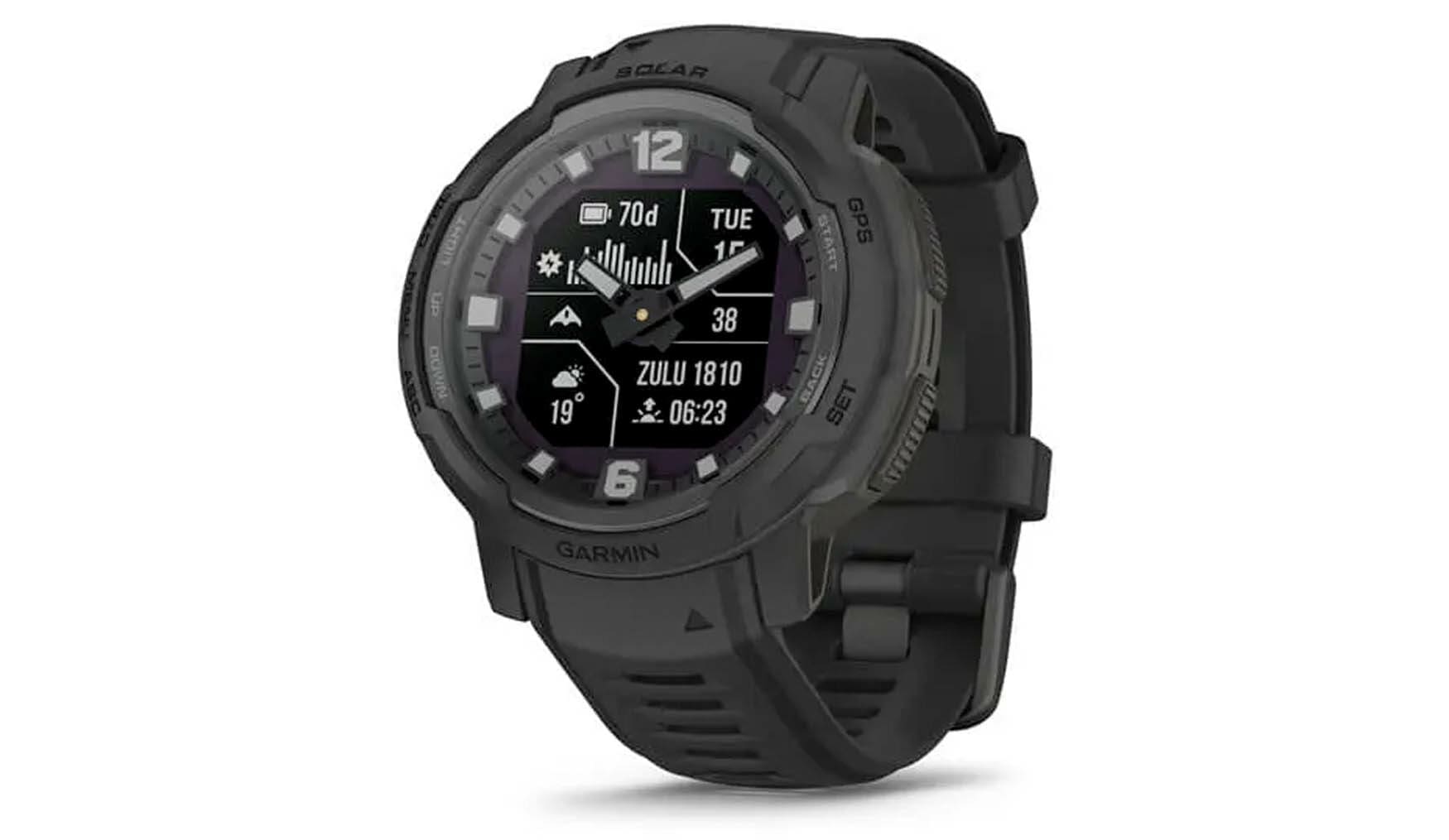 Including smartwatches in these kinds of lists can be controversial, but Garmin have an excellent reputation for outdoor technology, and the Instinct Crossover Solar does include an analogue display. There is a cheaper model without solar charging, however needing to replace batteries or put something on charge will never contribute to an immersive survival experience. A 70-day power reserve, GPS sensors, and a heart rate monitor are just a few of the dizzying amount of features. If you're prioritising survival over being an analogue purist, then this is probably your best option.
Price: A$769
Luminox Bear Grylls Survival Rule of 3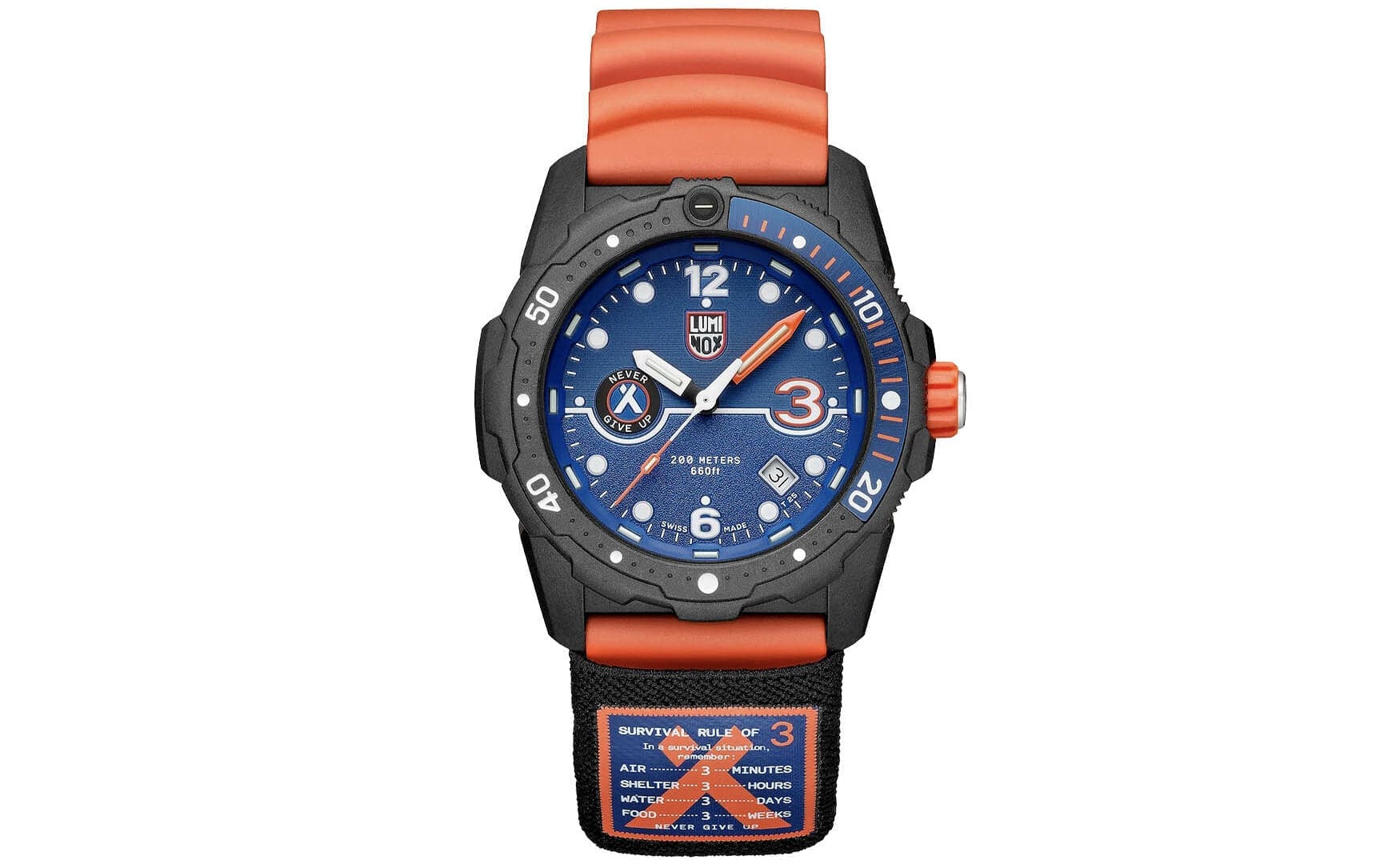 Few names inspire adventure the same way Bear Grylls' does, and the sheer amount of survival gear bearing his name is staggering. Luminox themselves have at least 13 collaborations with him, but my personal favourite is the Limited Edition Rule of 3. Often quoted in many of his survival programmes, the Rule of 3 states that a human can live without air for three minutes, shelter for three hours, water for three days, and food for three weeks. This is printed on a patch towards the top of the rubber strap, reminding you to never give up whenever you check the time. Even though the watch doesn't have any specific complications to help you improvise, adapt and overcome, the "Never Give Up" printed on the strap provides moral support that's incredibly important.
Price: A$999
Richard Mille RM25-01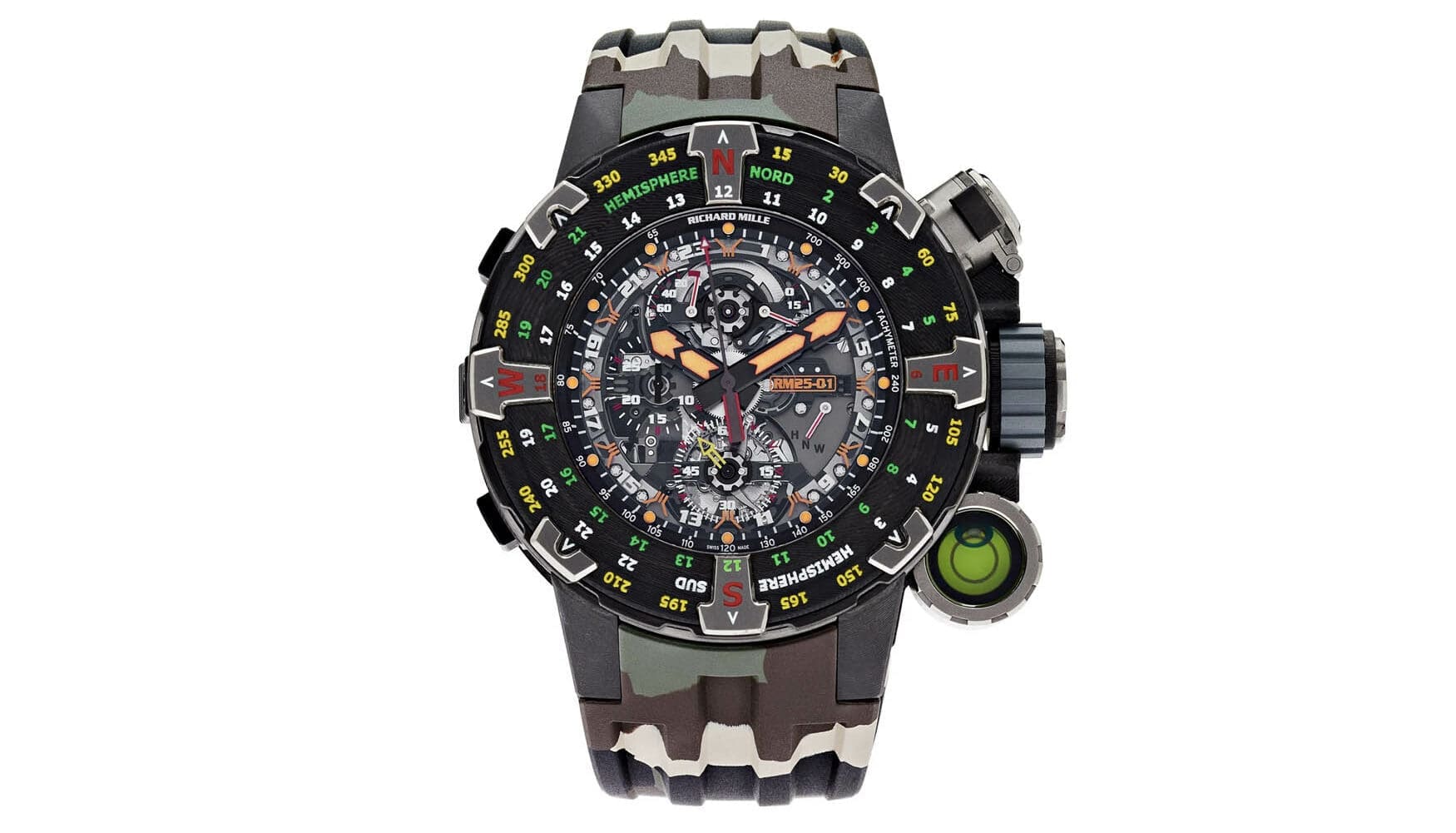 Including a watch that approaches a million dollars doesn't exactly seem fair when the others are all below a thousand, but a conversation about survival watches wouldn't be complete without the RM25-01. Inspired by Rambo and designed collaboratively with Sylvester Stallone, this watch is one of few that could actually save your life, if only for the inclusion of water purification tablets which only cost $10 a packet. It's powered by a hand-wound tourbillon movement, but that doesn't prevent the carbon and titanium case from taking a beating. Other accessories include a removable compass module, spirit level, and a chronograph. Only 20 pieces were made, but if you have the funds you may be able to track one down for your next hike.
Price: US$983,000