5 of the best watches under $1,000 in 2023
Borna Bošnjak
Despite what the Lambo steering wheels bedecked with Richard Milles might suggest, the best thing about watches is that there is value to be had at any price point. This is even more relevant now, in the year of our lord 2023, when $1,000 simply doesn't get you as much watch as it did before seemingly everyone jumped on the bandwagon. Regardless of the amount of pointless fist-shaking you do reminiscing of pre-COVID watch prices, the fact remains that you can still find great watches below the $1,000 mark. Here's a few of our favourites, hand-picked for your reading pleasure from the forthcoming edition of our magazine.
Casio LF20W
Enter the new LF20W, a super-clean reimagining of the 1985 AE-20W Twin-Graph, vying to be the replacement for the once-bestselling F91-W. It's got a similar profile and its lightweight construction keeps with the F-91W's, but the retro-futuristic look is grabbing fans' attention with both hands. There's the bigger and bolder analog-digital display, the comprehensive world time functionality with 48 cities, in addition to the usual time, calendar, and chrono functions. Be careful, though, just like many of Casio's popular releases, they're hot commodities right from the get-go and often sell for multiples of the retail price, so you may need to wait a little to snap one up at a reasonable price point. Price: A$99.95
Casio G-Shock Move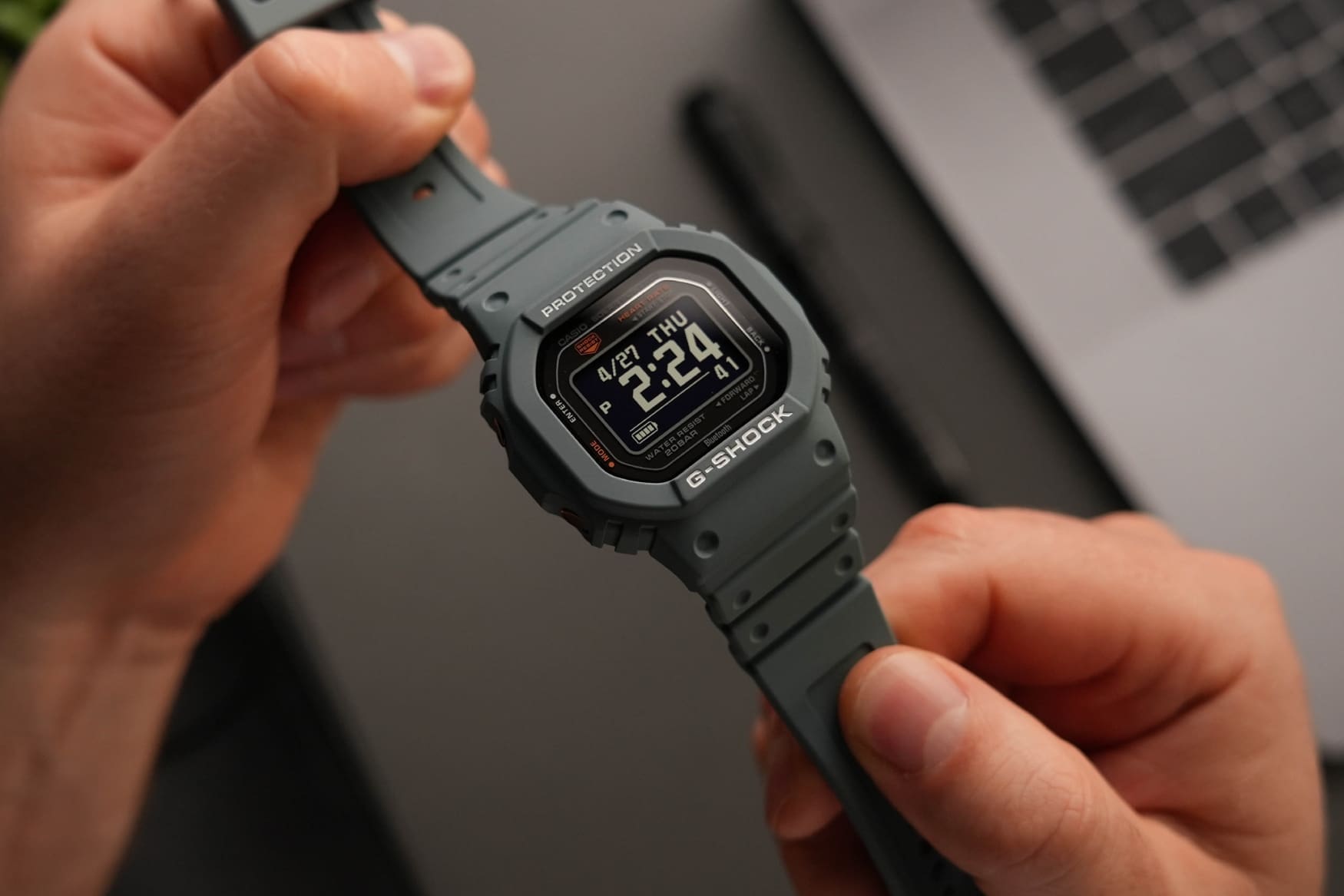 Saying that I was pleasantly surprised after my time with the G-Shock Squad/Move earlier this year would be a gross understatement. Taking the shape of the iconic square G, it packs the rest case with a host of new features, of which heart-rate monitoring, Bluetooth connectivity, and solar charging are the stand-outs. While it's available with a choice of metal bezels, my favourite is the classic all-resin construction in grey-blue. Price: A$449
Seiko 5 SRPK35
Yes, you're right. The Seiko 5KX 38mm has made a lot of best-of lists since its release, and its for good reason. As a die-hard SKX fan, I echo the screw-down crown sentiment, but still can't help loving this watch, and its professional orange dial variant in particular. The fact that, as nostalgic as the ancient 7s26 is, the 4R36 movement is just so much easier to live with, finally offering hand-winding and hacking, features that we've (rightfully) taken for granted. Price: A$495
Citizen Tsuyosa
You can always count on Citizen to make the most of an ongoing trend at an affordable price point, and their Tsuyosa NJ015 collection is excellent proof of that. Adorned with colourful dials, this sunburst orange being my pick of the bunch, the integrated bracelet design and approachable 40mm size make it a worthy competitor to the likes of the Tissot PRX, for those looking for a bit of flair. As parent company of Miyota, it makes sense for Citizen to use their 8210 movement, which could be the only slight downside of this watch considering it's displayed through a transparent caseback in all of its undecorated glory. This is an opinion we agree on at T+T, though not one shared by all. Price: US$450
Baltic Aquascaphe Bronze Brown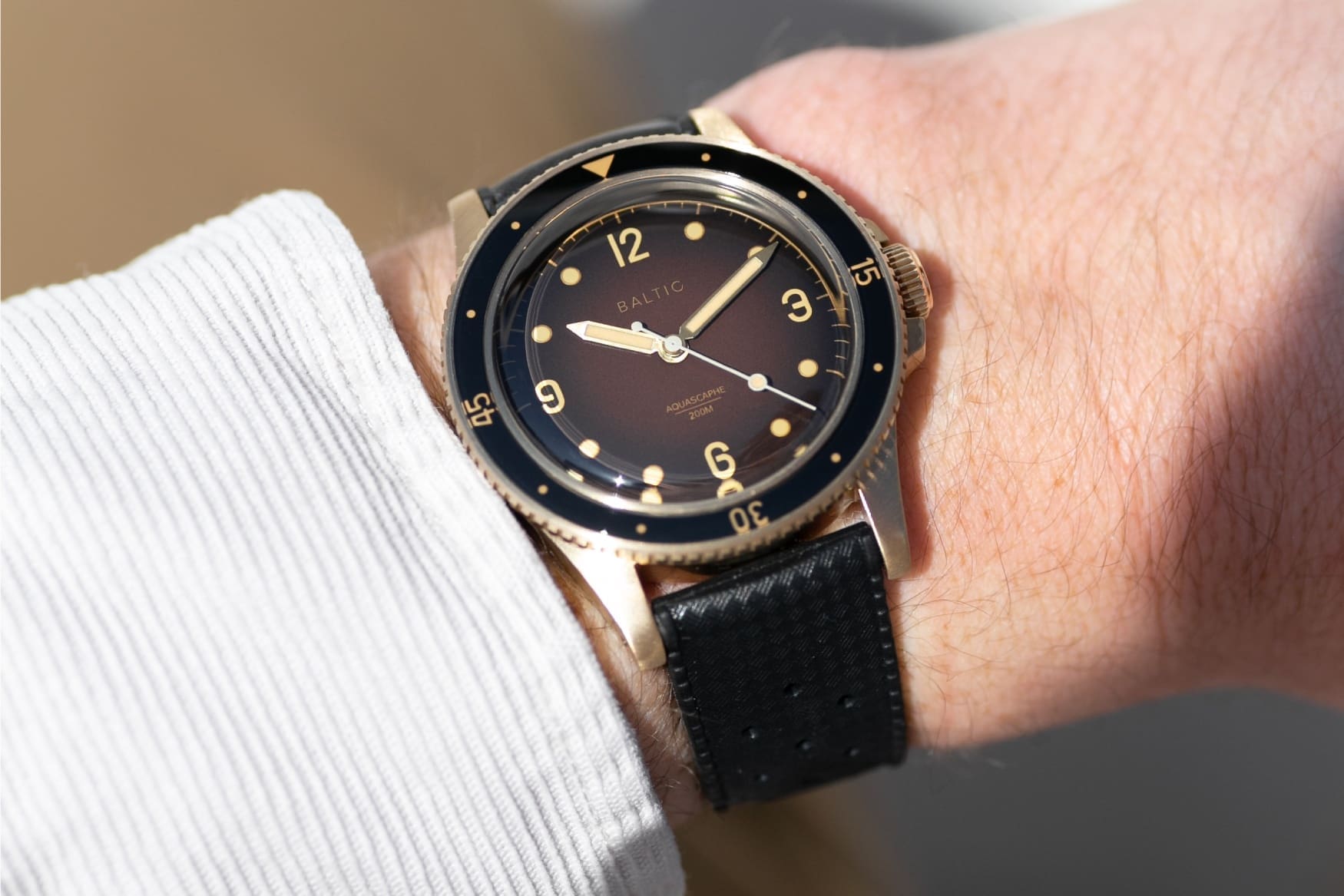 Okay, I have to bend my own rules a little, but it's worth it if I get to include the Aquascaphe Bronze Brown. Bronze has been part of Baltic's collection for some time now, but the Bronze Brown is a first instance of the case material combining with a sapphire bezel. Not only does it offer superior scratch resistance over an exposed bronze surface, but it also gives it that retro Bakelite look that goes perfectly with the funky numerals on the dial. The open 6 and 9 were non-negotiables, I'd hope. What's even better, you can find it right here in the T+T Shop.