7 of the most expensive quartz watches you can buy in 2020
Nick Kenyon
Quartz is the middle child of the watch industry. Born between the talented mechanical genius of the first-born and the innovative technology of the new smartwatch baby. But while it may have had less attention during critical developmental windows as a child – despite being wildly popular at birth – the quartz watch is hitting puberty in the same way Matthew Lewis (who played Neville Longbottom in Harry Potter) did, successfully finding its feet and getting some mojo of its own as a grown-up.
So while quartz has typically been thought of as the cheap and cheerful sibling to the serious and expensive mechanical wristwatch, in 2020 there are some wonderful pieces of high-end quartz watchmaking that come with a price tag to match, both vintage and modern. Let's take a look at a few very special examples.
Citizen Caliber 0100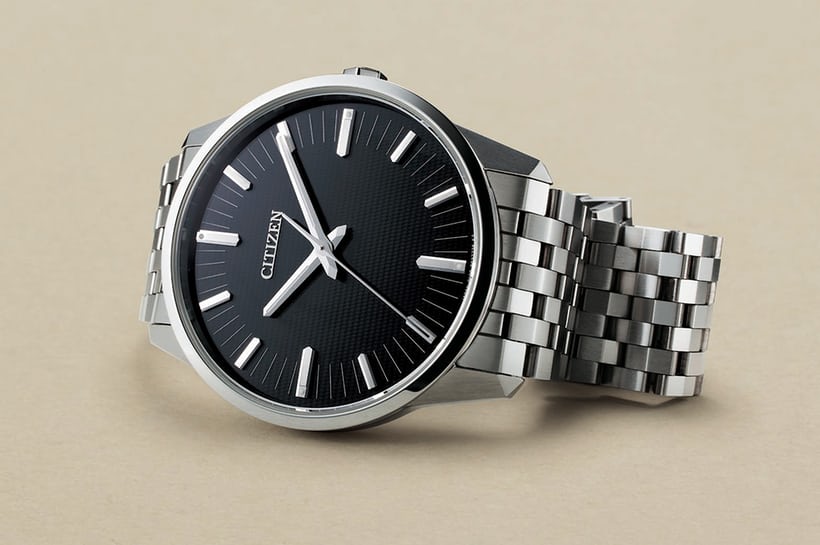 This is a watch that deserves more recognition. After debuting a solar-powered quartz movement that was accurate to within 1 second per year in a pocket watch in 2018, Citizen released the same movement in a wristwatch the following year. This watch has a laundry list of features that should go a long way to articulating why quartz watchmaking should be an area of serious horological consideration, but let me focus on the accuracy here. To be accurate within a single second per year without external regulation is an unbelievable feat, and one that may make this watch one of the most remarkable quartz watches ever made.
Price: in white gold, USD$16,800; in titanium USD$7400
Grand Seiko SBGV238
Grand Seiko is one brand that continues to invest in exploring quartz watchmaking technology, and also to celebrate its achievements in the field so far. For the 25th anniversary of their famous 9F quartz movement, Grand Seiko released the SBGV238, a two-tone reference with a case based on the 44GS design that is deemed as highly collectible today. It was released in 2018 in a limited edition of 600 pieces, and features a gold star on the dial that indicates a special level of regulation to the movement to ensure it is accurate to within +/-5 seconds per year.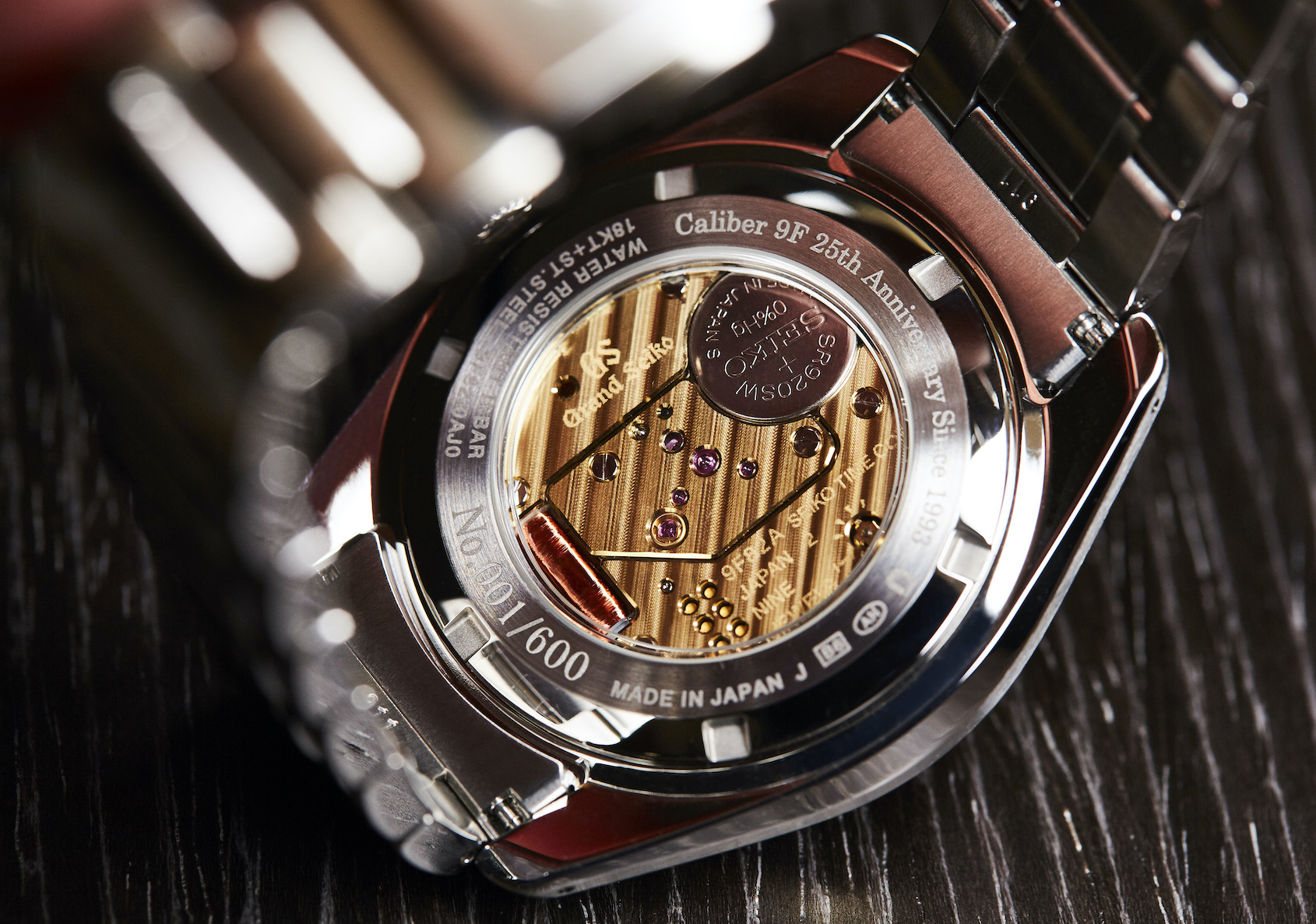 Additionally, the sapphire caseback reveals the stunning movement finished with Tokyo stripes, a sight to behold.
Price: in steel and gold, AUD$7500 (still available at time of writing). 
Seiko 1969 Quartz Astron 50th Anniversary Limited Edition
It was Seiko who first produced the quartz-powered watch, and the Japanese watch manufacturer continues to dominate the battery-powered market. In celebration of the 50th anniversary of their first-ever quartz watch, the Seiko Astron released in 1969, they produced a special run of 50 commemorative pieces to mark the occasion. It is powered by the significantly more modern caliber 3X22, which offers GPS-controlled time and date, and a perpetual calendar that is accurate until the year 2100.
Price: in yellow gold, USD$36,000
F.P. Journe Élégante 48mm
François-Paul Journe is the most highly regarded independent watchmaker alive, and is known for his creativity and execution in the mechanical watches he produces. A watch that he is less well-known for, but is no less remarkable, is the quartz powered Élégante collection. Using a proprietary two-rotor motor electromechanical movement, the Élégante has a standby mode that is activated after 35min of the watch being stationary, to save the battery, giving the watch a life of 8 to 10 years of daily use and up to 18 years in standby mode.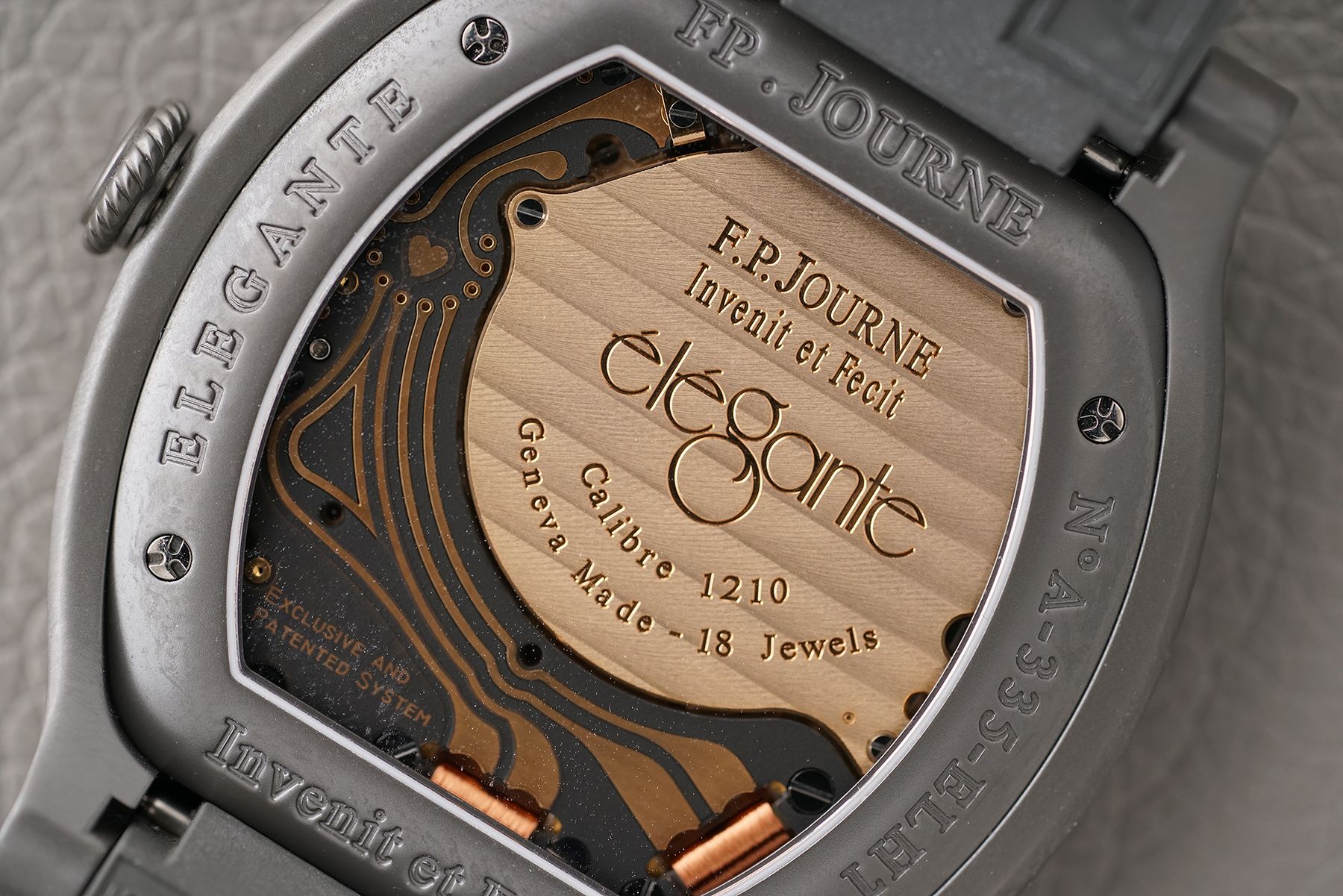 In addition, the titanium-cased watch features an open caseback that reveals a red gold quartz movement that has been beautifully finished, as you might expect to see from a mechanical watch by Journe. The respect he has shown the technology here is telling. A staggering hybrid creation.
Price: CHF11,500
Breitling Colt Skyracer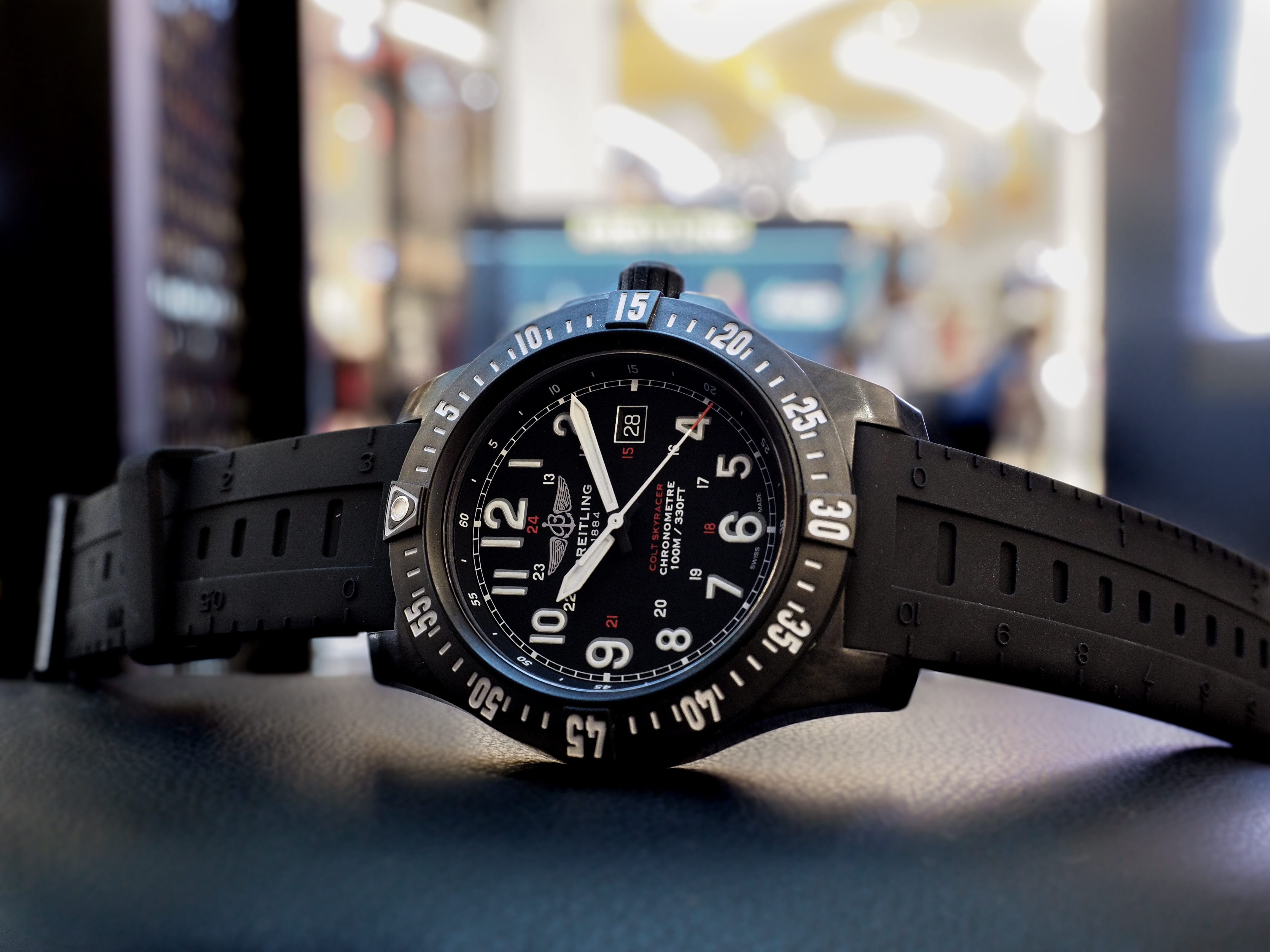 The connection between Breitling and the history of aviation is one we will never forget, partly because Breitling won't let us. This history is seen in a long list of references that are based on historical models, but it doesn't mean that the brand isn't investing in a watch for the modern pilot. The Breitling Colt Skyracer is one watch that is on the cutting edge of material development, featuring a case made from Breitlight (a plastic polymer) that sees the entire 45mm watch weighing only 50g, and is powered by the Breitling SuperQuartz caliber B74 that is accurate to +/-10 seconds per year. This is one you could easily see on the wrist of a Red Bull Air Race pilot.
Price: AUD$2770
Longines Conquest V.H.P. "Flash Setting"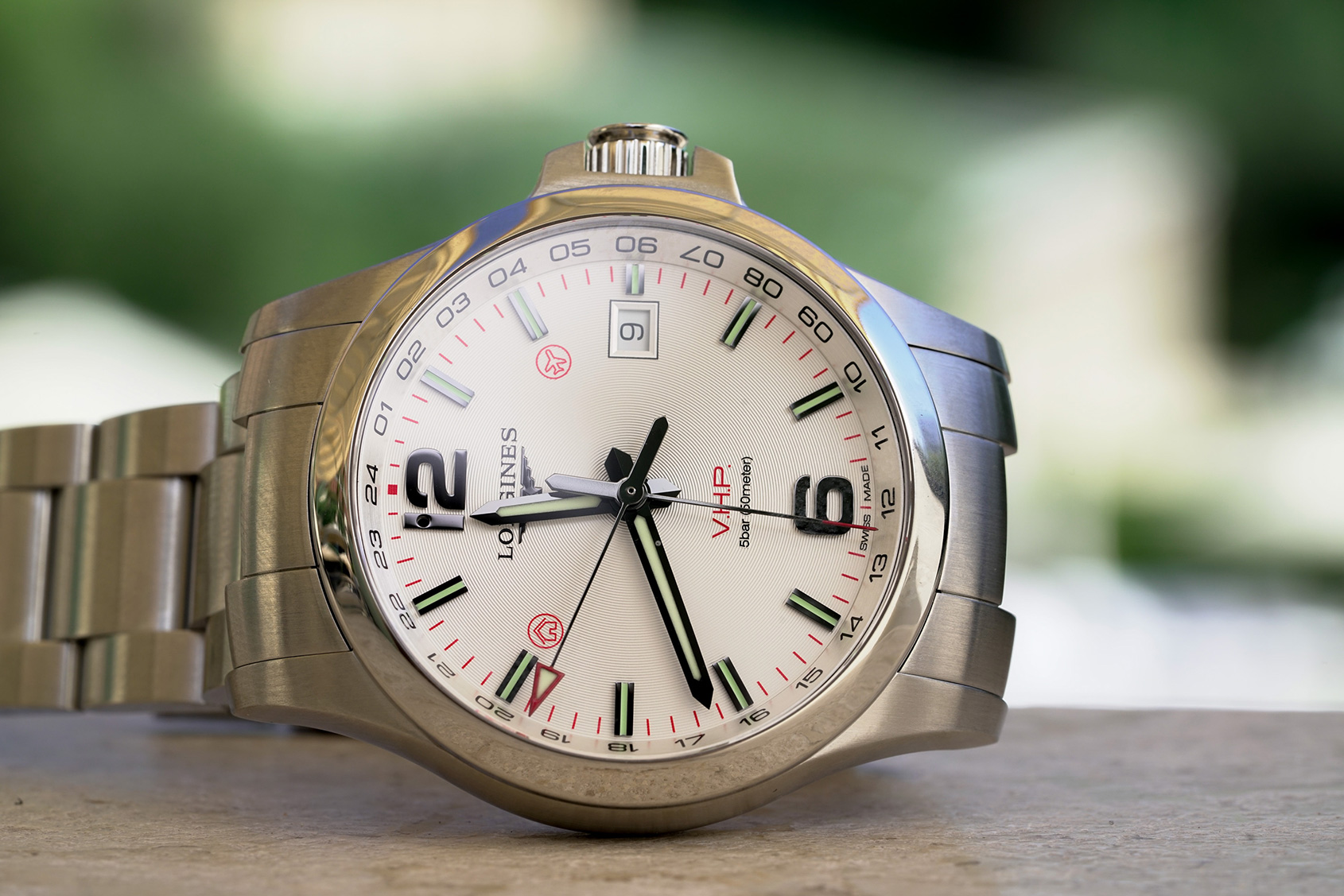 Longines are one of the only brands outside of Asia who take quartz seriously, something that is immediately clear when you see the Longines Conquest V.H.P. It is not by accident that the Conquest V.H.P. is accurate to +/-5 seconds per year, with the V.H.P. standing for "Very High Precision", and offering one of the most affordable high-performance quartz watches on the market today.
The Longines caliber L287 is not only very accurate, and tracks a second time zone, but it features a light-driven setting system called Flash Setting that allows you to set the time via an app on your phone without any signal or connection required. The app uses the torch on your phone to flash a sequence through a tiny aperture in the 1 of the 12 o'clock, telling the watch the time that it should be set to. Very, very cool indeed.
Price: AUD$1950 
Rolex Datejust ref. 5100 'Beta 21'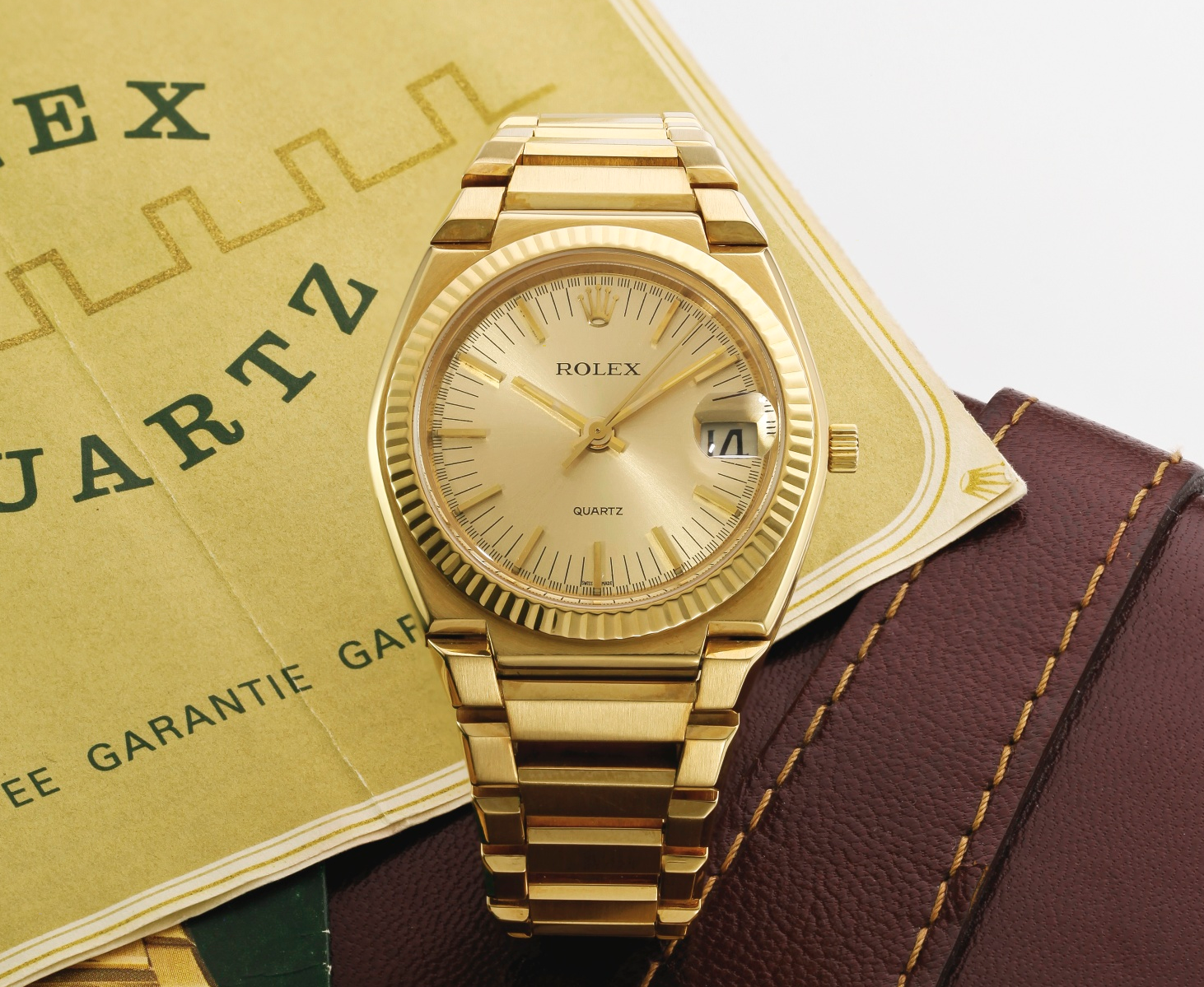 This is something of a bonus round, as this one is obviously not in production. But I alluded to the vintage example of expensive quartz watchmaking, and what better watch to illustrate the point than the first-ever quartz watch from the brand, the Rolex Datejust ref. 5100 powered by the famous Beta 21 movement. First released in 1970 after the Beta 21 movement was finished in 1969, the Rolex ref. 5100 is quite a rare watch after being discontinued in 1972.
The movement was developed by a group of Swiss watchmaking firms called the Centre Electronique Horloger to challenge the Japanese quartz movement, and was used by a number of different brands including Patek Philippe, IWC, Omega and Piaget. The current market for the Rolex ref. 5100 is competitive, thanks to the historical importance of the watch and the relatively small number of watches that were made. At auction, most Rolex ref. 5100 watches will sell between CHF15,000 and CHF30,000 depending on condition, but have sold for as much as CHF87,500 as this one did at Sotheby's in 2017.