The 5 best blue dial watches
Borna Bošnjak
Even though the classic blue dial has lost some ground in terms of popularity due to the rise of other colours, most notably green and pink, it is still arguably the most popular choice for any watch. This of course excludes black and white, but since they're not actually colours, my point stands. Within the vast number of options, we sought to pick out five of the very best blue dials, offering everything from hue and texture to value proposition and craftsmanship.
F.P. Journe Chronomètre Bleu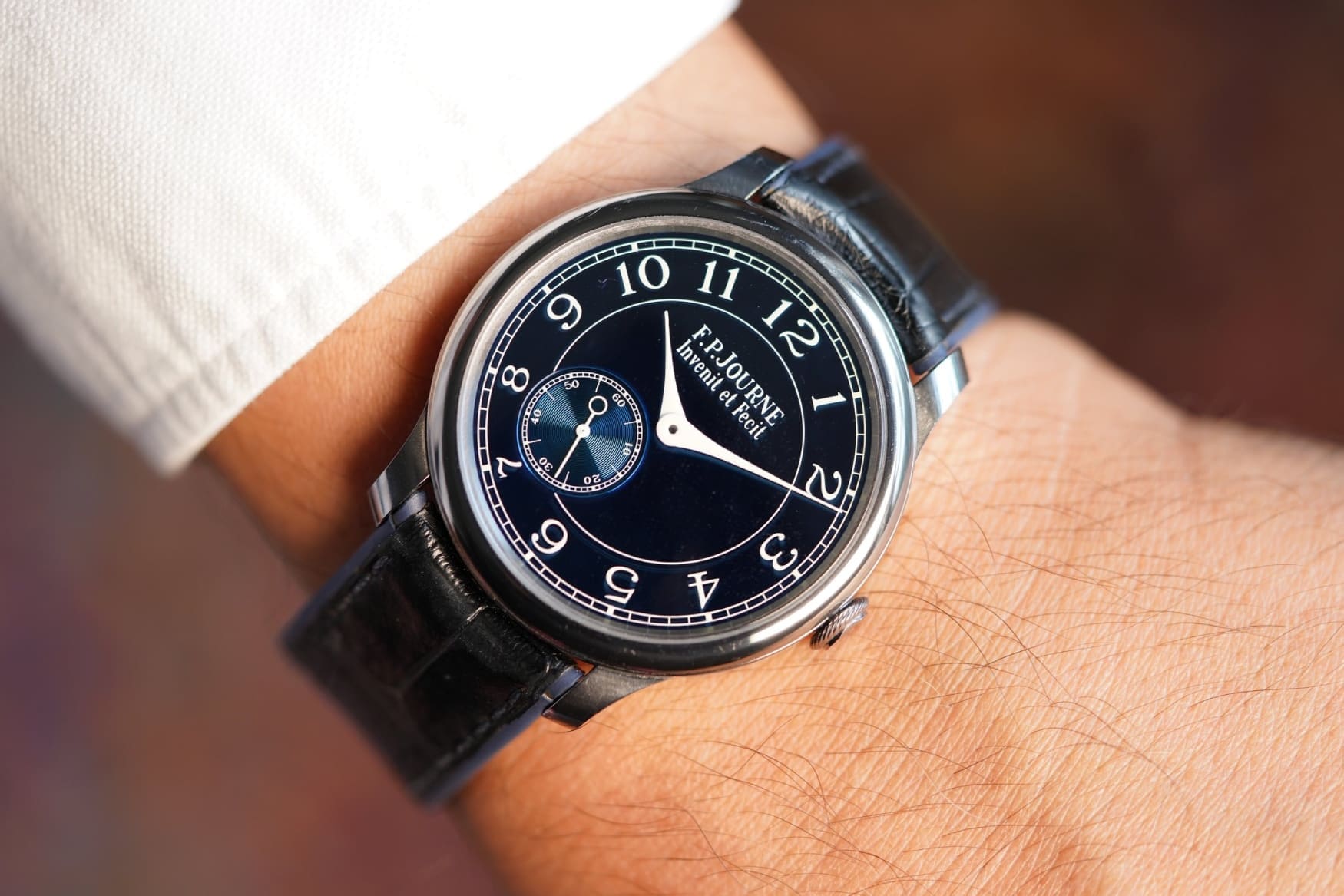 In a list of best, it is only right that we begin with the best. If you can believe it, F.P. Journe's Chronomètre Bleu used to be an under-the-radar piece just a few years ago, before artificial scarcity of other, more popular watches caused its demand to skyrocket. Availability woes aside, the Chronomètre Bleu sports a bluish-grey tantalum case, solid 18k gold movement and the best blue dial in the business. Numerous layers of blue lacquer are mirror-polished and hand-applied, and depending on the light, results in an inky black or electric blue. The off-centre small seconds are finished with azurage, showing off the full range of the blue colour in its sunburst execution. Funnily enough, the list we put together talking about the best alternatives to the Chronomètre Bleu features a spoiler for this list, and two that narrowly missed out.
Grand Seiko SBGP017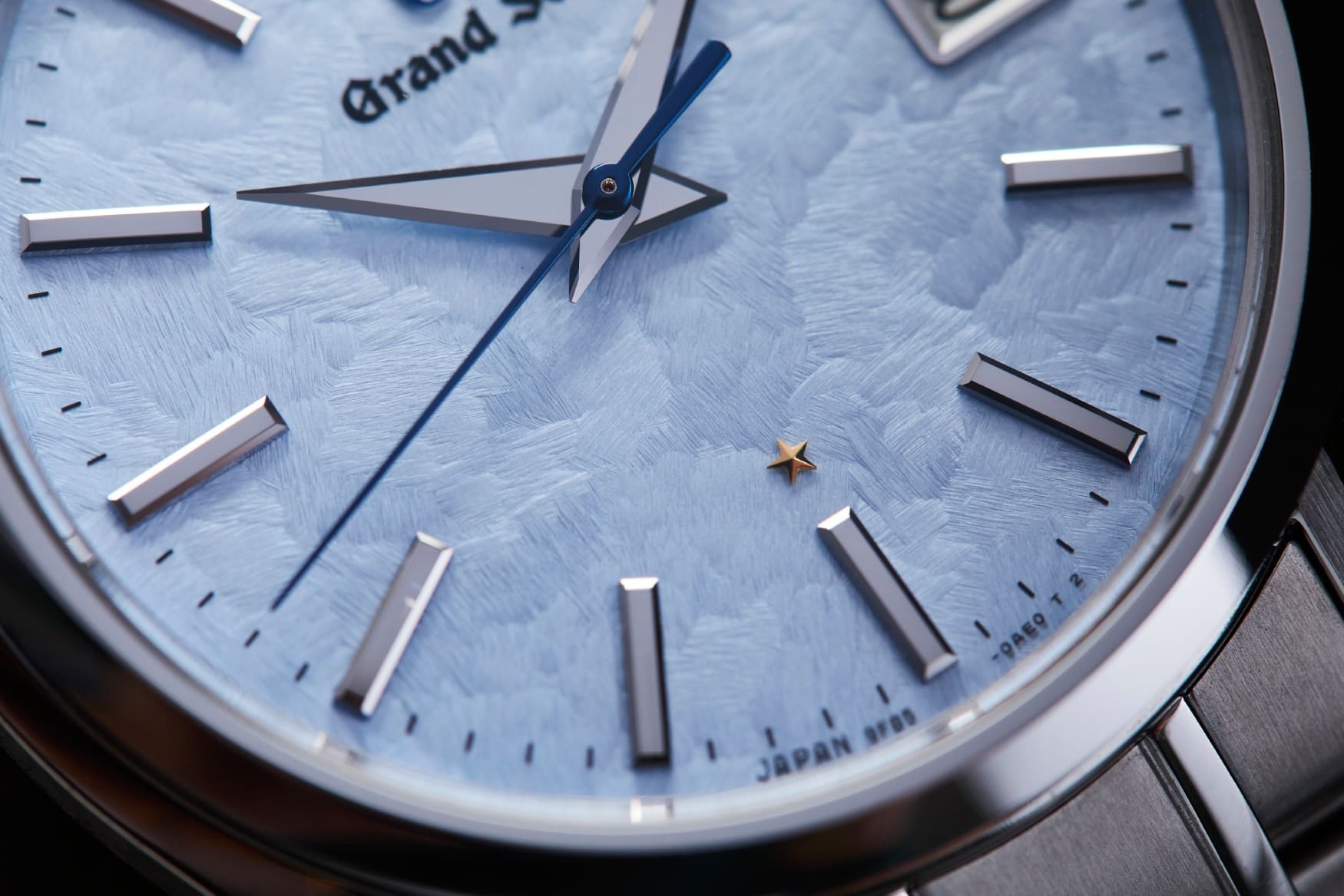 No list of best dials would be complete without a Grand Seiko. Regardless of the frankly ridiculous number of new releases the brand pumps out, they still manage to come up with beautiful designs. Being completely honest, a number of them could've taken the cake here – any one of the Omiwatari, Kishun, or kirazuri Sōkō models are worthy contenders. There was only one, however, that truly captured my gaze, and that's the SBGP017, aptly nicknamed the Sea of Clouds. Its subtle brushstrokes of baby blue reflect in the highly polished, faceted ingot-like indices, and the blued seconds hand and applied GS logo are icing on the cake. As if the watch needed to be any cooler, it also sports a display caseback showing off the Grand Seiko-level decoration of its quartz movement.
Chopard Alpine Eagle
Of the long list of iconic integrated bracelet sports watches with blue dials, picking the Alpine Eagle to be the best of them all is a bold choice. The swirling texture of the Aletsch blue, inspired by the pattern of an eagle's iris makes for a stunning display in any light condition. My favourite of the lot is the dial of Chopard's Alpine Eagle Flying Tourbillon, with the pattern emanating from the tourbillon cage, rather than the centre pinion.
Credor Eichi II Ruri
Released to honour Seiko's 140th anniversary, the Eichi II Ruri is a special edition of Credor's minimalist masterpiece. Its dial is made of fragile porcelain, glazed in blue lacquer that gives it an ethereal glow around the edges and centre pinion, with plunging depths elsewhere. The logo and indices are all hand-painted, seemingly suspended above the dial. Here comes the all-important and overused trope – you really have to experience this one in person. Admittedly, even though its exquisite Spring Drive movement is finished by the Micro Artist Studio, nearly A$100k for a time-only watch is a ridiculous sum of money, no question about it. However… I think I've been charmed by this glowing blue wonder enough to think it might make sense.
anOrdain Model 1 Blue Fumé
Often when looking at the best of the best, it's easy to lose sight of the value proposition – the previous entry is as good a proof of that as any. That's a bit of a shame, because you risk missing out on gems like anOrdain's Model 1. Its fumé enamel dial was an accidental discovery, resulting from a warped silver dial blank that was sanded down to reveal the stunning gradient and grained pattern. The entire painstaking process is recounted here, even more impressive considering it's all made in-house in anOrdain's Glasgow workshop, rightfully gaining the brand a place on our best of British list.