Sunday Blues: 5 of the nicest blue dial watches money can buy
Time+Tide
Blue dials … they are the quintessence of vogue right now in watch world. And, while the last 12 months has spawned many, many timepieces with the arresting colour aesthetic, these five watches in particular stand out as the nicest blue dial watches money can buy right now.
BREGUET CLASSIQUE 5177 BLUE ENAMEL
At first glance, the Breguet Classique 5177 Blue Enamel's subtle details remain hidden. But this changes in a heartbeat, as you take it in with a longer view. The Grand Feu enamel dial is stunning. That almost goes without saying. But what really brings this piece to life are the minute and hour markers (look closely), the satisfyingly shaped date window (with expertly colour-matched date wheel) at 3 o'clock, and the ghost signature between six and centre.
Ref No: 5177BB/2Y/9V6 / Case size: 38mm / Case material: White Gold / Movement: 777Q / Price: $30,400
H. MOSER & CIE. ENDEAVOUR BLUE LAGOON
It is rare to see one of the industry's most mercurial brands tapping into the current mass-market trends, but in the case of the H. Moser & Cie. Blue Lagoon that is exactly what's happening. It seems the wealthiest watch collectors in the world are not, in fact, immune to the industry's current obsession with teal. Achingly beautiful is the only way we can begin to describe it.
Ref No: 1200-0206 / Case size: 40mm / Case material: White Gold / Movement: HMC 200 / Price: $34,850
JAEGER-LECOULTRE MASTER ULTRA THIN MOON ENAMEL
This is the year for moon-inspired watches, and Jaeger-LeCoultre was not going to miss out on the party. While this is a simple expression of this time- honoured complication, JLC has been busy beneath the bonnet, tinkering with the tried and tested 925 calibre. While you may think you know what to expect, the original 925 only ran for 40 hours between winds. This one goes for 70 hours, meaning you can set this one down over the weekend and return on Monday morning to find it ticking true.
Ref No: Q13635E1 / Case size: 39mm / Case material: White Gold / Movement: 925/2 / Price: $55,000
OMEGA DE VILLE TRÉSOR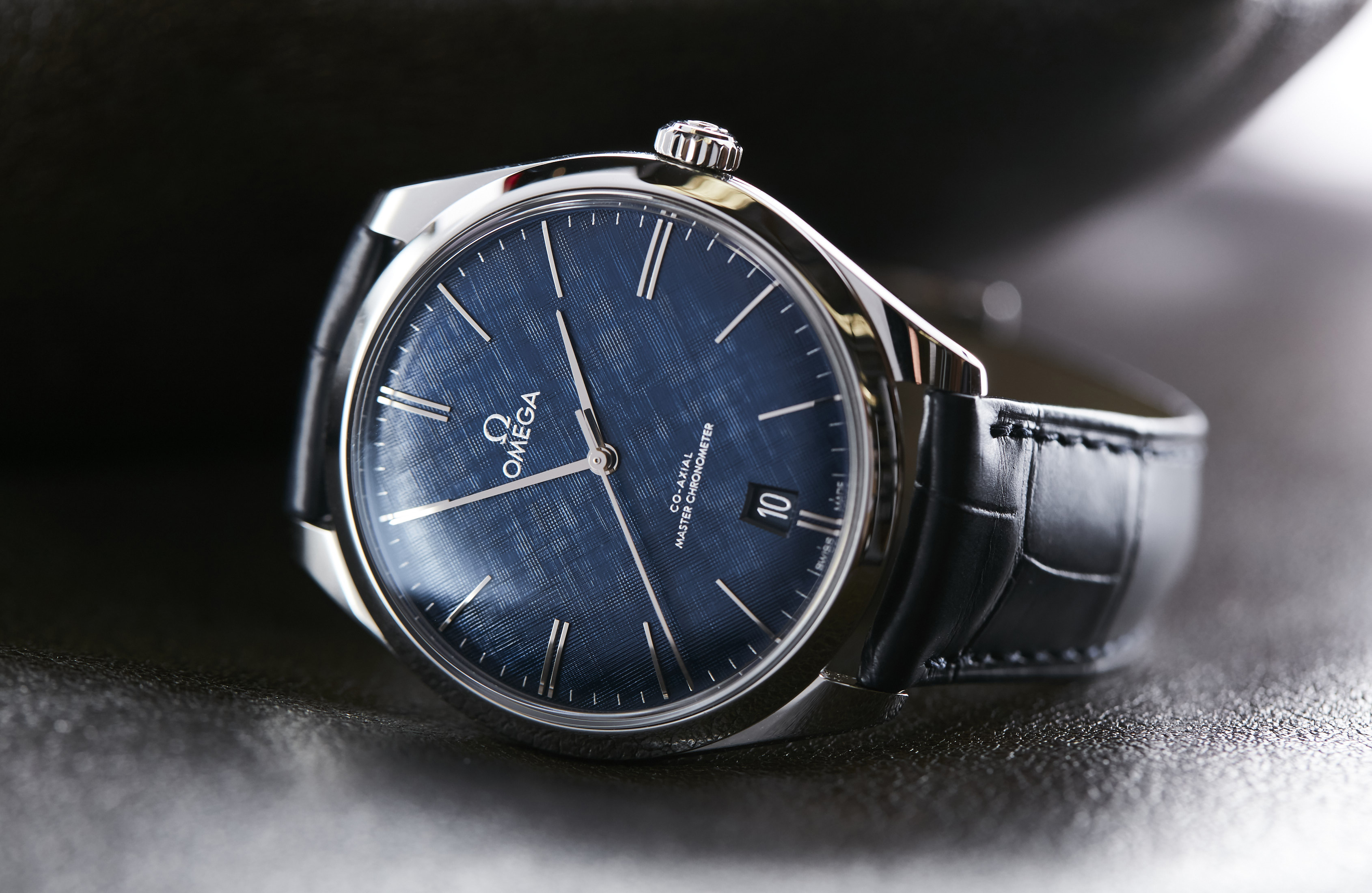 The Trésor range from Omega is an extremely luxurious arm of the brand that began life as La Generale Watch Co. in 1848. It honours the rich heritage of the company with a pared-back and refined look that has something of the old hand about it. The blue dial model featured here is simply exquisite. Perhaps the nicest touch here is the presence of a very contemporary Omega calibre (the beautiful 8910) that happens to be hand-wound.
Ref No: 435.13.40.21.03.001 / Case size: 40mm / Case material: Steel / Movement: 8910 / Price: $8875
GRAND SEIKO SBGK005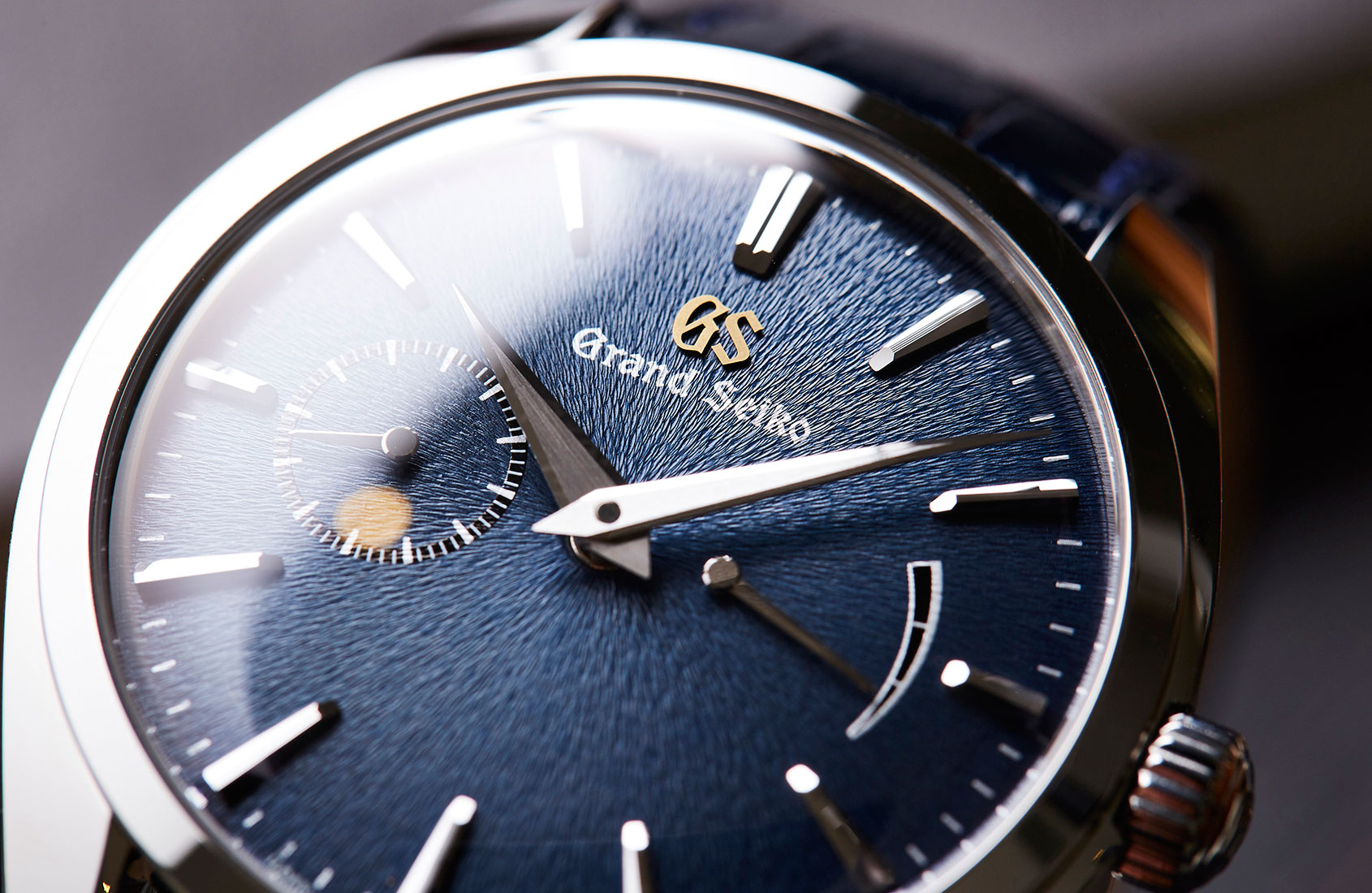 The Grand Seiko Elegance Collection got a real boost earlier this year when reference SBGK005 debuted as part of a range promoting artisanal dial finishes. This blue dial is finished with the Mt Iwate pattern and coated with Urushi lacquer. The dial markings are applied via the ancient technique of Maki-e (gold and silver powder layered atop the lacquer). The Zaratsu method – developed to accentuate the aesthetic appearance of curved surfaces – is used to polish the case.
Ref No: SBGK005 / Case size: 39mm / Case material: Steel / Movement: 9S63 / Price: $9600