INTRODUCING: The Dan Henry 1937 might just be the best value vintage-styled chrono on the market
James Robinson
We'll spoil the suspense here straight up and say that we're fans of Dan Henry here at T+T – the Brazilian watchmaker's ability to create timepieces that capture the enthusiasm and spirit of some rare (and much more expensive) watches is no mean feat. That's why last year, when Dan himself reached out to us to help launch his great 1962 model, we were only too happy to oblige.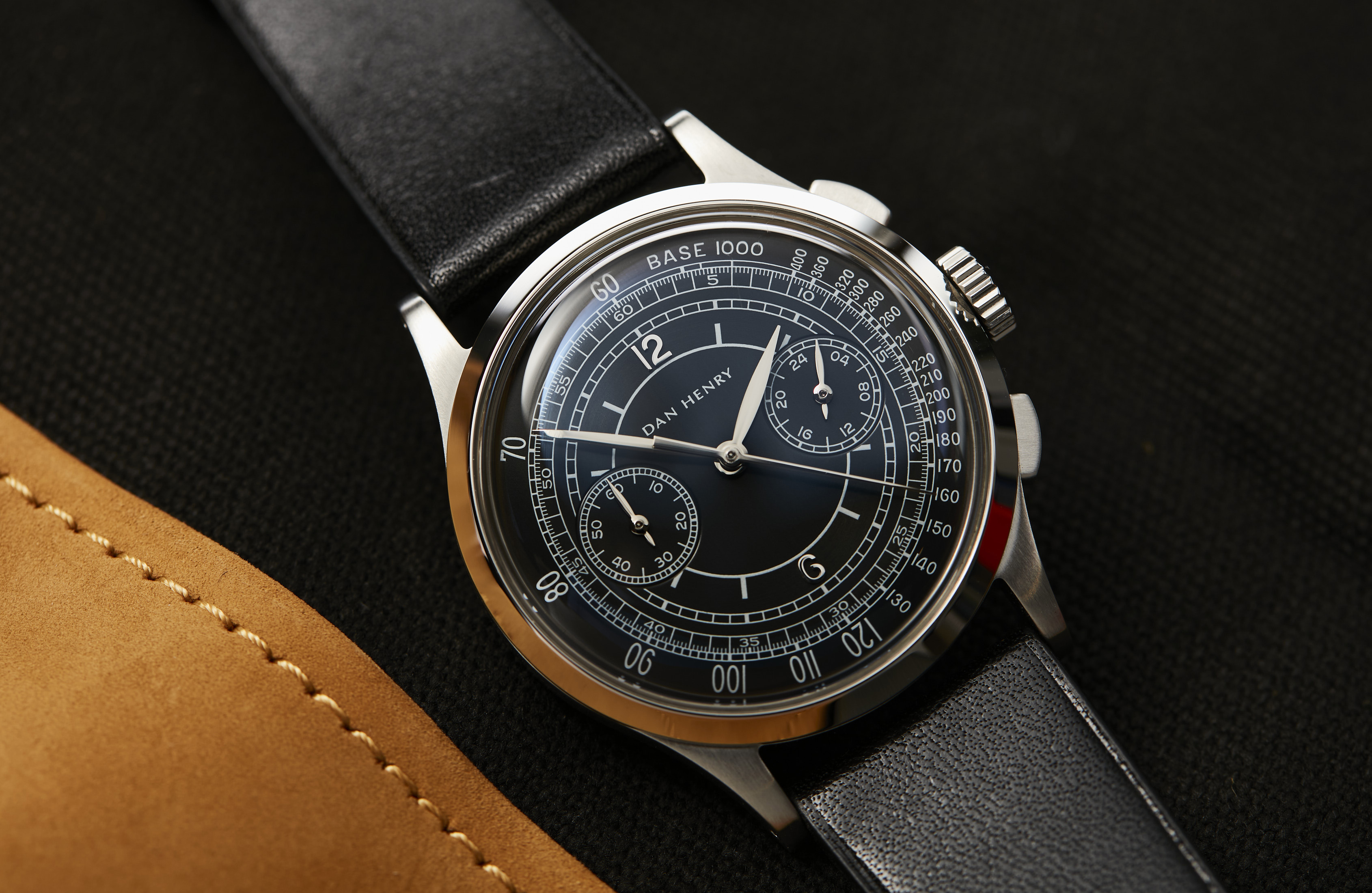 Now, I think we can all agree: A LOT has happened in the last 12 months. However, the tradition that Dan Henry and T+T started a year ago is being honoured. That's right, Mr Henry is unveiling a brand new watch, and we've got the distinct privilege of being the first to be able to tell you about it. Introducing the Dan Henry 1937.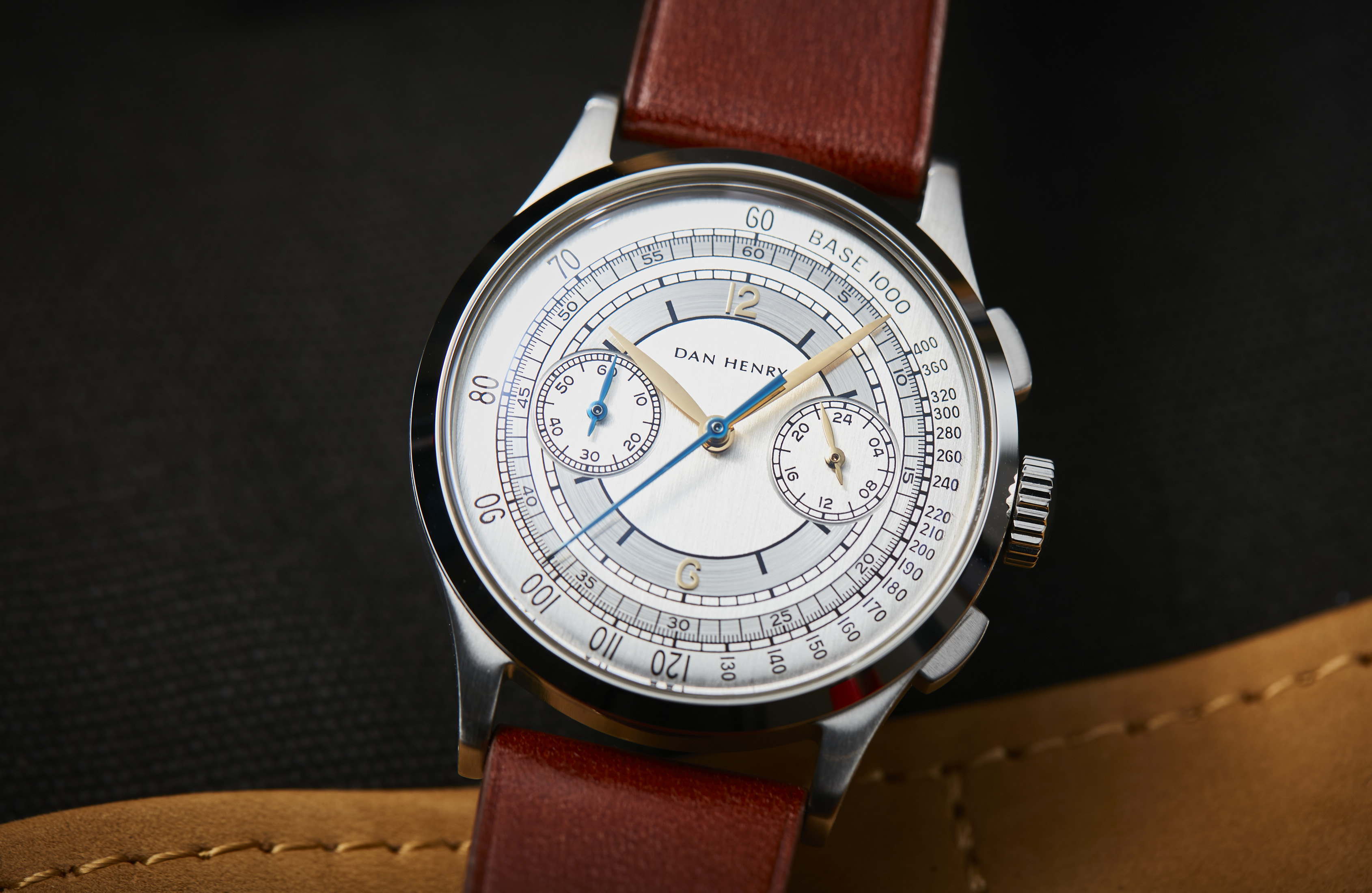 Stylised to pay homage to the Art Deco era and the gorgeous watches it spawned, the 1937 chronograph is a handsome piece of kit, and reminiscent of watches such as Vacheron Constantin's Ref.4072 and Patek Philippe's Ref.130.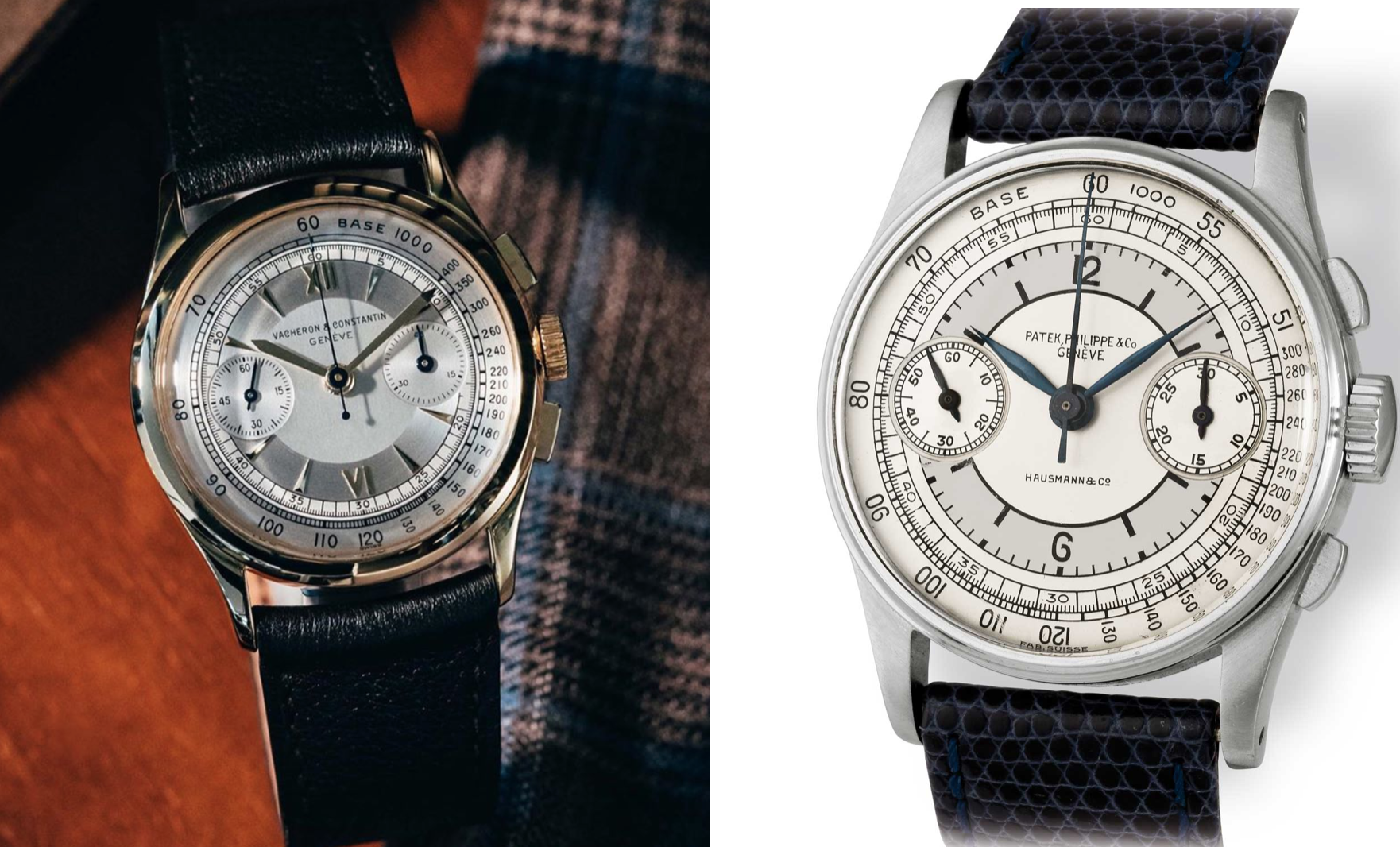 The case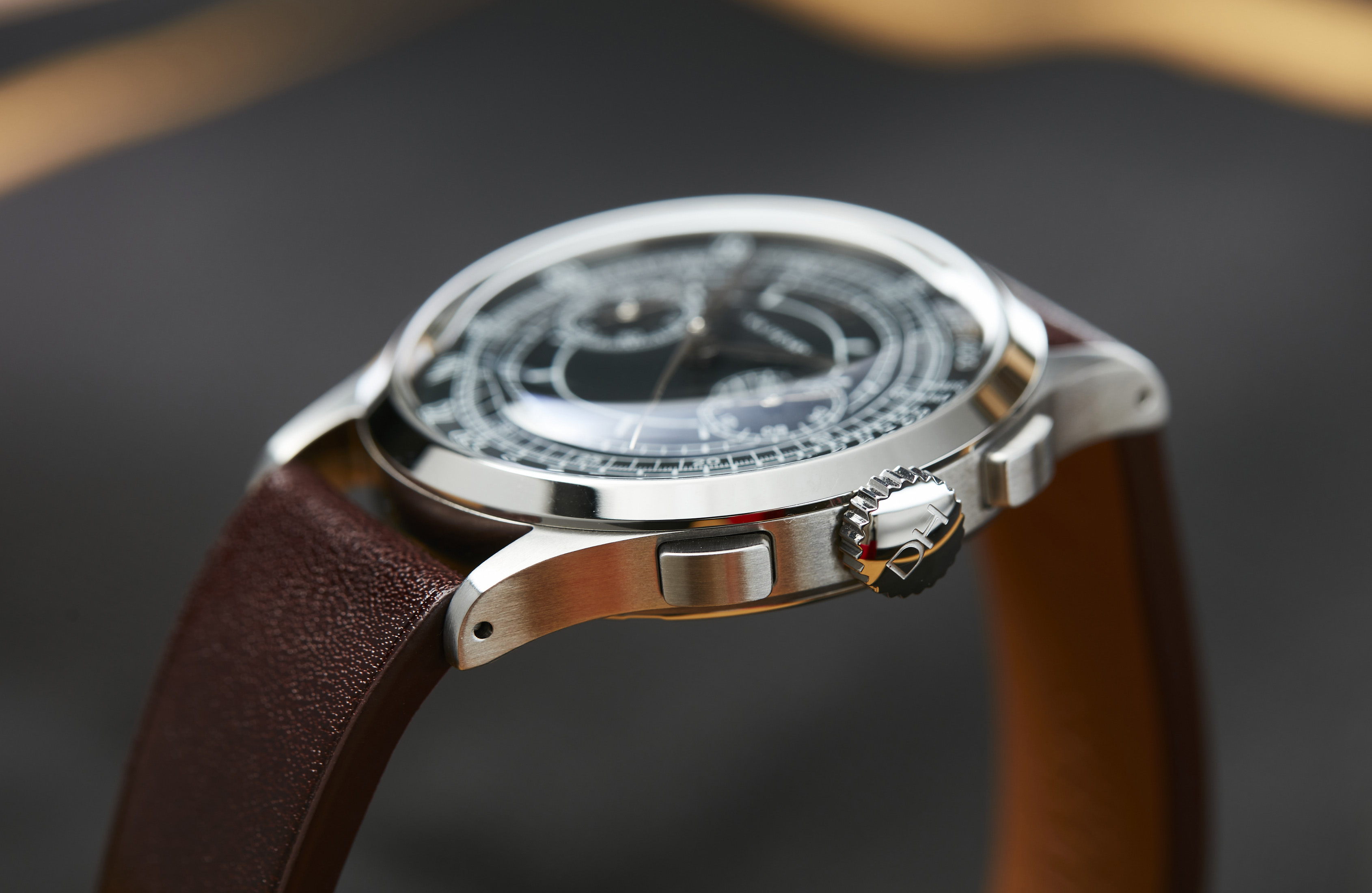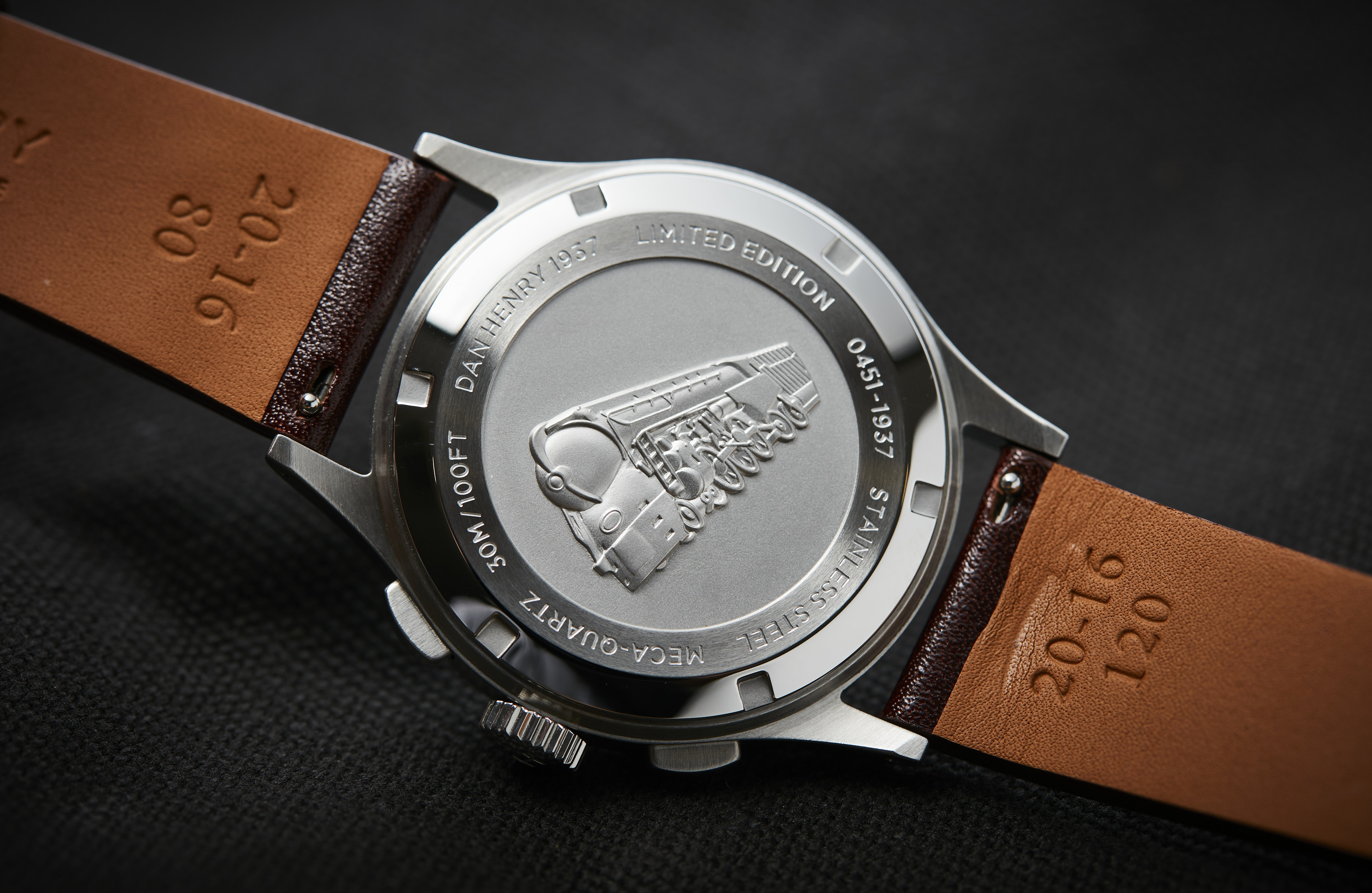 There will be not one but four separate models in the new collection from launch, and all of them will feature the same 39mm 316L stainless steel case. Classically proportioned and quite slim considering the chronograph movement, the case itself is very attractive, utilising both brushed and polished elements that create a wonderful textural quality. The knurled and oversized polished crown, engraved with "DH", complements the predominant theme of the timepieces, as does the period-correct chrono pushers. And, like the rest of the Dan Henry collection, the 1937 has been bestowed with an engraved motif, this time a steam-powered train evocative of the epoch.
The dial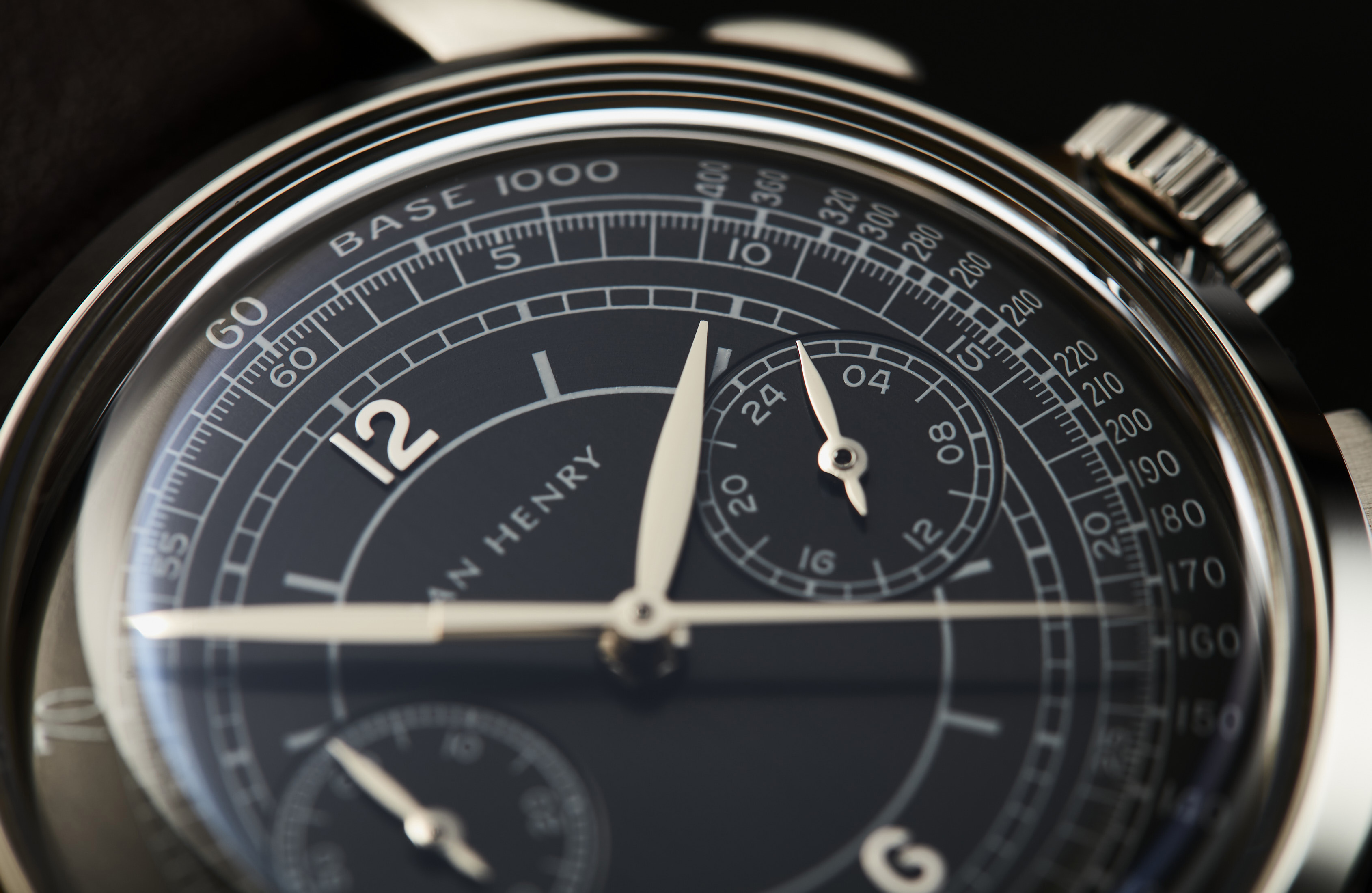 All four dial options are equally arresting in their own right, with two offering a bi-compax display with the chrono sub-registers horizontally opposed at three and nine o'clock, and two vertically opposed at 12 and six o'clock. Two dial colours are available: a multi-faceted flat black variant with a vertically brushed finish (our favourite), and a shimmering silvery steel dial, which features heavy, coarse vertical brushwork.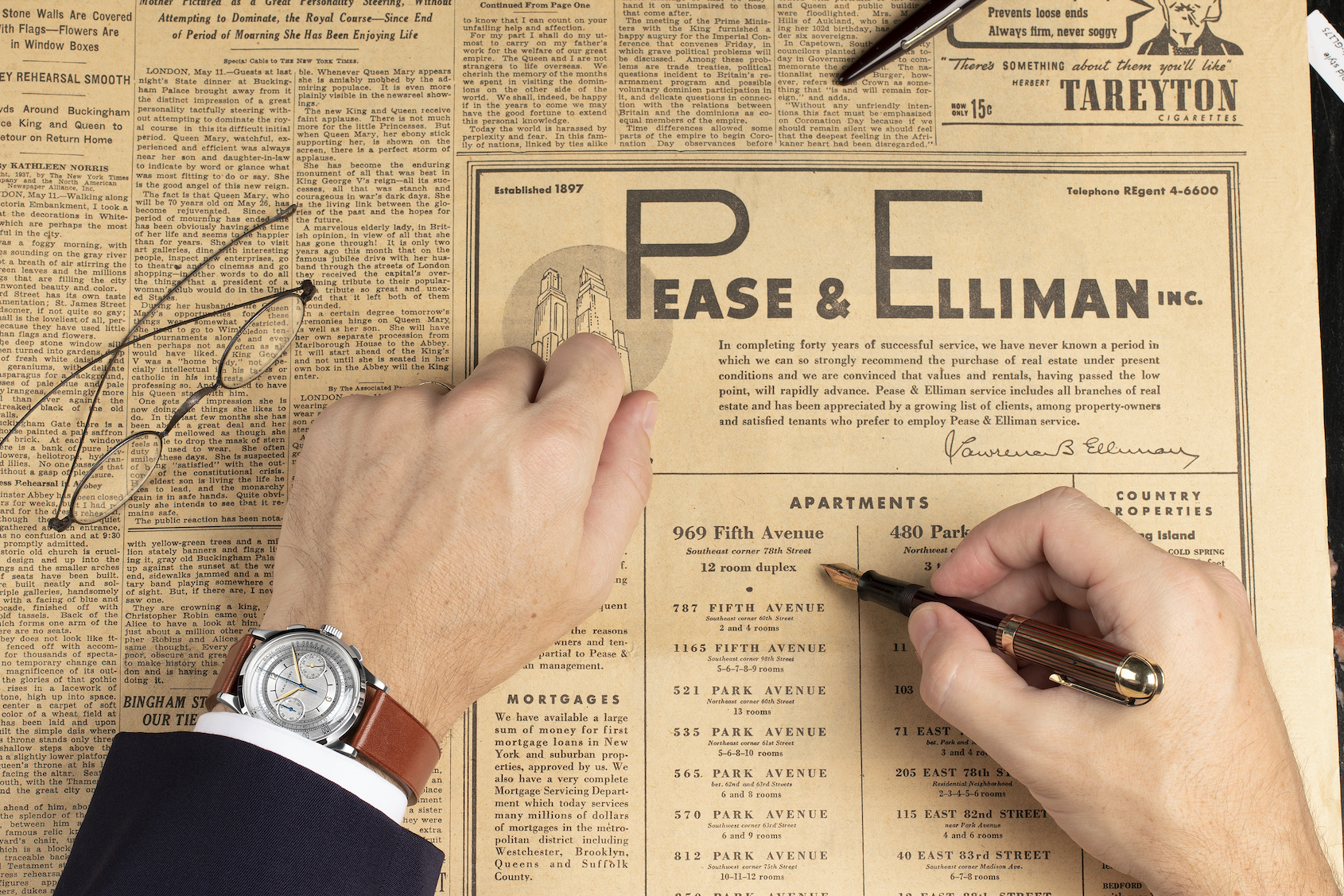 There's great continuity in all the dials, too, with the typography — whether it be the outer edge's quaint tachymeter scale, closed 60-minute track or expertly applied Arabic numerals at 12 and six or three and nine o'clock — all complementing the predominant aesthetic with ease and grace that belies the watch's strikingly low RRP. Likewise, the highly polished sword-style handset also flatters the dial's antiquated look no end. For the horizontally opposed dial options, two sub-registers display a 60-minute totaliser at nine o'clock and a 24-hour indicator at three o'clock. The vertical bi-compax iterations display a 60-minute totaliser at 12 o'clock and running seconds at the six o'clock position.
The movement
Like so many other watches in Dan Henry's collection, the 1937 is powered by two of Seiko's dependable meca-quartz movements, Calibre VK61 for the vertical dials, and Calibre VK64 for the horizontal dials. These hybridised movements ensure the precision and relative cost-effectiveness of a quartz watch and, when the chronograph is engaged, a mechanical sweep of the central seconds hand, which is a nice touch. Accuracy is rated at +/- 20 seconds per month and the power reserve of the battery is three years.
The straps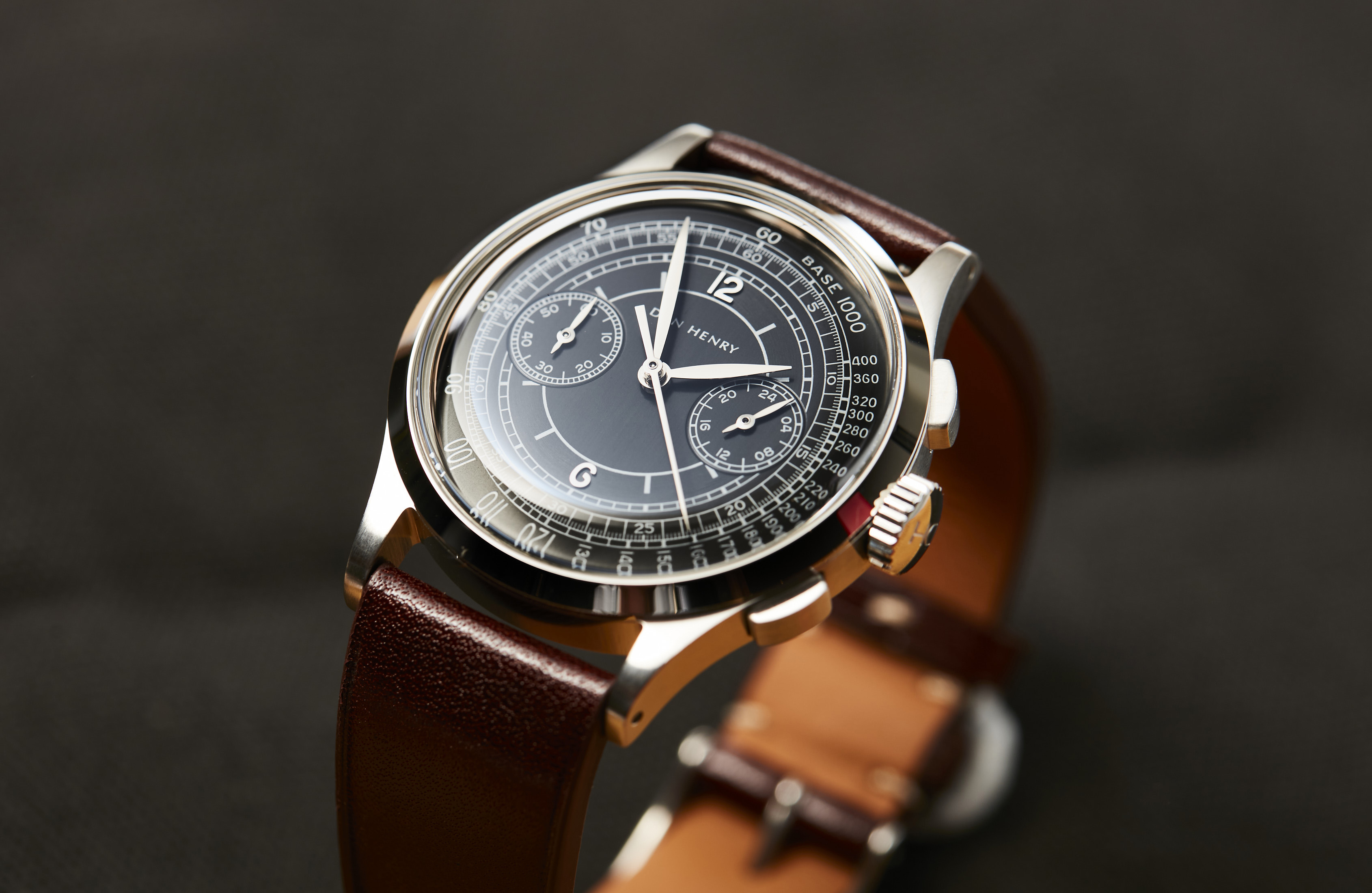 Every 1937 model comes with two leather straps – black and chocolate brown for the black dials, and black and tan brown for the silver dials. All of the straps have been equipped with a quick-release spring bar, making changes on the fly a breeze. It's worth mentioning that an increasing amount of very affordable watchmakers are utilising this quick-release spring bar system, and we wish some of the bigger watchmakers would take note – it's such a simple way to allow interchanging between different straps. All of the classy leather bands are equipped with a slim polished steel pin buckle, further enhancing a look of opulence.
On the wrist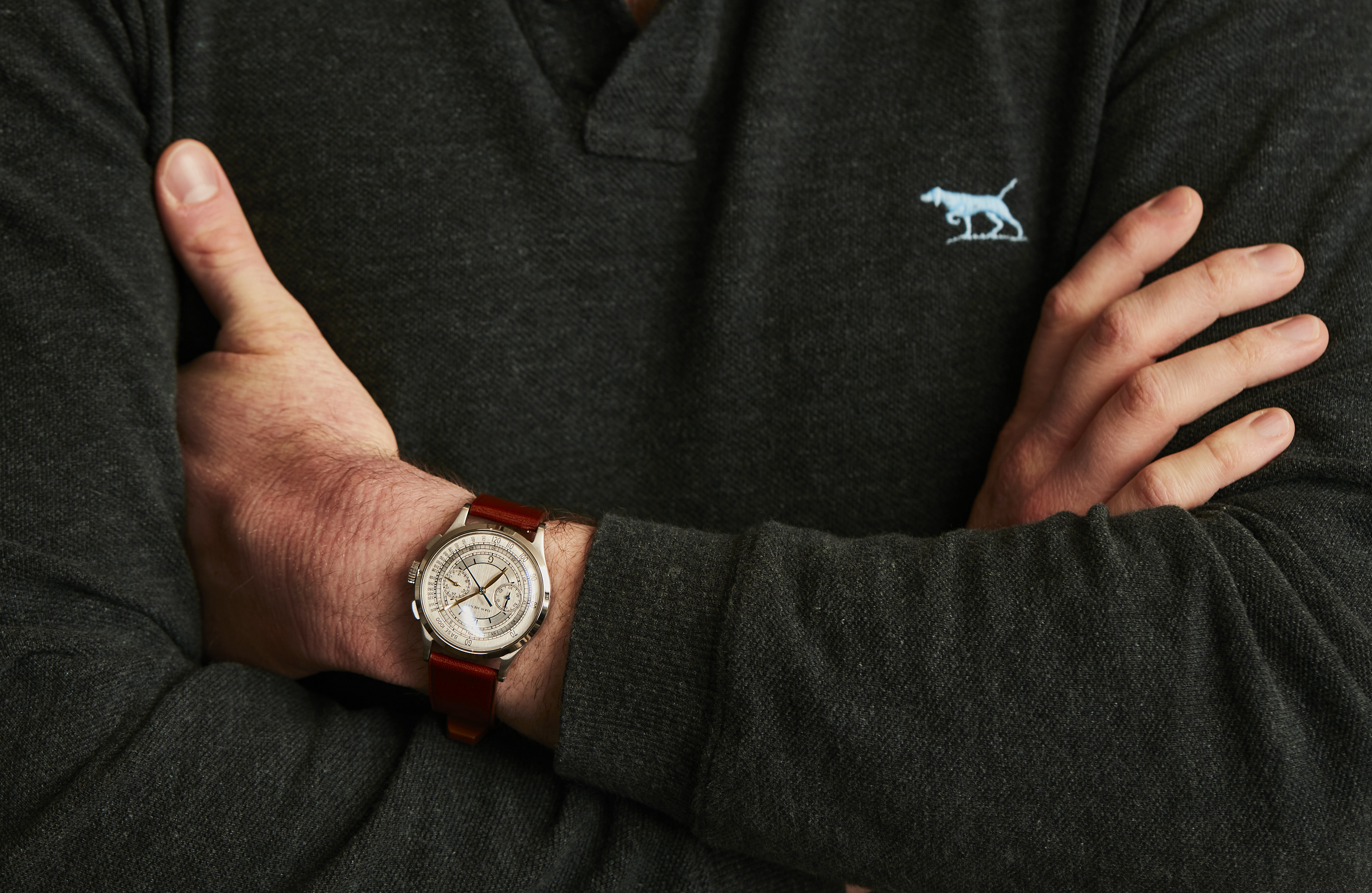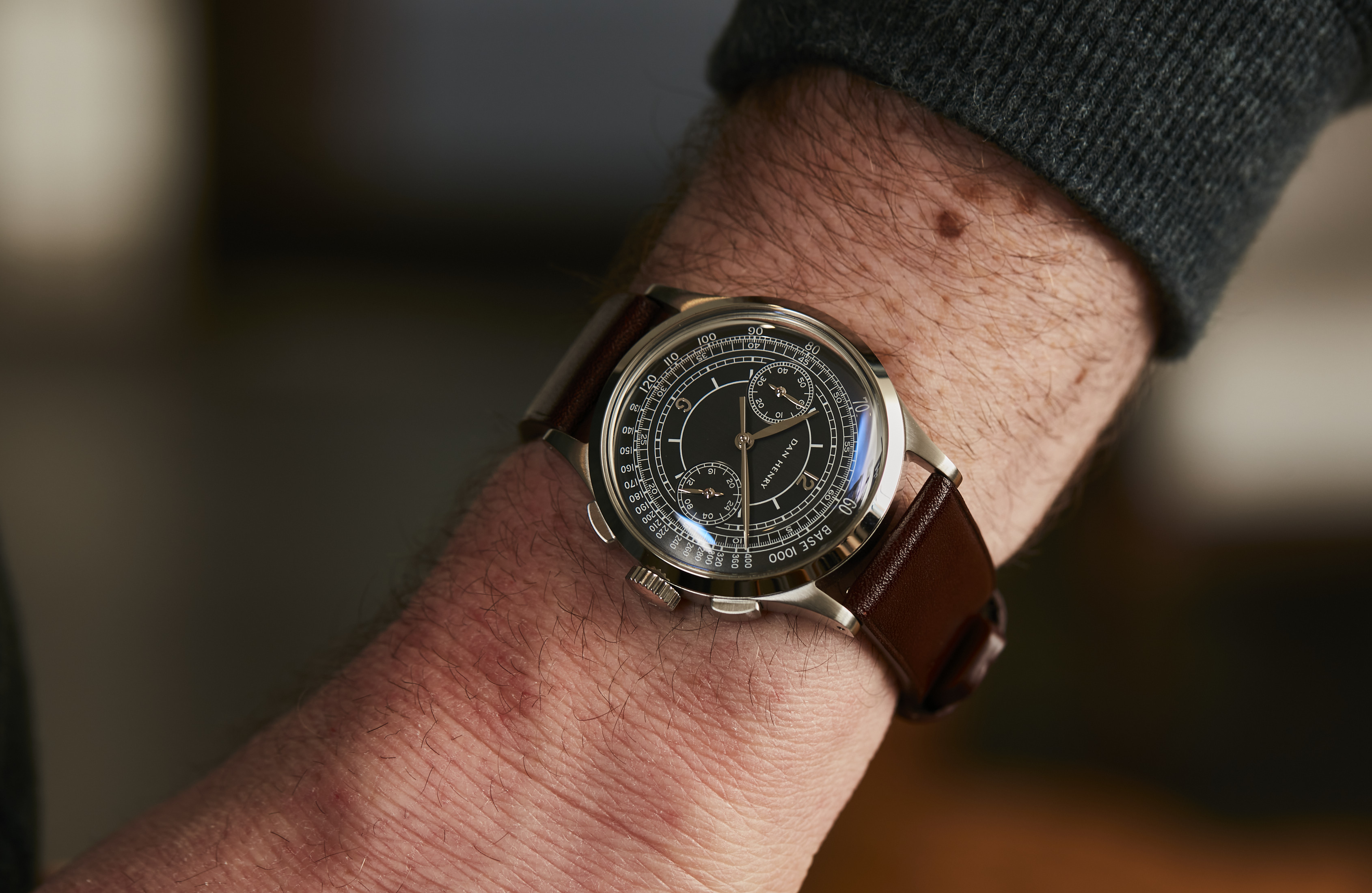 Mr Henry was kind enough to FedEx us two of the four new watches so we could get gun photog Jason Reekie to take some achingly good snaps (mission accomplished), and so everyone in the office could experience the 1937s on the wrist. Having now spent a few days with the watch, I must say that what the Henry has been able to accomplish at this price point is almost without compare. These watches are very enjoyable to wear – versatile, comfortable and, most importantly, fun.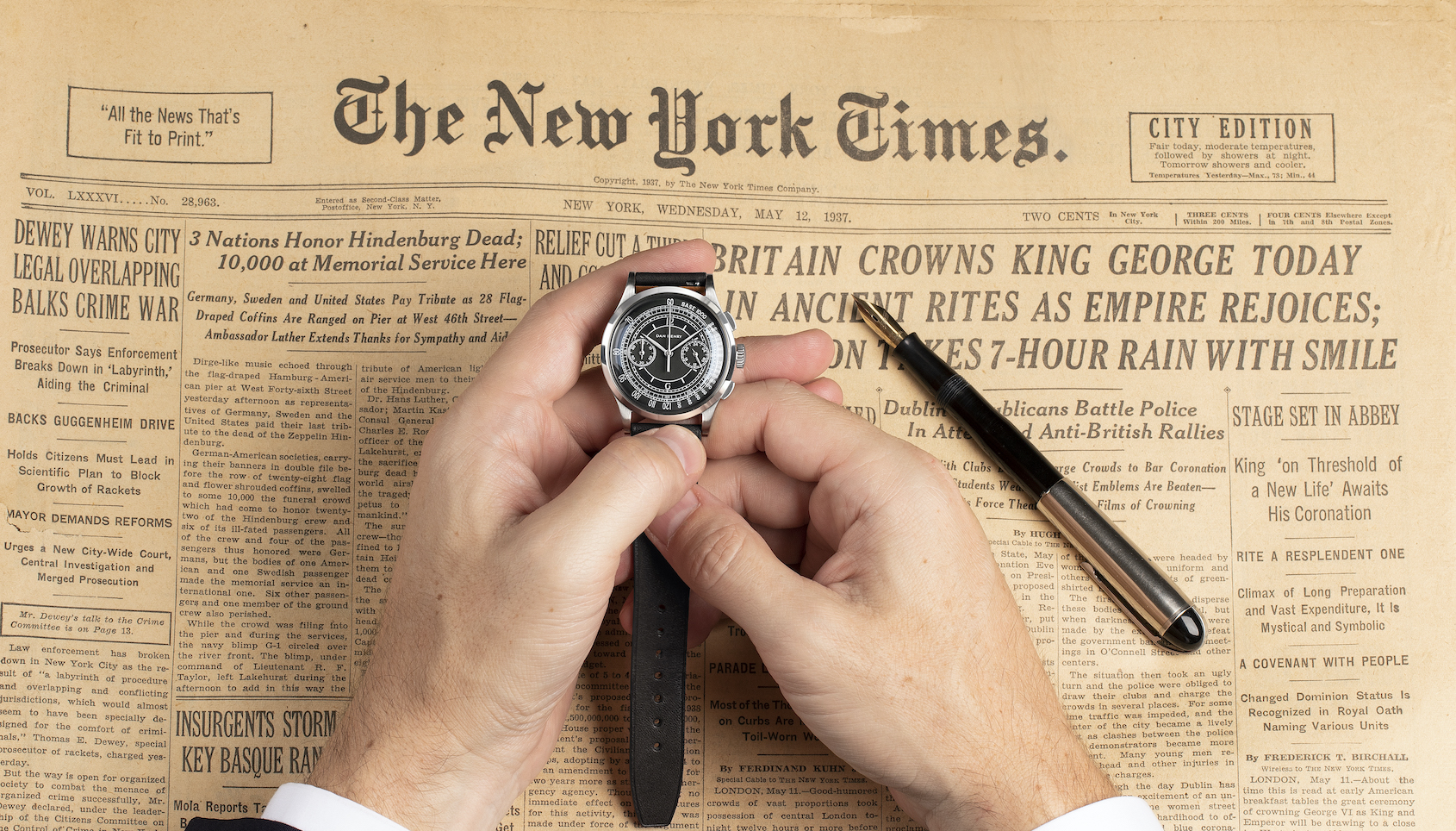 I found myself on several occasions just staring down at the attractive dial of both watches and they brought a smile to my face. The black variant is definitely more of an all-rounder than the silver, and it's the one we'd go for, but the yellow gold steel hour and minute hand and blued steel chrono seconds hand of the silver dial was enticing too. Rest assured, there is no wrong answer when it comes to these watches; they're all pretty great.
Pricing and availability of the Dan Henry 1937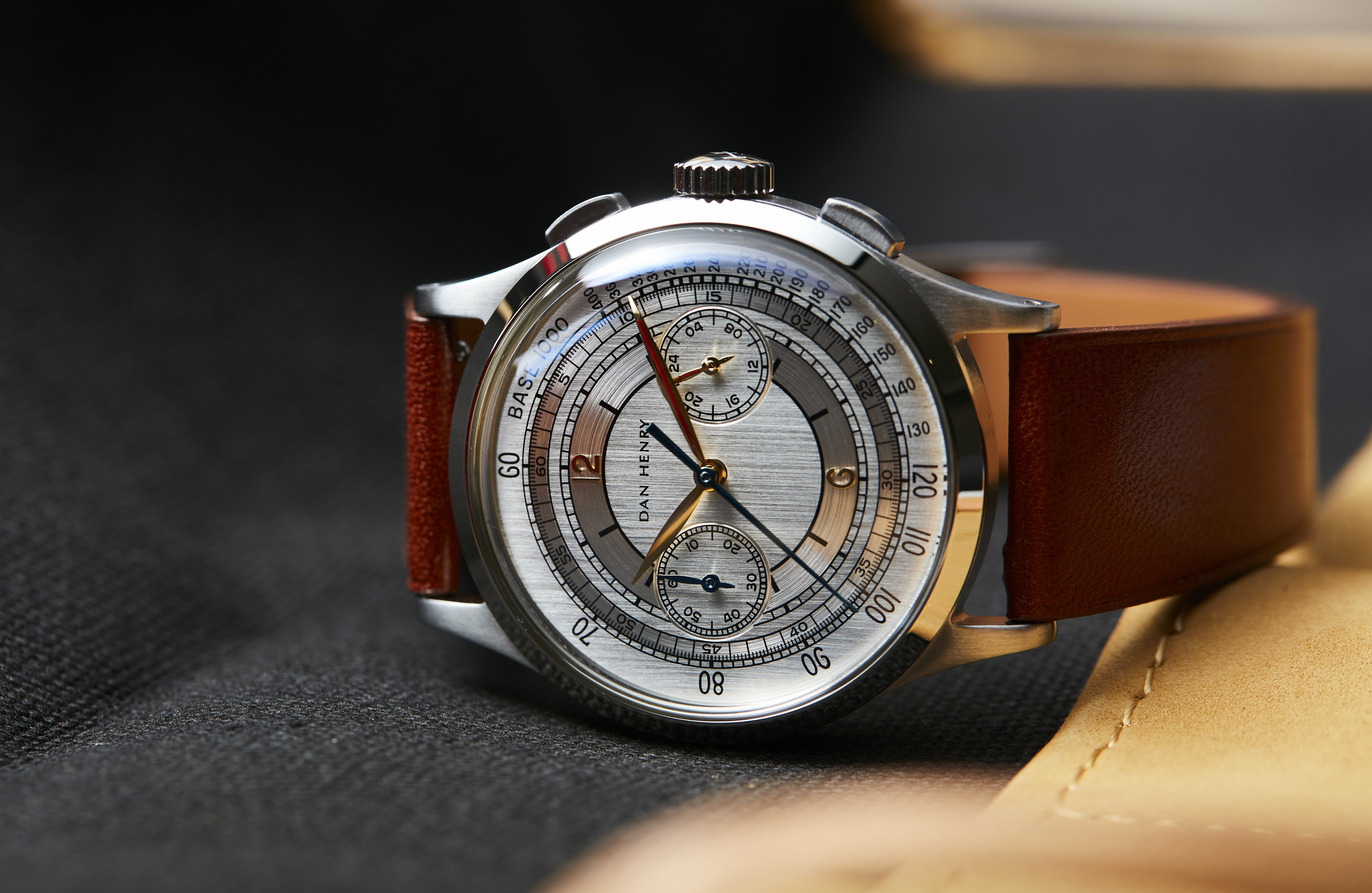 The Dan Henry 1937 has a recommended retail price of $270 USD (roughly $450 AUD) and anyone keen on buying one can head over to Dan Henry's website by hitting this link.
Specifications
Model
1937 Dress Chronograph
Case Material
Stainless Steel
Movement
Seiko VK64 Mecaquartz
Availability
Limited to 1937 pieces