5 of the best Pepsi bezel watches
Zachary Moore
What's the most iconic bezel? I think we all know the one that springs to mind. Pepsi bezel watches have garnered a special place in the world of horology, captivating watch enthusiasts with their distinctive and iconic design. Inspired by the classic red and blue color scheme reminiscent of the Pepsi logo, these watches feature a two-tone bezel that not only adds a vibrant visual element but often serves a practical purpose, allowing wearers to track multiple time zones effortlessly, or utilising the different colours to represent elapsed time for dive watches. Either way, the Pepsi bezel design has become synonymous with timeless aesthetics and functional innovation, transcending trends and remaining a sought-after choice among collectors and enthusiasts alike. Whether gracing the wrists of adventurers, professionals, or aficionados of style, these watches continue to encapsulate the spirit of exploration, refinement, and enduring appeal.
Baltic Aquascaphe GMT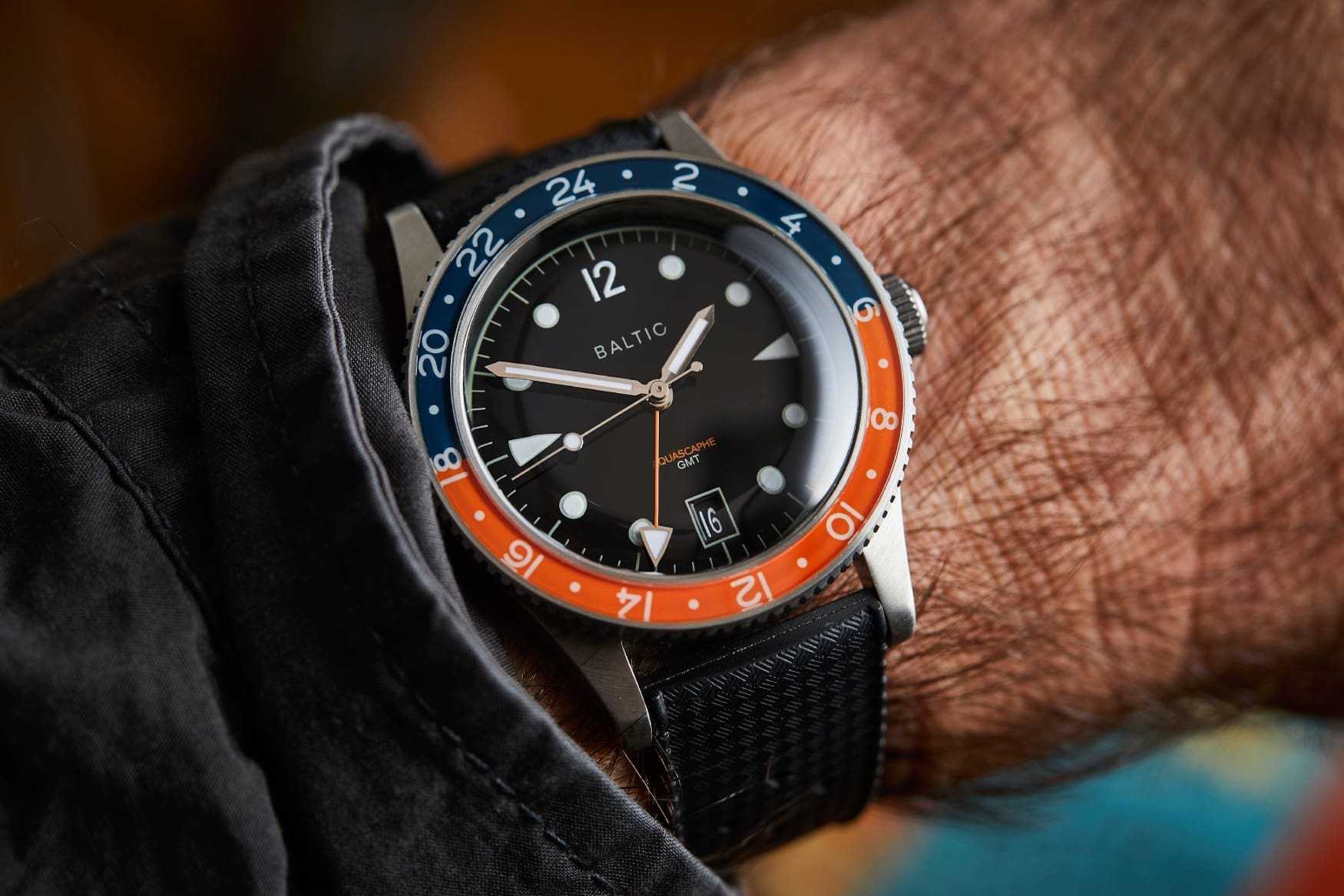 This example from Baltic is a stand out piece in the Pepsi category, and not only for its rather affordable price point at A$1,650 (from the T+T Shop, naturally). It also merges vintage design with modern GMT functionality. The red and blue bezel provides a sense of timeless style that everyone can recognise, but does it with a scarlet red and deep rich blue. The addition of a GMT complication enhances the watch's practicality, allowing wearers to easily track multiple time zones, catering to the needs of globetrotters and adventure seekers alike. The Aquascaphe's compact dimensions and versatile design ensure it transitions effortlessly from formal occasions to outdoor escapades, it can be easily worn on a stainless steel strap or a NATO, where its colours can shine even brighter.
Tag Heuer Aquaracer GMT
The Aquaracer is a stand out watch in itself, with a solid movement, unique design, and rich brand history. Interestingly, this colour combo takes inspiration from the Autavia GMT, originally released back in the '60s, a GMT and chronograph paired with a beautifully thin blue-red bezel filled with numbers indicating a 24 hour function. This gives the Aquaracer some great prowess in the world of GMTs, and this reference stands out as a great example of how to utilise the Pepsi colourway to its advantage. A$5,250
Tudor Black Bay GMT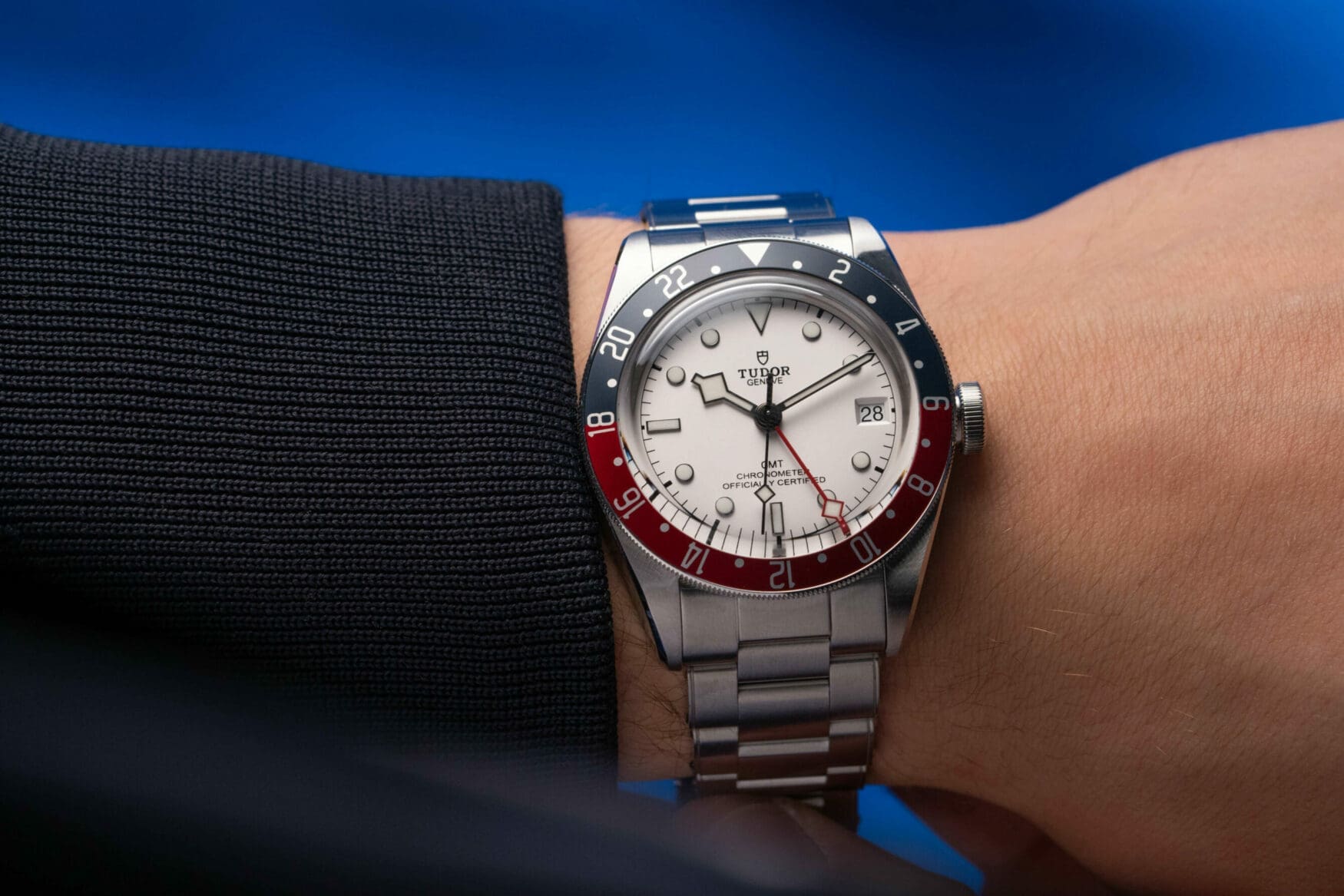 Watches & Wonders 2023 was a big win for Tudor, as they released a number of amazing watches including the new opaline dial Black Bay GMT. It is simply stunning, paired with white luminous hour markers and snowflake hands. It somehow gets even better, with the recognisable matte blue and burgundy bezel adding such a pop to the watch's aesthetic and personality. This watch has much more to it than just the colour of the dial and the bezel, including a COSC-certified movement, but I can't help myself from just staring with pure adoration. Having taken inspiration directly from Rolex for this GMT, they have made it their own – and in some ways, it looks even better. A$6,280
Omega Seamaster Planet Ocean 600M Pyeongchang 2028 Limited Edition
Omega's long standing partnership with the Olympics has provided us with some fantastic references, including this one, designed in partnership with the Pyeongchang Winter Olympics. The red and blue bezel pays homage to the classic Pepsi colour scheme, adding a touch of nostalgia while exuding a dynamic and adventurous spirit. The pairing of the blue and red throughout the dial, bezel, and strap really emphasises this watch's unique standing amongst its Pepsi counterparts. The shade of blue isn't too rich or deep, with a sense of mist to it, alongside the scarlet red which stands out effortlessly underwater. A$12,325
Rolex GMT-Master II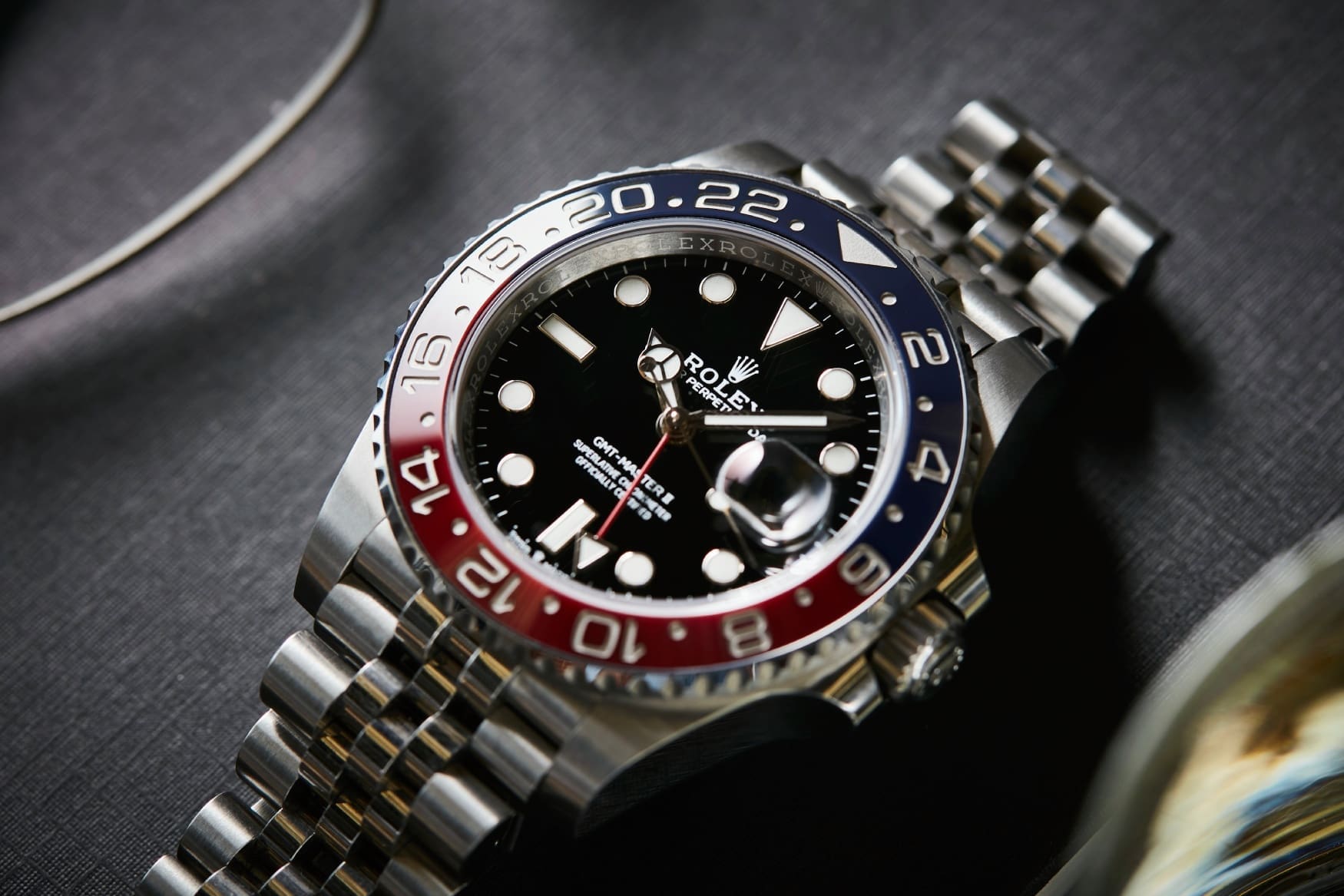 When you think of Pepsi in the watch world, you most certainly go straight to the Rolex GMT-Master, the most well-known and recognisable off all of the Pepsi watches on the market. Although it was nicknamed the Pepsi, it was designed back in 1954 in collaboration with Pan-Am for their pilots, rather than the drinks company. The original ref. 6542 had a bakelite bezel, which was rather brittle and soon switched out in 1956 for an aluminium number which continued into the 1675 introduced in 1959. These variations now carry a huge price tag due to the patina and ageing and are extremely hard to find. The GMT has gone through a range of variations and innovations since then, such as a quick date function, increased water resistance to 100 metres, and Cerachrom ceramic bezel first seen in the 2005 116710LN. That red and blue colourway of has retained its cult status to this day. Starting from A$15,900