7 Seiko mods that show why it's becoming a big thing – from Black Bay bezels, to Yacht-master do-overs, to painted dials
Nick Kenyon
Watch modification, or "modding", is a remarkably popular subset of the watch collecting community, where enthusiasts will tinker with their watches to build totally customised pieces to wear. Without a doubt the most popular brand in the modding space is Seiko, where the combination of affordability and relatively widespread access to quality parts makes for the perfect storm of self-expression. There are even some members of the modding community who have turned their skills into micro-manufacturers, offering their services to fellow collectors for a fee, to build the Seiko mods of their dreams.
While most watches can be modified, the base watch of choice for many mods is the Seiko 5 collection or the Seiko SKX family. The diversity of references within the Seiko 5 and SKX collections, the affordability of each piece in case of catastrophic mistakes, and the robust build quality are all factors that make for the perfect creative canvas. That means the range of different Seiko mods you might see is almost unlimited, with different elements of the watch being changed to achieve a desired effect. With that in mind, let's take a look at seven Seiko mods that have recently caught our – and many others – attention.
Wave rider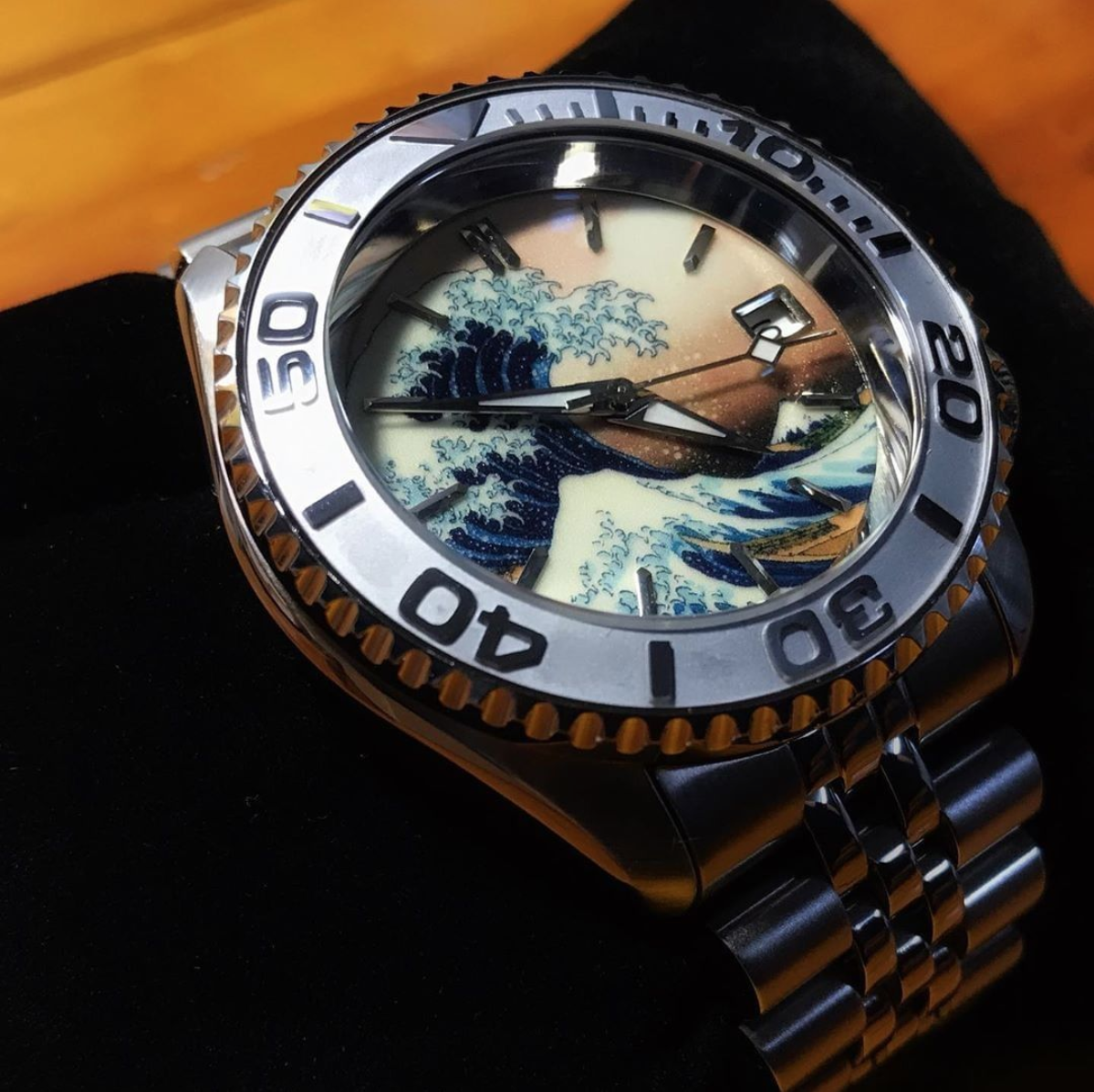 Depicting one of the most famous Japanese artworks ever, this watch with the Great Wave off Kanagawa on the dial is excellently executed, and also features an update to the hands and bezel.
Lil Yachty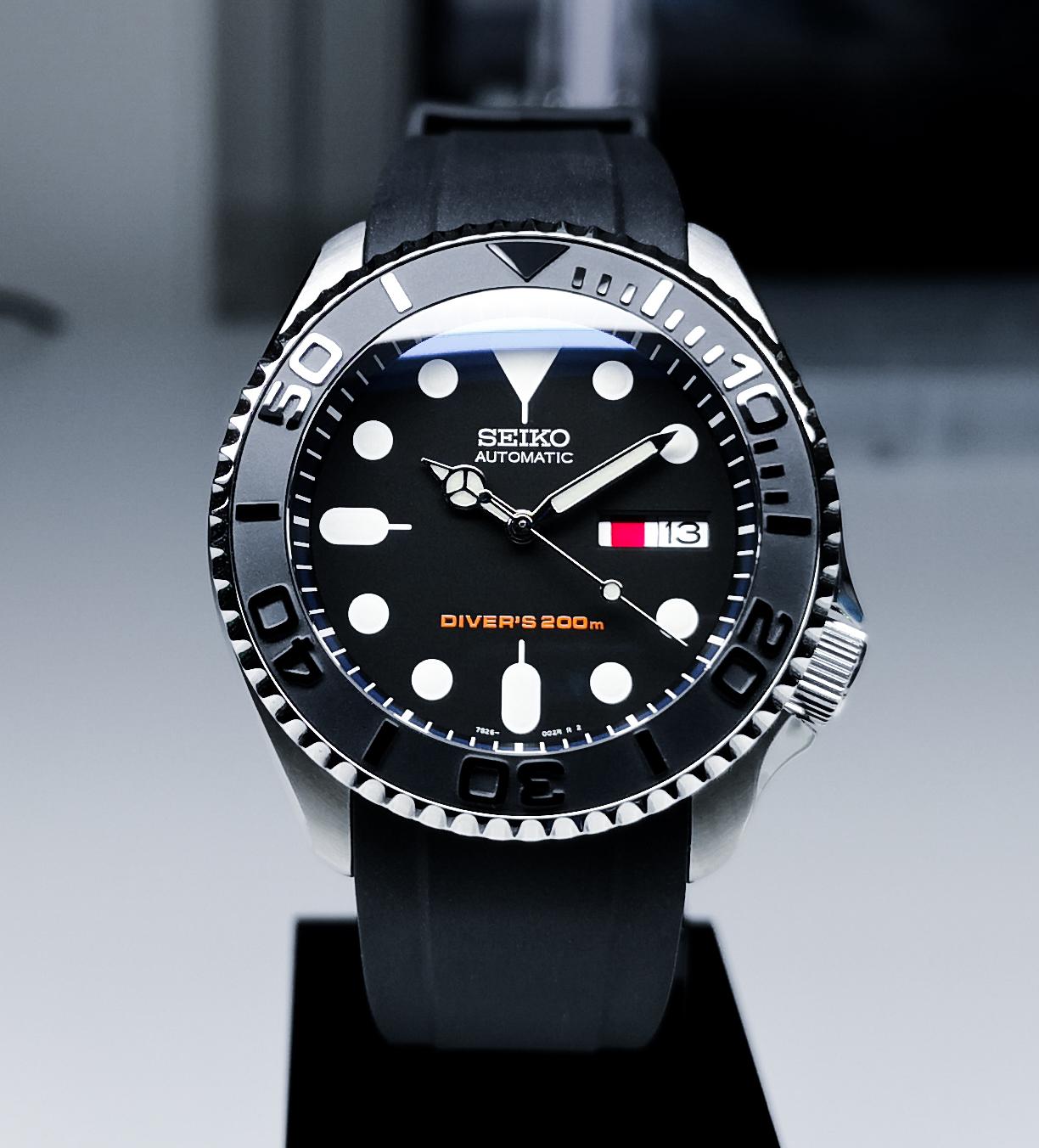 Revered for its slightly more luxe approach to a sports watch, the Yacht Master is a timepiece with comfort at its focus. The rubber strap and matte bezel are signatures of this watch, topped off with a lovely curved sapphire crystal.
Black Bay, baby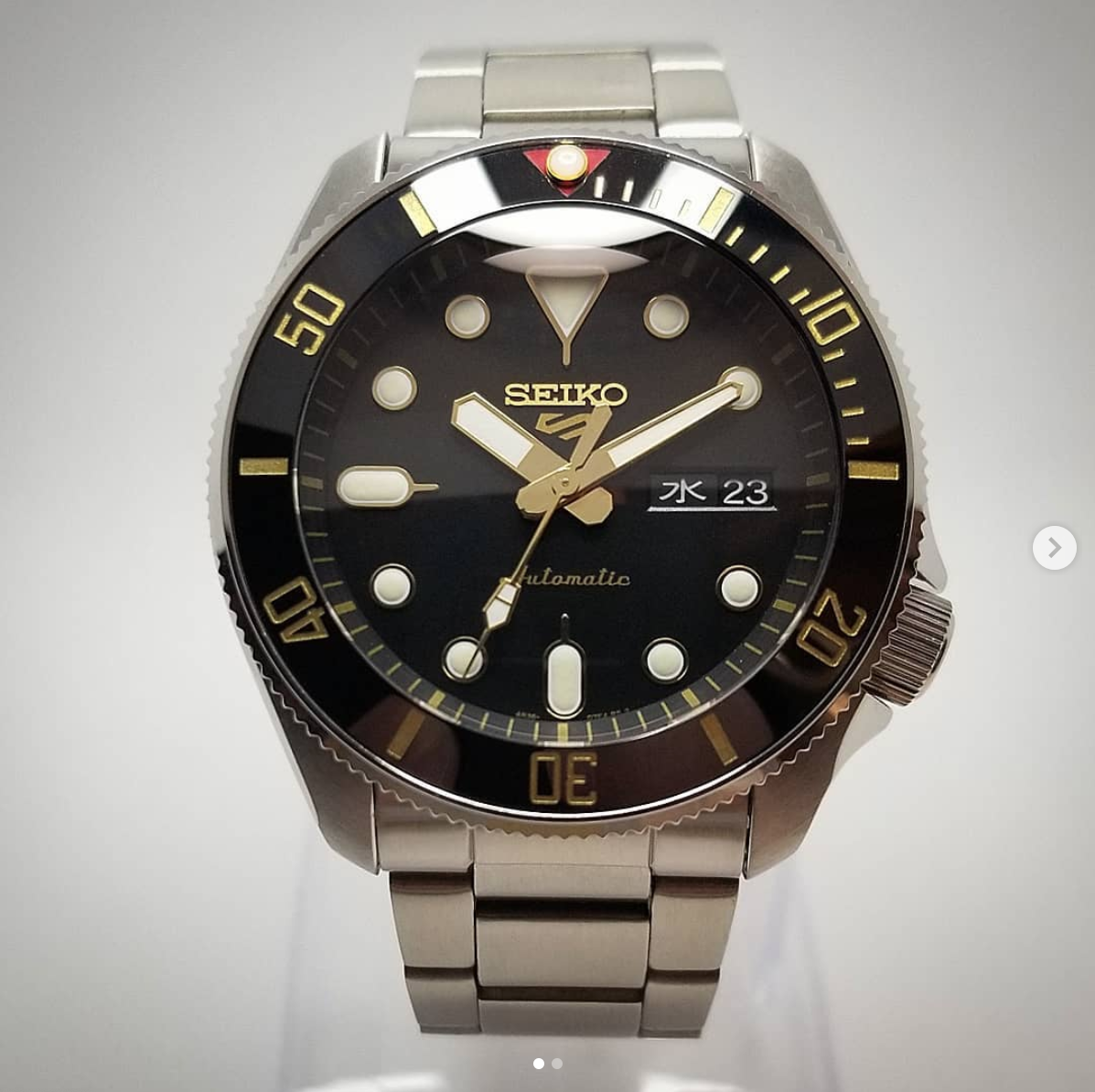 The dive watches of the 1950s and '60s created the template for the modern-day tool watch, inspiration that can clearly be seen here. The red triangle on the bezel pip is a great touch of colour.
The Kraken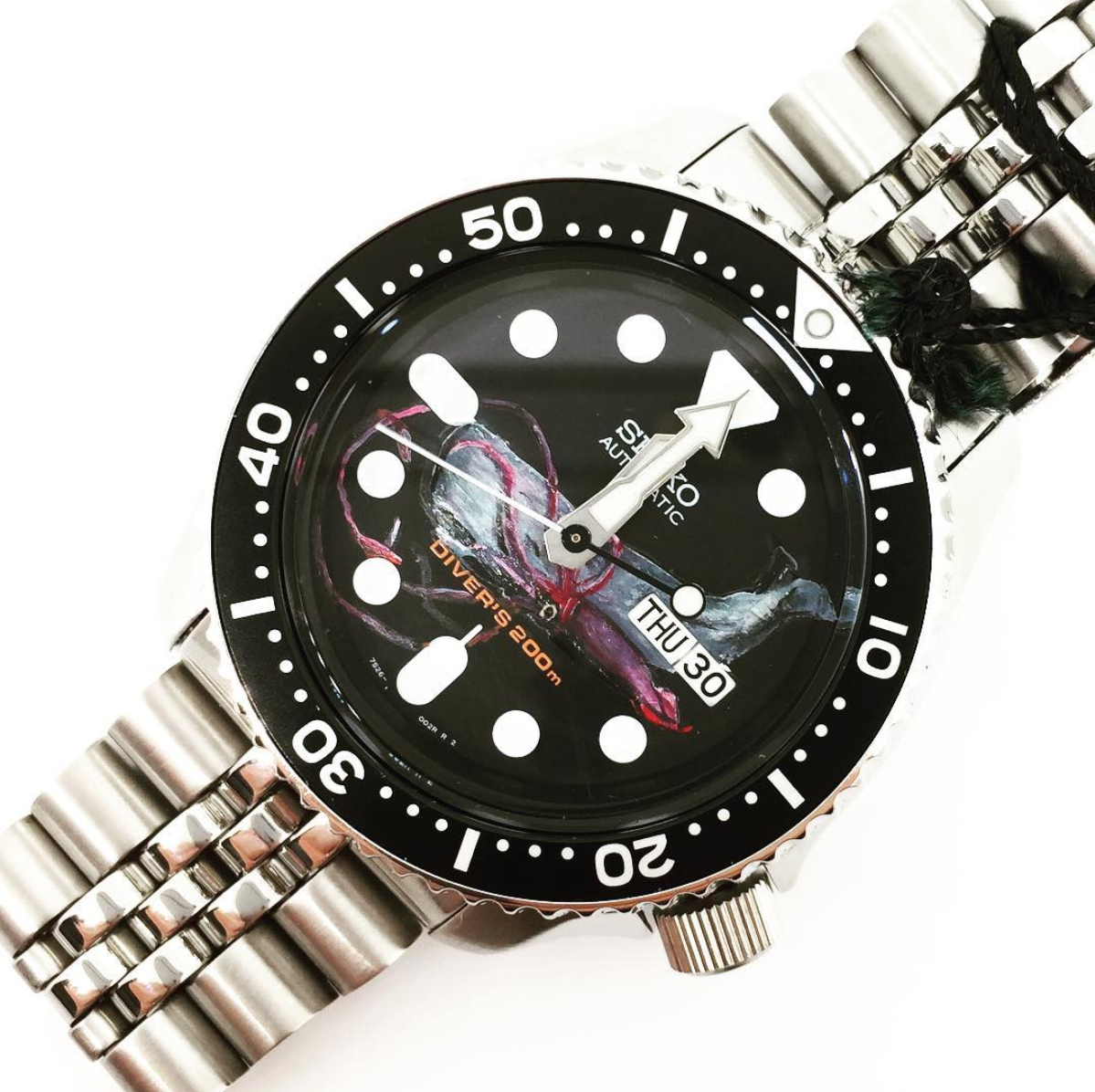 We interviewed The Dial Artist (previously Creo Design) back in 2018 to hear more about his design process and the work he loved to produce. This was one of his early pieces, with a painted dial depicting an underwater struggle between a whale and a giant squid, delivering impressive detail considering the size of the canvas.
Well worn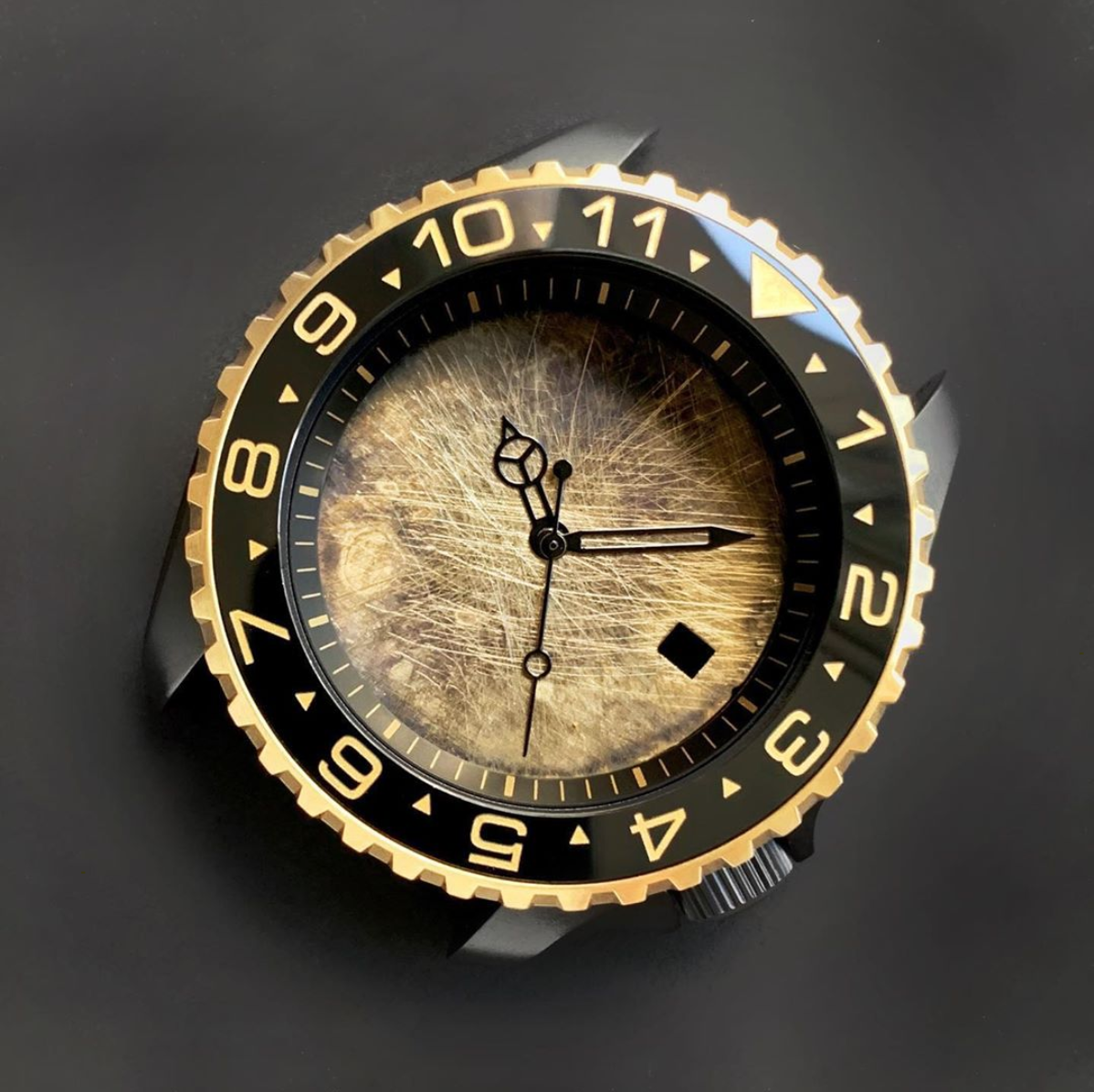 The scratched-up dial nicely matches the black and gold tones of the bezel, but the real winning element in this mod is the skeletonised hands, offering no distraction from the impressive dial.
Seigaiha style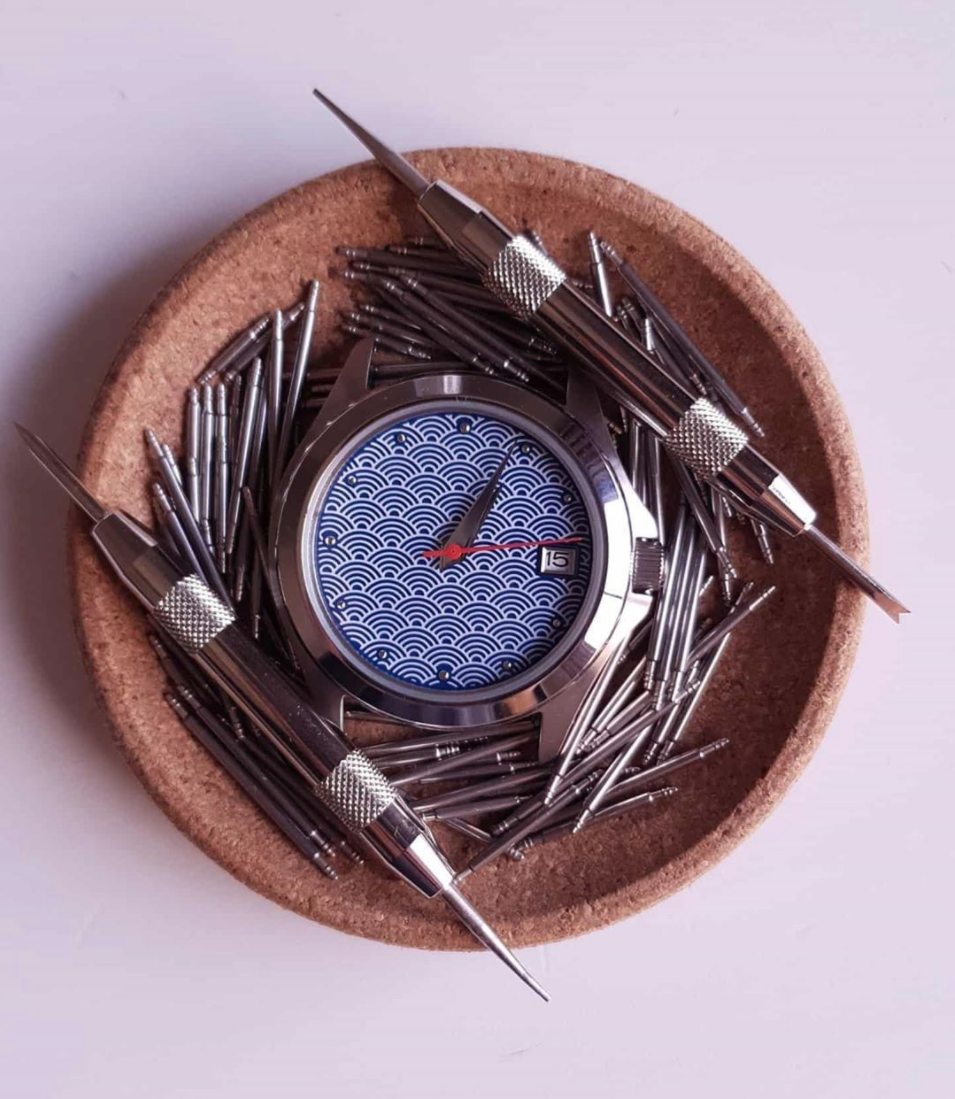 Another incredibly popular Japanese motif is the Seigaiha pattern, in full flight on this dial with charming dauphine-style hands and a red seconds hand.
Duck for cover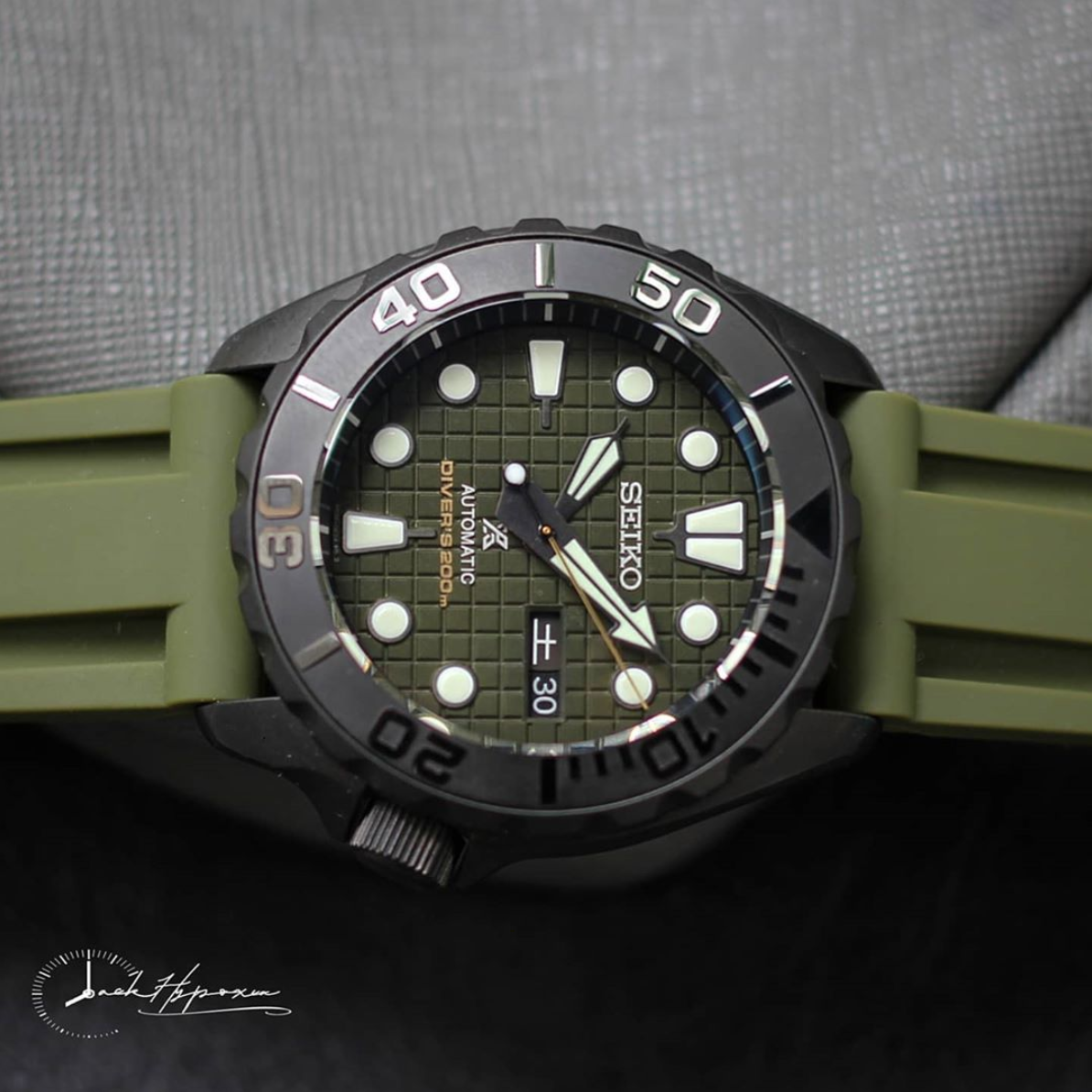 This military-style mod can't help but remind of a hand grenade, complete with waffle print dial and matte black finished case and bezel. Paired with an olive green rubber strap, this is a great weekender.