What Sealed The Deal: Colin's Sinn 903 Chronograph
Nick Kenyon
Sometimes, a Time+Tide Watches reader will share a small piece of watchmaking history that makes us turn to each other and wonder how we hadn't know about it before. This is exactly what happened when Colin strolled into the T+T HQ to look at a couple of DOXA watches, with a familiar looking watch on his wrist, with an unfamiliar name on its dial. He was wearing a Sinn 903 Chronograph, which looked a lot like a Breitling Navitimer from across the room but, as he explained, it was one of the unusual effects of the quartz era. In 1979 Breitling saw parts of its company go into liquidation due to bankruptcy, and Helmut Sinn, the founder of Sinn watches, bought the rights to use the layouts of Breitling's 806 and 809 Navitimer watch dials. This is the story of Colin's Sinn 903 Chronograph.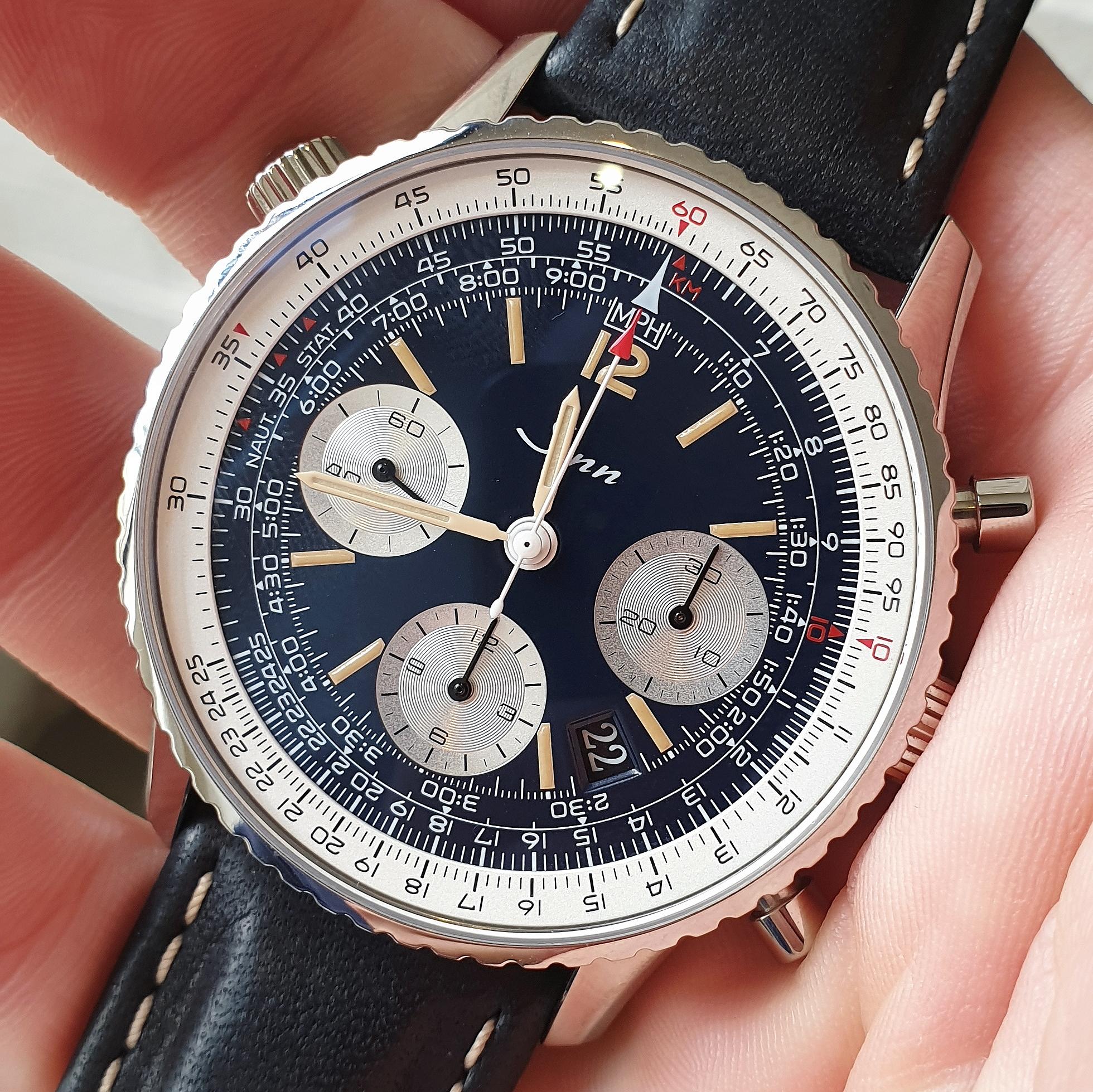 During the quartz crisis, Sinn bought the rights from Breitling to manufacture the Navitimer, but they couldn't call it a Navitimer … so it's identical; it is smaller, slightly smaller in diameter, but it's exactly the same.
There are a few people who just assume that Sinn ripped off the Navitimer, sort of like Steinhart take existing designs. But people don't realise how difficult a time a lot of watch brands experienced during the quartz crisis. Breitling being one of them.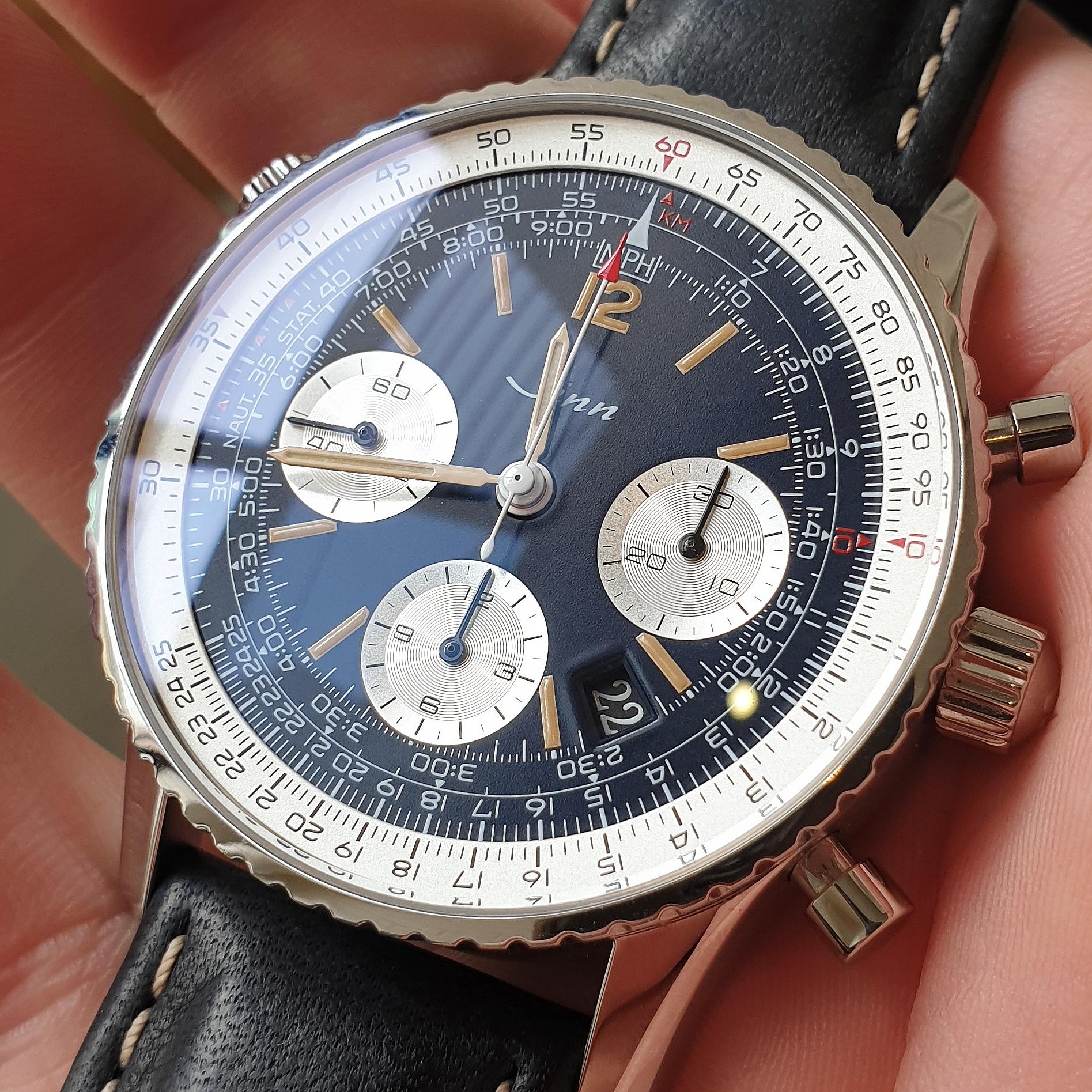 I have no idea why a company like Breitling was in trouble and Helmut Sinn had the money to bail them out, or help bail them out, but they did, and they made a great watch with their investment. I believe they bought a couple of designs. I'm not sure which other one, but obviously this is the best buy in my opinion.
I have 40 watches, so it fits into my collection nicely, and I wear it as regularly as I can. It does sometimes get mistaken for a Breitling. Like if I walk into a watch shop, they say, "That's a nice Breitling, is that thing new?" I tell them it's not.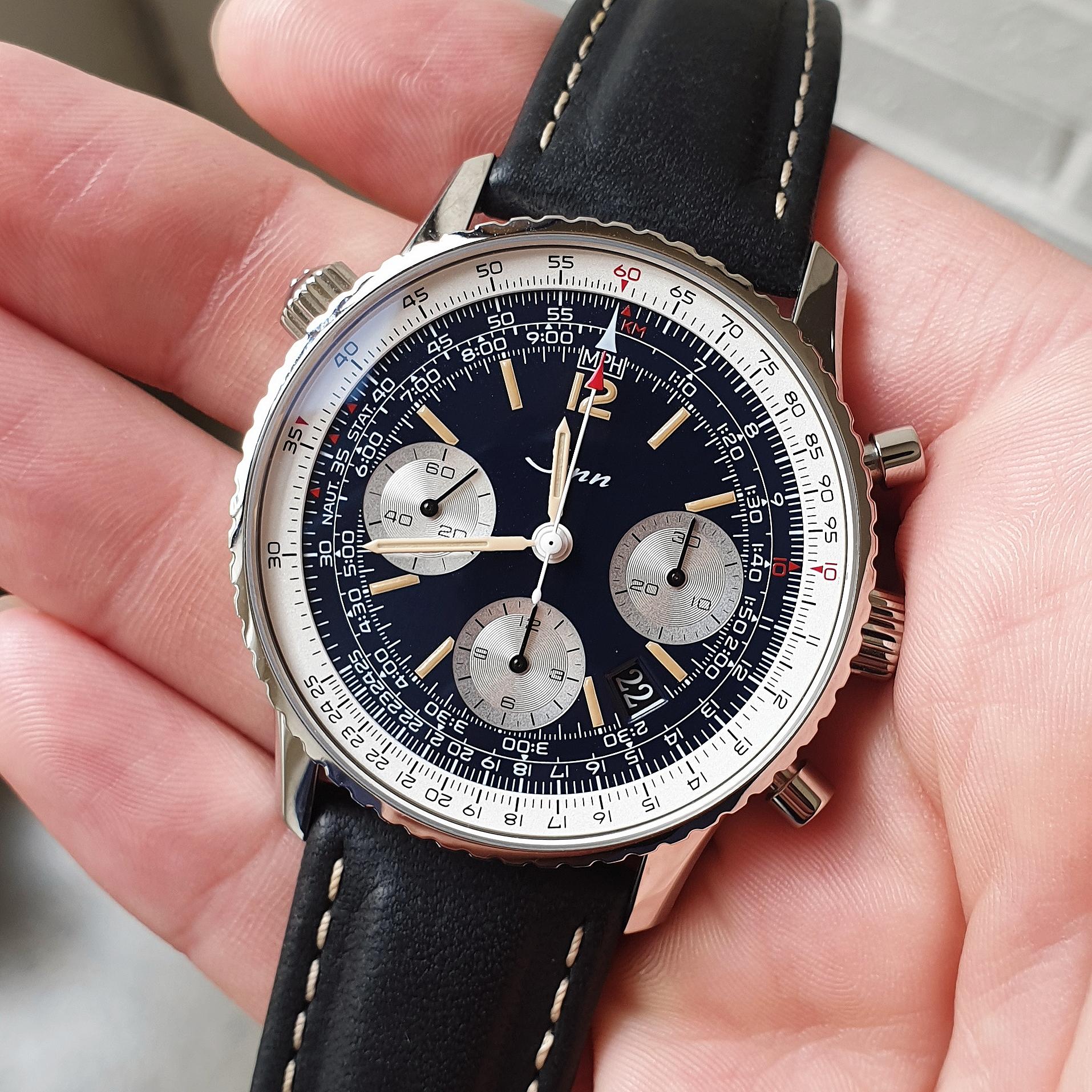 I've had it for probably five or six years. I really like it. It's a nice watch. Sinn make it in black and this one's navy blue, which you can't really tell when you're inside but outside it has a lovely blue dial. I had read about it and Define Watches up in Brisbane are importing the brand and, after speaking to them, I bought it. It wears really, really well, really well. I absolutely love it.