3 watches that prove the 'lug to lug' measurement is a more important metric for fit than case diameter
Zach Blass
Whenever we look at a watch's specifications online, we generally find the usual suspects – case diameter and thickness, depth rating, type of crystal, number of jewels in the movement and so on. But this information omits perhaps the most important detail; the 'lug to lug' measurement. Although commonly discussed within the enthusiast community, very rarely are the lug to lug measurements of a watch listed within the provided specifications from the brands. 
What is lug to lug?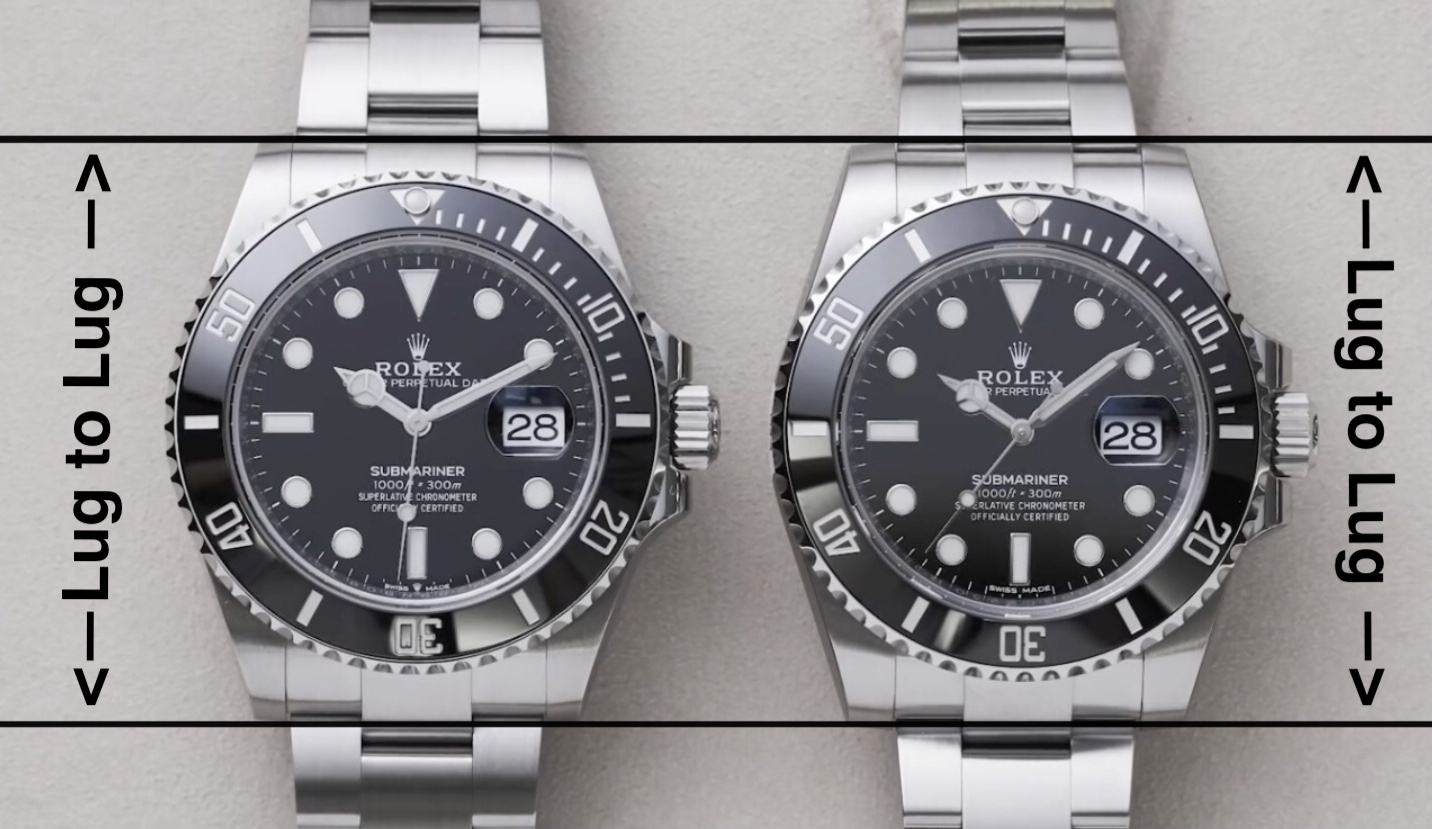 Zach, slow down buddy, what exactly is lug to lug? For the uninitiated, the lug to lug measurement of a watch is the measurement in millimeters from the top most extremity of the case lugs to the bottom. Not to be confused with lug width, which is a measurement between two lugs on the same side of the case, and which are crucial for determining strap width.
Case study #1 – When lug to lug helps a watch wear smaller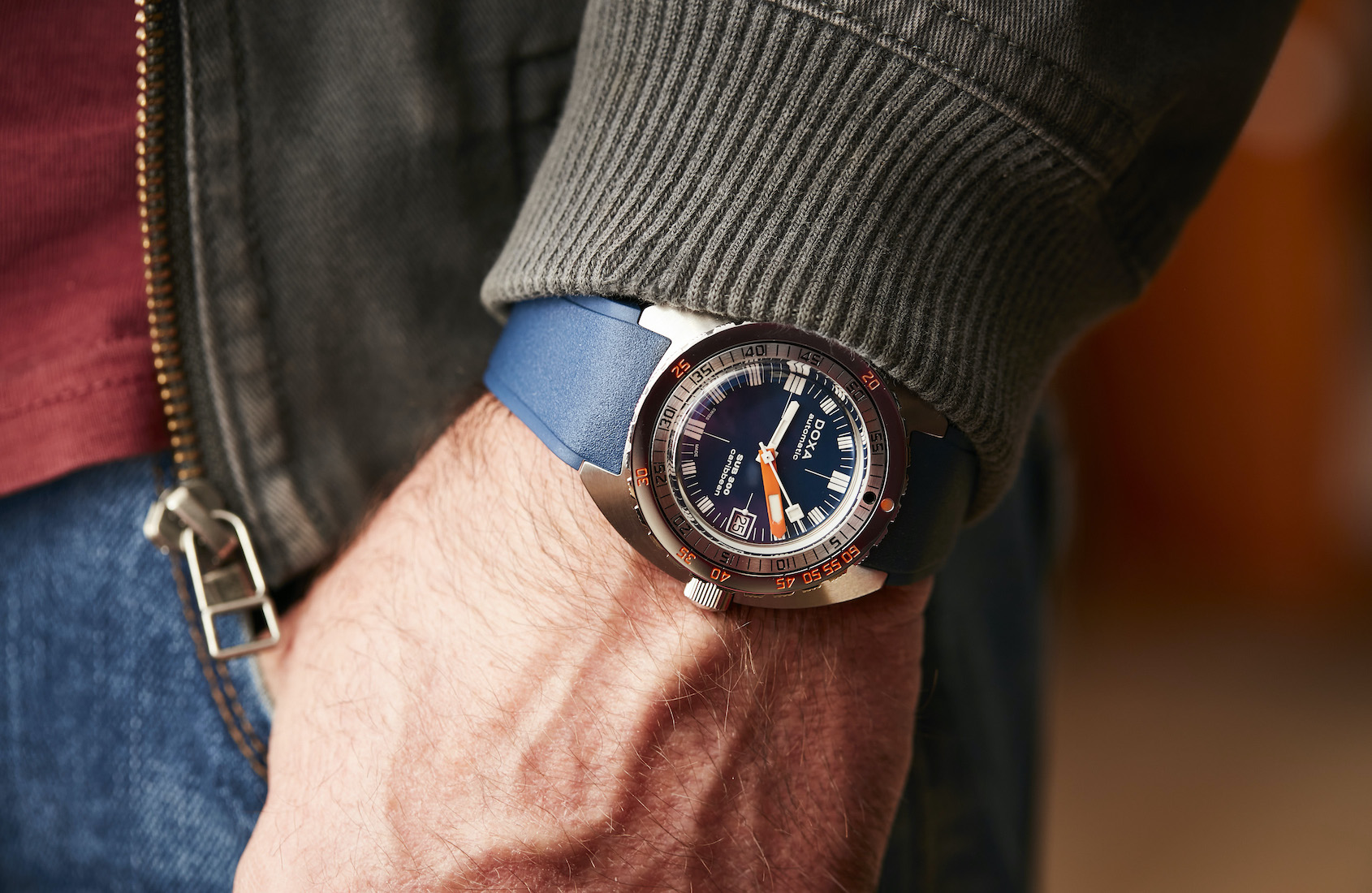 DOXA SUB 300 (42mm x 45mm)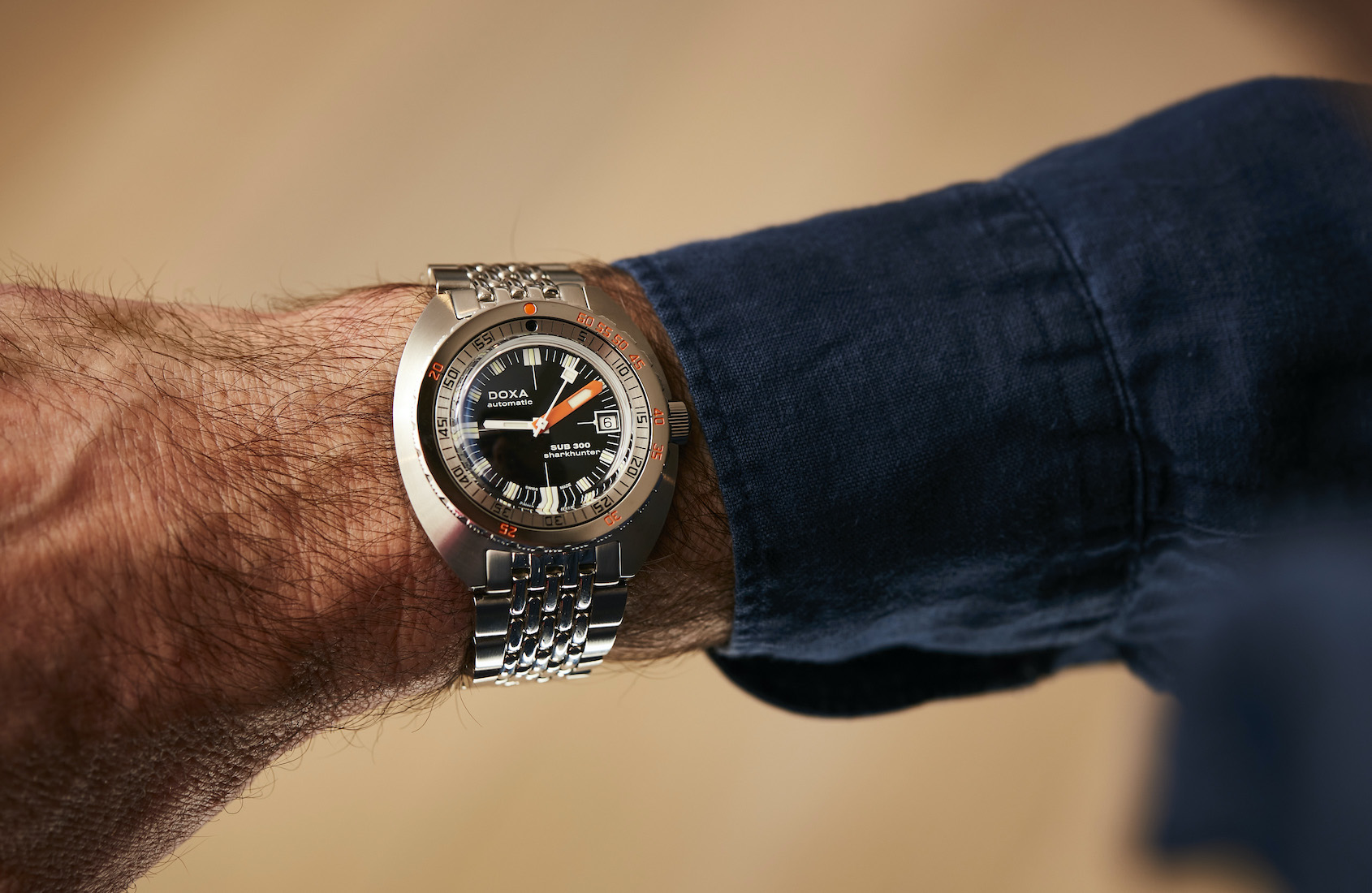 The recent re-release of the SUB 300 is a great example of a professionally sized watch that is capable of flattering any wrist. With DOXA's Flying Saucer-like profile, this sleek and superb diver is a great example of how a larger diameter may not translate to a larger wearing watch. While 42mm in diameter, the watch is only circa 45-millimetres lug to lug. This is 3mm less than a modern Submariner, even though the DOXA is 2mm larger in diameter. This means that, across the watch, it maintains a professional stance on the wrist, but vertically (which lug to lug can also be referred to), this watch has practically a dress watch profile. This reduces the risk of the watch lugs flaring out way across the wrist, which many associate with a poor-fitting watch. RRP: (on rubber) $2450 USD/$3950 AUD; (on bracelet) $2490 USD/$3990 AUD Buy this watch here. 
Case study #2 – When lug to lug and case diameter are actually the same
Moser & Cie Streamliner Flyback Chronograph Automatic H. Moser & Cie (42mm x 42mm)
Some consumers may find that a 42mm watch would be too large for their slender wrist from the outset. The limited edition Streamliner Flyback Chronograph would prove that sentiment wrong. It is a lugless watch that creates one of the most wearable 42mm watches on the market. This means that its lug to lug measurement is equal to its actual case diameter and is the perfect sized watch that creates a bold presence within its proportions.
Want to include the fixed ends of its seamlessly integrated bracelet? Then the watch still wears smaller than a Submariner at a tad under 48mm. The fixed points of the bracelet are at a 45-degree diagonal which means the additional 6mm created by the bracelet does not flare straight out. Instead it creates a wrap around the wrist that gives the watch a greater aesthetic and profile when worn. This is truly a compact and compelling novel design from the Moser brand. RRP: $39,900 USD/approximately $55,626 AUD. Limited Edition of 100 pcs. 
When lug to lug actually makes the watch wear larger
Nomos Ahoi Atlantik Blue ref. 552 (40mm x 50mm)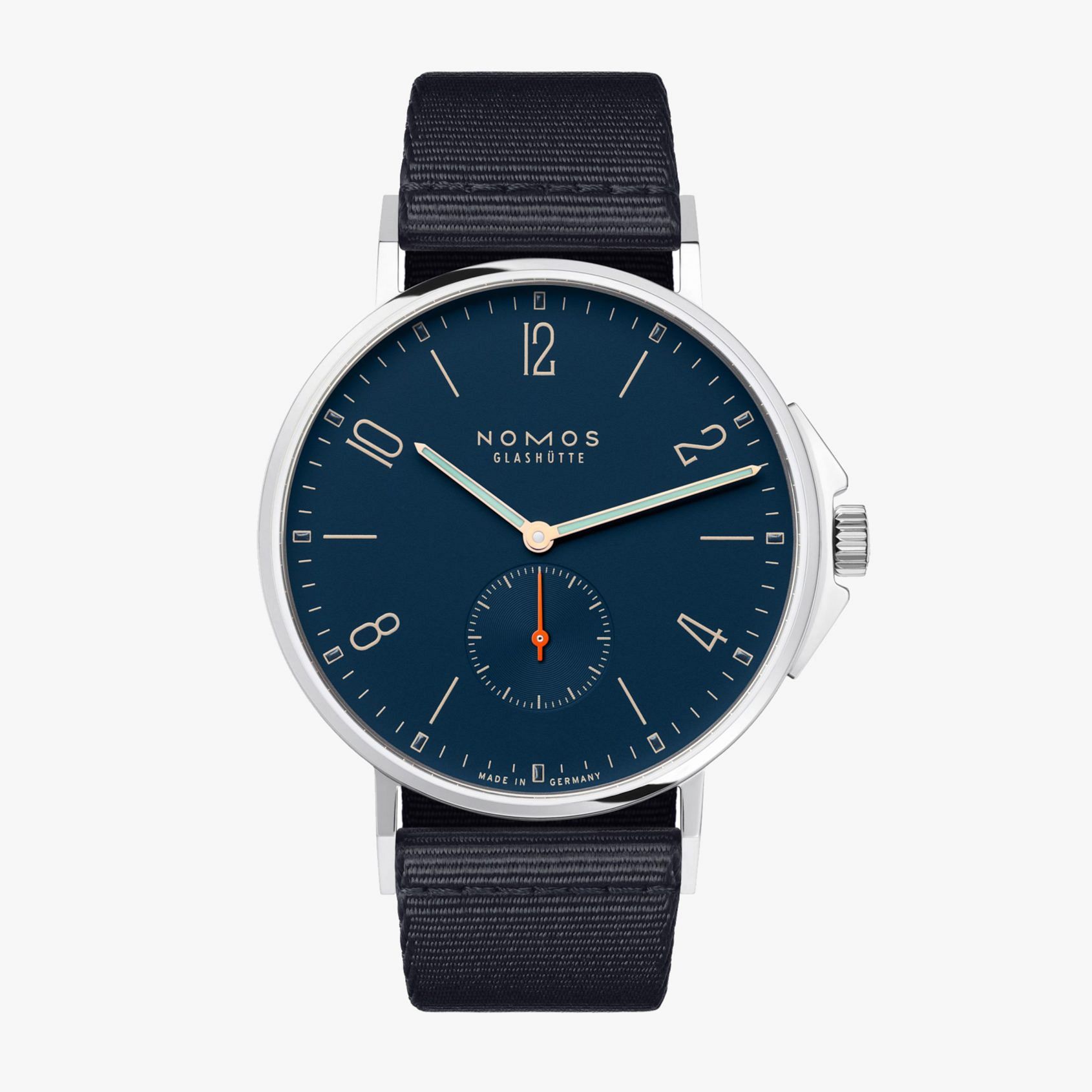 Nomos is a brand I absolutely love, but have never personally taken the plunge in making a purchase. Why would I not want a badass bauhaus watch in my collection? Because their lug to lug, and lug profiles are done absolutely no justice by my wrist. In most instances, the long lugs found on Nomos cases extend out around 10mm. Case in point: The Ahoi is an intriguing diver, that bolsters a unique look not found in divers from other brands. While they get points for originality, they however lose me at the 50mm or so lug to lug measurement of the case.
The good news: there is a 36mm version as well. The bad news: it's oddly large wearing at 46mm lug to lug. While 46mm lug to lug would be perfect for me normally, the lugs do not conform a great deal around my more round (vs. squared) wrist. Without an integrating bracelet to hide the "winging out" past the extremities of my wrist, it does not fit me very well – or at least not how I would necessarily like. This is not to say you shouldn't consider buying one, I just urge the slimmer of wrist to consider the lug to lug before handing over your credit card. RRP: 4,200 AUD
Final thoughts
I recognize my inherent bias due to my smaller wrist proportions. That being said, I would like to think we can all come to the consensus that buyers everywhere would be better informed in their decisions with the metric in mind. Knowing that 50mm or above is a no go for me when it comes to lug to lug, I have yet to order a watch online that did not fit me well. I always recommend trying a watch on in the metal, but the truth is not all watches are accessible from our local boutiques – especially independents and micro brands who don't have large distribution networks.
Short of trying on a friends watch, you would be hard pressed to have the ability to try on certain watches – especially now more than ever considering we are all quarantining during the Covid-19 pandemic. To continue the theme, stay tuned for a list of watches that all wear smaller than their case diameters would lead you to believe…