5 of the best manually wound watches
Tom Austin
If you're anything like me, part of the enjoyment of watches is setting aside a bit of time to wind and set them. Automatic movements, when wound, will keep running perpetually if worn, and you'll rarely have to set them. Manual-winding movements don't have that luxury, however. With these, you have to engage in manually winding the mainspring to give the watch life. These kind of movements are the foundations of mechanical watchmaking – before rotors came along, every watch was like this. Many enthusiasts enjoy this horological ritual, but also, with movement technology made smaller with fewer components, brands can get creative with case designs and dial configurations. Manual watches are the purists choice, and here are our top picks.
Jaeger-LeCoultre Reverso Tribute Chronograph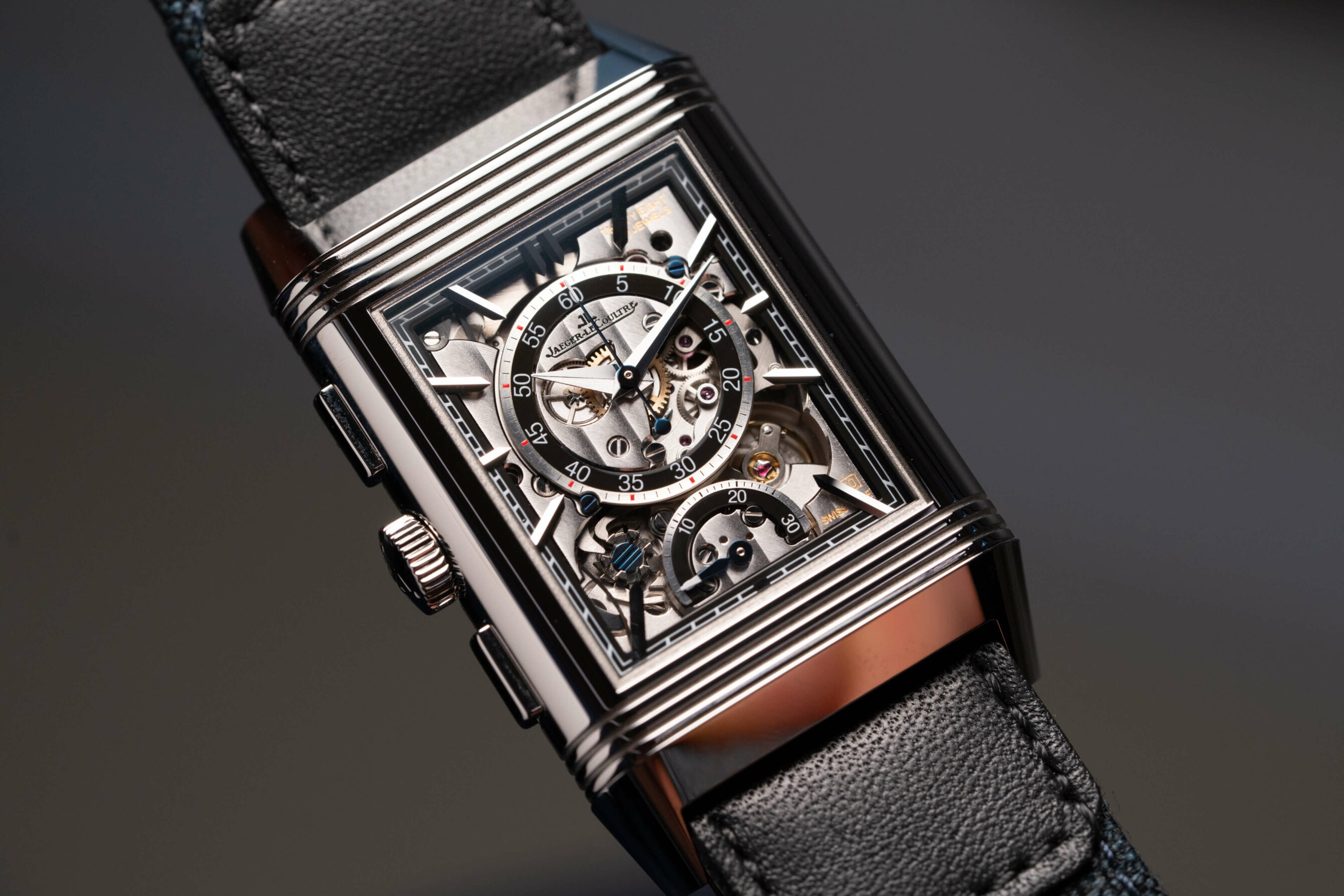 You think JLC, you think of the Reverso. It was originally designed with polo players in mind, letting them flip the front facing dial over to an often ornately decorated, yet protective back side. Things have moved on, and now the Reverso is rarely considered a sports watch, becoming a common choice for dressier occasions. With the Reverso Tribute Chronograph, you actually get two watches in one with the front featuring a simple, two handed blue sunburst dial, while the rear dial shows off the skeletonised chronograph. The watch is powered by the manufacture Calibre 860, a complex, manually wound, retrograde chronograph, compressed into a tiny package just 5.44mm thick, which is impressive considering the sheer number of functions. Overall, the Reverso Tribute Chronograph is beautifully finished in its classically rectangular stainless steel construction, with interchangeable straps and two very different dial configurations, making this one of the most versatile watches on the market.
Vacheron Historique American 1921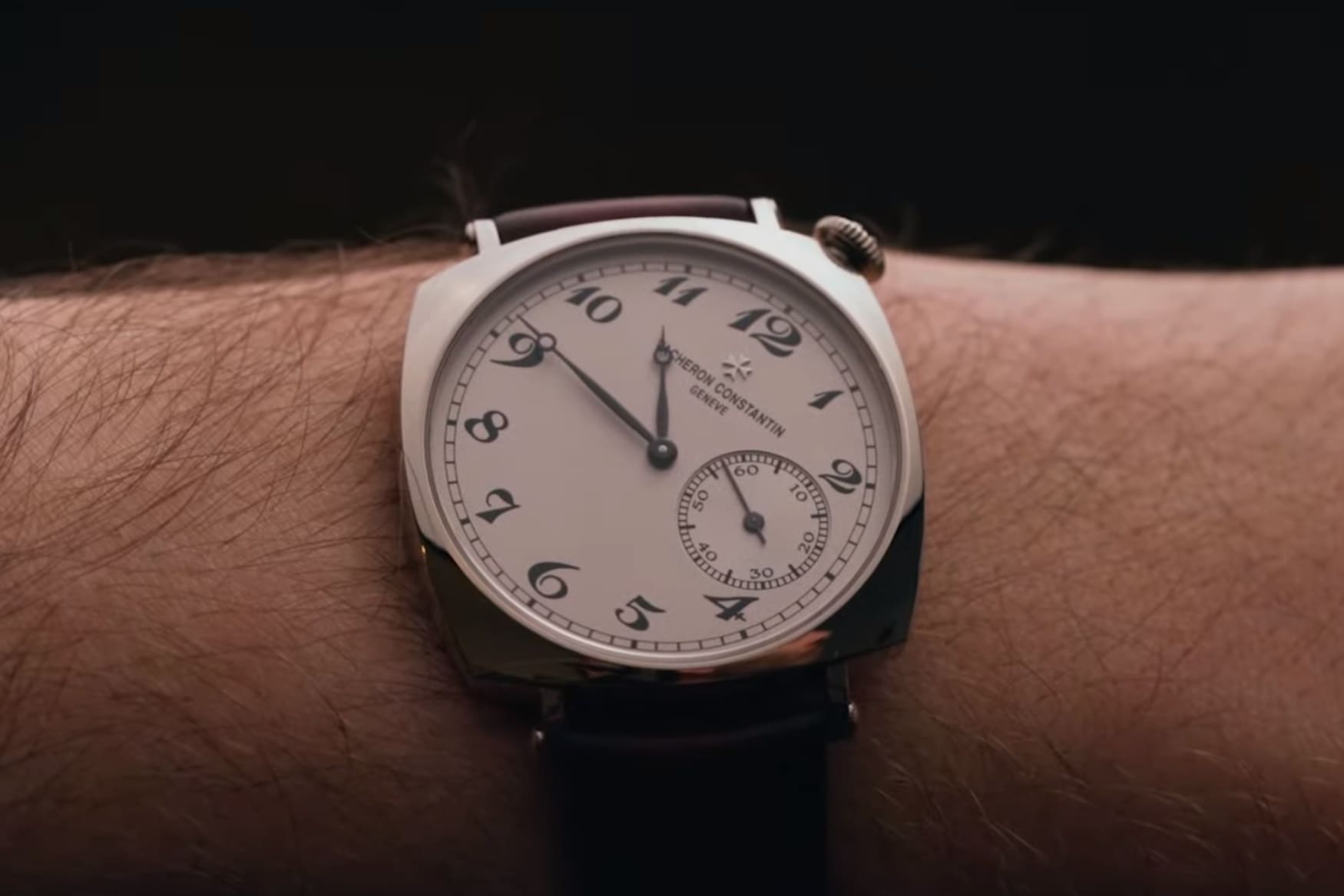 The Roaring Twenties were a fascinating era, and one thing above all was taking the world by storm – the automobile. The car became a fashion icon, featuring in cinema and popular culture at the time. If you had a car, you were a somebody. Similarly, the 1920s were the first real decade of the wristwatch too, as we were transitioning from pocket watches and moving onto discovering new ways to tell the time with these devices, and also learning how they can fit in with the 1920s aesthetic. Cars and watches have gone hand-in-hand since the beginning, and the Vacheron Constantin 1921 caught the attention of the discerning new drivers back in the day. Its slanted dial design meant that, when holding the steering wheel at 4 and 8 and worn on the inside of the wrist, the watch was easy to read at a glance. Vacheron recaptured this with its popular Historique American 1921, a classic expression of the 1920s with its 40mm cushion case, Breguet-style numerals and manual winding calibre 4400. Available only in precious metal and on a leather strap, it's a perfect recreation true to Vacheron Constantin's heritage.
A Lange & Söhne Datograph Up/Down
A headliner in the Saxonia family, the Up/Down released in 2012 to particular amazement. The stunning flyback chronograph from Glashütte is crafted either from 18k rose gold or platinum, and while moderately sized at 41mm, the platinum in particular is known for its heft and presence on the wrist. Sitting proudly at the top of the dial is the traditional Lange big date, a complication not that often found in chronographs, but one that took an additional 60 components to accomplish in Lange's signature style. This is all part of the incredible manually wound movement L951.6 which can be seen when flipping the watch over . It's an orchestral composition of some of the most finely finished levers and rockers found in a wristwatch, all rising in a crescendo when the chronograph pusher is pressed. Displayed on the dial with its simple "auf und ab" (up and down) marker, when fully wound, the power reserve will last 60 hours, which in many ways is a shame because you have to wait such a long time to enjoy winding it again.
F.P.Journe Chronomètre Bleu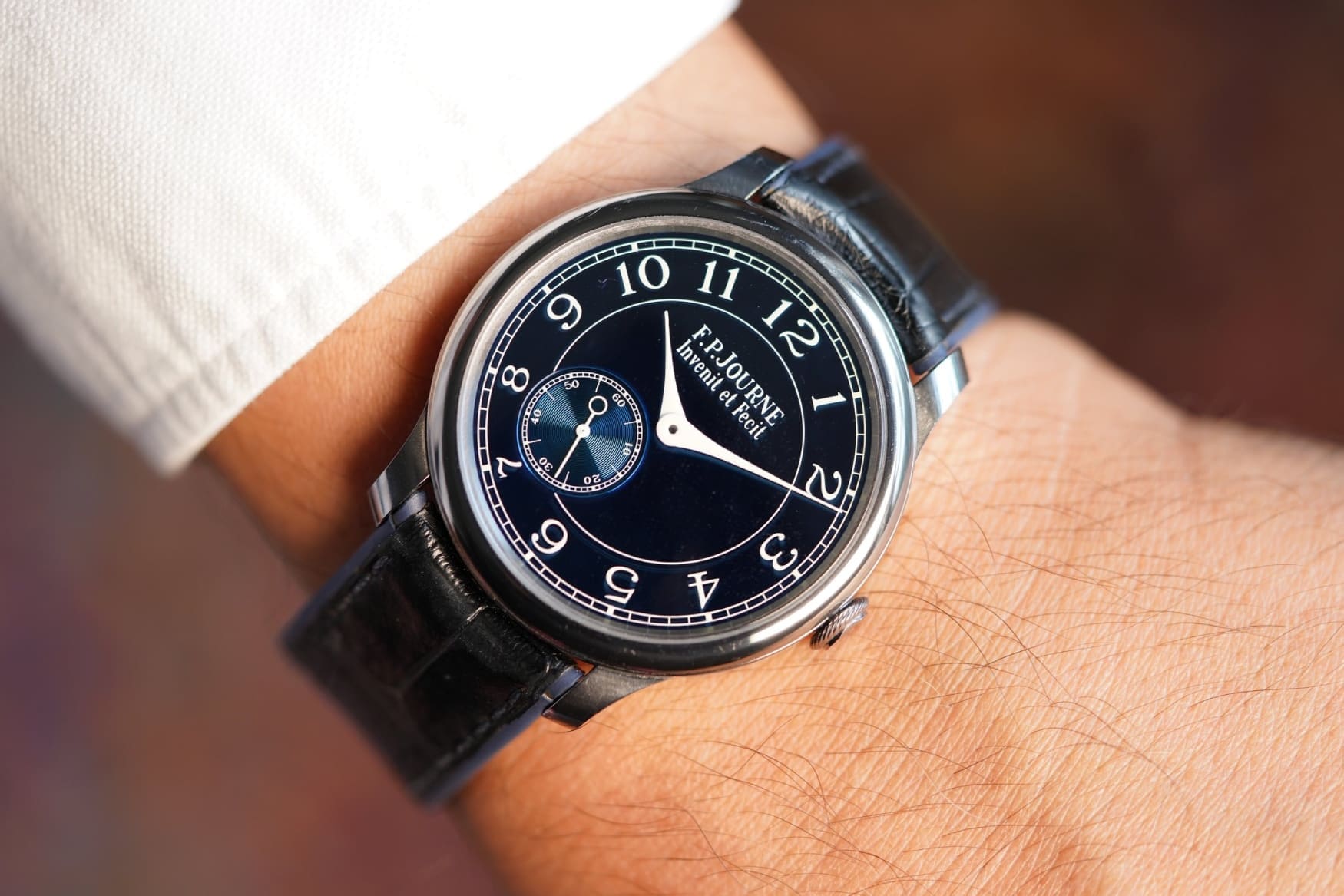 It may not look like it on the surface, but the F.P. Journe Chronomètre Bleu is one of the most unique watches in this line up. Firstly, the 39mm case is made from tantalum, a heavy metal usually reserved for very special circumstances, such as complex medical implants and modern aircraft engines. It's incredibly hard-wearing and as such, is not commonly used in watchmaking, especially not to this standard. Usually we would see something like this in a tool watch, certainly not a high-horology dress piece, however the Chronometre Bleu uses this to its advantage, using the subtle blue tones of the case material to pull off a classic and timeless look. The hands and indices hark back to elements of vintage pieces, however the bold, mirror-like blue dial pushes forwards with something modern, yet tasteful. The manually wound 1304 movement inside has the baseplate and bridges all crafted from and hand-finished in 18k rose gold, with an overall thickness of 4mm and a 56 hour power reserve. Journe's exceptional levels of craftsmanship mean that these are made in very low numbers, and as such are considerably difficult to find.
Patek Philippe 5204G
They don't call these Grand Complications for nothing. The 5204G is the most complicated watch in this line up, with a long list of features. Firstly, it's a split-seconds chronograph, with day and date, moonphase, and a perpetual calendar with day/night indications too. All this, and it is indeed unable to wind itself, but of course, you don't hide a movement as beautiful as the hand-finished CHR29-535 with a large rotor. Using the 5204G is an event, and winding it is one such task which I'm sure will not seem too arduous. The 40mm case is generously proportioned and fashioned from white gold, and it's a relatively thick watch compared to the rest in this list at 14.3mm. However, it deserves a pass considering what it is and the punch it packs. The olive green sunburst dial is on-trend, without being distasteful, and delivers a lot of information while remaining uncluttered and balanced. Overall, this Patek Philippe is one of the most stunning and coveted manually wound watches available today.
Notable Mention – Omega Speedmaster Professional
In today's society, convenience is often key, hence why a lot of the watches that become the most popular are automatic. There is one distinct outlier, and one we can't omit – the Omega Speedmaster Professional. A fan-favourite among collectors, enthusiasts and the general public alike, the Speedmaster is a manually wound watch which still captures the imaginations today. The calibre 3861 is METAS-certified, with a co-axial escapement and boasts a 50-hour power reserve – and it's not as delicate as some might have you think. Don't forget that it passed the rigorous tests that NASA put it through to take it to the Moon, so I'm sure it can manage your daily journey to the water cooler. Unlikely to ever fade away, the Speedmaster will always be the people's favourite manual watch.