5 of the best American watches
Time+Tide
Editor's note: The other week news dropped about Timex's lastest line, which is significantly made in America. Which got us to thinking about some other watches born in the USA. So we thought it was high time to have another look at this list …
It might surprise you to know that in the first half of the last century, America was regarded as the force to be reckoned with when it came to watches — especially modern, efficient and mass-produced watches. But now, with great legacy brands like Waltham and Illinois consigned to the scrapheap of history, while others, like Hamilton, are part of larger Swiss portfolios, the American watch industry is a shadow of its former self. But that's not to say that the land of the free and the home of the brave is entirely bereft of local timekeeping concerns. Here are five brands keeping the faith, though it must be mentioned that in most cases the heavy lifting of manufacturing is done offshore.
Weiss American Issue Field Watch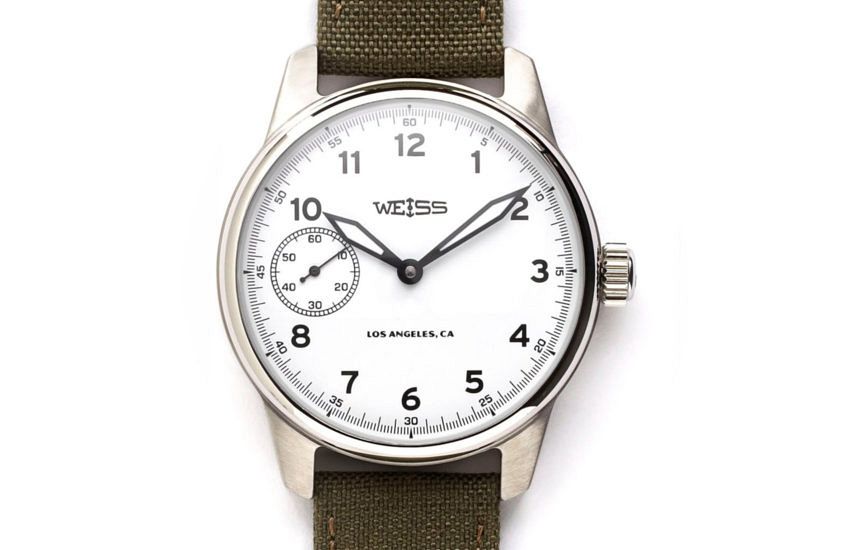 A few years ago the American Federal Trade Commission tightened up on 'American Made', dictating that to be eligible it wasn't good enough for a product to be assembled in the States, it had to be manufactured there too. Few American watch brands can live up to that claim. Weiss is one of them. The Cal 1003 movement in the American Issue Field Watch is machined, assembled and finished in Los Angeles. As American as apple pie, and just as tasty (looking). $1950 USD
Devon Tread 2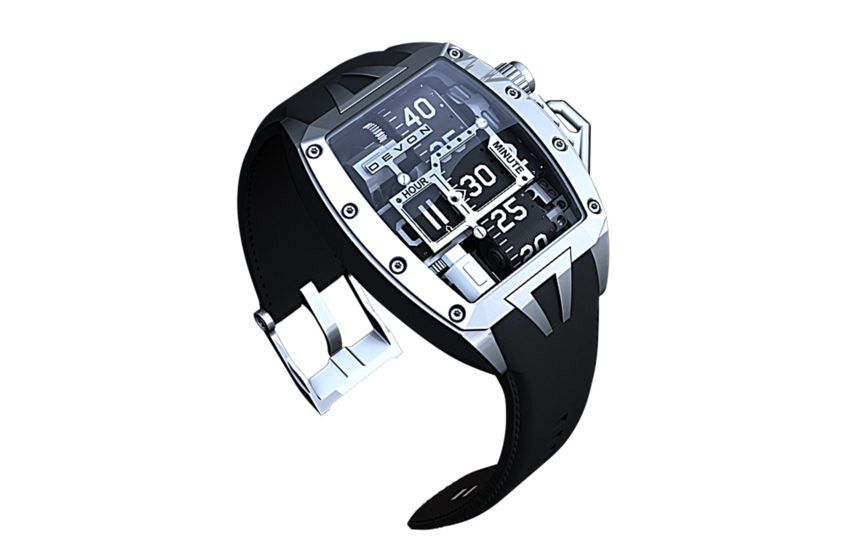 The most ingenious of the American brands has to be Devon, who burst onto the scene with their innovative, belt-driven (and battery-powered) Tread. A few years on, it's time for the Tread 2, slimmed down but still using the patented Time Belts to mark the hours and minutes. Crazy stuff.
RGM Watch Co Pennsylvania
RGM is the elder statesman of modern American watchmaking, having been in the business since 1992. Founded by Roland G. Murphy (RGM, geddit), the brand is based in Lancaster County, Pennsylvania, and makes (and restores) a broad range of watches, with a particular focus on traditional, hand-finished techniques. Something very evident in the guilloché and enamel finishes on this Pennsylvania series watch, the PS-801-EE. $11,900 USD
Shinola The Runwell 41mm
Shinola is a shining star of the American-made revival, a Detroit-based brand that makes watches, bikes and many things in between. Detractors would argue they're more of a marketing company than a manufacture, but there's no denying the easy retro charms of watches like the Runwell. Heck, President Clinton's a fan. $550 USD
Oak & Oscar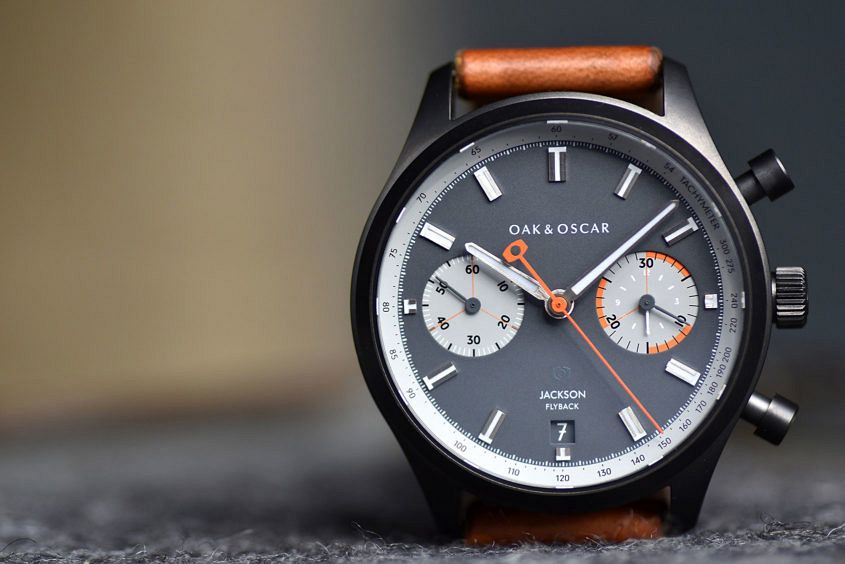 Chicago-based Chase Fancher's brand Oak & Oscar is something of a darling of the micro-scene. And with solid build, smart design and next-level packaging and presentation, it's easy to see why. The Jackson Flyback Chrono is their latest — we're pretty taken with this PVD and Horween leather combo. $3150 USD