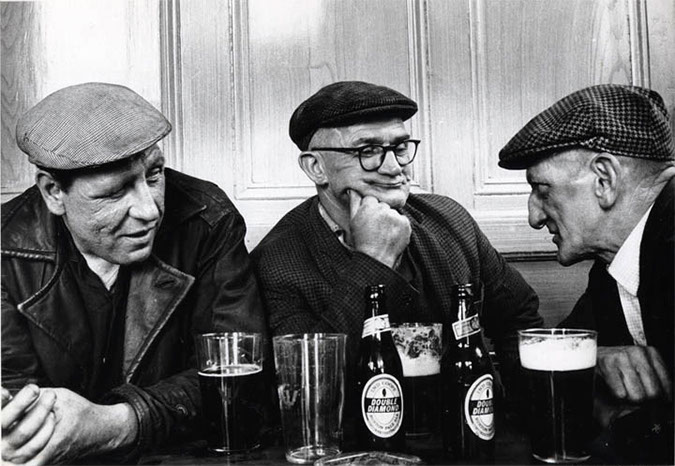 Want to know something scary? 2016 is practically over. It's 115 sleeps until Christmas. Which equals 17 more weeks or, most horrifyingly of all, a mere 85 business days. I don't know about you, but I'm still recovering from #xmas15. There's only one thing to do. Have a drink (and read about watches).
What happened?
As far as the genre goes, watch ads hardly push the envelope. Almost all the time, it's glistening product, artfully placed on the wrists or arms (or, if you're Leo, it's the TAG Heuer fist) of a famous ambassador. Sure, Rolex's ad strategy has (as you'd expect) long defined the sector, and Patek's ultra WASP-y 'You never actually own a Patek…' campaign is a polarising classic, not just for watches, but for advertising in general.
But it's rare to find a watch ad that can make you laugh – rarer still to get two in one week.
Swiss precision in Japan
Tissot teamed up with Japanese band World Order, known for their robotic choreography, promoting a limited edition T-Touch for the NBA at their Shinsaibashi boutique. I'm not entirely sure what's going on, but I feel the sudden need to buy a Tissot. And dance.
Russian patriotism in France
On the other side of the world Russian brand Raketa are advertising for a dream job in Paris. Describing themselves as Russia's coolest brand (way to throw some shade at Vostok guys) the ad, aside from the usual guff about being part of global growth yada yada specifies that the ideal applicant will need to regularly report to the Russian Secret Service, and recognise Crimea as part of Russia. We're pretty sure this is just for the LOLs, but not 100 per cent sure. 😐
What really mattered
Last week we promised to send some booze to the best drunken watch story, and @timmyfrazer's tale of winning it big in Hong Kong and picking up an Omega to help with his Bond impression takes the cake for us. Timmy, we'll be in touch, best you prepare an ice bucket. Honorary mention to Kris Smith. If you'd like to hear more about his, ahh, Dutch courage, read his open letter here.
Our first ever weigh-in also mattered a great deal. And now we can reveal that, out of these two heavyweights – the Rolex Deepsea Sea-Dweller and the White Gold GMT Master II – that yes, the GMT is heavier! There were only two and a half grams in it, but the weight of all that white gold overcame the significant bulk of the DSSD. Thanks again to @rolexdiver for the post that started the battle.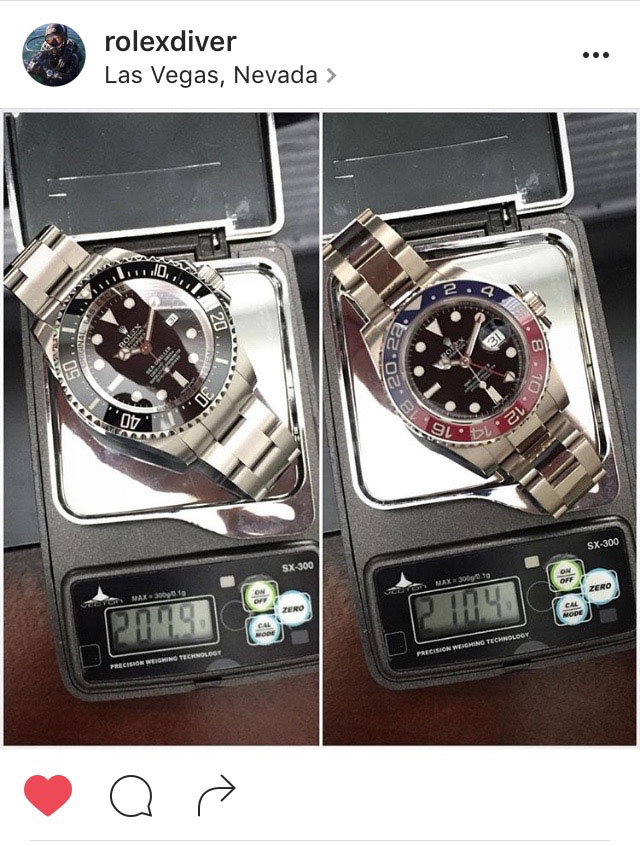 This beard mattered. If you're a guy and you're not getting beard envy looking at this image, quickly followed by the thought that you should get a pipe, then you should probably check your pulse. It mattered that we featured this beard, its owner Scott Maggs, and the guy it really impressed, Richard Branson. You might have heard of him. Read more here. Jokes and beards aside, good on you Jimmy Niggles / Scott Maggs. *team applause*
The week in numbers
2: Tattoo-inspired watches we featured this week. The Oktopus Tattoo and the Burning Skull. Good solid names for good solid watches
250: Andrew's top speed, in kilometres, during his hot lap with TAG Heuer.
2576: The number of (obviously very bored) legends that watched the Time+Tide v IWC table tennis showdown on Instagram Stories.
1,000,000: The amount, in Australian dollars, that will buy you this beard. A bargain at twice the price!