It's not often you see a Linde Werdelin in Australia – many people haven't even heard of the brand, never mind seen one – so when we came across a Melbourne-based collector with one, we were excited. When we spoke, Dane Stokes, who describes himself on his insta feed (@the_watch_vault) as a 'watch collector and serial flipper', had recently managed to get his hands on a Linde Werdelin Oktopus Tattoo – a watch he'd been dreaming of for years.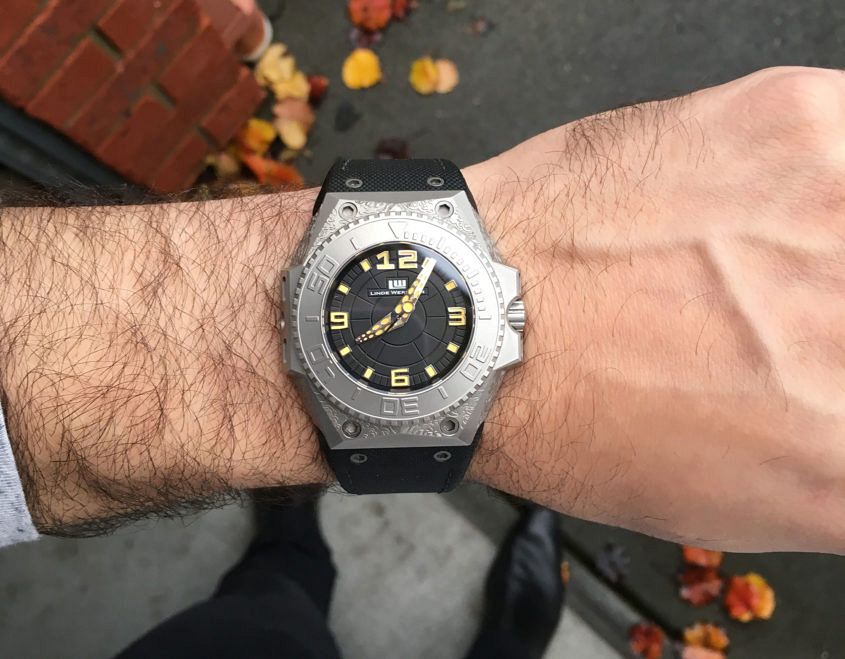 How did you get into watches?
I've loved them from an early age. My prized primary school possession was a Marvin the Martian watch, where he shot the seconds out of his ray gun in the form of bubbles. It was awesome. I wouldn't mind getting my hands on that one again. As I became older my obsession ramped up, and we all know what a slippery slope this watch business can be.
So, what's in your collection these days?
It's ever-changing, but I have pieces from Anonimo, JLC, Linde Werdelin, Panerai, Sinn and ochs und junior, among others.
Impressive. So, tell us about the Linde Werdelin Tattoo.
I bought this in late-June. I'd been looking for one for years. They came out in 2010, but I couldn't afford one at the time. I've kept my eye out ever since and when I found this one locally, I snapped it up.
It sounds like quite the hunt. What was it that drew you to the watch?
This is a very special piece, and one unlike any other, in my opinion. It was created in conjunction with the award-winning tattoo artist Henning Jørgensen, and features a CNC machined case milled with a tattoo pattern over all the surfaces bar the bezel and edges of the case. It also features different hands not seen on any other Linde Werdelin, as well as a high end Frederic Piguet 1150 movement. The level of detail is incredible. The depth of the engraving gives it an amazing look on or off the wrist. I also love the hands, and colour of the lume which are both unique to this model. I also love the thought process that went into this watch. I think it could have very easily turned into something tacky, but instead went the other way and has a real jewel-like quality about it. I know other manufacturers now do a tattoo-style engraved case, but none of them appeal to me. They don't have the depth, detail nor complexity to really pull it off in my opinion. The Linde just works.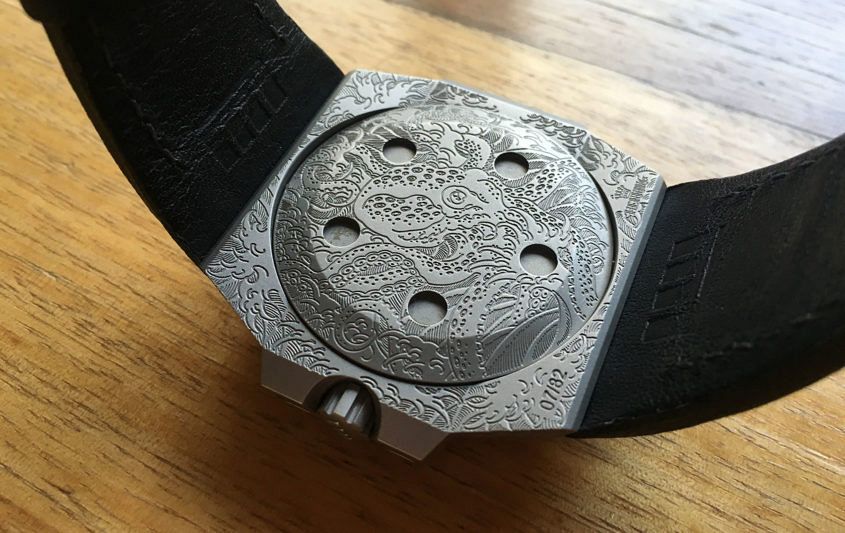 So, how safe is Oktopus Tattoo in your collection?
I definitely think this one is a keeper, though I've been known to say that before! It took so long to acquire – they really are as rare as hens' teeth – that I don't think I'll be parting with it. I've always had a Linde Werdelin in my collection, and the one I sold in order to fund this purchase was one that really resonated with me and was also very rare. For that to go, it must mean the Oktopus Tattoo is very special. I know that if I were to part with it I most likely wouldn't be able to get my hands on another.
Have you ever sold one and wished you hadn't?
Quite a few actually. I'm a big fan of the original Anonimo, and have owned quite a number over the years. Their star piece is the Professionale Crono on bracelet, and unfortunately I received an offer too good to refuse a few years ago and parted ways with it. I regret that one… but I'm sure I'll find another one of these days.
And if you could buy any watch tomorrow what would it be?
A realistic choice would be a Linde Werdelin Spidospeed SA Rose Gold. I can't seem to get my hands on one and I've not seen any for sale, so if one actually came up tomorrow I'd buy it. I enjoy rarity, and always want what I can't have. If money was no object? An MB&F Legacy Machine Perpetual would be the ultimate grail.