5 of the best minimalist watches
Tom Austin
Sometimes, less is more. Minimalistic design language covers a number of visual elements, at times translating to having fewer of those elements, often it can just be a simplistic representation of a unique concept. It's a fantastic style to apply to watches, because it can incorporate the use of simple colour palettes, basic shapes and textures to give a clean and subtle aesthetic, rich in functional simplicity. Whether you're a conceptual architect, a connoisseur of the Bauhaus movement, or just prefer a more modest appearance with your watch, there's a minimalistic watch for you.
Braun BN0211 Classic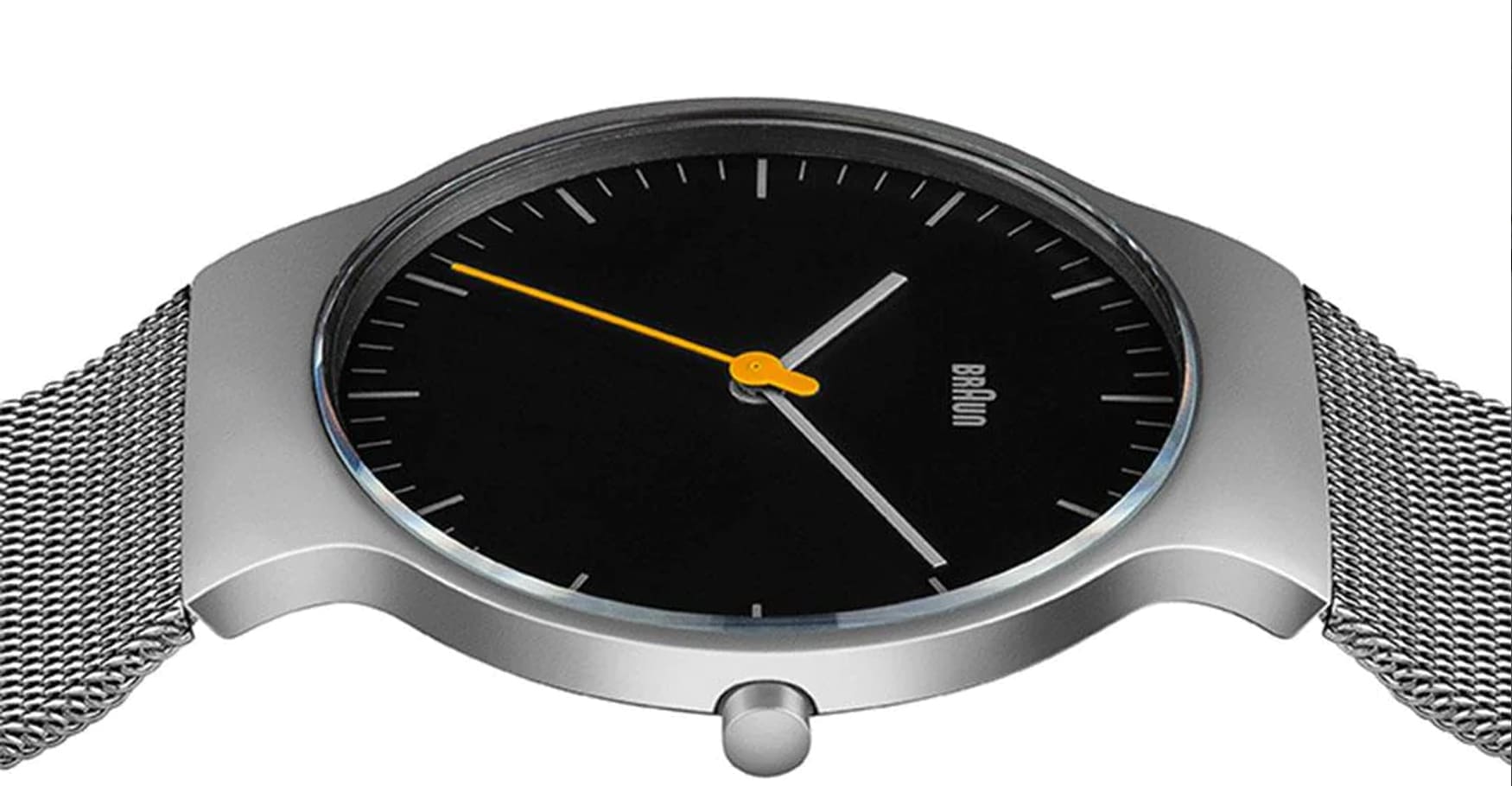 Braun's design applications are legendary. The company is known as the first to introduce "good design" to the mass market, producing kitchen appliances, electric shavers, and radios to name a few. A minimalist design classic, the German-made Braun BN0211 has simplicity in abundance. The proportions are understated, with a 38mm diameter and 6.6mm thick stainless steel case linked to a fine mesh bracelet. The black dial is perfectly balanced and uncluttered, featuring a simple minute track and three-hand setup, connected to a simple, no nonsense quartz movement. Even the hands are simple, thin rectangles, free of complication.
Junghans Max Bill Automatic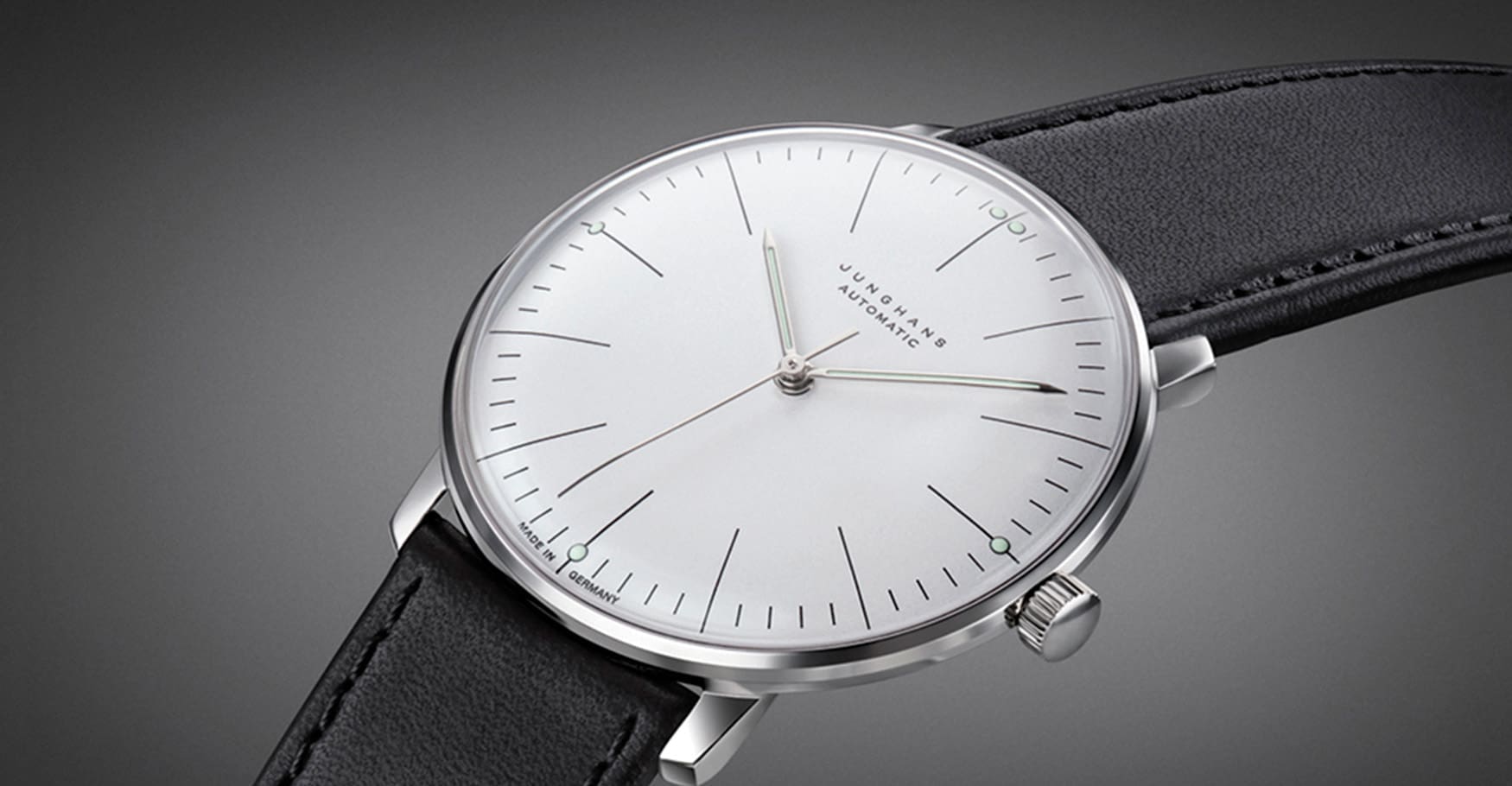 Junghans is one of the pioneers in German watchmaking, and part of this journey was the iconic Bauhaus-inspired Max Bill collection. Max Bill was a Swiss artist, product designer, architect, and student at the famous Bauhaus art school, and was commissioned by Junghans to design a wristwatch. The result was a minimalistic and functional timepiece, which Junghans has now formed a whole collection around. The Max Bill Automatic is a slim 38mm stainless steel watch with a classic domed crystal covering a white dial, with the thinnest indices you'll ever find. Its caseback features Max Bill's signature, and the watch is finished with a simple black calfskin strap. Its uncluttered details were described by Max Bill as "logical", and this sums the watch up perfectly. There's nothing unnecessary, it simply tells the time in the most functional way possible.
Ressence Type 8