The 10 best sector dials watches
Borna Bošnjak
Among the more distinguished watch design languages was the Art Deco period, birthing iconic designs such as the Jaeger-LeCoultre Reverso and  Cartier Tank, alongside lesser-known but clearly of-the-period pieces akin to the slant-dialled Vacheron Constantin 1921. This period was not just one of refinement and apparent squaring-off in case design, it also ushered in the era of the sector dial as well. Often referred to as scientific or railroad dials, the names referred to the accurately distinguished units of time helpful when needing a precise measurement, and the look of the track-like printing. Though early examples date back to the turn of the 20th century, the sector dial closely followed Art Deco's rise to popularity, bursting onto the scene in the Roaring '20s and the not so memorable Great Depression of the 1930s. From Tissot to Rolex and IWC to Patek Philippe, nearly every manufacturer was looking to get a slice (sector?) of the cake, with these pieces serving as inspiration to many of the modern pieces that we'll cover in this list.
Merkur Pierre Paulin Sector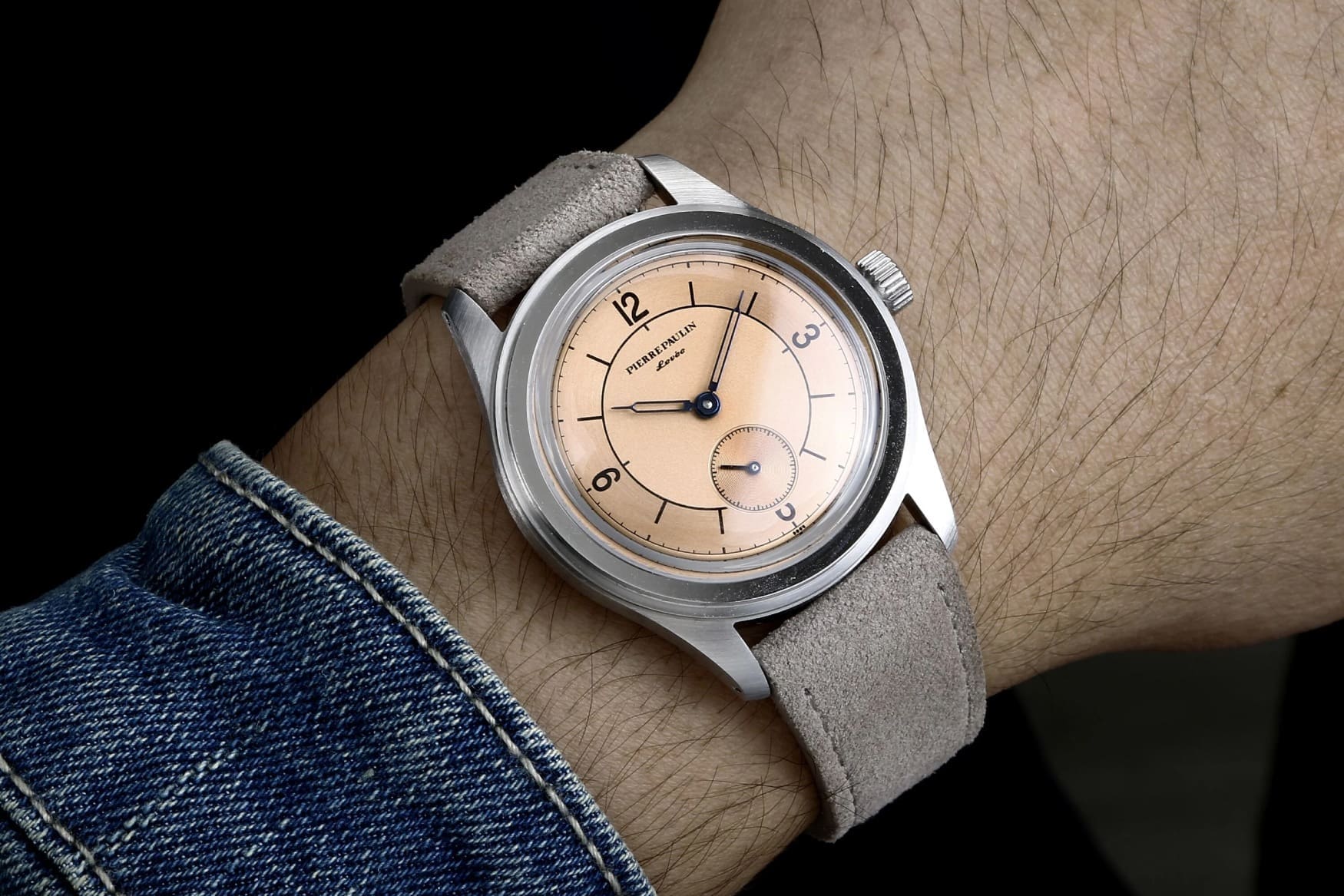 If you're not quite sure whether the whole sector thing is for you, a great place to just dip your toes is Merkur's Pierre Paulin Salmon Sector. For those who haven't traversed the oft-murky waters of AliExpress yet, Merkur is among the best-regarded affordable microbrands around, offering great specs for very little money – around US$100 should you catch one of the AliExpress sales.
View this post on Instagram
At 38.5mm in diameter and with a lovely domed piece of mineral crystal, it's a really attractive proposition especially considering how well-finished the dial is in proportion to the price. It's a mix of circularly brushed, frosted and azurage finishes, topped off by a lovely set of skeletonised blue hands.
Baltic HMS002
There isn't much more that can be said about the Baltic HMS002 that haven't been said already. In the realm of super-affordable, it's about as good as it gets from an already established independent brand. The symmetrical dial layout isn't interrupted by any date window nonsense, and the 38mm size is just right for everyday wear. You can find all three dial variations of the HMS002 right here in the Time+Tide Shop. Price: A$725
Furlan Marri Sector
Furlan Marri is just about the hottest micro/independent brand out there. Whether it's their mechaquartz takes on vintage chronograph references or the sector-dialled mechanical pieces, the level of quality truly rivals brands at multiples of FM's retail prices. It's the latter collection that's today's focus.
View this post on Instagram
After spending some time with the limited edition Black Sector ref. 2116-A, the three non-limited dial variations with open casebacks showing off the LJP movement within seem like a no-brainer if you're looking for an affordable, well-specced sector dial piece as it punches way above its weight. Price: CHF 1,250
Longines Heritage Classic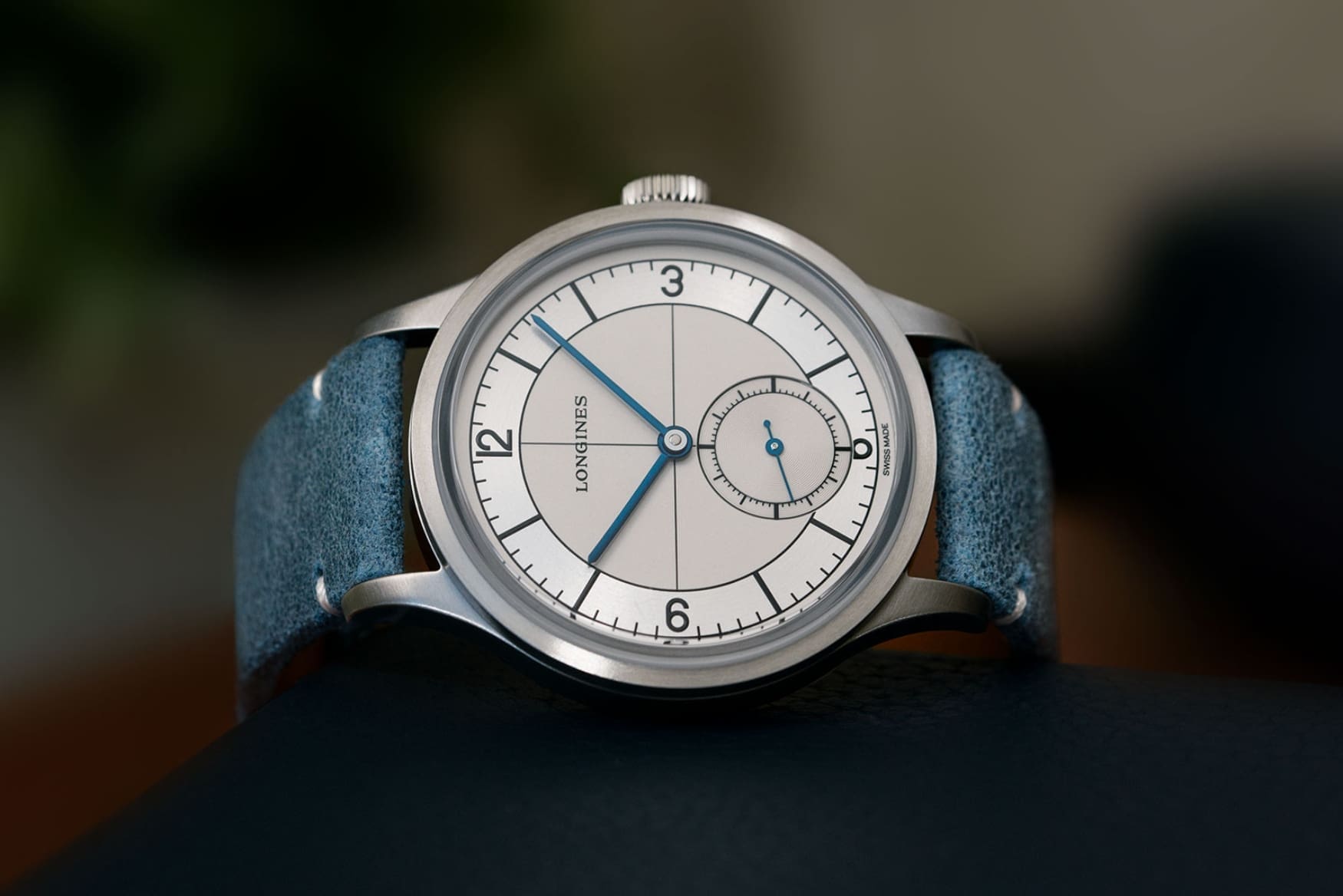 Longines have long championed the affordable, well-made vintage reissue, and their Heritage Classic may just be one of their best attempts. Essentially a 1:1 reproduction of a watch from 1934 – the original sitting in the Longines museum – it grew a little, but not too much, coming in at 38.5mm for that lovely stepped case. The dial is the main attraction, and tastefully done, reproducing the original so closely that it includes the cut-off 6 numeral and the line bisecting the Longines logo. Price: A$3,575
Jaeger-LeCoultre Master Control Date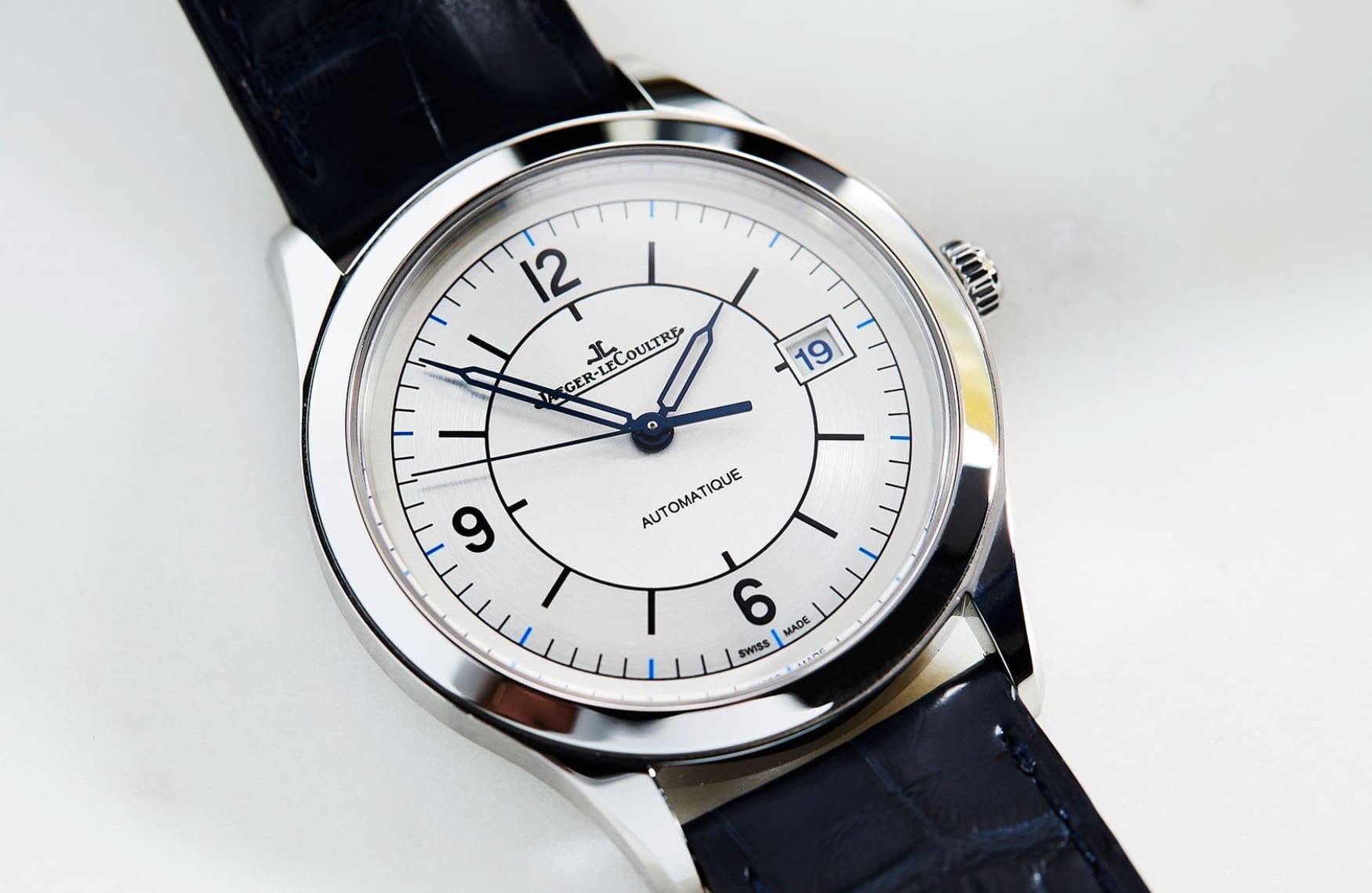 The Master Control Date by Jaeger-LeCoultre is one of the most well-recognised sector dials in the modern watch. The blued syringe hands add another dash of vintage to the dial, and nicely complement the blue highlights along the minute track. It's a classy watch at 39mm, from a brand that was there in the golden days of the sector dial in the '30s and '40s. I should also add, it's a great implementation of a date wheel in a sector dial, which is a tripping point for some brands. The watch has now been discontinued, and can be found on the secondary market for right around A$10,000.
Habring² x Monochrome Montre de Souscription 1
Reviving the almost outdated idea of a subscription watch, watch media colleagues Monochrome partnered with Habring² to create a limited run of their monopusher Chrono Felix. My love for the Austrian outfit and their simplistic, but perfectionist, approach to watchmaking is no secret, and the salmon sector dial of the MdS1 is some of Habring²'s finest work, also being used for a piece unique split-seconds Doppel 38, sold for CHF 31,750 at auction with all proceeds going to charity.
Omega CK 859
The CK 859 is yet another look into the back catalogue by a Swatch Group brand, this time from Omega peering all the way back to 1939 for a subtle facelift of the vintage model. The no-date dial is complex, but so damn charming, courtesy of the blued plume hands and open 9 numeral. The steel case is 39mm as opposed to 37mm of the original, though the most significant change is in the movement – the 21st century CK 859 is powered by a Co-Axial, METAS-certified 8926 calibre with 72 hours of power reserve. It's another discontinued modern piece, originally retailing for US$6,500, hovering around the A$10,000 mark on the secondary market.
Laurent Ferrier Square Micro-Rotor Retro
In 2015, Laurent Ferrier created a buzz with their entry to Only Watch when they offered a stunning stepped cushion-shaped case watch oozing with vintage charm, thanks in part to a sector dial. While that was a piece unique, the Square Micro-Rotor Retro offers a different take on a sector dial, with oversized, stylised numerals and a re-worked cushion case. As is customary with any Laurent Ferrier, the finishing is absolutely top-notch.
Patek Philippe Calatrava 96
This wouldn't be a complete list of mid-century inspired dress watches if it didn't include Patek Philippe, though it may not be the Patek Philippe you immediately think of. The Calatrava 5296G is a fantastic example of a sector dial, but marred by the 3 o'clock date wheel. For me, the ideal sector dial, and just about the nicest Calatrava you've ever seen is this steel ref. 96 from 1936. Powered by a manually wound calibre, it comes in at a teeny tiny 31mm, but I wouldn't get too distracted by the small size as it packs an absolute value punch. Sold at Bonhams in 2019, the Calatrava 96 counts just about 95 steel examples, of which only a third feature sector dials. So, to summarise – an extremely rare steel Patek Philippe with an even rarer dial – all for less than A$30,000. Anyone looking for a kidney or two?
Atelier de Chronométrie AdC22
Hailing from the Spanish city of Barcelona, Atelier de Chronométrie is a small team of watchmakers who are working hard to revive a "romantic understanding of haute horlogerie". Every watch they produce is a unique proposition, with design that is influenced by Art Deco since their very first release – the AdC1. Among their latest offering is the AdC22, powered by the in-house M284 calibre built with the help of Luca Soprana, the watchmaker responsible for the Jacob & Co. Astronomia. Price: €60,000 (stainless steel), €65,000 (18k gold)