How our 27-year-old US Editor traded his way to a spectacular watch collection on a budget
Luke Benedictus
For a 27-year-old who isn't the son of an oligarch, Zach Blass has amassed a serious watch collection. Highlights in his watch box include an A. Lange & Söhne 1815 Up/Down, a Rolex Submariner, a Blancpain 1185F, two Grand Seikos (the Snowflake SBGA211 and Spring SBGA413), a Tudor Black Bay Fifty-Eight Navy Blue, three Kuronos (the Mori, the Chronograph 2 and a Grand Akane on the way), a Doxa Suba 300 Carbon Aqua Lung and a very rare Seiko SBWA001. As we said, it's a serious collection. But it's also one that's been meticulously curated out of financial necessity.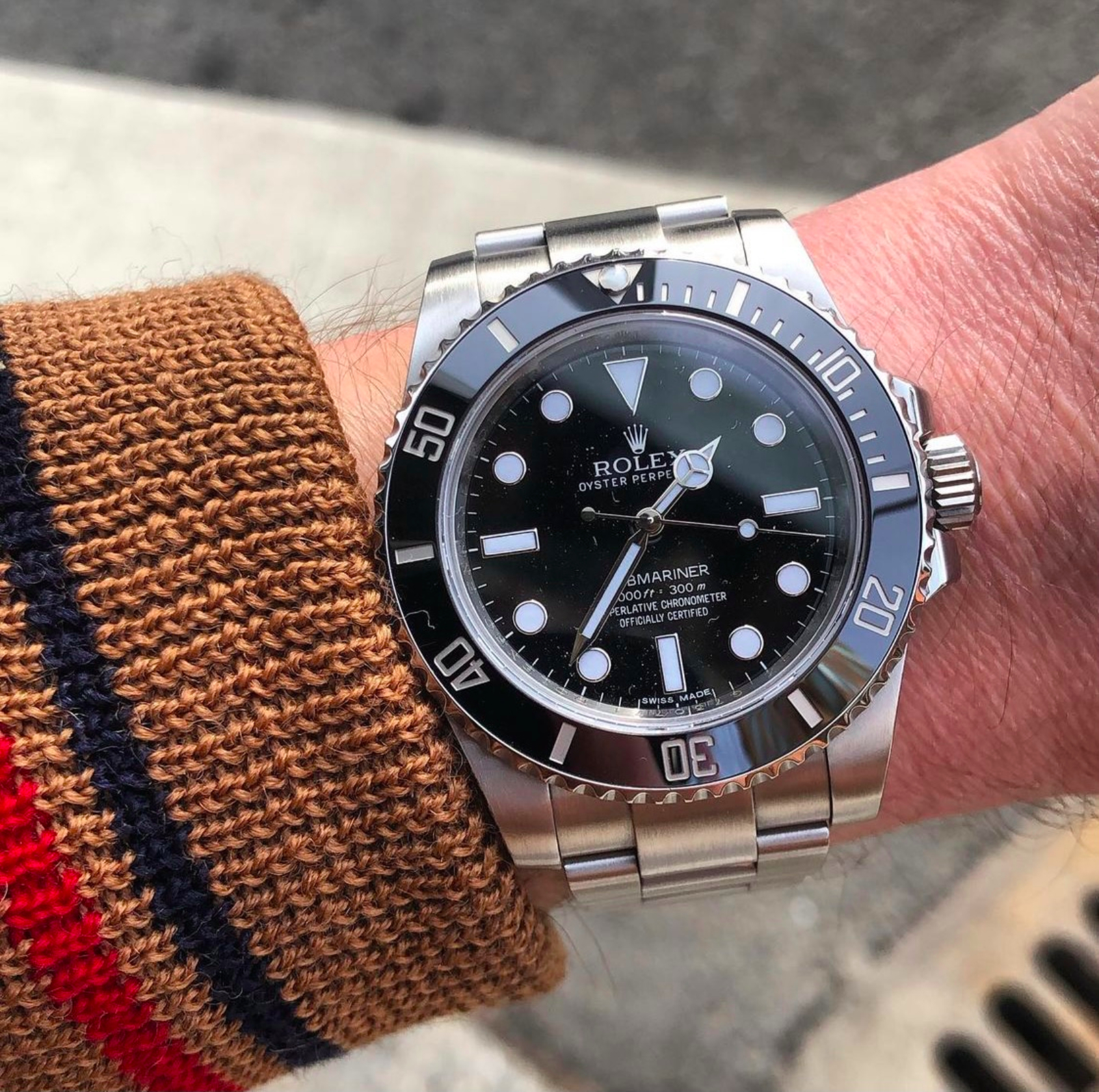 "Because of the nature of my situation, I can't spend money on these watches without having at least the safety net of being able to get my money back if I need to," Time+Tide's US Editor explains from New York. "So my collection is a bit like the 'greatest hits' from certain brands. Like I have the Rolex Submariner because that's such an iconic watch. Or I have the Snowflake and the Spring – two staple pieces of the  Grand Seiko collection that a lot of people respect and admire."
View this post on Instagram
Before any watch purchase, Zach considers the potential re-sale value. That's not because he is buying watches as speculative investments, but because he knows this will be the only way to fund his next watch (or even the next stages of his life).
"The most I've ever spent on a watch outright is $6,300 USD for the Grand Seiko Spring," he insists. "I've relied on trade-ins to fund many of the pieces I have acquired."
View this post on Instagram
"Over the years, I slowly moved upscale in pricing. I had a couple of $3000 watches and eventually sold them to finance another watch. Then, after a while, that process would repeat itself again."
It's a tale that offers hope for any budding collector who bemoans the depth of their pockets for limiting the scope of their collection. Here, Zach offer his five tips for anyone keen to start bolstering the contents of their watch box on a budget.
View this post on Instagram
1. Get informed
View this post on Instagram
Zach always had an interest in watches and was intrigued by his grandfather's two-tone Rolex Datejust at an early age. "I remember as a kid being just fascinated with the cyclops, the magnification – I thought it was just so cool."
But it was in college that Zach's interest really exploded. "That's when I started delving into watch media – Hodinkee, Time+Tide and everybody else," he says. "I got the Watchville app and I started reading all the news and watching Tim Mosso's reviews on WatchBox."
For anyone who's serious about building a collection, Zach recommends taking a similar approach by getting deeply familiar with the subject. "Definitely immerse yourself in the watch media and get an understanding of what's out there," he advises. "But take everything with a grain of salt, too and understand that, at the end of the day, it's your money and your wrist. You have to buy what speaks to you."
View this post on Instagram
2. Don't get blinded by brand
View this post on Instagram
"Don't buy a Rolex just because it's a Rolex," Zach insists. "Buy a Rolex because you understand what the watch is, how well it's built, and how it can fit into your lifestyle. Don't buy it for the logo. To an extent that's what I did with a Patek Phillipe that I had and I eventually traded that in."
The trade-in that Zach mentions was a 1969 Patek Philippe Golden Ellipse 3548, the brand's first watch designed by Gérald Genta.
"I bought it because it was available at a good price. And because it said Patek Philippe," he admits. "It wasn't particularly a specific reference that I loved – like most people, I'd have preferred an Aquanaut or a Nautilus. What I realise in hindsight was I sort of hyped that watch up to myself to justify going after the prestigious brand name. And, ironically, I had just studied the Golden Ratio in school."
After owning the watch for a while, Zach awoke to the fact that the watch was actually extremely fragile and didn't really suit the full-contact lifestyle of a 20-something New Yorker. The Ellipse, he explains, is the kind of watch that's so delicate that you worry about wearing when it rains. At this stage in his life Zach wants to wear his watches, not keep them locked in a safe. "That's why I eventually traded the Patek along with a panda dial Omega Speedmaster for my Rolex Submariner."
View this post on Instagram
3. Try on a lot of watches
View this post on Instagram
"I wear a lot of clothes from Uniqlo," Zach says. "And because I've worn a lot of their clothes I've got to a point where I don't have to go to the store anymore. I can buy the clothes online because I know my size. Watches are the same. With measurements like lug-to-lug, once you have benchmark references in your collection it becomes easier to buy before you try."
However many stories you devour via Watchville, you still need to familiarise yourself with watches in the metal before you can start investing your cash with confidence. Zach's advice (for 100% certainty) is to try before you buy.
"Go to your authorised dealer and start trying watches on," he suggests. "As long as you don't look like a hobo when you walk in, they're always happy to talk to you and let you try things on and get more intimate with the product. Of course, they're hoping that one day, after you try enough of their watchs, you're going to say, "Okay, I want to buy this one."
View this post on Instagram
4. Stay disciplined
View this post on Instagram
If there's a watch that you're totally enamoured by, then sometimes it's worth biding your time to save up and make it happen rather than attempting to scratch the itch with multiple pieces.
"If you have a specific grail reference in mind like a Rolex, don't buy five inexpensive divers to hold you off before you get the Rolex," Zach suggests. "Just buy one inexpensive diver, and then save for that watch."
View this post on Instagram
"Otherwise it's surprisingly easy to find that you've bought multiple pieces which, once you add up the cost, would equal the price of the watch you really do want. And then you're like, 'What the hell did I do?'"
Not only is buying multiple pieces a false economy but logistically they're also harder to flip should you eventually decide to cash them in.
5. Prepare for hard decisions
View this post on Instagram
Zach may have built up an enviable watch collection over the past five years. But trading watches in can also be emotionally wrenching. A watch, after all, is a weirdly intimate possession that can kindle a special connection. Yet for those of us without unlimited funds, building a collection often boils down to a basic equation: one in, one out.
"In terms of watches that I've sold, I don't have any regrets," Zach says. "I have watches that I miss. But I also understand that you can't keep everything. Like in order for me to have the happiness of owning a Lange, I've had to deal with the sadness of no longer owning the Rolex Explorer.
"In life, there's always trade-offs. As you're moving upmarket I think you have to be prepared to part with watches. It's very rare, unless you're like a Kevin O'Leary that you can just go out and buy whatever you want."
Follow Zach's watch adventures at @zach.blass