10 of the best British watch brands
Borna Bošnjak
The go-to word for instant credibility these days is 'Swiss made', and while Japanese, German and even Chinese brands have made strides to topple the neutral state's dominance, it is thanks to the once flourishing British watchmaking industry that us watch lovers have a hobby to obsess over today. From Mudge's 1755 lever escapement and Arnold's chronometric pursuit to Harwood's automatic winding and Daniels' co-axial escapement, some of the most notable innovations in watchmaking are courtesy of the Brits. It would hurt not mentioning the likes of John Harrison, Thomas Earnshaw and Derek Pratt, too, all hugely influential in horo-history. Honouring them, and the recent resurgence of the British watchmaking industry, we look at the best watch manufacturers and horological artisans the British Isles have to offer.
an0rdain
We begin in the north with enamel artists anOrdain. Founded by Edinburgh-based architect Lewis Heath, the brand prides itself on its fumé enamel technique that was the result of a fortunate mistake while making a regular vitreous enamel dial. The most impressive thing is that all the dials are produced in their Glasgow workshop, from custom die stamping to pad printing. Though some components are Swiss-made, like the hands and movements, both are modified to anOrdain's needs by their own watchmakers, the same experts that assemble and regulate the finished products. The movements often need a change of wheels to accommodate the height of the enamel dial, while the hands are shipped to Scotland as raw blanks, only to be treated further in-house.
Bremont
Despite being a relatively new brand, Bremont has made commendable strides in addressing the alarming lack of British movement production, and in their desperation to produce an in-house movement, proved just how challenging that can be. Now settled in at their new headquarters at The Wing, coincidentally the largest watchmaking joint in the UK, their investments seem to be dead-set on reviving luxury British watchmaking for the masses, rather than just having it reserved for the few lucky wrists outfitted by true artisans. Acquiring the rights to produce a modification of THE Plus' modular calibre, Bremont has now began to integrate a "Made in England" movement into more and more of their watches, testing it to the same, extreme, levels as their Martin-Baker line, which involves watches being shot out of jet fighter cockpits via the MB ejector seat. With Black Bay creator Davide Cerrato on board, the future is bright.
Charles Frodsham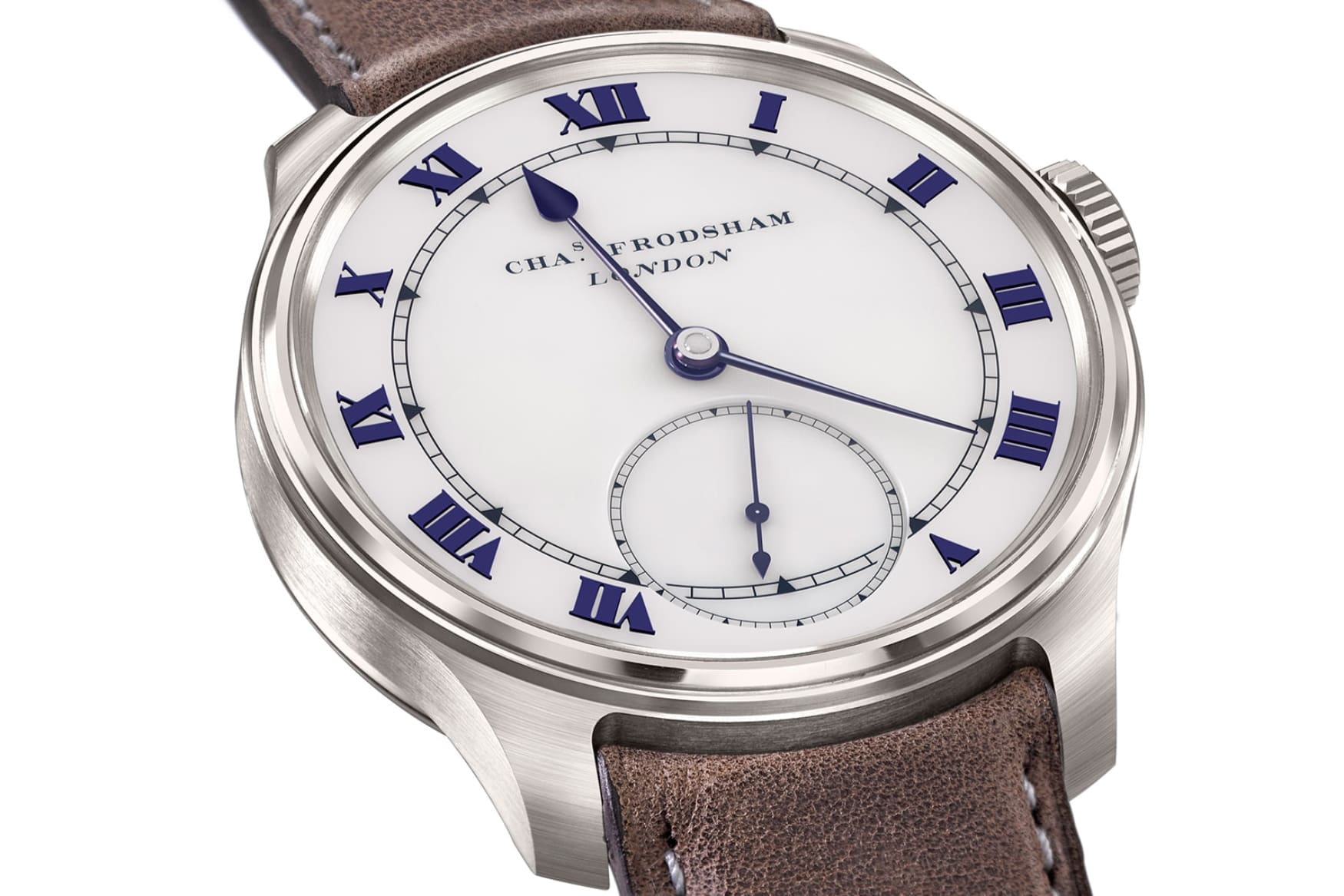 If you're a purveyor of the finest crafts watchmaking has to offer, you're likely to have heard of Roger Smith, Philippe Dufour and Rexhep Rexhepi. How about Charles Frodsham? Admittedly, it isn't a name synonymous with wristwatches, but rather those of the pocket variety, with its inception going back all the way to 1834. It has continuously operated since being founded, albeit under different ownership, mostly focusing on restoration work in its most recent history, including the completion of Derek Pratt's incredible H4 marine chronometer. This changed with the introduction of the Double Impulse Chronometer in 2018, using a natural escapement conceived by Breguet and perfected by Daniels and Pratt.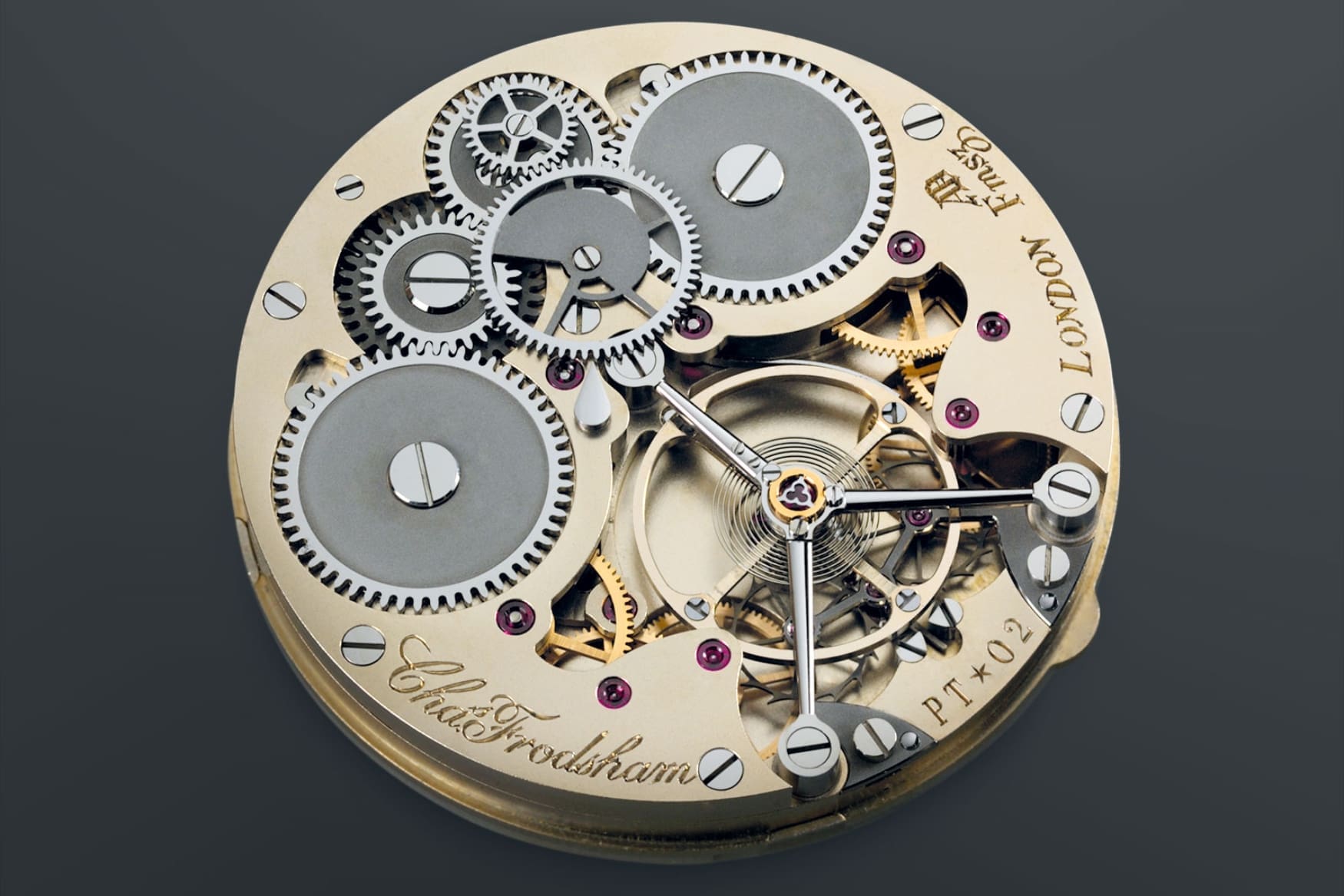 All but a few components are made in the brand's London atelier, and though not decorated in the flashy manner of striping and perlage we've become accustomed to, the Frodsham's finishing is absolutely top-notch. No wonder it's the only watch on the list with two pictures dedicated to it.
Christopher Ward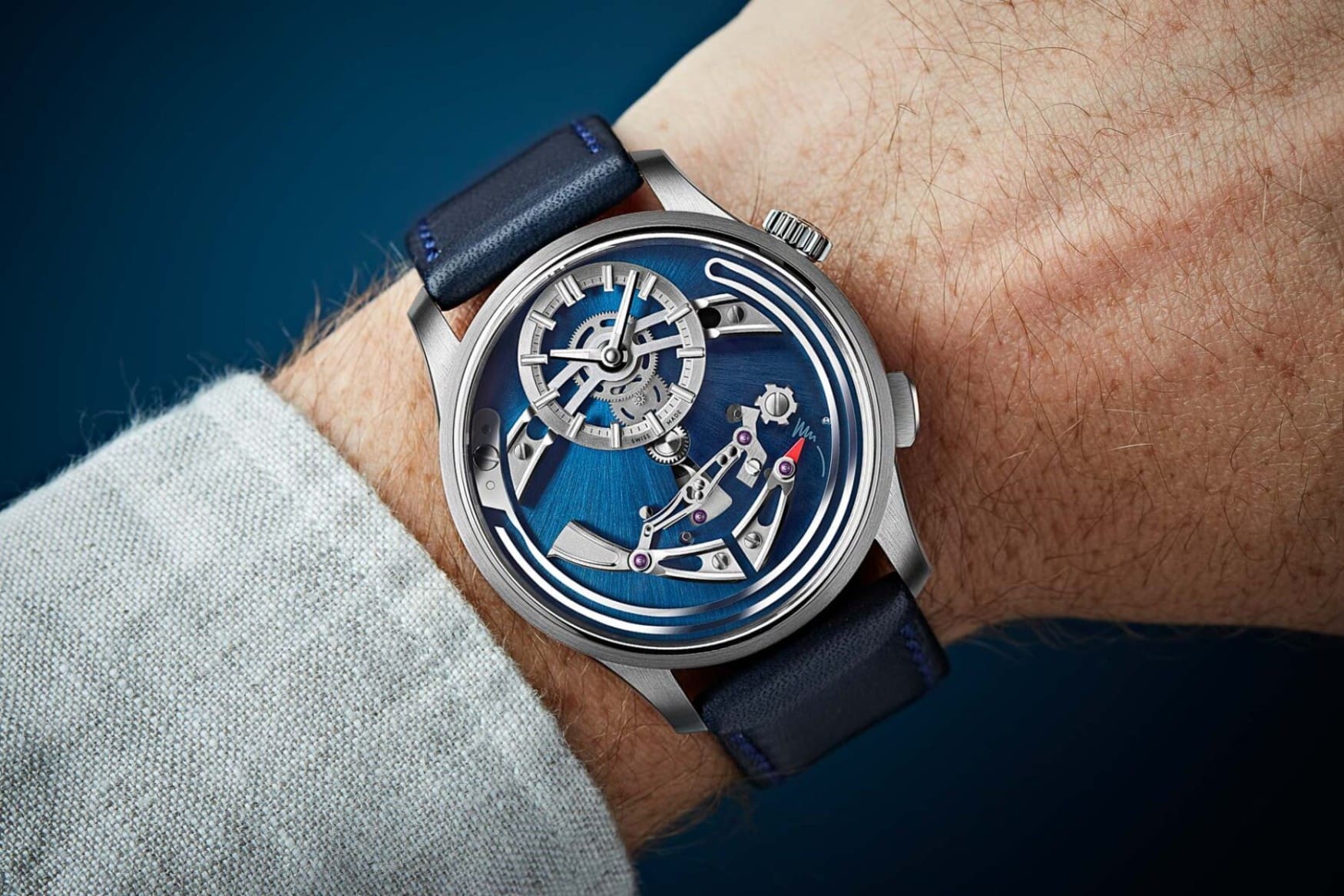 To those that are already familiar with Christopher Ward, I hear you. The Bel Canto isn't really an example of the brand's usual aesthetic, but if we're letting Christopher Ward put their best foot forward, this is about as good as it gets. Not only are they a shining example of making complications affordable, but the very idea of a microbrand began with Christopher Ward back in 2004. They were the very first online-only watch brand priced as entry-level luxury, selling directly to their consumers, in a move unheard of at the time. While they may be responsible for the popularisation of the now-overused "cutting out the middleman", their impact on the British watchmaking industry and one as a whole is remarkable, especially since integrating with manufacturing partner Synergies Horlogères in 2014.
Fears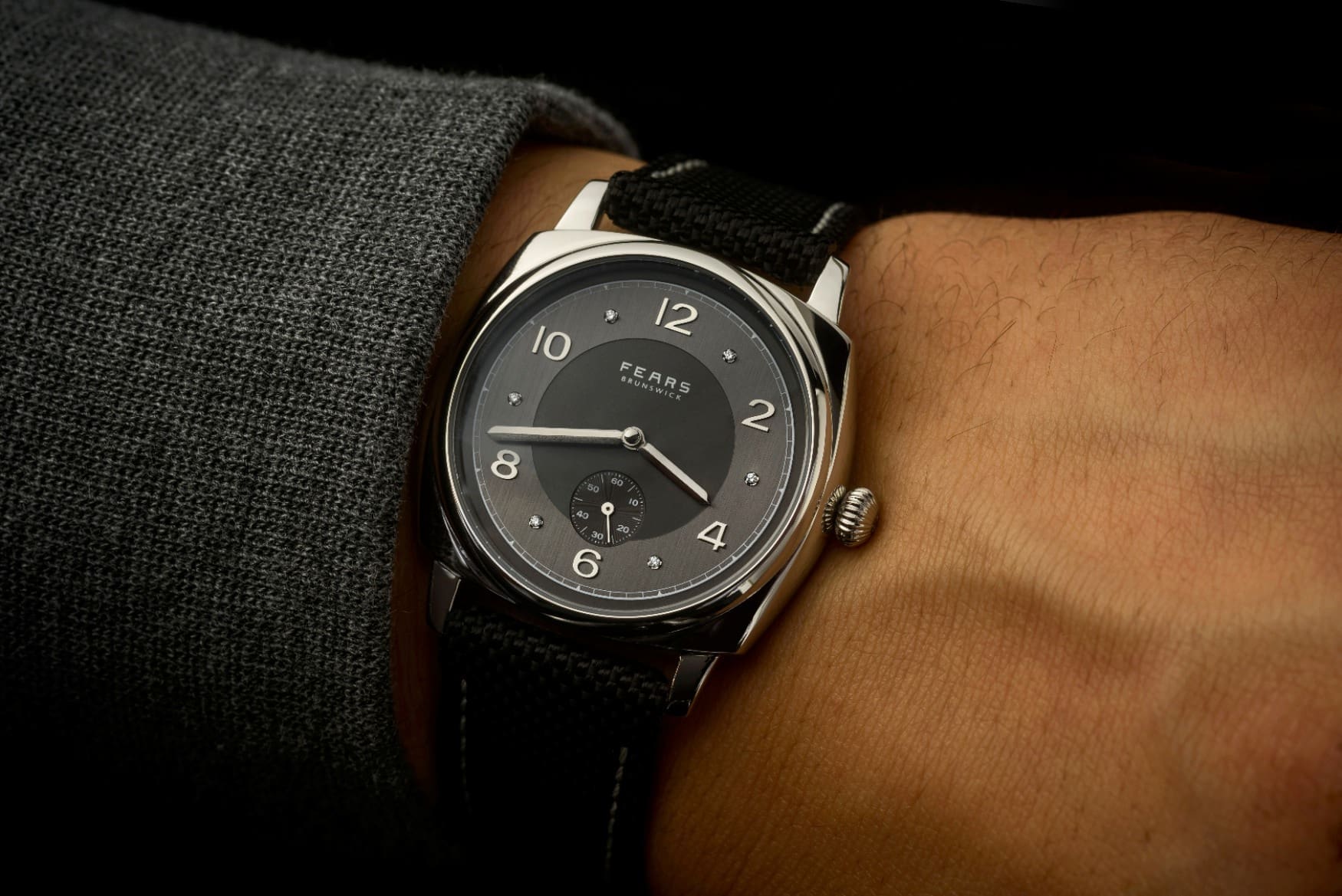 Fears' tale is one that began midway through the 1840s, ended in 1976, and began again four decades later in 2016, all the while staying a family business thanks to managing director Nicholas Bowman-Scargill, once a Rolex watchmaking apprentice. All Fears watches are assembled in Bristol, the brand's headquarters, with British, Swiss and German components, with most of the collection based around the Brunswick cushion shape. Though mostly hovering in the same, relatively affordable, price range of a Black Bay 58, Fears also offers high-end models like the luxuriously hefty Brunswick Pt or the hand-finished Garrick collaboration with its huge balance wheel.
Garrick
And what a coincidence indeed that Garrick is the next watchmaker on our list. Headed by David Brailsford and Simon Michlmayr, the brand has dedicated to producing as many of their watch components as possible in their Norfolk workshop. 2016 saw the release of Garrick's very own Calibre UT-G01 made in collaboration with Andreas Strehler, and served as a base for three further movements, the most recent of which featured in their Fears collaboration. Taking inspiration from classical pocket watches, even the most basic models like the S4 pictured above include a multitude of hand-decorated bits, including a very handsomely decorated Unitas calibre with a frosted three-quarter plate, polished countersinks and an intricately engraved crown wheel and barrel plate.
Robert Loomes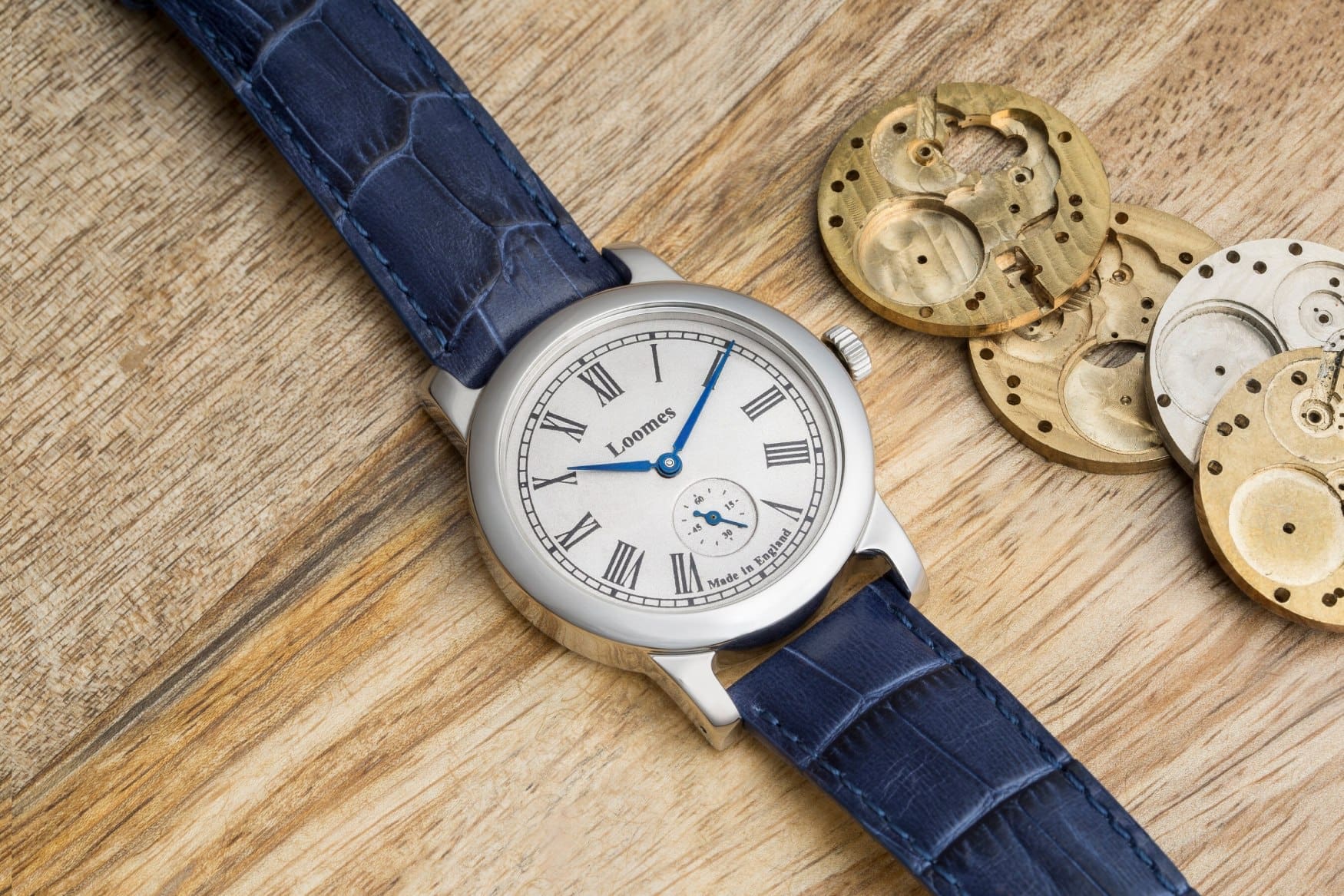 Being the chairman of the British Horological Institute must mean you've done something right when it comes to watches, my point proven by Robert Loomes' Stamford workshop. Having made a name for himself in restoration work, the maker's pursuit of making watches using only British parts has lead to making everything in-house, from enamel dials to hand-crafting movement wheels on an ancient machine. For a long time, Loomes used new-old-stock Smiths movements from the 1950s, a product of another great, now defunct, watchmaking operation in Britain. In 2016, however, Loomes made a great leap forward, introducing their very own movement. Albeit certainly inspired by the vintage Smiths calibres Loomes has worked with extensively, this new movement was produced in the brand's workshop, or "within an hour's drive from Stamford for convenience", according to Loomes. This includes the jewels for the bearings, hairsprings and pallets – all components whose production is largely outsourced to industry giants.
Roger W Smith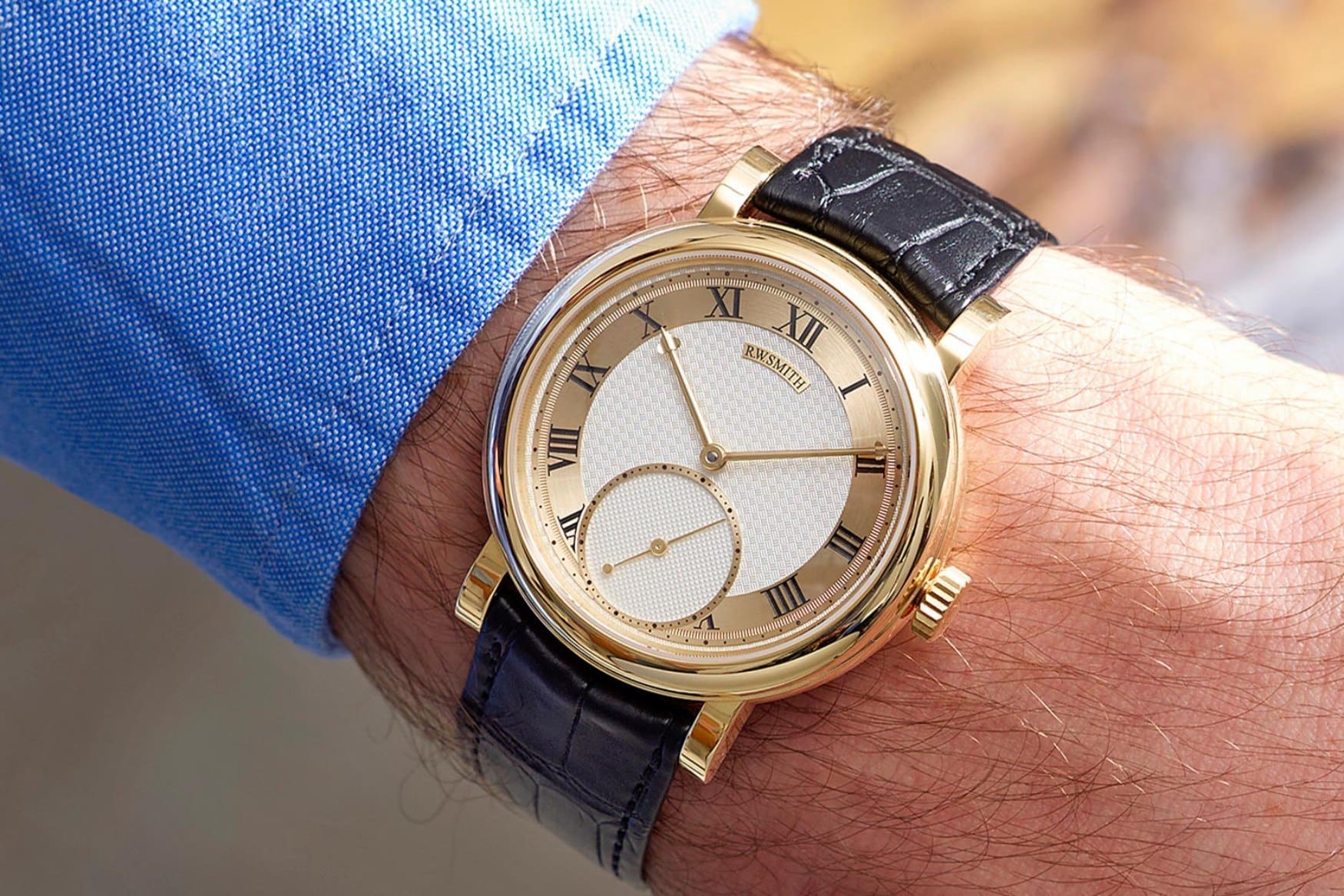 You're likely to have seen this coming, and what more is there to say than, of course, Roger Smith would make the list. A lonely disciple of the revered George Daniels, Smith's creations continue the legacy of arguably the greatest modern watchmaker, with the required contemporary twist that has made his watches his own. For reference, the watch that gained him his apprenticeship with Dr Daniels sold at auction for US$4.9 million just days ago, while his collaborative work with Daniels' Anniversary series is the stuff of legends.
Struthers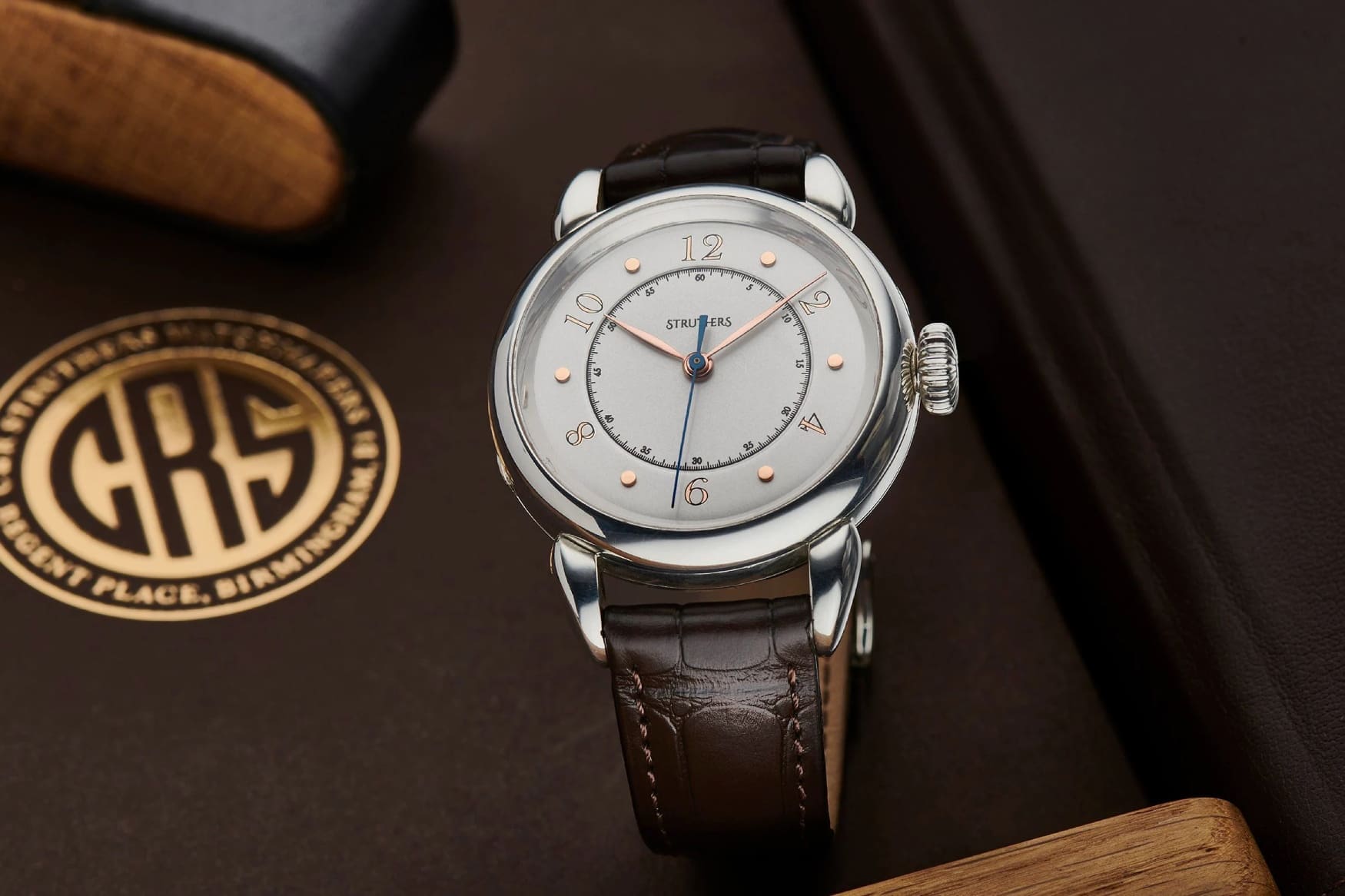 Among the younger brands on this list, Struthers began as a restoration operation by the classmates-turned-soulmates Rebecca and Craig Struthers. With backgrounds in jewellery and design, the Struthers' watchmaking project really took off after their platinum pendant sporting a teeny-tiny Universal Genève movement won a Design Innovation Award in 2013. The very first series, named Project 248, was launched as a subscription, the Struthers taking five years to deliver this remake of an ancient English lever escapement that was inspired by a late 19th-century English pocket watch and its slow 2.25Hz beat rate.
Studio Underd0g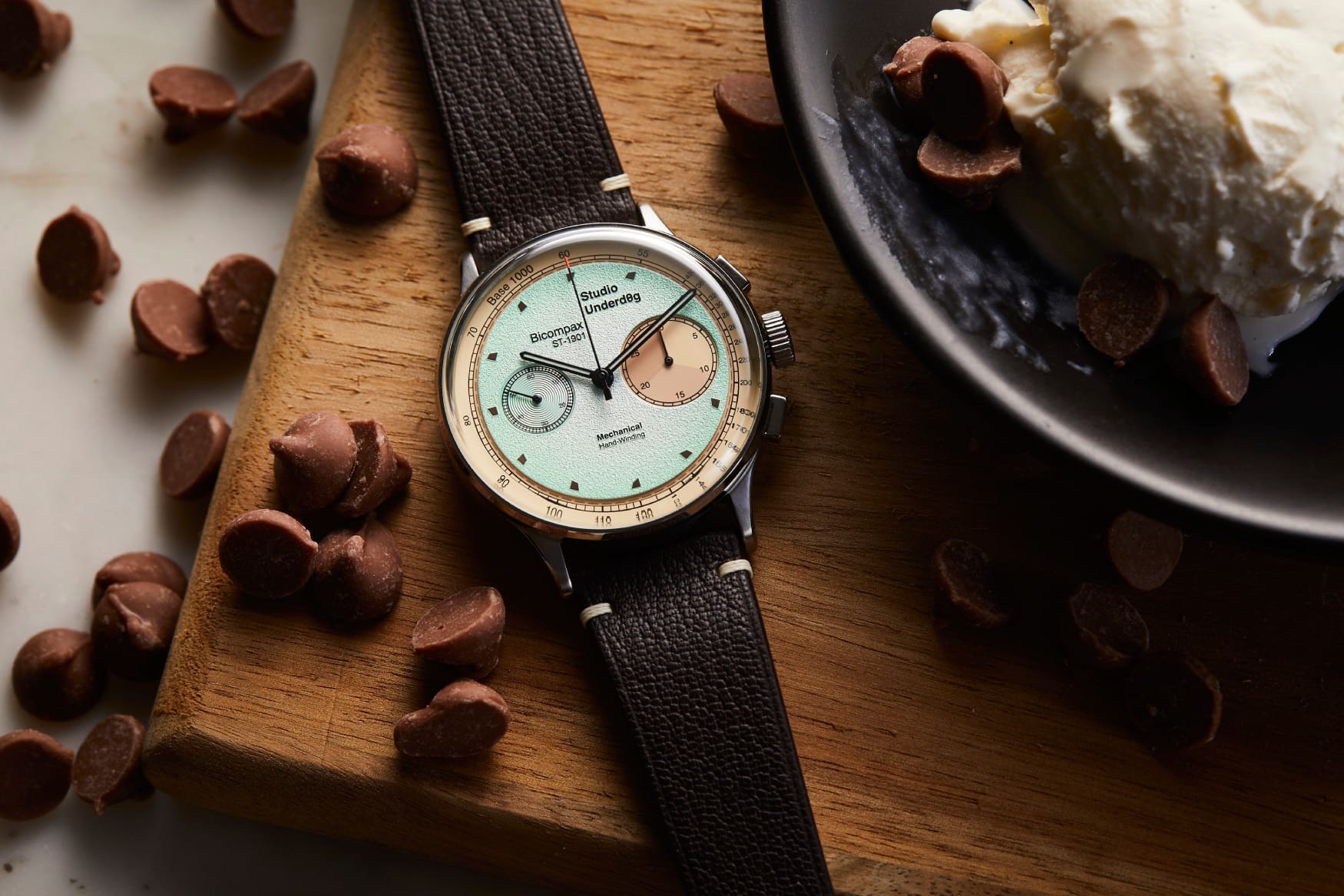 We end on a decidedly quirky note – Studio Underd0g. There isn't much more we can say about this brand than what we already have, but their approach to watchmaking is unique in the fact that it doesn't take itself seriously at all. We loved them so much, in fact, we decided to offer their watches in the Time+Tide Shop.