The 10 best mechanical watches under $1,000
Borna Bošnjak
For many watch lovers, the pursuit of getting as much value for money as possible is one of the most exciting parts of the watch purchasing process – sometimes even more than clicking "order now". For those of you looking for inspiration, or simply dreading the search, we've collated our picks for the best mechanical watches for under A$1,000. From dress to dive and field to chronograph, the list of 10 is also diverse – there should be something here for you no matter the type of watch you're after.
1. Steeldive 6105 Turtle Automatic – A$160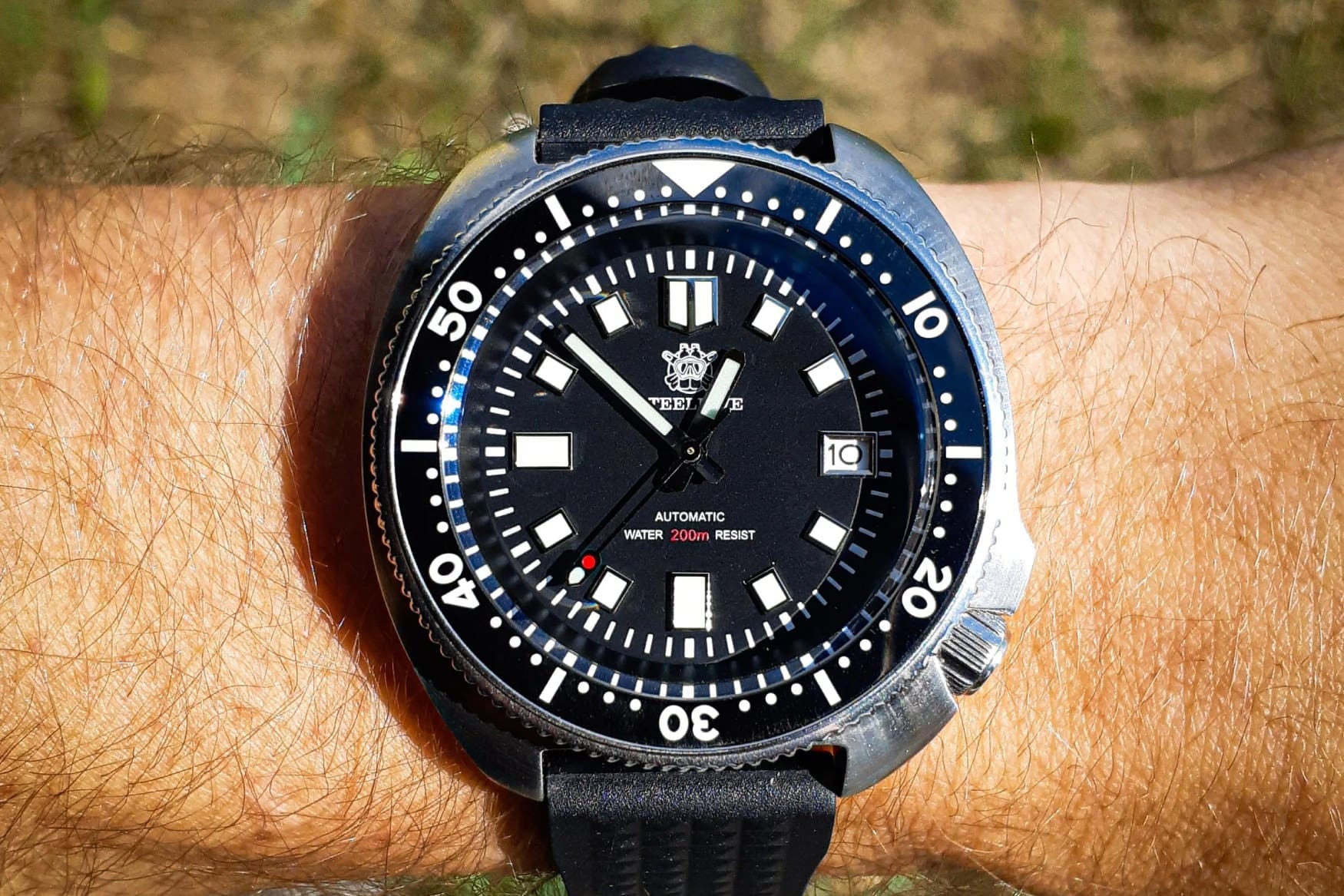 We begin with an unlikely entrant on this list, though once you hear the specs of this thing, I'd be surprised if you don't go out and get one. Seiko NH35 movement, lumed ceramic bezel insert, sapphire crystal with anti-reflective coating, screw-down caseback and crown ensuring 200 metres of water resistance in a 43.8mm x 46.8mm steel case that's proven to wear well on many wrists. It's available in green, black or blue, and you can even opt for a sterile black dial, should you not be a fan of the Steeldive logo. All of this for the same price as the tasting menu at Gimlet? Don't mind if I do. You can check it out at the Steeldive website, or scour AliExpress for an even better deal.
2. Seagull 1963 38mm – A$280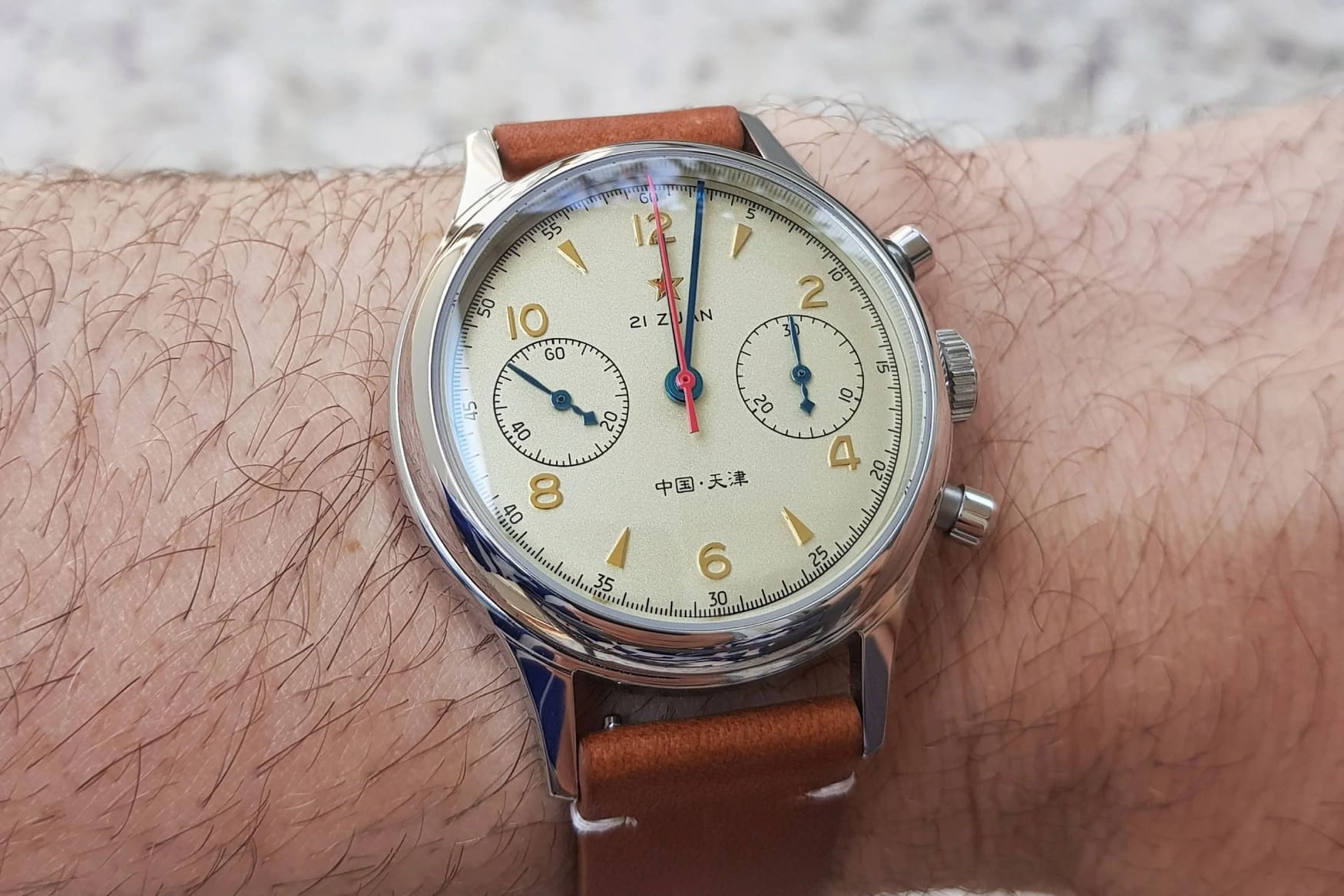 Up next is another budget champion, though certainly a better-known one. The Seagull 1963 chrono has a storied history, originally developed for military use in the '60s. The ST1901 calibre that powers it is a Chinese-made version of a Venus 175, courtesy of the Swiss selling their machinery and designs to China, and is the most affordable and widespread budget mechanical chronograph out there – with a column wheel, blue(d) screws and swan neck regulator option. It's available in multiple sizes, too, though my recommendation is the original 38mm. For the best deals, AliExpress is your friend once again, though I'd advise doing your research to make sure you're getting the piece that you want, and you may just discover the Seagull's interesting backstory.
3. Orient Bambino 5S – starting from US$220
If you spend any times on watch forums, the question "What should I get for my first watch?" and answer "Orient Bambino" come up often enough that some boards probably issue instant bans. It's for good reason, however, as the Bambino is just about the best-value dress watch out there. You've got the brand name, in-house movement with hacking, hand-winding, and 40 hours of power reserve, but above all, that pretty domed dial and compact dimensions of 36.4mm x 42mm. One thing to note is that you'll have to stock up on some new straps, as this Bambino has an unusual 17mm lug width, though its original strap is already decent.
4. Orient Mako II – A$325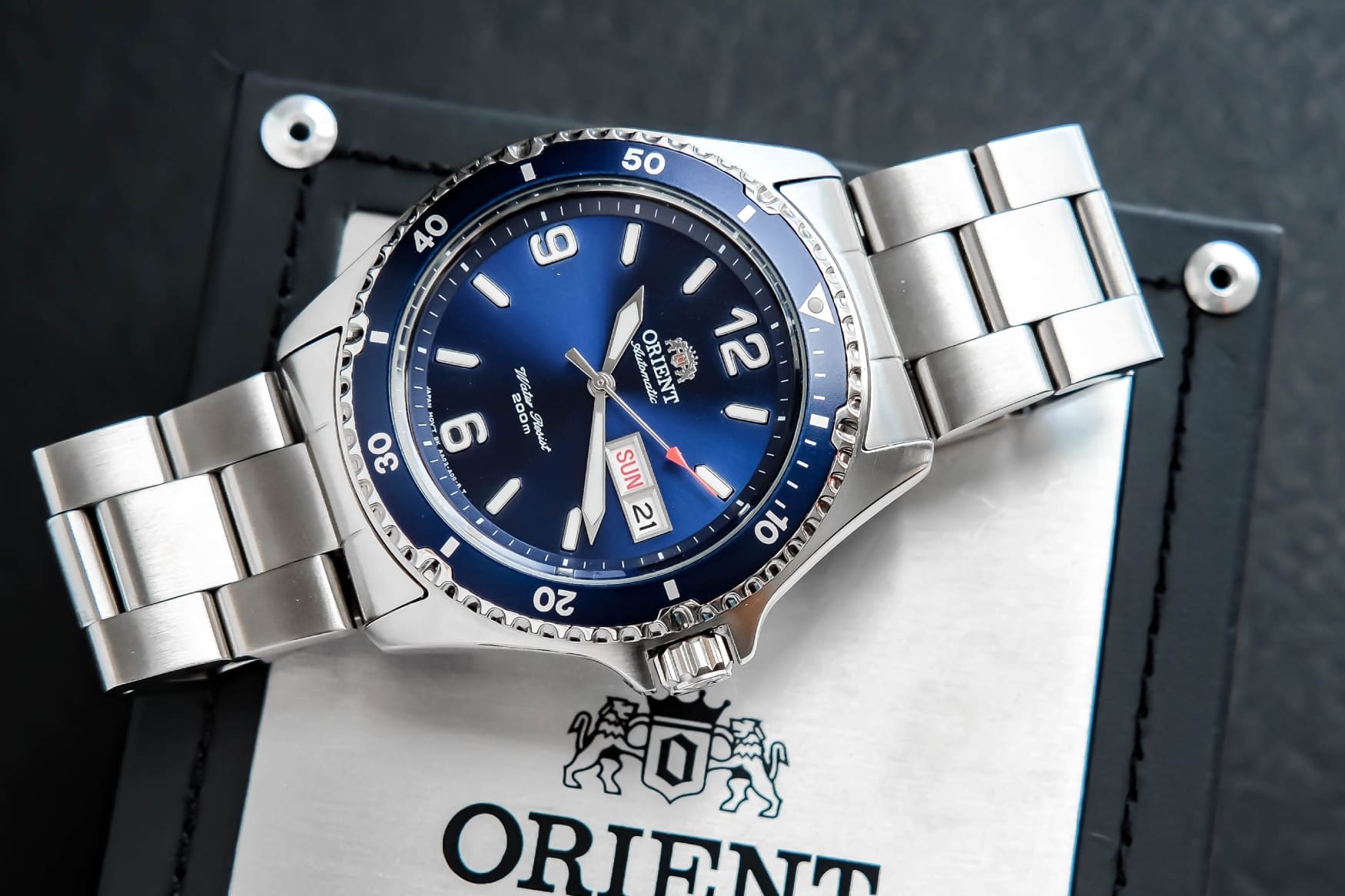 From a dressy Orient to one that's not dressy at all – the Mako II is one of the best-value dive watches around. The Mako always had the crown of the best entry-level diver in sight, and this latest iteration, complete with its long-awaited movement upgrade, may have just claimed it. Its a tad larger than your average diver at 41.5mm x 47mm, though the compact lug width keeps dimensions in check. You will have to contend with hollow end-links and a pressed clasp, but considering that you can pick one of these up on sale for less than A$250, I find it difficult to complain about too much.
5. Baltic HMS002 – €360
A fair jump up in price lands us on the Baltic HMS002. One half of a duo launched on Kickstarter back in 2017, the HMS002 evokes the sector dials and stepped bezels of the 1940s, with a contemporarily sized 38mm case. The blue hands stand out against the silvery art deco backdrop, protected by a highly domed hesalite crystal that ties the vintage vibes together. It's powered by a Miyota 8315, a welcome upgrade to the 82xx series of Miyota Movements, with an extra 18 hours of power reserve, now totalling 60 hours, and improved finishing.
6. Tissot PRX – starting from A$550
What more can I say about any iteration of the Tissot PRX that hasn't been said already? Whether you opt for quartz or Powermatic 80, 35mm or 40mm, bracelet, rubber or leather, they all deserve the time they've had in the limelight. My pick of the bunch would be the 35mm in PVD yellow gold, the 40mm with full lume dial and the 40mm Powermatic 80 in icy blue. You can check out the individual reviews of all of these pieces here, or head to the Time+Tide Shop to find the full PRX collection.
7. Seiko 5KX GMT – A$875
It would not be a list of best affordable pieces without a Seiko. Even though the days of a $600 Alpinist at retail are long gone, the brand still has plenty of value-oriented firepower in their catalogue. Coming up on a year since their release, the memorably named Seiko 5 Sports SKX Spots Style was significant not just because a big brand offered an affordable GMT, but also because Seiko would sell the movement to others – keep an eye out for a lot of new microbrand GMTs any time now. With a refined version of the classic SKX dial and the loveably janky Jubilee-style bracelet, the 5KX GMT is a serious contender for the best affordable sports watch.
8. Hamilton Khaki Field Mechanical 38mm – A$900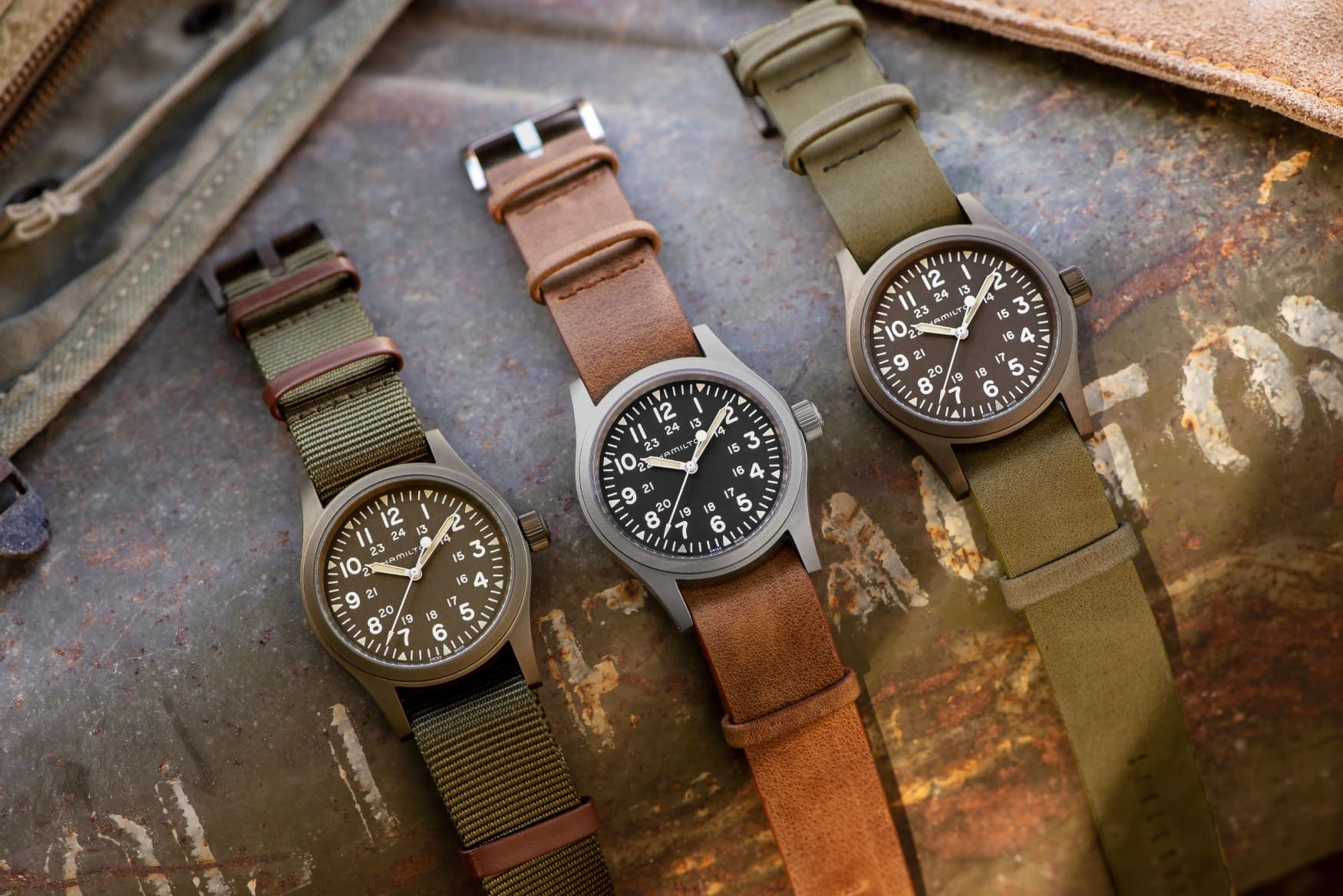 I recently had a conversation with a fellow collector that put into perspective just how significant the impact of the Hamilton Khaki Field has been. They said: "Whichever field watch review you read, it's always 'compared to the Khaki Field' or 'similarly to the Khaki Field'", portraying just how much this watch captured enthusiasts' hearts. Available in a multitude of colour and strap options, my preference is the manually wound Khaki that I selected here, but you can't go wrong with any of the military inspired designs from the Khaki Field collection, whether it be the Mechanical, or Automatic, or King, or Titanium, or Officer, or Murph… You get the gist.
9. Seiko King Turtle SRPE03 – A$999 (A$650)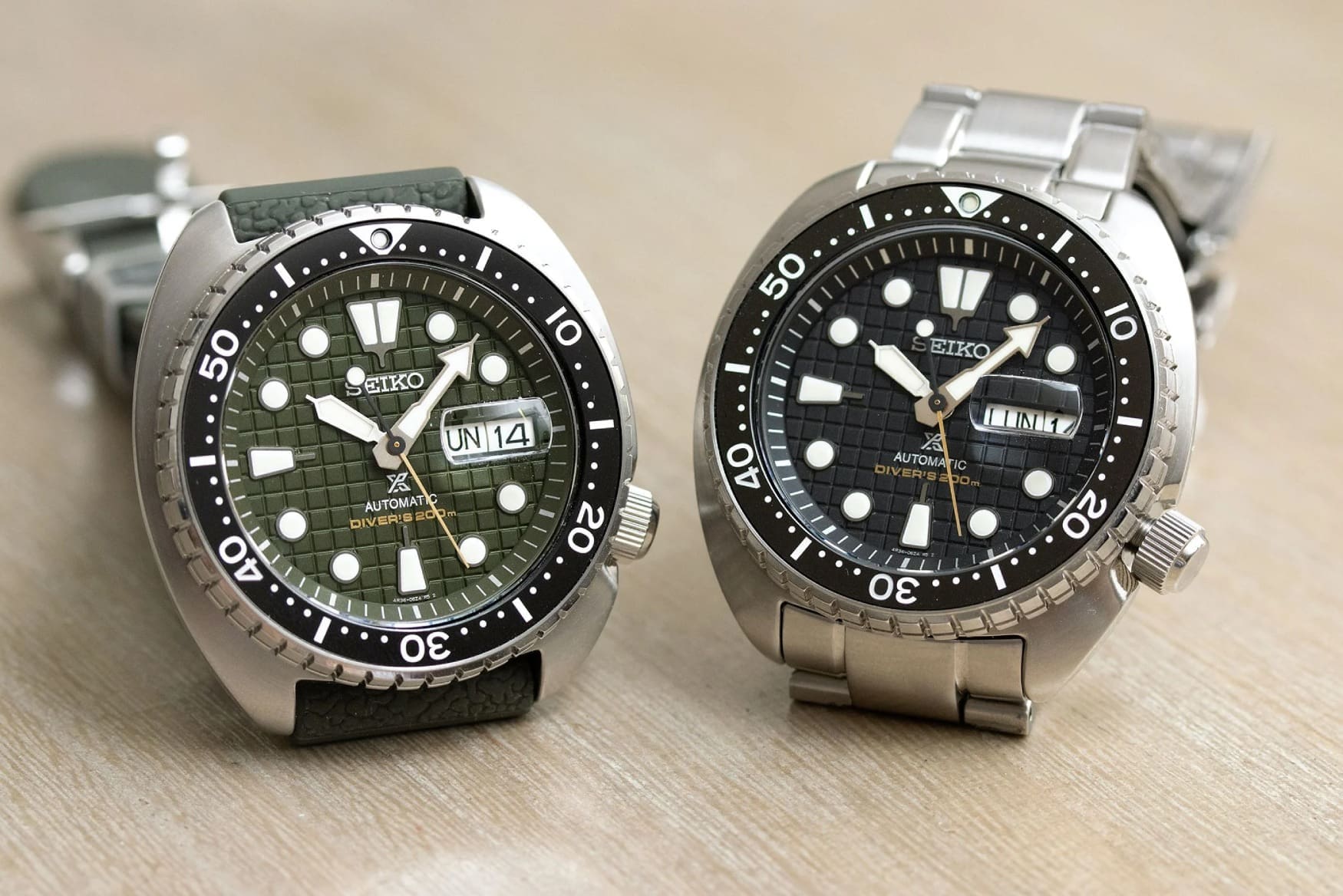 The second Seiko spot on this list could've gone to many pieces, but my feeling is that the King Turtle represents the best value of them all. Shaped like a classic Turtle and still powered by the 4R36 (21,600 vph, 40h power reserve), the SRPE03 and SRPE05 are upgraded with ceramic bezel inserts and improved bezel action, better lume, and sapphire crystal, finally ending the tumultuous love story of Seiko and Hardlex in their entry-level divers. The watches are also ISO-certified, allowing them to carry the DIVER'S 200m designation on the new waffle-patterned dials. Retailing just under A$1,000, you can be sure of finding a good deal if you look hard enough.
10. Studio Underd0g chronograph – £500
Ending on a bright note, it's the undying quirkiness of Studio Underd0g's ST1901-equipped chronograph. The hardest part about picking up one of these is which colourway to pick. Somehow, the bright pink and green Watermel0n seems like the safest option here. The 38.5mm diameter and slender 10.8mm case height make for a versatile wearer, while an wildly domed sapphire crystal extends the overall thickness to 13.6mm. You also get to look at the Seagull movement inside, courtesy of the flat sapphire crystal caseback. When people talk about watchmakers having fun, this is what it should look like.