Until we get more Oysterflex, these are our preferred Rolex rubber strap options on the market
Thor Svaboe
Like Romeo and Juliet, the Rolex Submariner and the Oysterflex bracelet were meant to be together. The iconic diver's watch and (probably) the world's best rubber strap are the beautiful couple never allowed to marry due to draconian family rules. So what are the DIY alternatives to speed up this matrimony? After all, despite what Zach says here, surely it's not heretical to put a Rolex Submariner or a GMT-Master on rubber?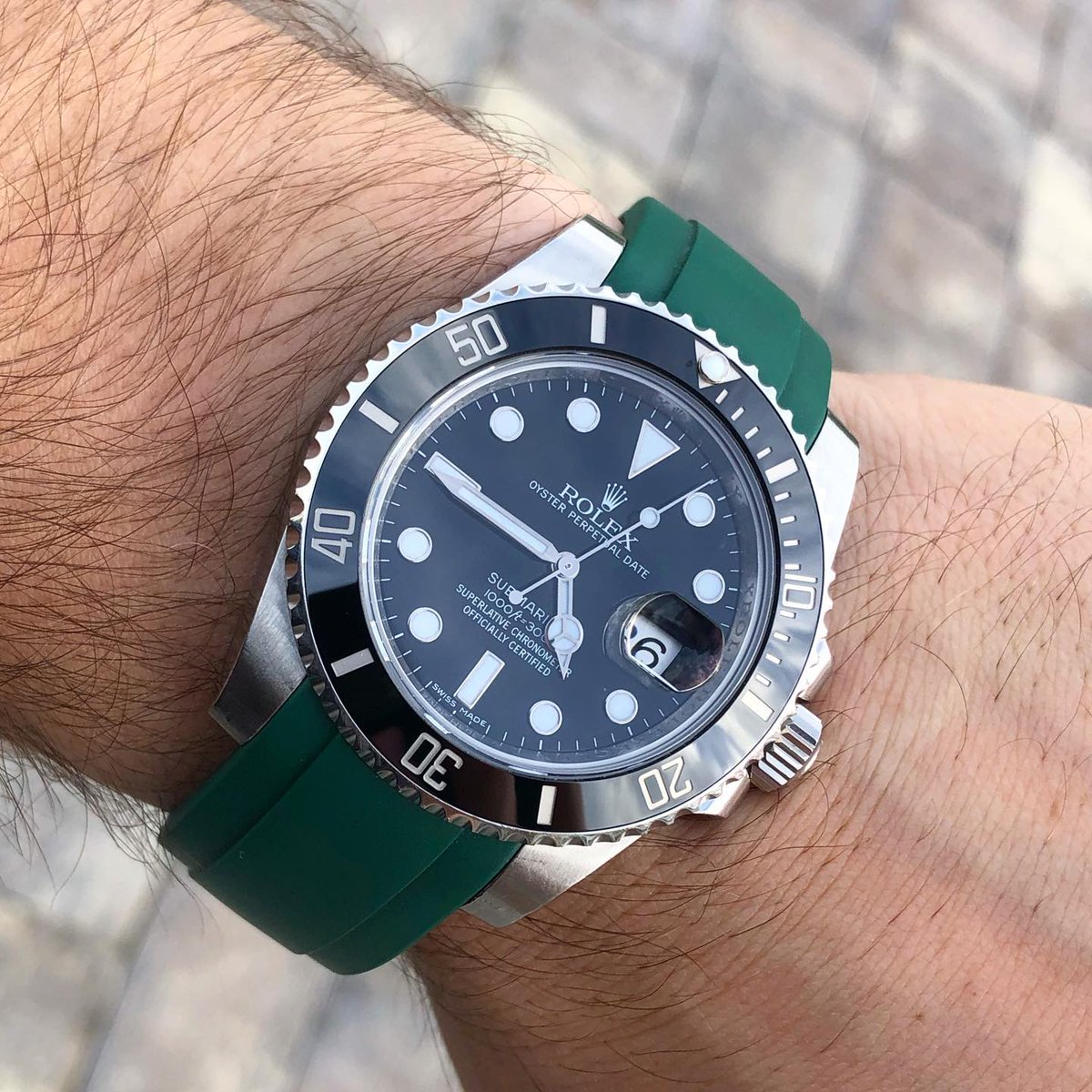 I idly canvassed opinions on this notion on the Facebook group Drinking Coffee and Talking Watches. The prevailing feedback was that the Rolex Submariner is ultimately a rugged tool watch and can look quite dashing on a rubber strap.
But one comment in particular made perfect sense with someone remarking that putting your Rolex on a rubber strap "will make you slightly less of a mugger's target". Bingo! Aside from basic comfort and practicality, it's exactly this stealth-wealth characteristic that explains the appeal of rubber. Right now, for example, I'm writing this story on holiday where I packed G-Shocks, a Seiko and a microbrand piece (one watch for two weeks? ha-ha), due to this very sentiment. In an unfamiliar environment, I prefer my watches to fly under the radar.  So if you are looking for a rubber strap for your Rolex what are the best alternatives? We polled the readers on Drinking Coffee and Talking Watches to find out.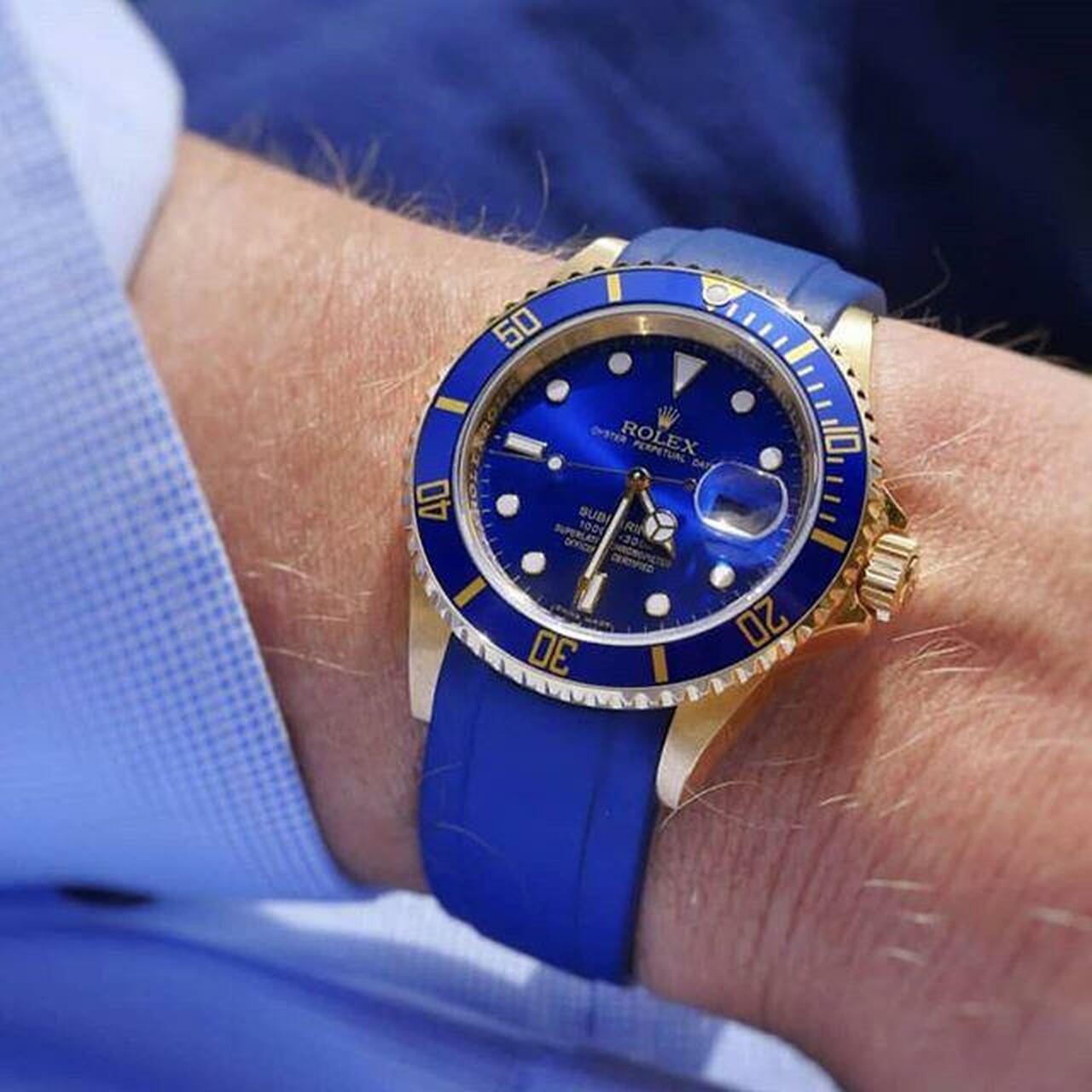 Rubber B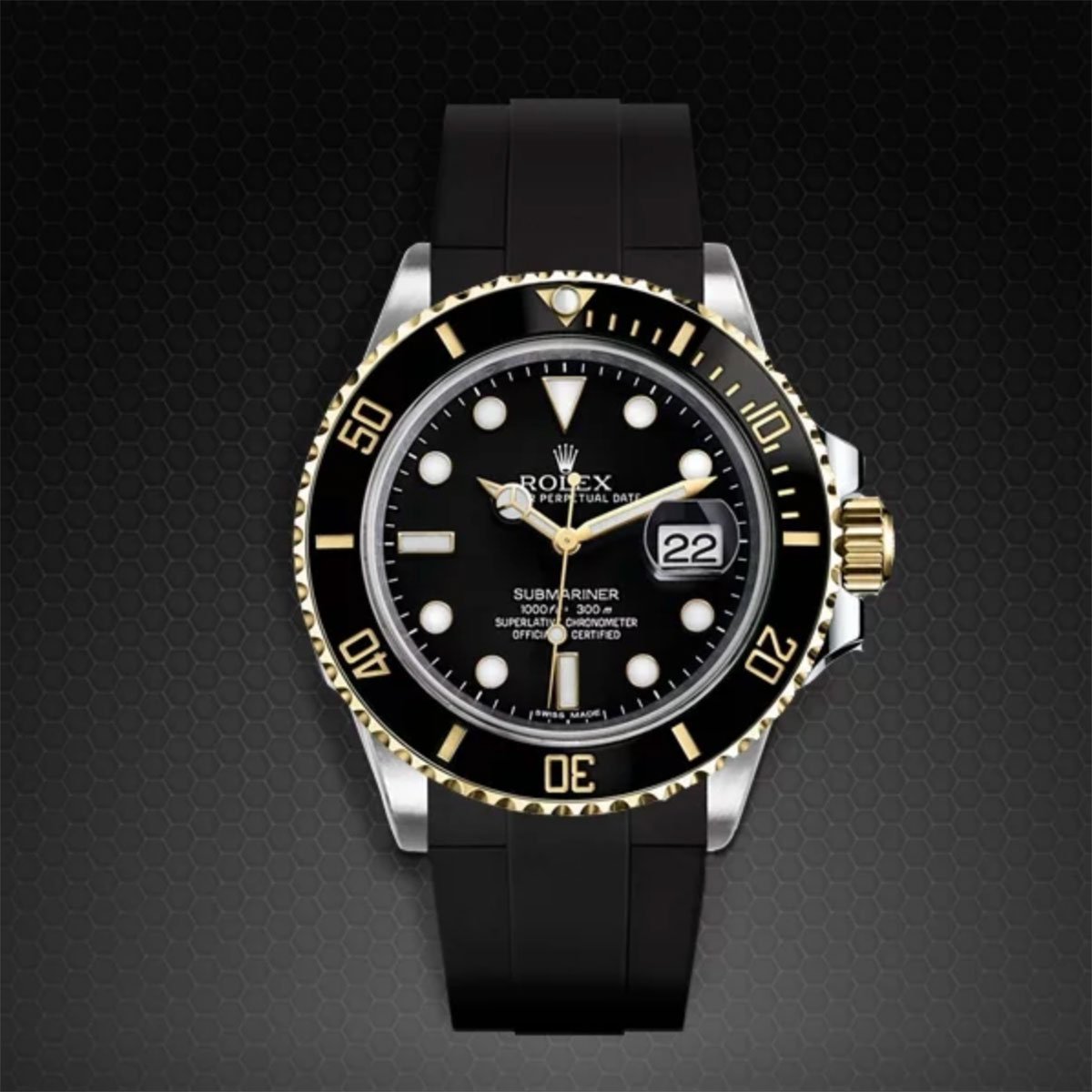 In my quick and by no means comprehensive poll of 30 people, Rubber B walked away with no less than 68% of the votes. Way before the Oysterflex bracelet debuted in 2015, Rubber B had emerged in 2010 to provide after-market rubber alternatives for Rolex. As a rubber strap this is pretty much the Bentley in a world of lesser machines. It's hand-finished in Switzerland using their tried and tested vulcanized rubber and feels like the absolute business on your wrist. I'll let you make up your own conclusions about whether Rolex's metal-infused Oysterflex was inspired by this Swiss upstart, though the raised centre profile design is similar.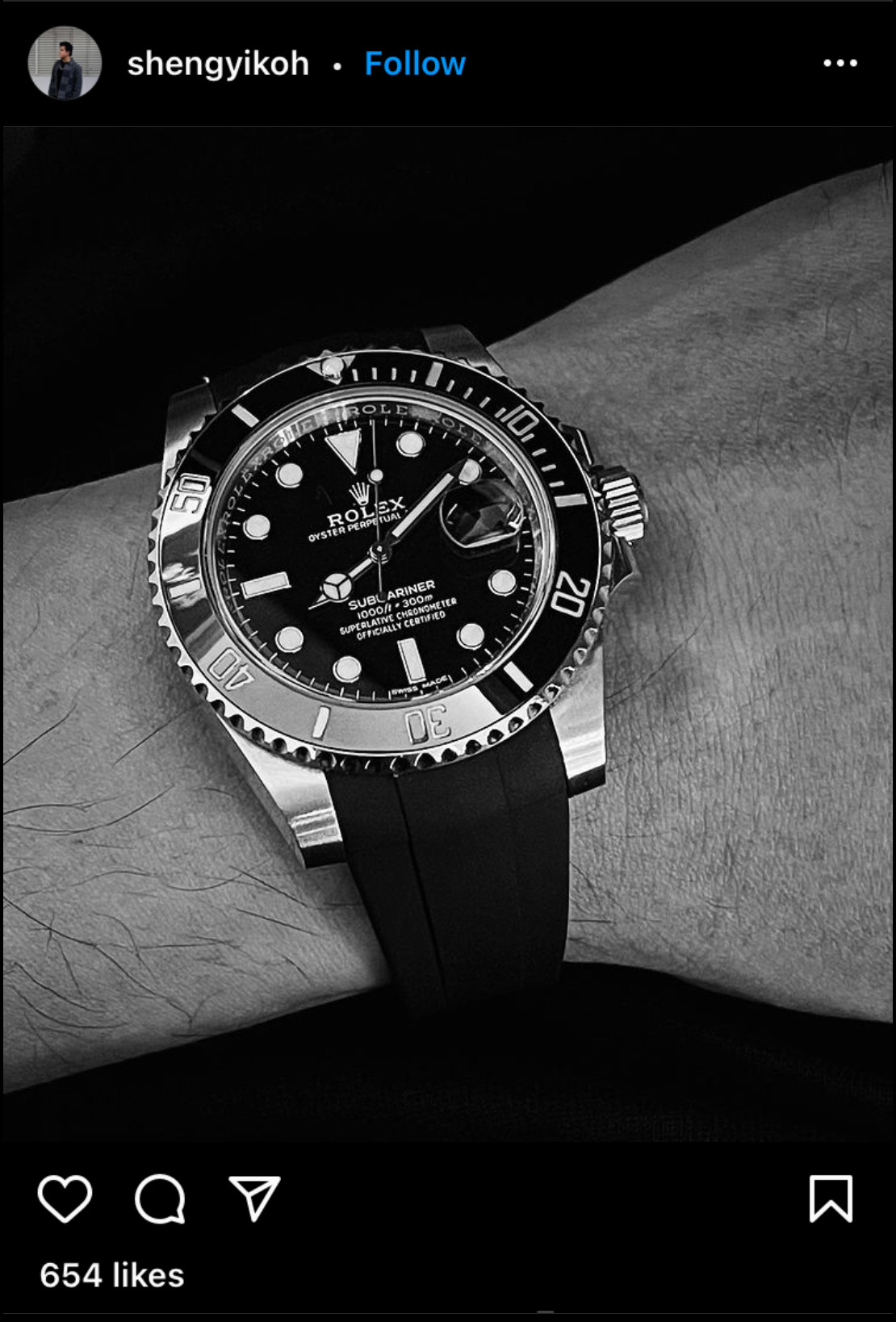 There are no fancy winglets on the back, it's just simple, smooth and very supple rubber, with solid inserts where the springbar fits, and an ergonomic down-turned angle. Vulcanized rubber might not be as soft as silicon but is not a dust magnet either, and gives you a soft yet confident wrist-embrace. Plus, unlike some silicon mixes, it's extremely durable, and hypo-allergenic. Each springbar shaft is model specific for a fit and tolerance level that certainly befits a Rolex. Case-hugging and millimeter precise between those classic lugs, this stealth wealth for your Submariner will set you back $240 from Rubber B, and yes, they cater for the entire Rolex range. Choose between options in black, white, blue or green.
Everest Bands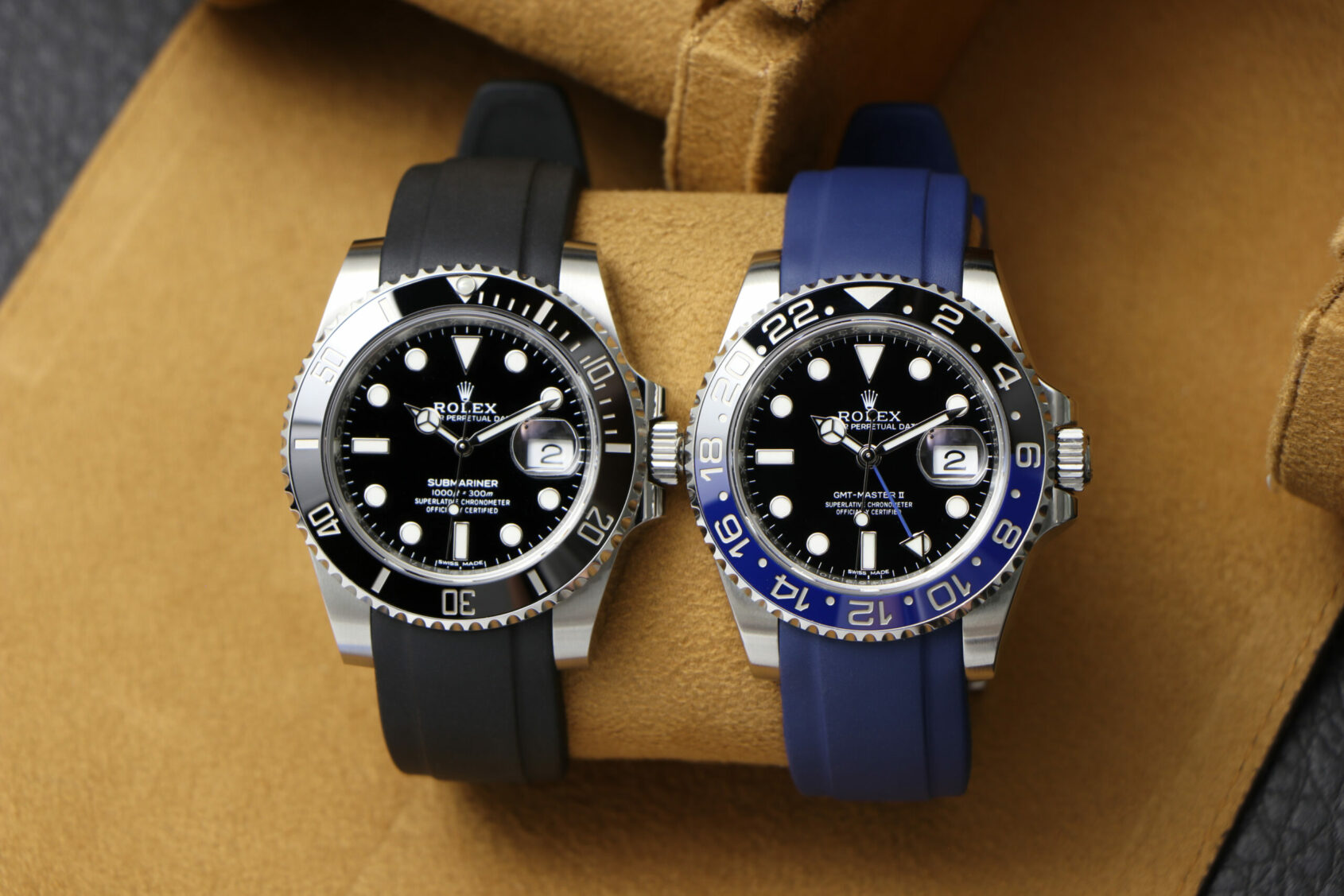 With a good 22% of the votes, Everest is a solid number 2 option and produces some proper smooth rubber options for your Rolex. The plain-coloured version is deceptively similar looking to Rubber B's rubber watch band and comes at a similar price.
There's a similar raised centre section and the skin contact might even be slightly airier due to a recessed centre section running the length of the strap. As Rubber B's offerings, the Everest option is also vulcanized and produced in Switzerland, and starting from A$390. Reassuringly expensive as they say. This price is also based on Everest's own pin-buckle option, use your Rolex clasp or bribe your AD to sell you one should you fall in love.
Zulu Diver tropic from Watchgecko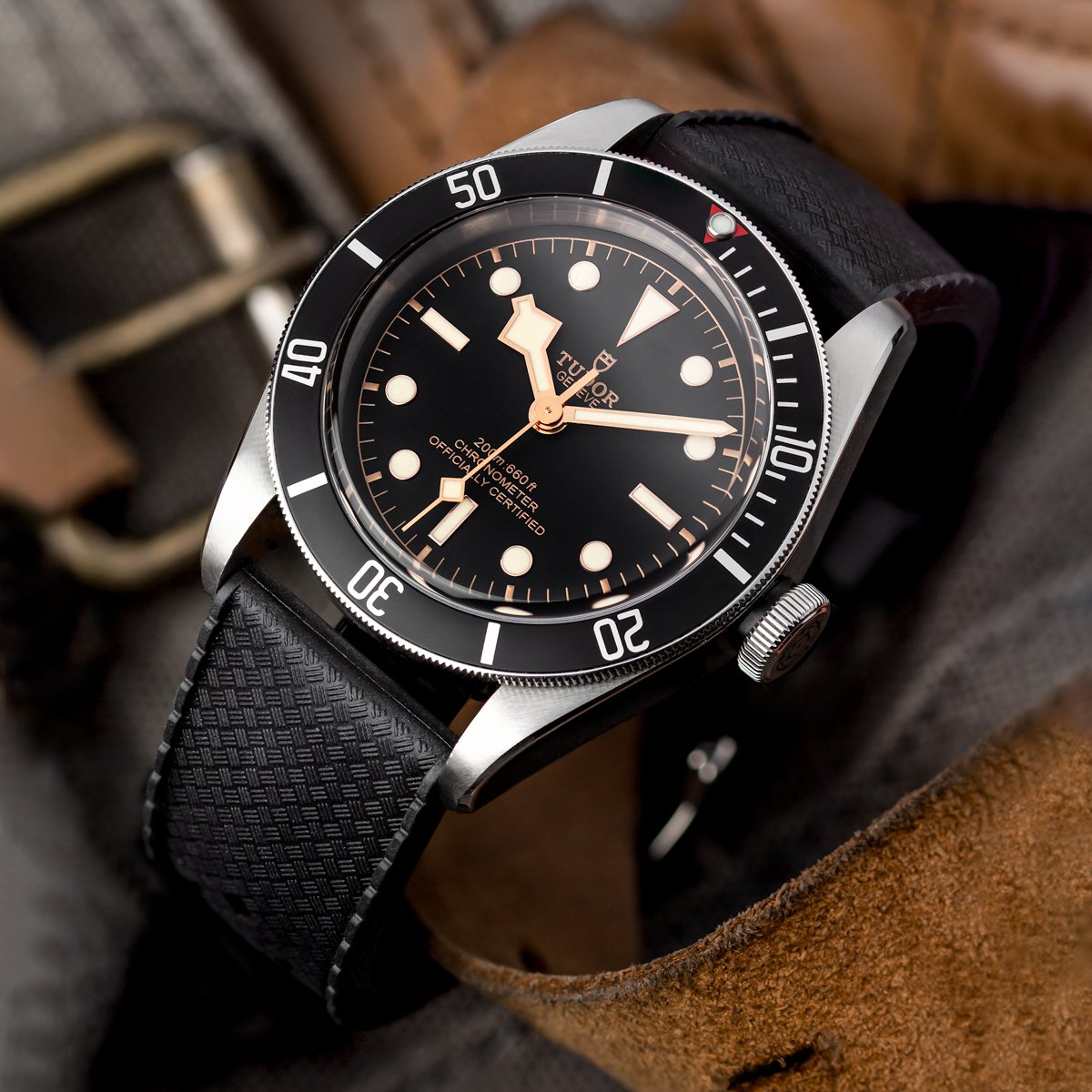 Well, OK, I did put Watchgecko here, but this could easily be Strapsco, Watchobsessions or any other normal purveyor of watch straps. Take Watchgecko as an example and you'll find a plethora of quality rubber straps to try on, even if only for the concept  (purists roll your eyes now please) of giving your Oyster bracelet a rest. This padded, thick and soft tropical rubber feels superb on, and while the curved accuracy of the two first options are worth the $200+ price, this is for those aware of the Submariner's past as a vintage diver's tool and want to celebrate it on a supple and eminently comfortable version of the classic Tropic strap. Go on, at EUR 32 it hardly breaks the bank, and I can personally attest to its smooth wrist presence.
Crafter Blue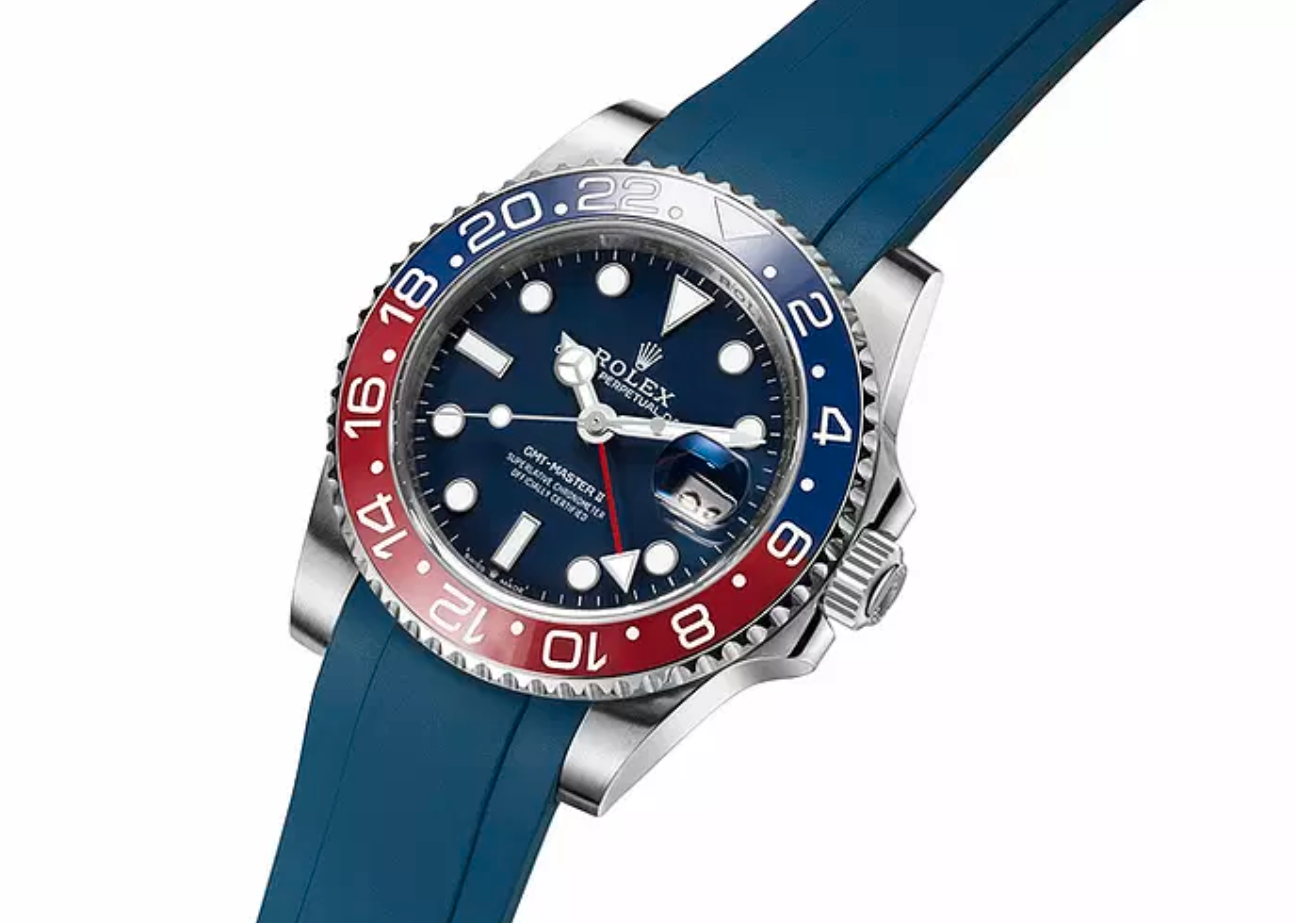 I feel that I have to mention Crafter Blue in this story, as despite not getting any votes, this is is the top brand of model-specific rubber for Seiko's Prospex range of diver's watches.  Now they've branched into Rolex aftermarket rubber. The crossover between the #seikobois that love Crafter Blue for their fitted straps and the Rolex crowd isn't perhaps the most natural fit , unlike the straps (sorry), but the quality is superb. Vulcanized FKM rubber and a mid-range $85 price, makes this a hell of a lot of curved, model specific rubber for the money. Looks-wise it's similar to the winners, the only drawback being the rather fat ends to the strap where it doubles up through the buckle, but the value for money is great, and might be your best bet if you want to go down the model-fitted integrated route. Ask any Seiko SKX, Sumo or Shogun owner and you'll find plenty of positive reviews.