So you can't get a MoonSwatch. Here are 5 alternatives…
Borna Bošnjak
I do have to start this segment by admitting that no other watch out there quite matches what the MoonSwatch can offer. It's a truly unique proposition, and the demand for one does not surprise me whatsoever. But this isn't about the MoonSwatch. Given that the Swatch Group has quietly backtracked on their promise of offering these pieces online and cut the number of boutiques that stock them, we look to worthy alternatives to the MoonSwatch. The brief is simple – make it fun, make it affordable and, best of all, make it available.
Bamford Mayfair Sport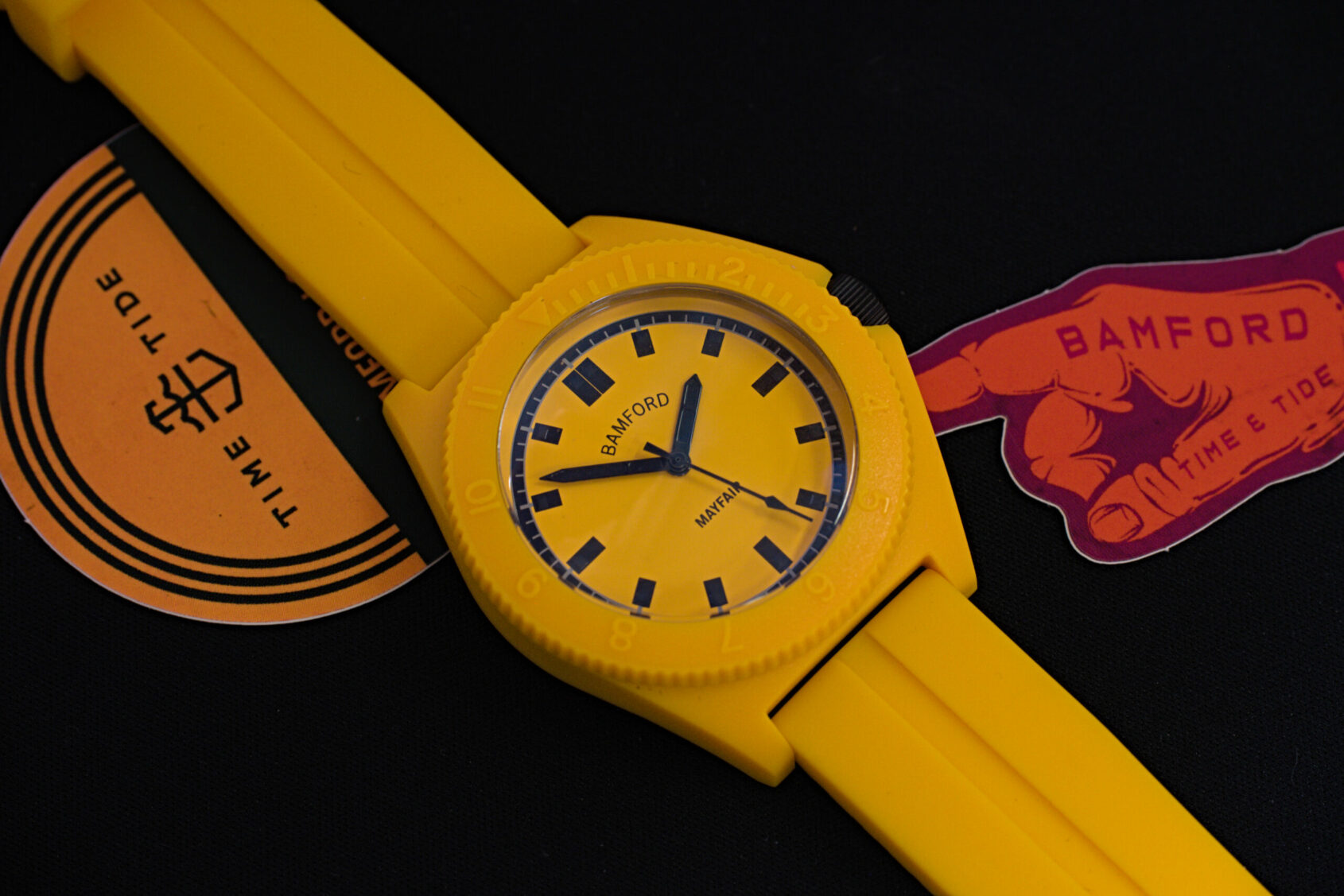 The Bamford Mayfair Sport takes a different approach to the plastic, sporty watch. Building around a steel core, the "high impact polymer case and bezel" are available in a range of colours and dial configurations. The metal core truly makes it feel more solid, rather than other plastic MoonSwatch alternatives. A steel caseback also helps the Mayfair Sport achieve 100 metres of water resistance, with a Miyota quartz movement hiding beneath. One thing that surprised me here is how pleasant the bezel action really is – sure, it's a little rickety due to its plastic construction, but it offers much nicer tactile feedback than expected. Price: $495 AUD, contact [email protected] 
Bulova Lunar Pilot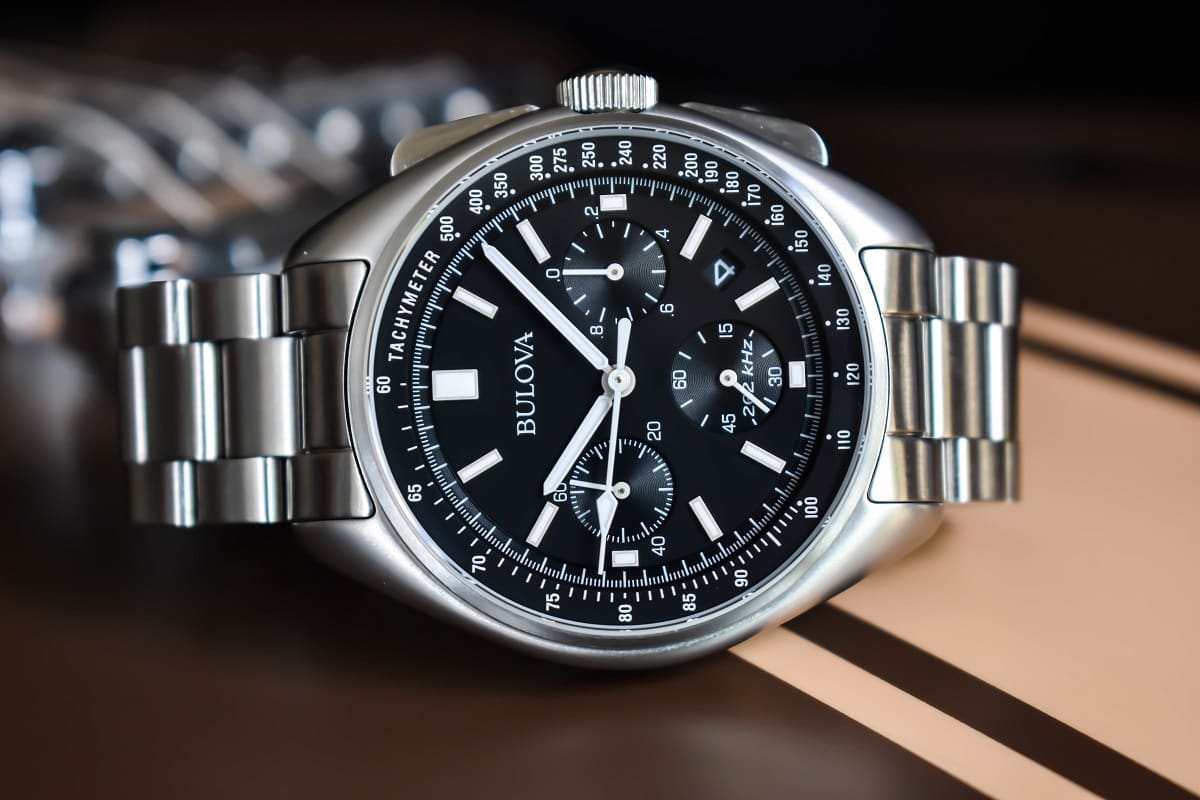 The lesser-known "moon watch", accompanying Dave Scott to the surface of the Moon as part of the Apollo 15 mission, is the Bulova Lunar Pilot. Equipped with a 262 kHz quartz movement and a sapphire crystal, this 45mm chronograph is a little different from its mechanical, prototype predecessor, while retaining the same spirit. It's also fairly affordable, retailing for A$1,100, though it can often be found way below that retail price new.
Citizen Bullhead Chronograph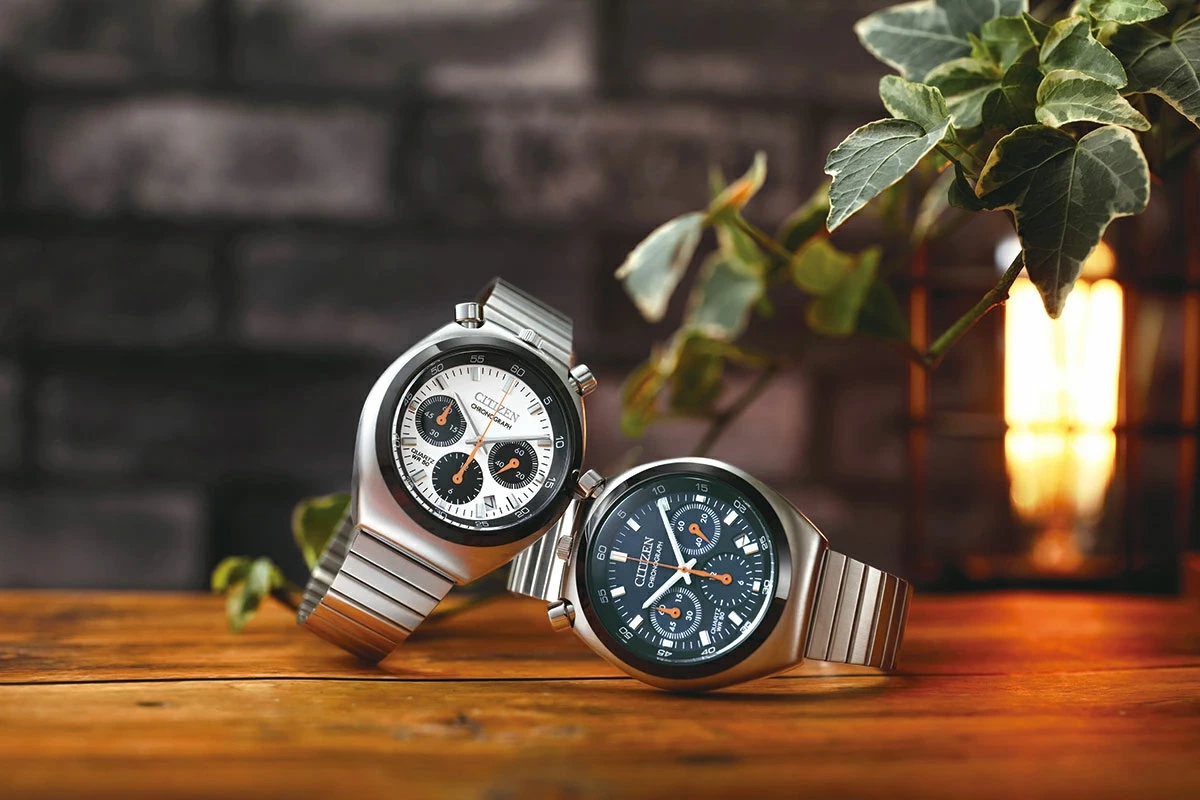 Anachronistically starring in Tarantino's Once Upon a Time in Hollywood, bund-strapped to the wrist of Brad Pitt is the predecessor of the new Citizen Bullhead Chronograph. While the model that Cliff Booth wore came in a (likely plated) gold case, the new Bullheads come in stainless steel, on vintage-styled, hair-nipping bracelets. Sized at 38mm, they're also true to the size of the original, though they now employ a quartz movement, rather than the flyback mechanical chrono calibre 8110. Price: A$399
Pagani Design PD-1701 V3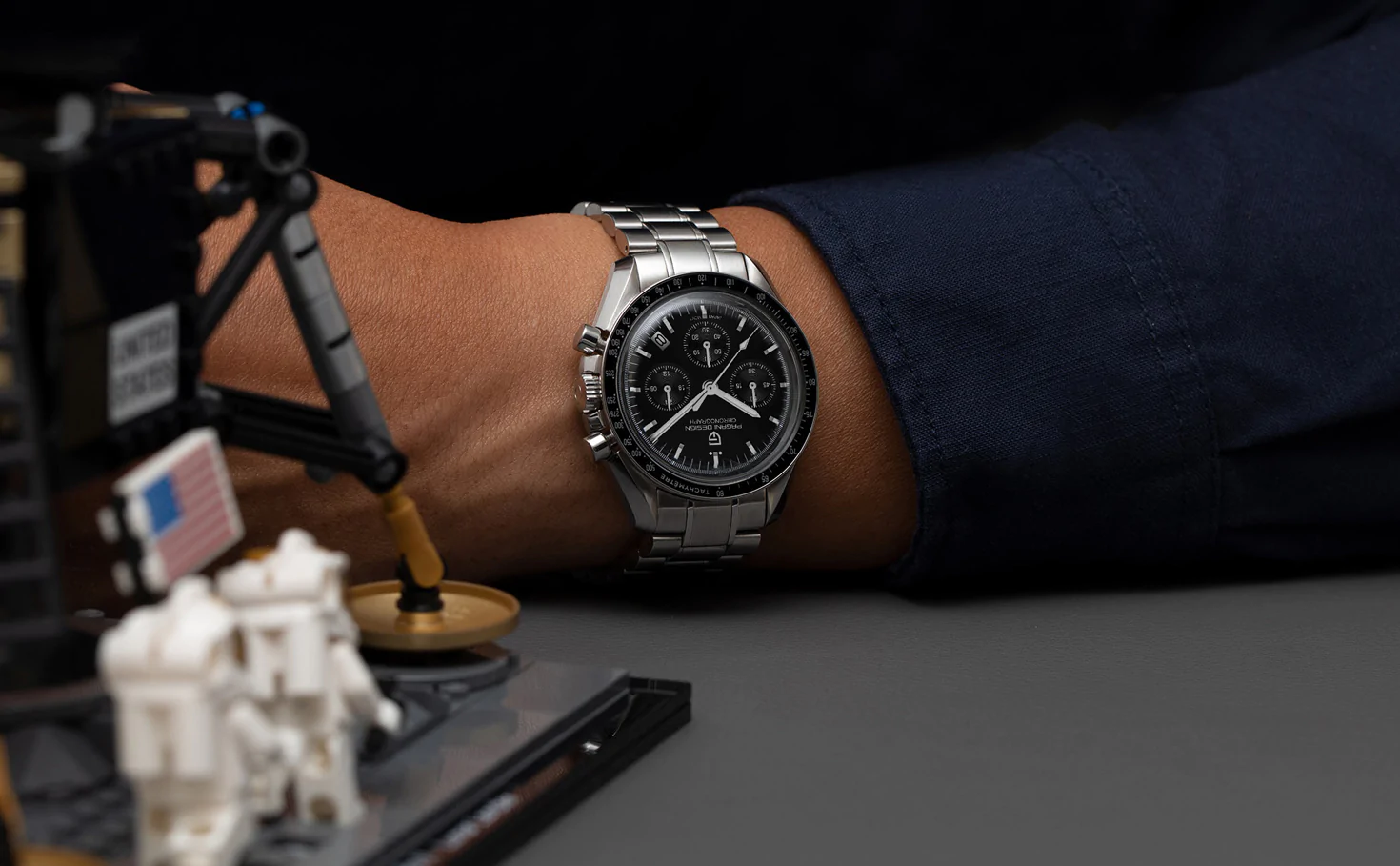 Those who are already familiar with the unique bargain bin that is AliExpress will be familiar with the name Pagani Design. No, it's not related to Horacio and his carbon-fibre magicians from San Cesario sul Panaro, rather being a Guangzhou-based homage specialist. The watch isn't the only homage, with the caseback sporting the Buran Energia, the Soviet's homage to the Space Shuttle. How's this for specs, though – stainless-steel construction, ceramic bezel insert, domed sapphire crystal, double the water resistance of the Speedy and a Seiko VK63 mecaquartz movement with a colour-matched date wheel. All this, for around A$180 (or less, during a sale), is pretty nuts. 'Nuff said – don't knock it till you try it.
Q Timex Chronograph
Should you wish to stick to big box brands only, look no further than the new Q Timex Chronographs that follow the hugely successful launches of the 1979 and M79 automatic, and more recently, the Q GMT. What you get here is an ultra-precise chronograph movement and black tachymeter bezel on a watch starting at A$425. Funnily enough, this makes them more akin to the Swatch x Omega effort than any of the other MoonSwatch alternatives on this list.