TRADING FACES: A Patek Philippe and a panda dial Omega Speedmaster for a Rolex Submariner?
Zach Blass
As a collection grows, at times it means a collector needs to be prepared to trade or sell one of their pieces in order to fund the next. At a certain point, many collectors adopt a 'one in, one out' policy in order to curb spending or keep a collection compact and refined. This is the story of one of the bigger trades I have made in my time as a collector, and how (and why) I was able to get my dream sports watch: a Rolex Submariner ref. 114060.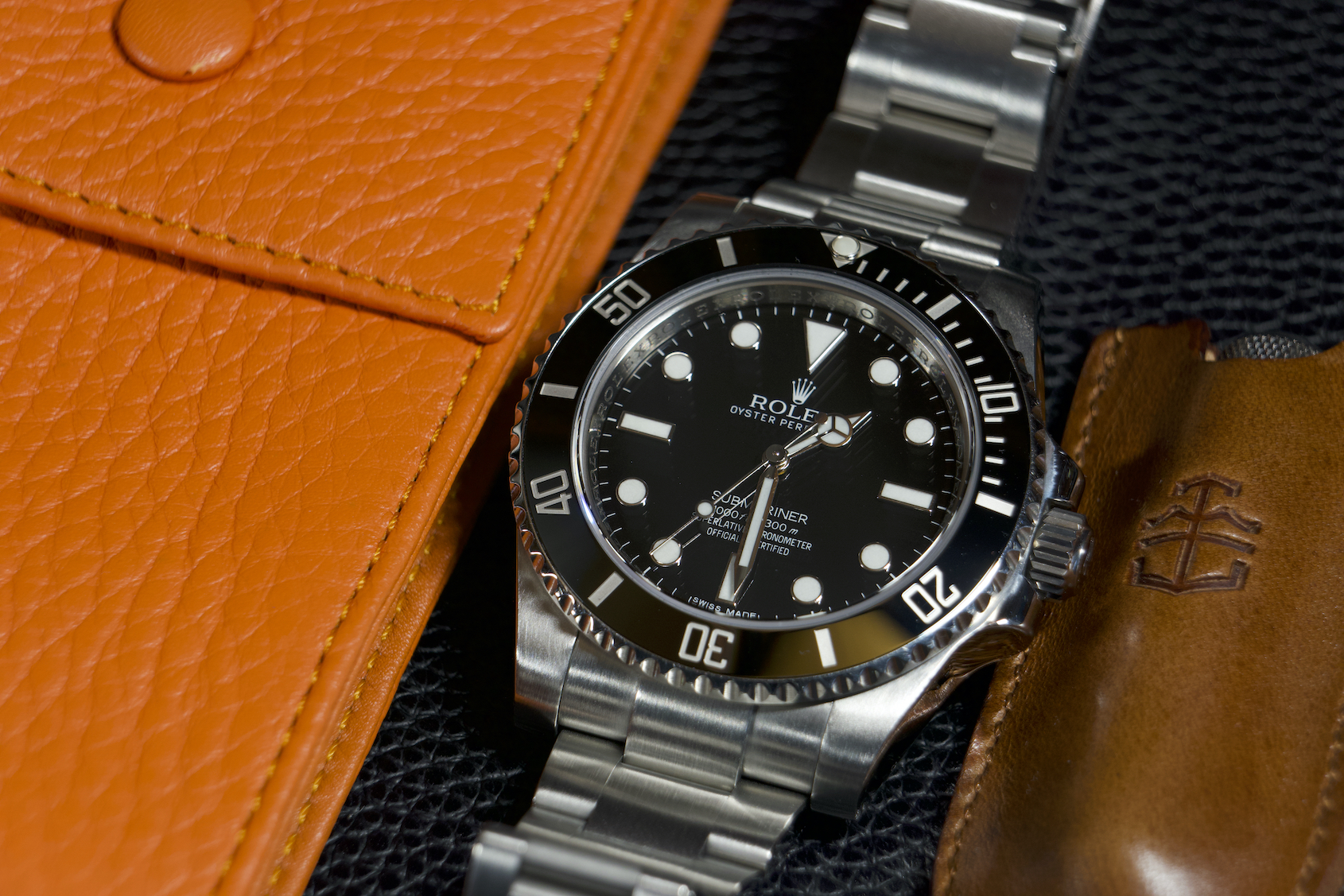 What I traded …
Omega Speedmaster Automatic (ref. 323.30.40.40.04.001)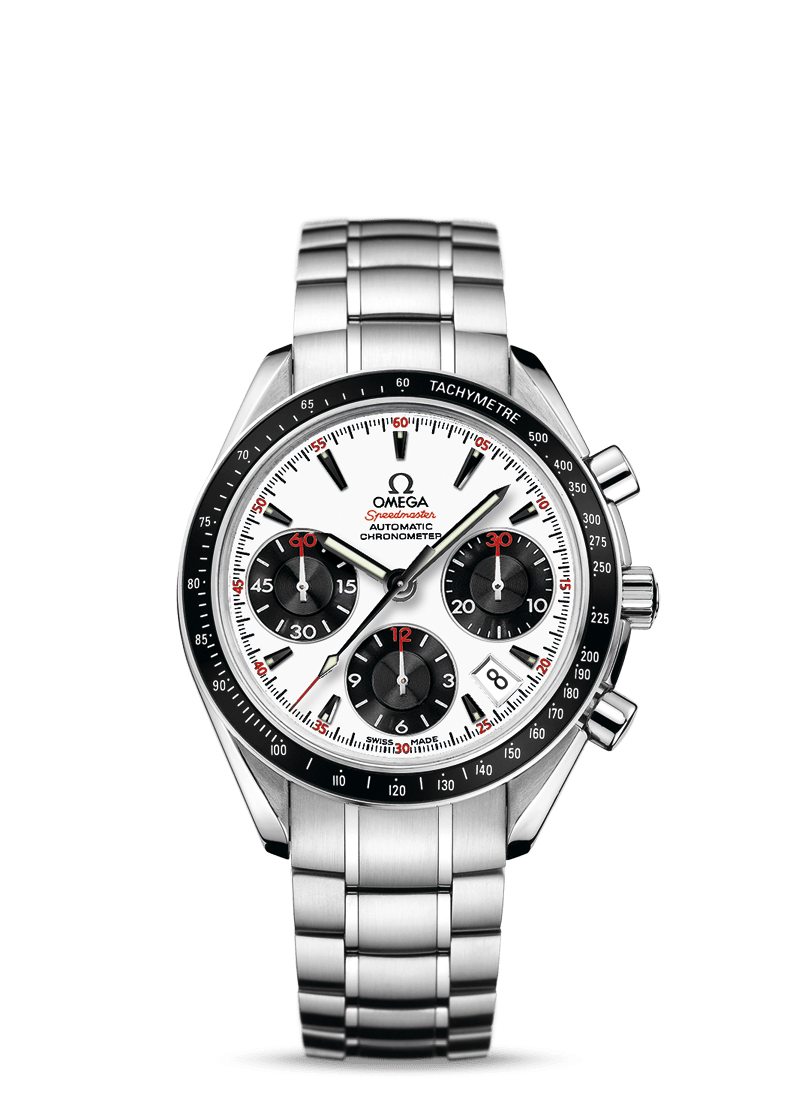 The Omega Speedmaster 323.30.40.40.04.001 is an automatic watch with a white and black dial with a date window at the 4:30 position. This chronograph features a small seconds counter, 30-minute recorder and 12-hour recorder with a central chronograph hand.
The bezel, with its tachymetric scale, is mounted on a 40mm stainless steel case and presented on a stainless steel bracelet. Being a modern Speedmaster, it has a scratch-resistant sapphire crystal, and ticking inside is Omega's chronometer certified caliber 3304 (based on the Valjoux 7753). Believe it or not, it's also 100 metres water resistant, which allowed me to actually take it into the ocean once or twice (being cognisant enough to not push down the pushers of the chronograph while wet).
What drew me to the watch was its striking panda dial, which has been popularised as a result of one of the most famous wristwatches of all time — the Paul Newman Rolex Daytona. Around the time the watch was announced to be auctioned, I knew two things: first, I loved the look; second, there was no way anytime soon I would be able to afford a Paul Newman Daytona. Especially Paul Newman's actual Daytona, which would later sell for more than $17 million. I decided this would make a great compromise and decided to purchase the watch and, separately, a black bund strap to complete the pseudo Newman look. It didn't hurt that it was an Omega watch, a brand revered for the build of its watches.

Patek Philippe Golden Ellipse (ref. 3548)
The Patek Philippe Golden Ellipse 3548, introduced in 1968, was the first Patek Philippe watch designed by Gérald Genta. My watch, based on the extract I obtained from Patek Philippe personally, was fabricated and sold in 1969, a month after the moon landing. Inspired by the golden ratio, the watch has a harmonious elliptical shape to please any eye.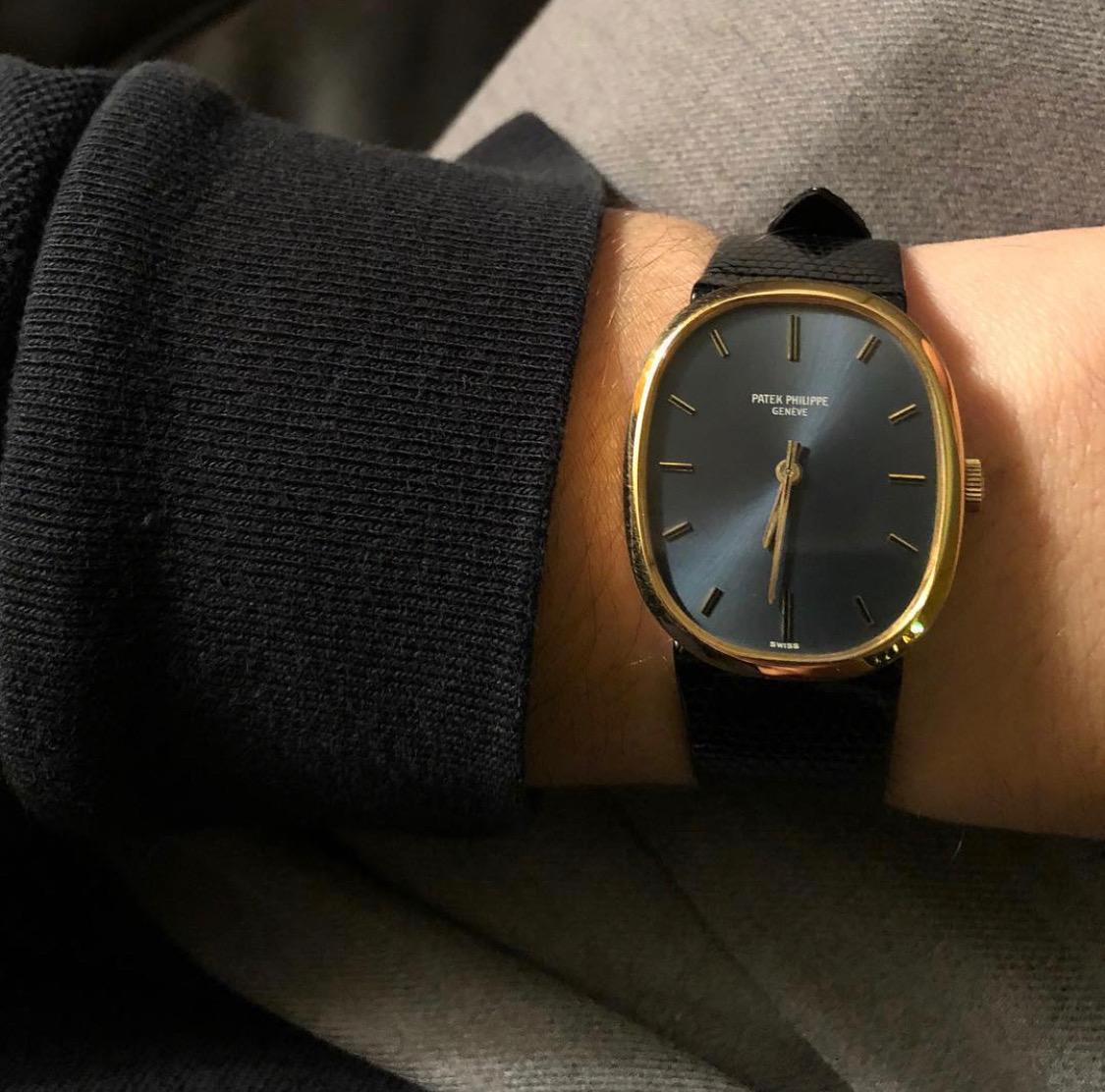 Inside is a manual-winding Patek Philippe caliber 23-300 PM movement. It's stamped with the Geneva Quality Hallmark, and constructed with 18 jewels, a shock-absorber device, and a straight-line lever escapement. It includes a Gyromax balance that's adjusted to heat, cold, isochronism and five positions, a self-compensating free-sprung Breguet balance-spring, and the mechanism oscillates at a classic heartbeat of 19,800 vph (2.75Hz). Rare for the era, it also has a sapphire crystal covering a gorgeous sunburst blue dial and gold hands filled with black enamel.
What I got in return …
Rolex Submariner (ref. 114060)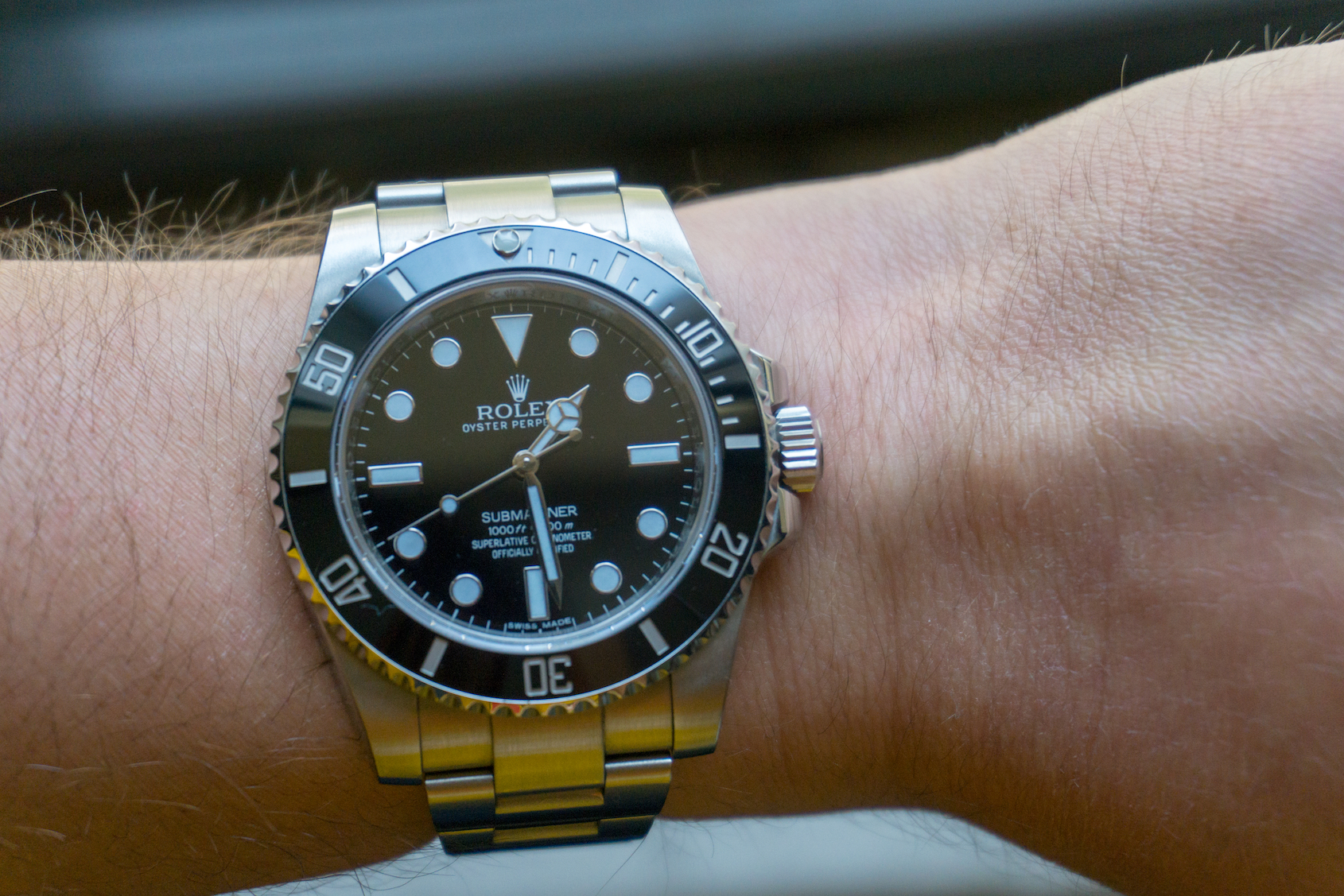 A watch that needs very little introduction, the Rolex Submariner is one of the most iconic watches ever created, emulated by many other brands (and, unfortunately, counterfeiters) worldwide. The watch was first featured in mainstream culture on the wrist of Sean Connery as James Bond and has since grown and evolved in Rolex's ongoing pursuit of perfection. The model I acquired, the reference 114060, was introduced in 2012 and until very recently, was the latest incarnation of the Submariner family.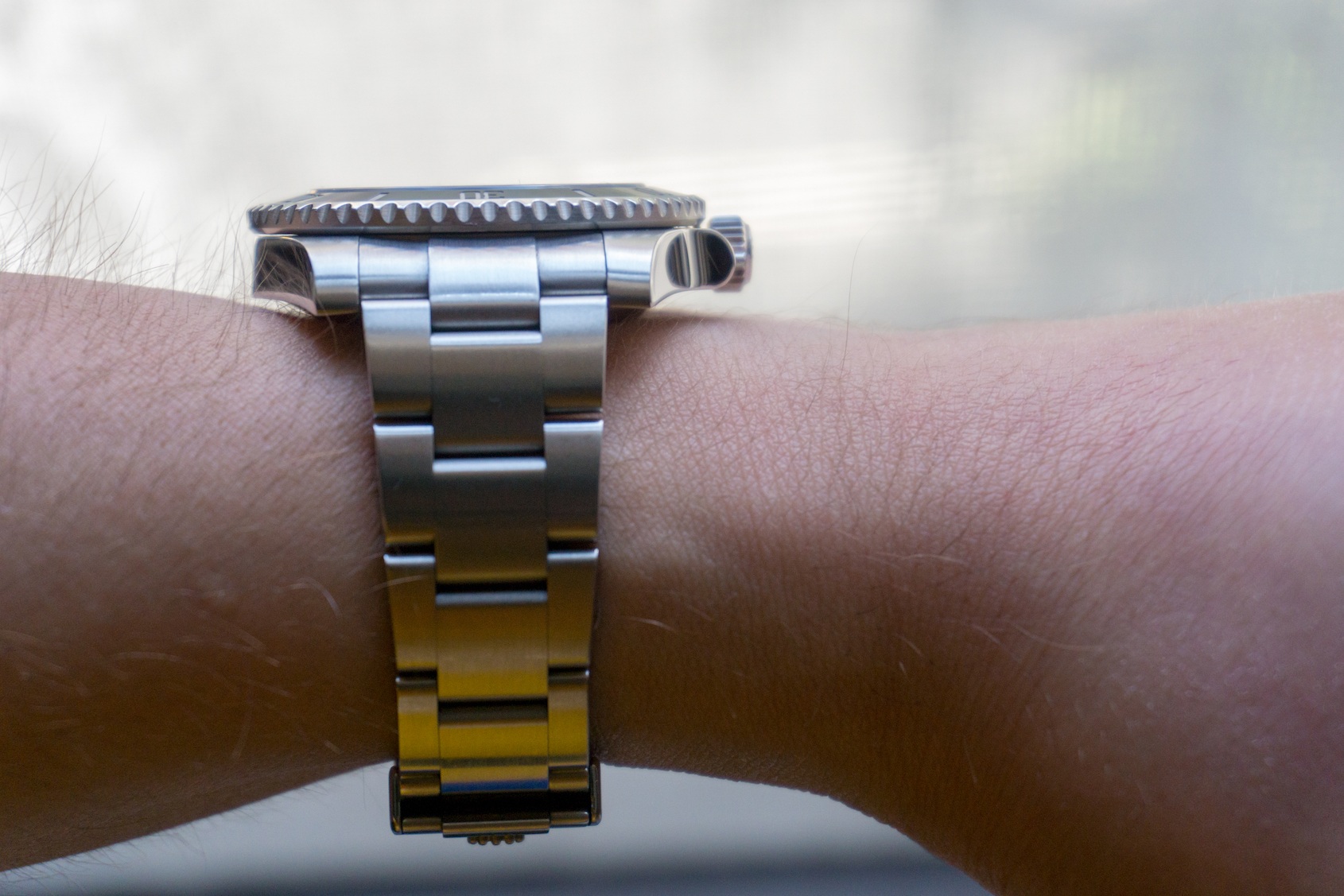 This reference introduced the "Maxi Case" to the Submariner line, with its thick block-like lugs as well as a new bezel made of highly scratch-resistant ceramic in favour of aluminium. It also introduced one of my favourite features, a "Glidelock" Oyster bracelet, which gives the wearer 20mm of micro adjustment that will not require any assistance from a watchmaker. Made of Rolex's 904L steel, which has the heft of some precious metal watches, and 300m water resistant thanks to its Triplock crown, this watch is luxurious in feel and function. At 40mm in case diameter, it's hard to think of a better luxury watch built for both the boardroom and the beach.
Why I did it …
Ultimately, although both the Omega and the Patek Philippe are phenomenal watches, there was one common thread between both. They were, as strange as it sounds, both a case of me settling for a watch that was similar to, but not exactly what I really wanted. My Omega Speedmaster was, at the end of the day, an expensive homage within my collection. As much as I stared at the watch, I could never shake the feeling of being an imitator. That while it was akin to the look and aesthetic, it did not have the same emotion for me as owning a real Paul Newman Daytona. While otherwise a fantastic watch, there were a few things that really irked me, particularly the date window at 4:30 and its Valjoux-based automatic movement.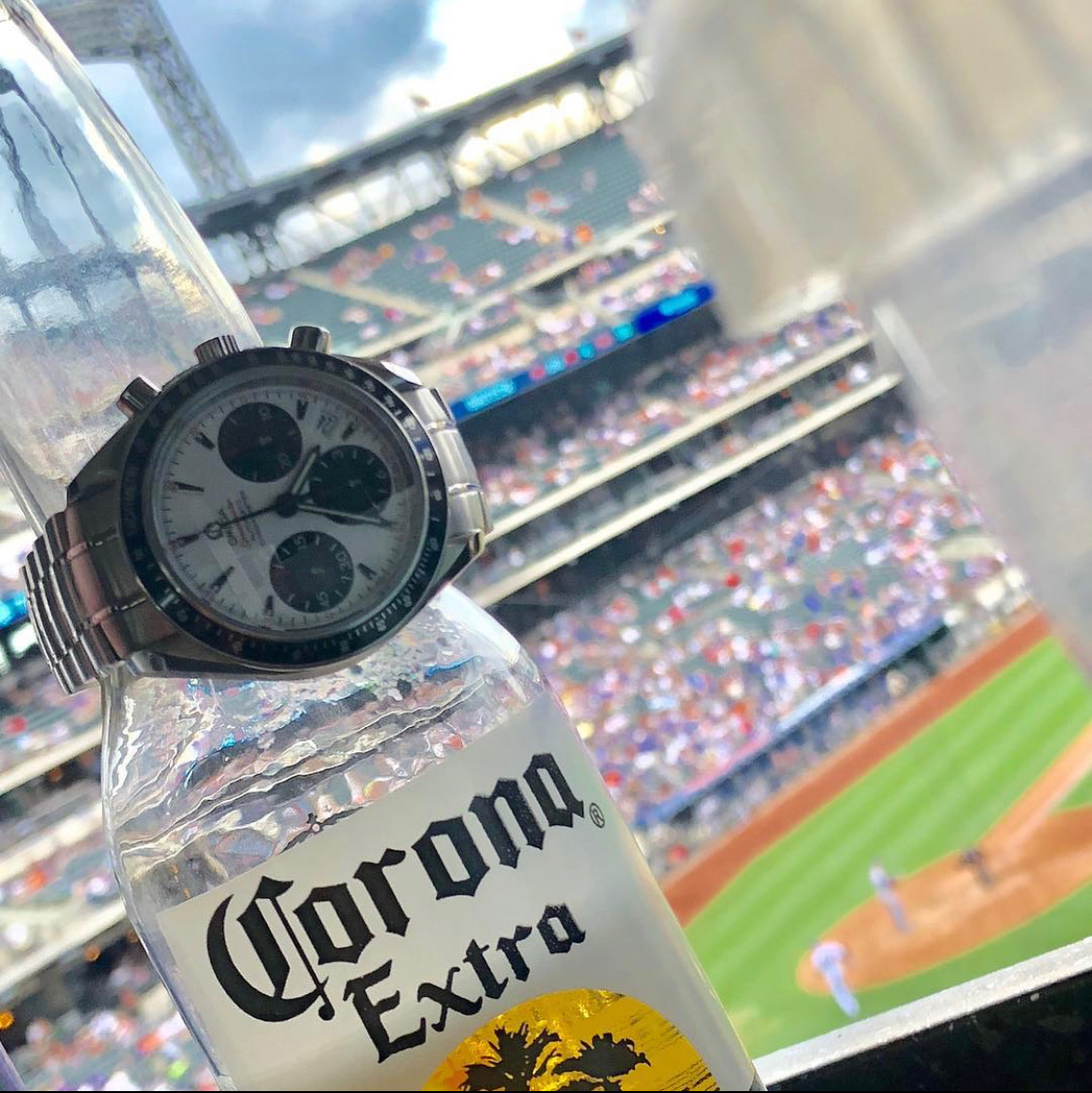 Had this watch omitted the date window and utilised an Omega caliber 861 it would have been much harder to part with. And if I am being totally honest, short of it being winter, or spring — which no longer really exists in NYC — a bund strap is very hot on the wrist and it can get quite sweaty on warmer days. The bracelet, with three points of micro adjustment, was unfortunately a bit of a Goldilocks problem as it was always just a bit too loose or too tight. Lastly, I found the sensation of "rotor wobble" to be extremely annoying throughout the day and quite loud in a quiet conference room.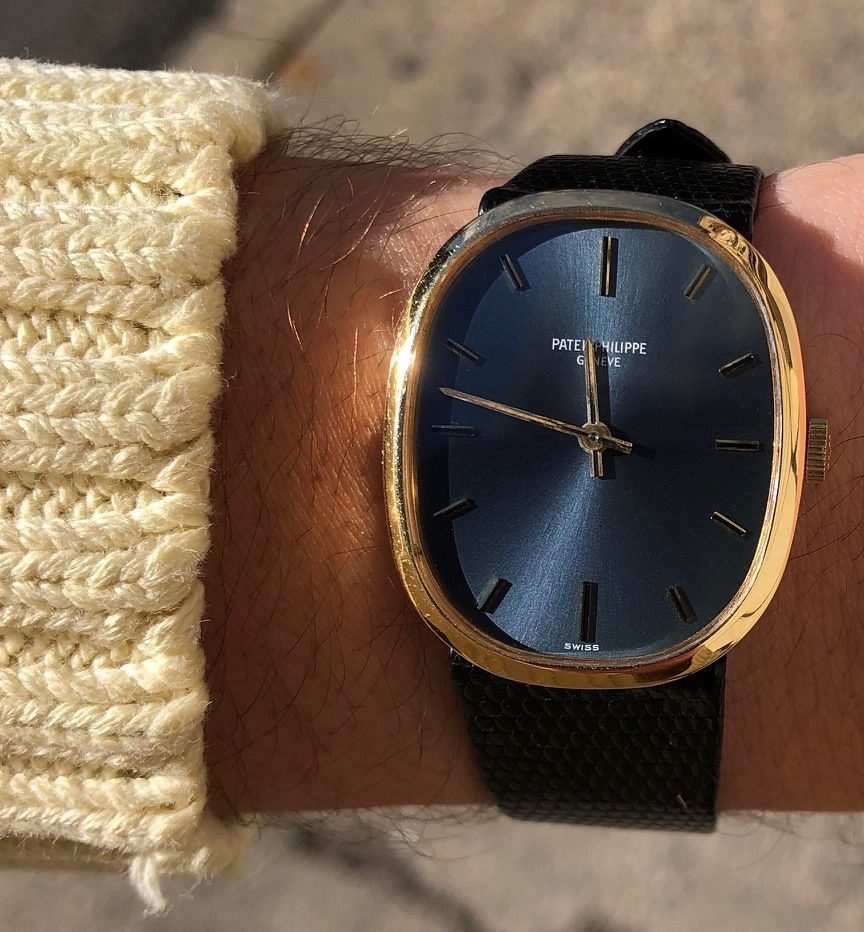 The Patek Philippe Ellipse presented impostor syndrome in a slightly different way. While exquisitely executed with a satin case band and mirror polished bezel, and all in a 6.5mm thick case, I would be lying to myself if I didn't admit I was really buying the name stamped on the dial. The watch was an extreme source of anxiety for me at times due to its lack of water resistance and high maintenance cost, with the 23-300 PM movement being no longer in production and parts quite scarce. Speaking of the movement, the lack of a display back really bugged me as I was well aware of the gorgeous Geneva Hallmark caliber hidden underneath the solid gold caseback.
The best part of the watch, arguably, was impossible to see other than the one time I took photographs in a Tourneau in order to obtain the extract from the archives from Patek Philippe. The fact of the matter is the watch, while beautiful, did not cater to a twenty-something's lifestyle. It was always one downpour of rain, or a knocked beverage away from utter disaster. It was hard to be completely present in the moment, when half my energy went towards making sure the watch stayed in pristine condition. I would later come to the revelation I bought my grail brand, not my grail watch (which from Patek would be a 5711 Nautilus or 5066 Aquanaut).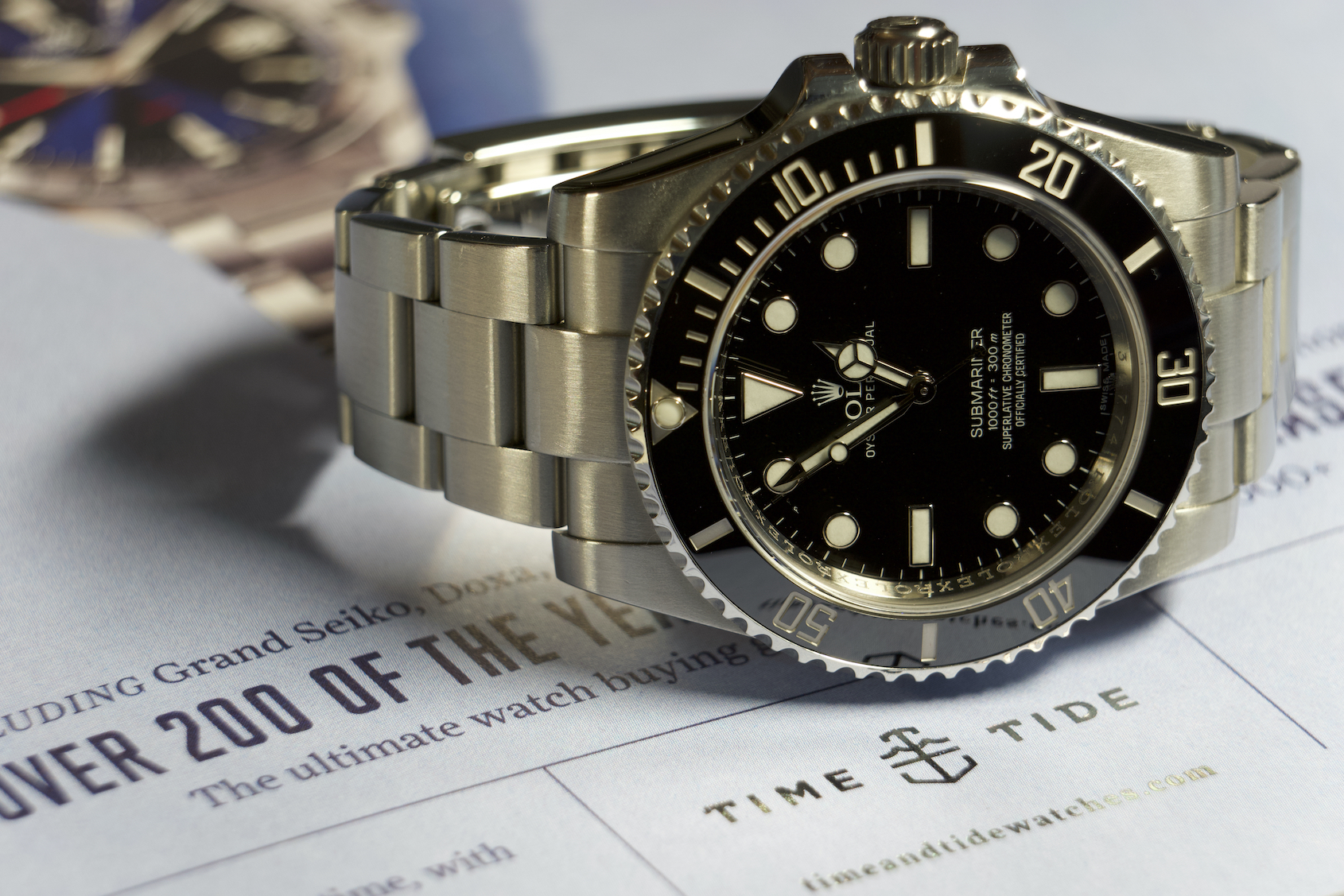 This is where the Rolex Submariner 114060 comes in. Being both as rugged as the Speedmaster, and as luxurious in feel as the Ellipse, it was able to suit all of my watch-wearing needs. It is a robust superlative chronometer watch with a highly luxurious heft and sensation on the wrist, thanks to the 904L steel it is built from. More importantly, the Submariner was a watch I have wanted prior to engaging with the hobby. It was a grail or goal watch before I even understood what a grail watch was. This watch presented peace of mind, being highly resistant to daily wear and tear, as well as making it very easy to find a perfect fit thanks to the Glidelock bracelet, which can be adjusted in 10 increments of 2mm.
Between divers and chronographs, I have for the most part always preferred the robustness of dive watches and feel much safer going into the water with my Submariner than my old Speedmaster. With the watch not readily available at Authorised Dealers, this pristine pre-owned Submariner was available with the original box, papers and warranty card originally sold in 2012 (the model's introduction year) in Brazil. After a quick Google search of the original owner's name, I discovered the owner was an employee of an oil company in Brazil, which to an extent gave the watch a rich history in that it had lived by the water in South America and had now found a new home on my wrist. I love the watch and it is by no means a safe queen of mine. It is a regular part of my rotation and, after almost two years with it, any doubts I had about my decision have washed away.
What do you think of my trade? What trades have you made within your own watch collections? Let us know by submitting your own Trading Faces story to [email protected]