Is this really all the new Apple Watch has to offer?
Zach Blass
This week the big (or at least we thought it would be) reveal was the new Tudor Pelagos FXD Black US Navy, but also unveiled this week was the latest round of Apple products. Of course, for the watch world, aside from potential iPhone camera upgrades that could elevate our wrist-rolls, we were keen to see what updates the Apple Watch Series 9 would offer. In my opinion: not very much.
I do commend the fact that the Apple Watch Series 9 is Apple's first carbon-neutral product. As a manufacturing titan and powerhouse, their carbon footprint makes a world of difference on the planet. From a features perspective, however, the Series 9 hardly offers any meaningful evolutions.
Within the watch world, Snoopy makes a ton of cameos on watches, from Omega Speedmasters to Bamford GMTs. So, okay – pretty neat. For those who like bigger watches, the diameter went up by one millimetre on each model – now 41mm and 45mm. How Fifty Fathoms of them.
The game-changing feature, at least according to Apple, is a new double-tap gesture. This gesture, double tapping your index finger and thumb on the hand your watch is on, can execute a variety of commands. For example, instead of tapping the screen to answer a phone call, or pause a song, you can simply do this gesture to engage. Aaaand the award for most pointless feature nobody asked for goes to… Apple. Oh wait, but this isn't a totally new feature, either – prior Apple Watches featured the double-pinch gesture which is basically the same. I am being harsh, but I do miss the days when next-generation Apple products truly wowed and revolutionised things.
Hope you all have a wonderful weekend!
Zach
Watch meme of the week: Hyped out
View this post on Instagram
The hype waves lately have been tidal. I am cooking up an opinion piece on this – stay tuned.
Wrist shot of the week: The FXD strikes black
View this post on Instagram
I told you all I was not holding my breath on a Tudor Submariner. It may not be groundbreaking, but the new black Tudor Pelagos FXD is nice. What stood out to me in Andrew's wrist shot the most though is just how charged and visible the lume is on the dial and bezel – in broad daylight no less.
Time+Tide Shop pick of the week: Fears
Apart from actually making good watches, heritage and the story behind the company are often regarded as the strongest marketing tools for any brand. If they've existed since 1846, surely they must know what this watchmaking is about, right? Whether simply a merchandising ploy or a genuine inspiration for the future, there are numerous manufacturers out there who claim hundreds of years of existence, though not many can claim a story quite like Fears'. The brand's current Managing Director and visionary is Nicholas Bowman-Scargill, a former Rolex apprentice who revived his great-great-great-grandfather's watch brand, once a notable maker exporting to 95 countries worldwide. Like many others, Fears ceased operations in the mid-1970s despite a prosperous post-war period, only to be revived in 2016 thanks to Bowman-Scargrill's efforts. Years later, Fears has launched several successful collections, the latest and greatest of which we're happy to offer in the Time+Tide Shop.
Find the entire Fears collection in the Time+Tide Shop.
Our favourite Time+Tide coverage of the week
HANDS-ON: TAG Heuer Monaco Chronograph Night Driver
After Heuer evolved into TAG Heuer, the Monaco was brought back in the late '90s, and the iconic model has evolved in the ensuing years. The new Night Driver is the latest iteration, and it brings with it a refined monochromatic look, but one with a hidden twist. In fact, you could say the Night Driver has a bit of a split personality after dark. Put on your night vision goggles and get a closer hands-on look at the Monaco Chronograph Night Driver here.
From podium to pandemonium – Carlos Sainz chases down $500,000 Richard Mille thief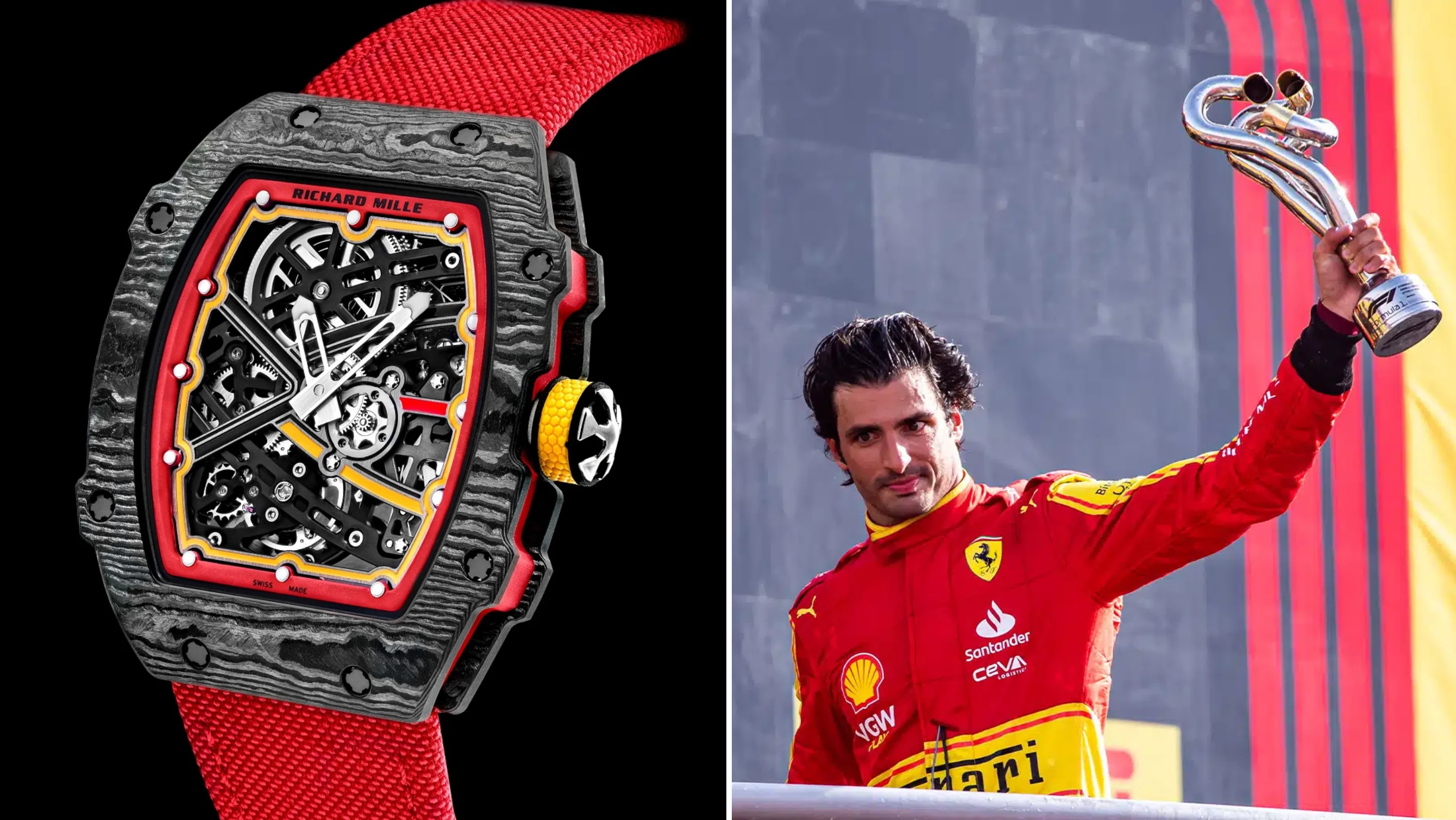 After delivering one of the drives of his career and scoring a podium in front of the Tifosi, Ferrari driver Carlos Sainz found himself in a highly uncomfortable situation just hours after the podium celebrations. The Ferrari driver joined the exclusive, but less-than-desirable, trio of drivers who were victims of watch theft. The full story can be found here.
HANDS-ON: Ulysse Nardin Freak X OPS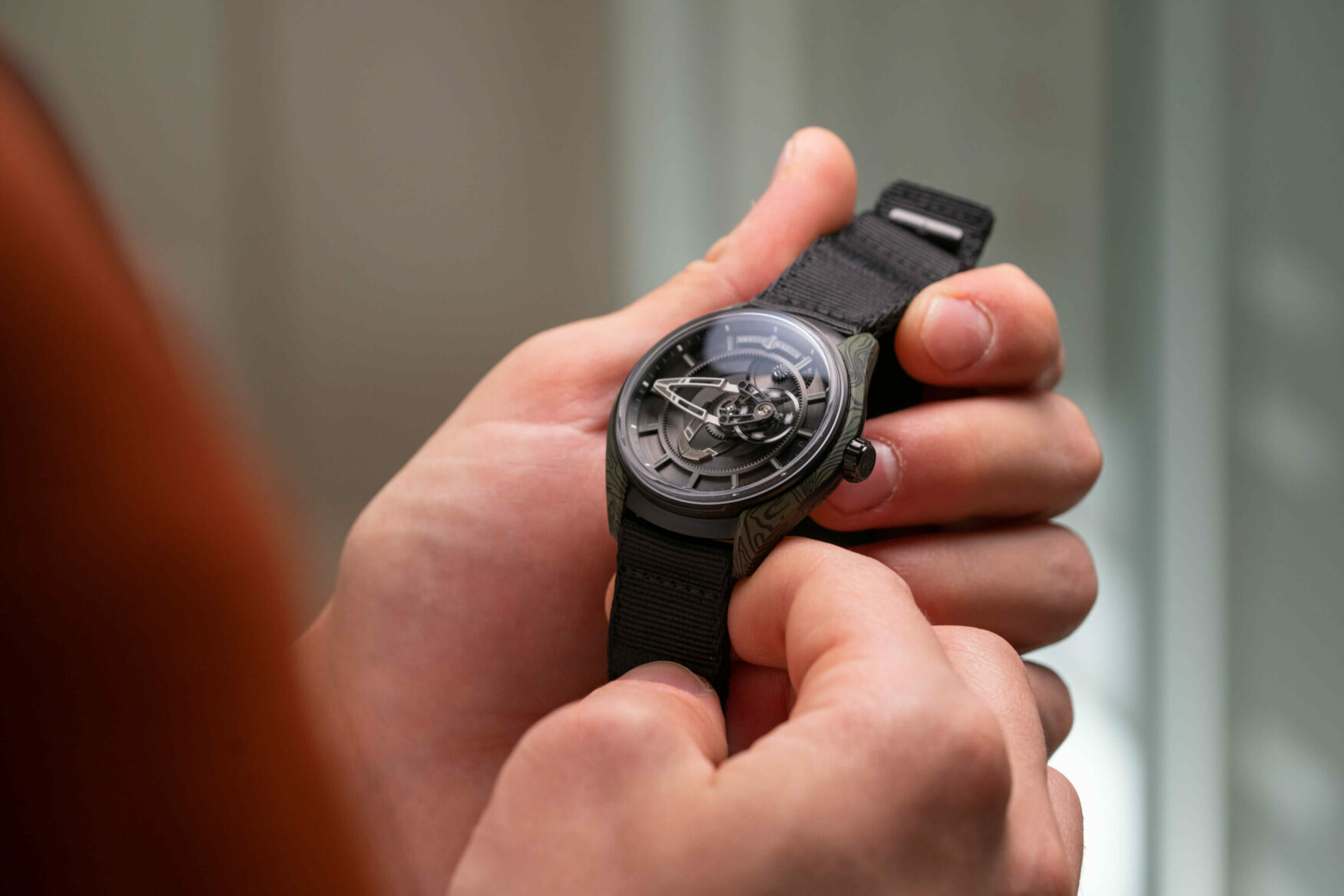 In 2001, the Freak debuted with no conventional hands, no conventional dial and no crown, and it was also the first watch to debut silicon in its movement. Nearly two decades later, the Freak X was born as a next-generation compromise of sorts – with a simplified, yet still complex, movement and the inclusion of a traditional crown. This was a Freak that offered the cool carousel movement experience of the original, with the olive branch of a traditional winding and setting experience. This week, the next entry within the collection was unveiled – the Ulysse Nardin Freak X OPS.