6 of the best time-only watches
Zachary Moore
I don't think anything brings me more joy than the simplest thing being executed in the most perfect way. I mean, it could be going out for brunch and the scrambled eggs and avocado have been treated with such care that it gives you so much enjoyment to eat. That is something I strive to find in my everyday life, and, that's where a time-only watch stands out. It's the subtle art of creating something that simply 'tells the time', but gives enormous joy in doing so and can actually be more complicated to achieve than bolting on some complications and filling the dial with date windows, power reserves or superfluous sub-dials. So, here is a list of five of the best time-only watches, where the design of the dials shows that simplicity, done right, equals perfection.
Nomos Club Campus
Most watch enthusiasts have heard of Nomos for their ethos of simplicity and their dedication to German engineering by ensuring 95% of the watch is crafted in Glashütte. This example adds a level of youthfulness to their 13 models and is designed as a graduation watch. I love the playfulness of the designs, and the combination of Roman and Arabic numerals being described as 'bilingual', which is very clever. Throw a small second in there and it's got impressive and distinctive characteristics that most people would glance down and wonder, what's the story with your watch? As a time-only piece, it offers a lot of bang for your buck. It's 36mm, so can be worn by larger and smaller wrists, an in-house Alpha movement for that hand-wound connection to the watch, and a generous 10 atm of water resistance so you don't have to remind anyone to take it off before swimming. In essence, a perfect entry-level luxury watch, and beautiful gift that won't cost the world at around A$1,800.
Kurono Tokyo Toki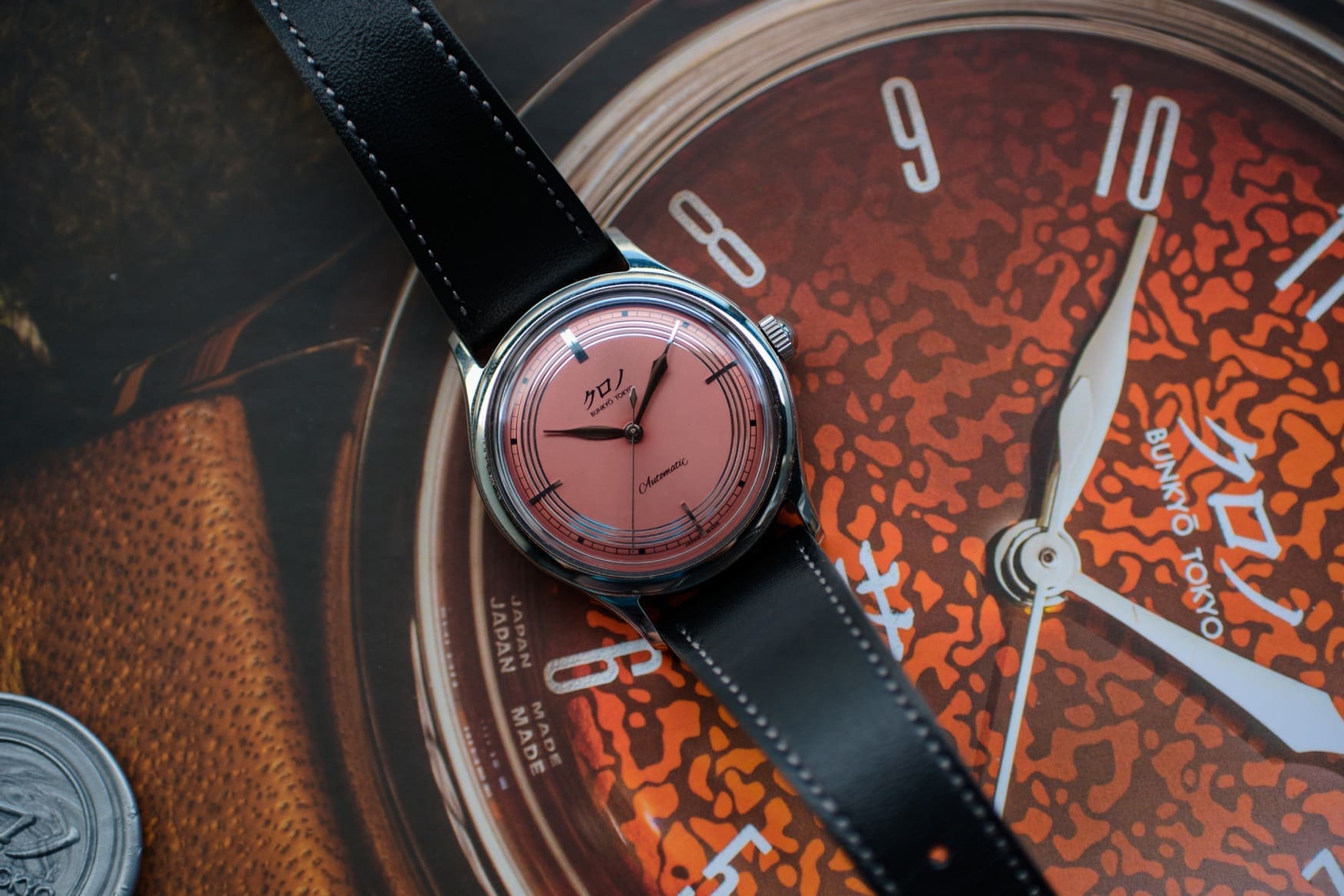 Kurono Tokyo is the brainchild of the esteemed independent watchmaker, Hajime Asaoka. His timepieces tend to sit in the upper echelons of price ranges, starting around US$40,000. This beautiful 37mm, stainless steel, Art Deco example is a time-only piece aimed at sharing his artistic taste with fellow watch enthusiasts at a more accessible price. The Toki has a stunning dial that takes center stage, and even the inspiration behind it sounds magical, taken from the "Japanese crested ibis, an auspicious bird with feathers of a shade akin to that of a rising sun", which gives it a beautiful coral red and sunburst pink hue. It's a well-crafted design, with so much effort and emphasis being put on the craftsmanship of the dial, and no complications that could take away from its beauty. Paired alongside a premium-grade Miyota 90S5 movement, it has a power reserve of 40 hours, and as the Japanese ibis is a sign of happiness and good fortune, you'll feel pretty special each time you catch a glimpse of it.
Rolex Submariner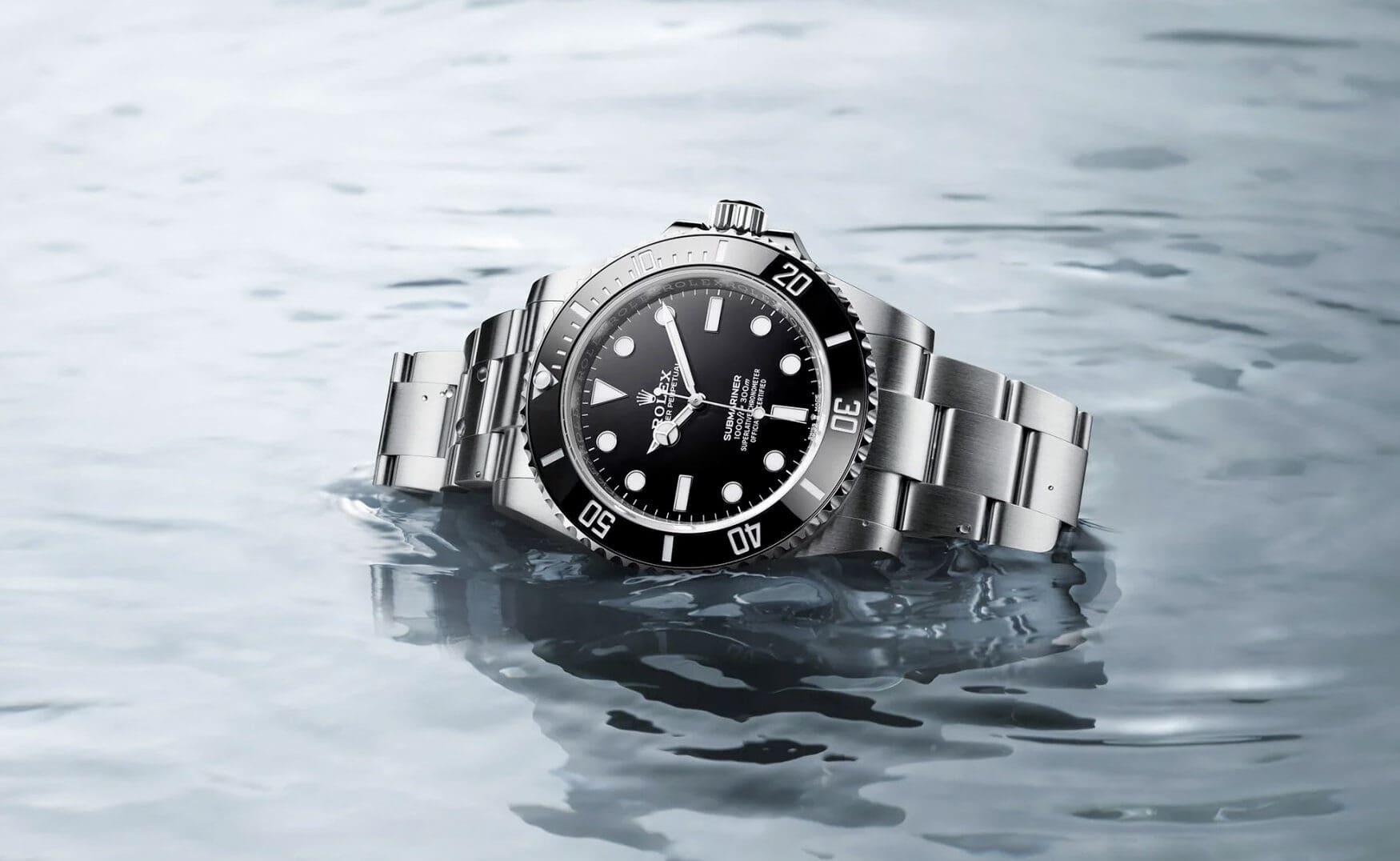 I was debating whether the Rolex Submariner crops up too often in an array of different 'best of' categories, but its influence is simply too formidable to be excluded. That said, I think the best version of the Submariner is the no-date reference 124060. It might be the most recognisable watch on the planet. It quietly screams Rolex and simply oozes you've-made-it energy. The basic design of the watch hasn't changed much since the reference 5513 originally introduced in 1962, one of many examples of Rolex taking the evolution rather than revolution route. The 124060 is the latest in line, coming in at 41mm in diameter for the first time in the Submariner's history. It's a subtle difference to the naked eye, stepping away from the somewhat-bloated characteristics of its maxi-cased predecessor. The eye-catching symmetry, iconic design, and simplicity of the dial are striking, yet balanced, providing such pleasure to look at. Simply put, it will always be one of the best time-only watches available.
Jaeger LeCoultre Reverso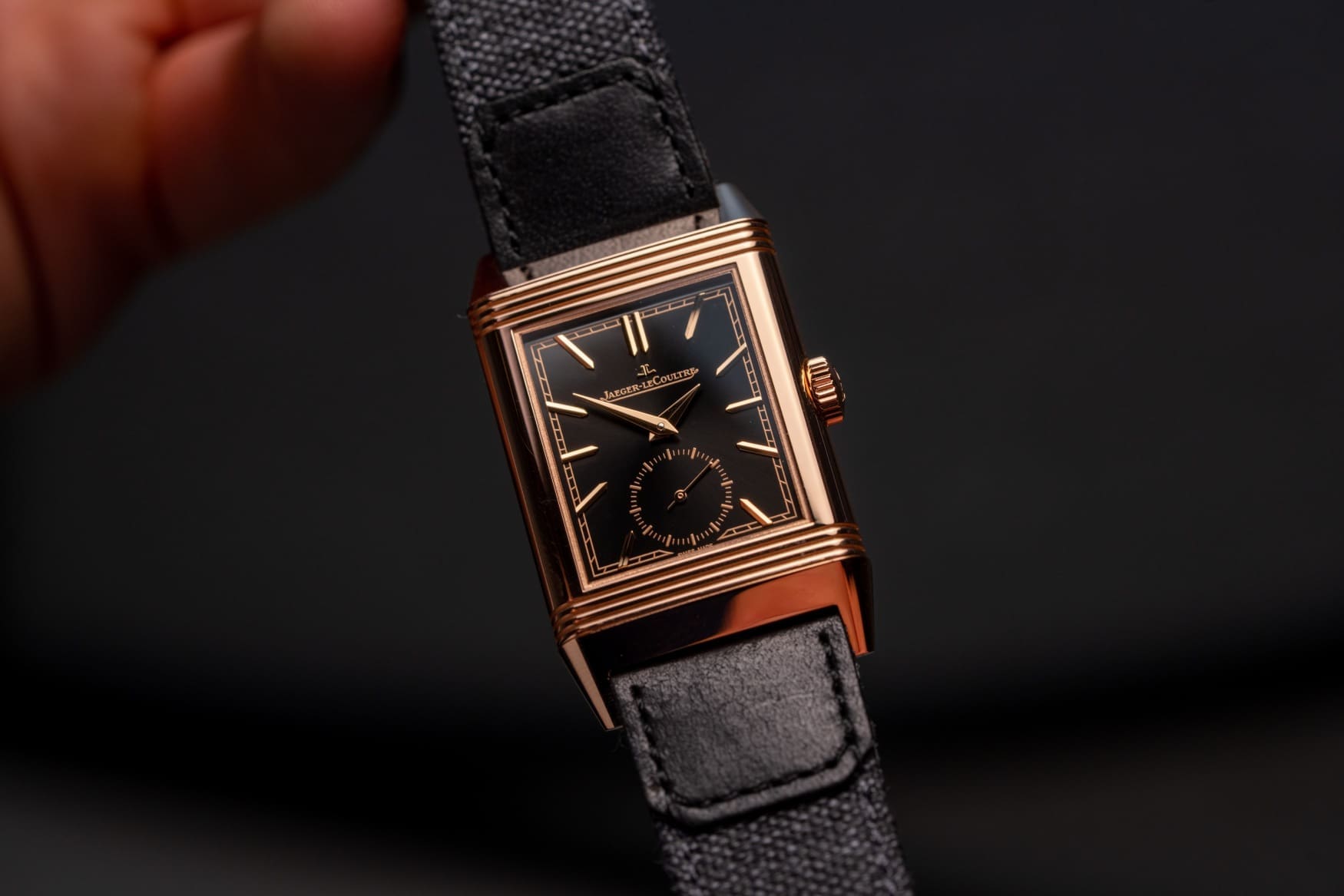 Most, if not all watch enthusiasts are often drawn into the mindset of "just one more for the collection, and I am done". For myself, it would be a Reverso. Not the fancy duo-face chronographs or moonphases, but the time-only variations. It has so much personality, that I don't think it needs any more bells and whistles for it to stand out. The fact you can manipulate its appearance by simply flipping the dial over to see a beautifully polished caseback enhances its appeal. Also, the watch fits into a variety of different scenarios with ease, as a piece that would be at home in the boardroom or, if intended for its original use, on the polo field. The watchmaker's watchmaker creates some of the most beautiful dials in existence, classically styled with a sense of meaning and purpose where they navigate the fine line of trying not to do too much, so as not to distract from the watch's party trick.
Tank Louis Cartier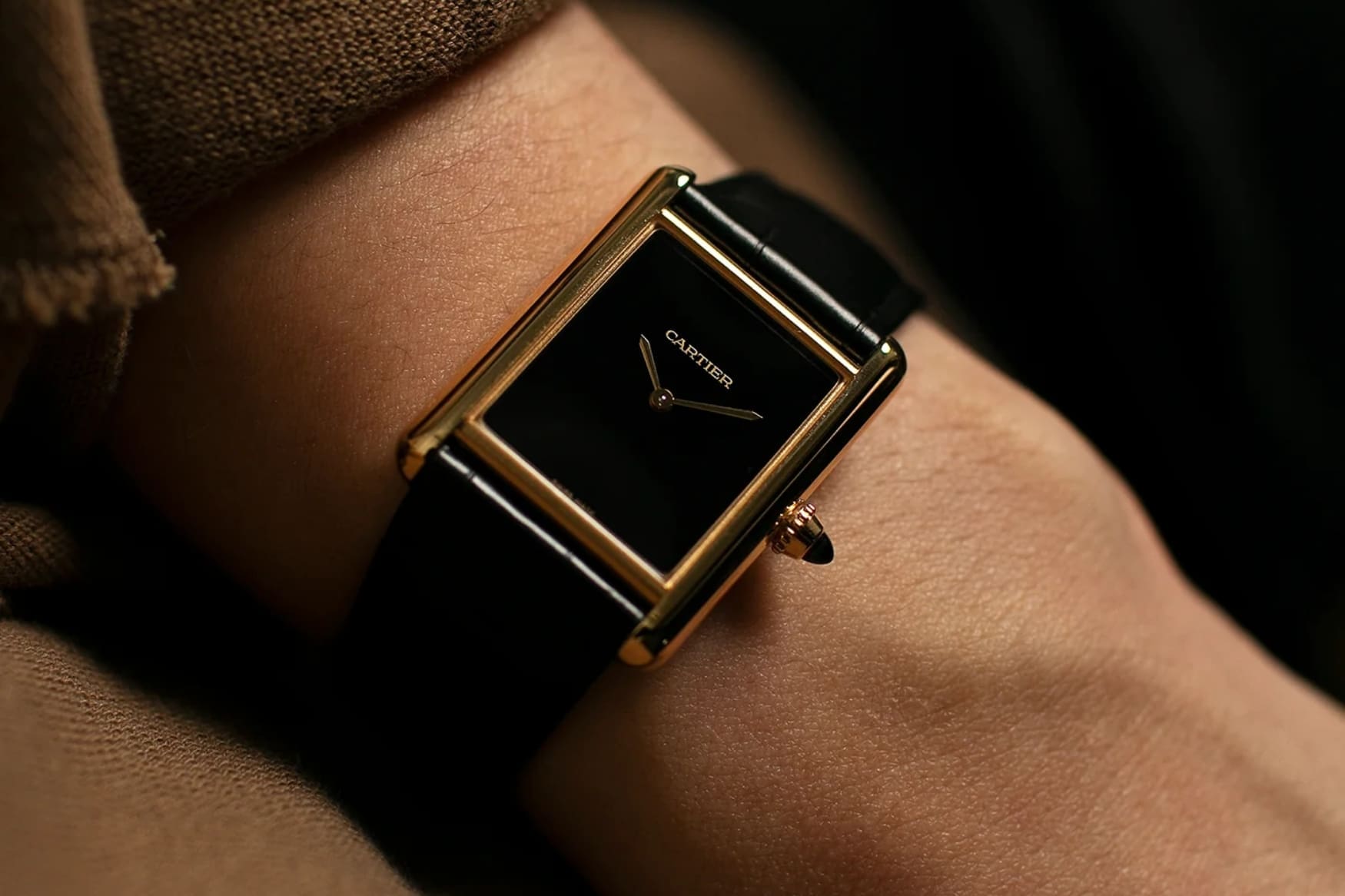 I think it goes without saying that the Tank Louis Cartier is the epitome of Cartier horology – made only in precious metals and worn by Louis Cartier himself. It's the ultimate watch to pair with a suit for a business meeting, a suede jacket on a Sunday stroll, or with a white t-shirt on a sunny day by the beach. The Tank offers timeless style, but the Tank Louis offers iconic style. Whether you go for Roman numerals or a lacquered dial, you have a connection to the watch with the mechanical hand-wound movement and the understanding that this watch and Art Deco design go hand-in-hand. It's a mind-blowing time-only piece, punching way above its weight simply for its iconic status.
Vacheron Constantin Historiques 1921
I love the term conversation starter. It's something that comes up a lot in the watch world, but I can't quite think of many other watches that can draw someone in from across the room like the Historiques 1921 can. Whether its 1920s gentleman driver inspiration is true or not, sitting on the underside of their wrist as they commandeered huge wooden steering wheels, it doesn't really matter. Just look at it. Stunningly beautiful, made in precious metal, with large, perfectly calligraphed Arabic numerals, and a small seconds sub-dial to top it all off. The movement is worthy of praise, too, with the Geneva-Hallmarked 4400 AS visible through the sapphire crystal on the caseback. Such attention to detail comes at a price, A$60,000 to be precise, but in this case, I think it's worth it. Don't just take my word for it, though. Our own Andrew McUtchen raved about it after wearing it for just a week.