From podium to pandemonium – Carlos Sainz chases down $500,000 Richard Mille thief
Borna Bošnjak
After delivering one of the drives of his career and scoring a podium in front of the Tifosi, Ferrari driver Carlos Sainz found himself in a highly uncomfortable situation just hours after the podium celebrations. With the perpetrators reportedly posing as fans waiting for a signature upon his arrival to the Armani Hotel, the three men were really after Sainz's Richard Mille RM67-02 Alexander Zverev Edition. This meant that the Ferrari driver joined the exclusive, but less-than-desirable, trio of drivers who were victims to watch theft. Lando Norris suffered the same fate attending the Euro Finals in 2020 at Wembley, while Charles Leclerc was robbed of his Monaco flag-inspired RM 67-02 only a year later, also while signing autographs.
Clearly feeling confident after his great Monza performance and helped by his trainer, assistant and a few good Samaritans, Sainz and co. chased down the thieves, retrieved the watch and detained them until police arrived.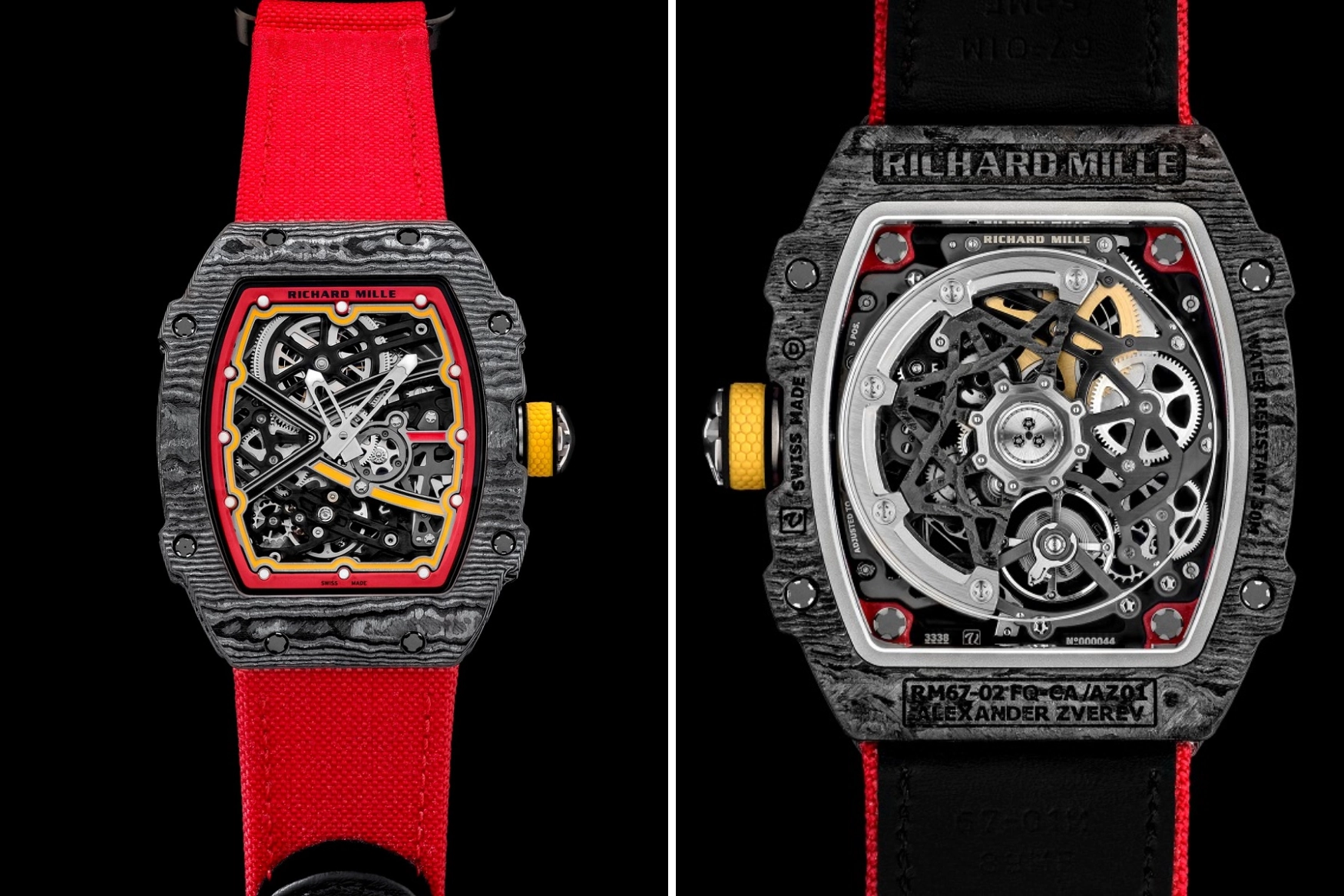 Valued at more than A$500,000 on the secondary market, the TPT and titanium-cased ultra-slim piece weighs in at a mere 32 grams, despite sporting an entire automatic movement. While I'm sure Richard Mille would've been more than content to provide Sainz with a replacement watch, I wonder whether the driver was especially keen to retrieve it after it accompanied him on the Monza podium.
Sainz informed his followers of what happened the next day via an Instagram story, remarking: "As many of you already know, yesterday we experienced an unfortunate incident in Milano. The most important thing is that we are all OK and this will only remain as an unpleasant anecdote. Many thanks to all the people who helped us yesterday, to the Milan police for their quick intervention and thanks for all your messages."
With wrist-robbery at its peak, it only seems a matter of time before another story of a stolen watch appears on the news, affecting all price categories, from smash-and-grabs of MoonSwatches to unknowingly tipping "room service" with a Greubely Forsey.