MICRO MONDAYS: The triumphant story of the Fears Brunswick
Fergus Nash
Some extinct brands that get revived for the modern mechanical boom are often raised in mystery, bought out by private companies who heap glory on their adopted heritage to distract from the lack of modern substance. Fears is the direct opposite of that, not only being reincarnated by a member of the original family but also using their heritage to innovate and contribute meaningful watches. This week on Micro-Mondays, we'll be taking a look at the journey of the brand through the widely admired Fears Brunswick range.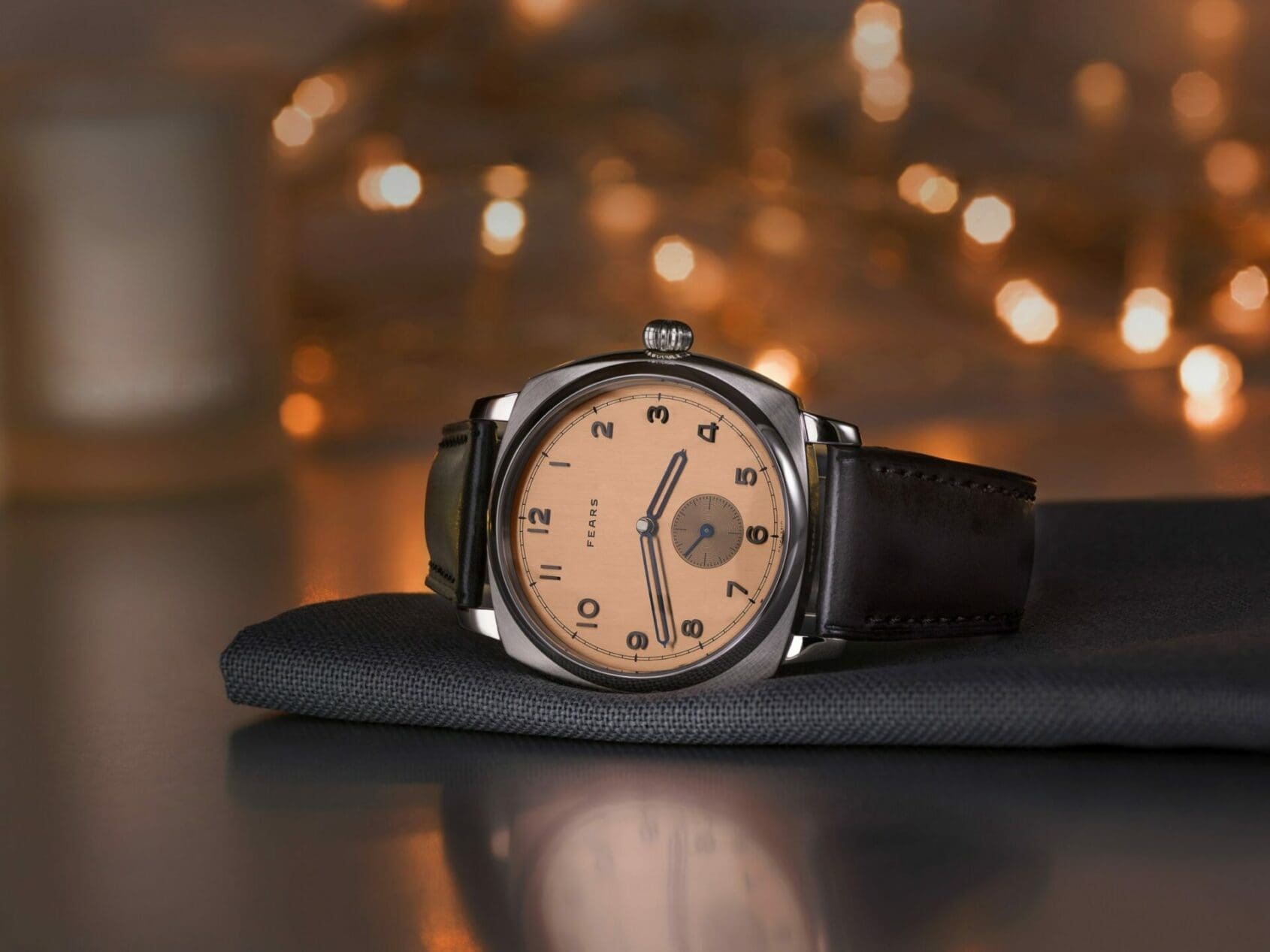 The story begins in 1846 when Edwin Fear founded his company at the age of 22, taking up three storefronts on Redcliffe Street in Bristol. Success came in leaps and bounds, and while individual watchmakers' names appearing on dials went out of fashion the Fears brand began to appear around the 1920s. By 1931, the third generation of the Fear family was running the business and exporting watches to 95 different countries, with over 100 watchmakers employed. Sadly the bombings of the 1940s saw catastrophic damage to all of Fears' sites, before they set up a new shop in 1945 and regained their footing. Tragedy struck again in 1976 when the mounting pressures of the quartz crisis forced them to close down.
Fast forward to 2010s, and the great-great-great-grandson of Edwin Fear had coincidentally wound up working as an apprentice for Rolex after studying to become an investment banker, mostly unaware of his family's huge legacy. Feeling the need for a career change Nicholas Bowman-Scargill discovered that his watchmaking ancestors were in fact the founders of Fears, and in 2016 made the leap to re-founding the business. Their first watch was the Redcliff, but it was the Fears Brunswick in 2017 that really started turning a lot of heads. Modernising one of their 1920s cushion-case watches with a more robust case design, applied numerals and skeletonised hands feels like it shouldn't work in theory, but the mix of contemporary and art deco details is just sumptuously perfect. The 38mm diameter was ahead of game, predicting the return of smaller case size popularity.
Those first years of Fears rebirth were promising, as their story, Made in England credibility, and solid catalogue brought them into the broader conversation of independent luxury brands with great contention. The introduction of the Fears Brunswick Blue in 2019 took the dial colour variation to a new level, with three layers over two surfaces to give a morphing array of blue hues depending on the viewing angle. Further proving that Fears weren't afraid to embrace modern developments, they gained more of a following.
For most people 2020 was a chaotic year, especially small business owners, but Fears went through one hell of a rollercoaster. February was promising to bring a year of huge business but by March, Nicholas Bowman-Scargill was having to work night shifts at a supermarket to keep the company afloat. That's a terrifying proposition for anyone to face, let alone when you're fighting to save your family's legacy company that had already closed down once before. But the launch of the Fears Brunswick Salmon was like a shot in the arm. Salmon dials were one of the first colours to be the centre of a craze in 2020 right before green found its way onto seemingly every sports watch in existence, and although the Fears Brunswick Champagne was released simultaneously it was the Salmon which hit headlines all over the internet. A vertically-brushed dial with coppery-pink tones uplifted the Fears Brunswick in an incredible way, riding that perfect line between vintage and contemporary.
The Fears Brunswick Pt. of 2021 brought on something unthinkable — that an independent brand could suddenly release a watch cased in platinum for £28,000 and actually sell them. Available in the Brunswick Blue as well as an anthracite grey with or without diamonds, the collectors who bought the Brunswick Pt. were showing their faith in the Fears brand to deliver a watch worthy of that price point and nobody was disappointed.
The latest development of the Fears Brunswick is the Brunswick 40 released in 2022, thoroughly revamping the look of the series with a slew of modern touches. They have upsized the case to 40mm, revisited a subtle sector dial, solidified their iconic hands, introduced a fitted steel bracelet, and brought in some crisp dial colours. The dials have a slightly sunken centre which adds a lovely depth to the dials alongside the three-dimensional Arabic numerals, and come in either silver with genuine Opaline finishing, Brunswick Blue, or a delightful pink which to me evokes a strawberry milkshake. The price of £3,750 may come across as expensive for a watch powered by an ETA 2824, but considering the hand-built nature of these watches that are dedicated to local English suppliers, every Fears owning experience can be considered great value.
If you want to browse the Fears Brunswick range for yourself, be sure to visit their website here.