5 best watches under $50
D.C. Hannay
In a recent pitch meeting, Zach our editor was slightly (OK, quite) dubious when I proposed the idea that a legit timepiece could be had for less than US$50. Sure, reams of plastic digital watches can be found for less than that price point from the rotating watch display of your local big box discount store, but could any of those provide horological satisfaction? Let's just say he had his doubts. I, however, ploughed on, determined to help the next generation of watch enthusiasts avoid spending their lunch money on a shoddy fashion watch.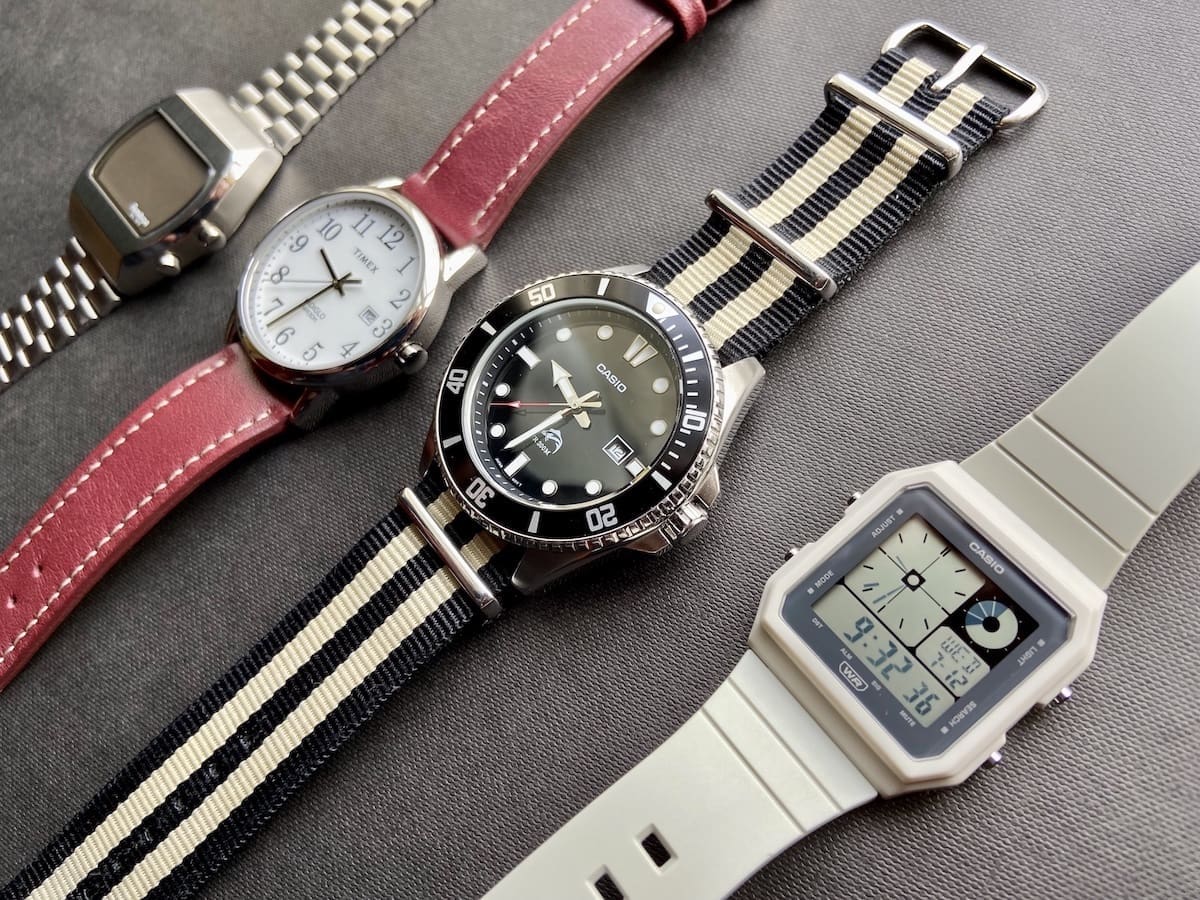 So what's a budding watch collector to do? Drop a few hundred on something you may or may not bond with? That seems risky, so let's lower the stakes to a scant $50 bucks. I'm here to tell you it can be done, and with a little foresight and some guidance, you too can start a respectable collection. What follows are five watches in a variety of styles, and all of them can be found for less (sometimes way less) than that magic number. Just set up a few online sales alerts, and you'll be well on your way, so start digging, Dr Jones.
Field watch – Timex Expedition Scout
Retail: $62/Street: $32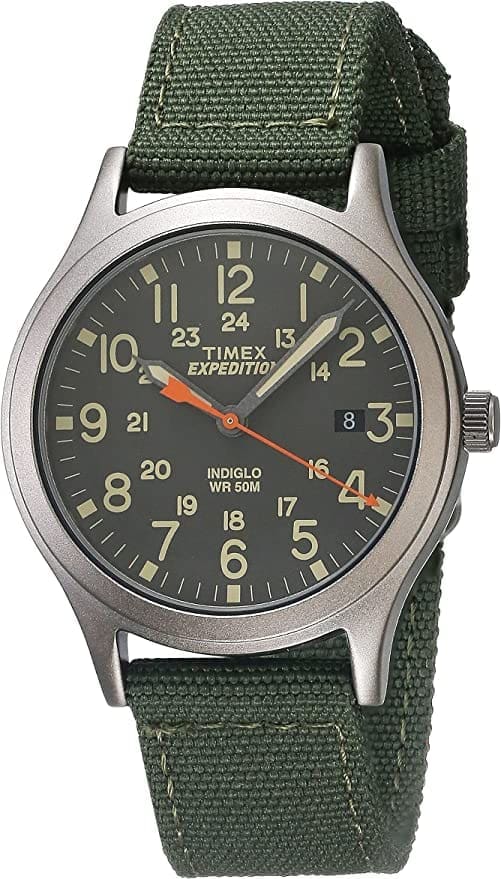 A field watch is a great, versatile choice for almost any casual setting, with their clean, highly legible dials and rugged aesthetic. Great examples of the style include the Hamilton Khaki Field and Tudor's Ranger, but you can get the look for much less, while still holding your head (and wrist) high. Timex makes a dizzying array of styles and sizes, and their Expedition Scout comes in several case diameters and dial colours. Naturally, movements are quartz at this segment, but these little guys are great-looking and durable, and they have a secret weapon: Indiglo. I never knew how handy that self-illuminating dial could be until I first pushed the crown on a Timex, but let me tell you, it's fantastic. If you're rocking a quartz, you may as well take advantage of that battery. I found a broad selection of Expeditions from our e-commerce overlords, for as low as US$32, well below our self-imposed $50 cap.
Diver – Casio Duro MDV106
Retail: $70/Street: $50
Since its introduction, the venerable Casio Duro (also known as the Marlin), has been known as one of the single best value propositions in a watch, period, let alone an actual dive watch. This thing is seriously legit, with its stainless-steel case, 200 metre water resistance, screw-down crown, and ratcheting timing bezel. It's now available in several different dial and bezel colours, as well as the all-business black, and is a ripping bargain at its $70 retail. But with some online sleuthing, this chonkbeast can be yours for less than $50 American dollars. It's big, at 44mm, but its build is confidence-inspiring, to say the least. Having said that, Casio, if you make one under 40mm, I'll buy it all over again, since mine has been appropriated by my stylish daughter.
Retro – Armitron Griffy
Retail: $60/Street: $30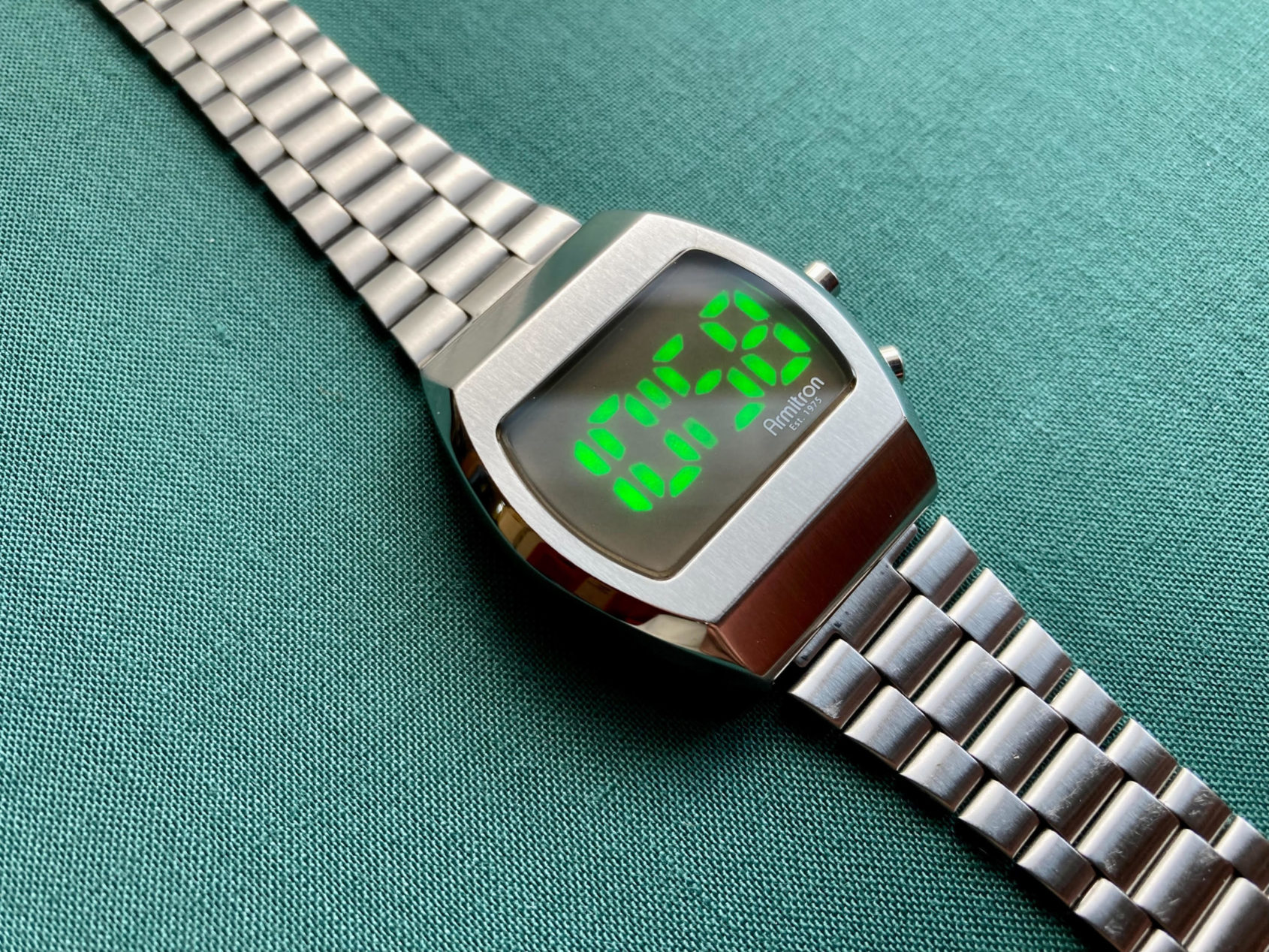 The retro-tastic Armitron Griffy digital LED watch scratches the Stranger Things itch as similar pieces from Bulova and Yema do, but does it at a frankly flabbergasting $60 retail. I've preached about this piece since it first popped on my radar, and having owned the steel/green model for a while, it does not disappoint. The case contours are clean, and the brightly glowing display reminds me of the classic stereo equipment I'm so fond of. Available in several permutations of case finishes and display colours, I'll probably pick up a disco era-correct gold/red version, and will likely end up spending a paltry $30 or so at Bezos Mart. Given its build quality and finishing, I'm still scratching my head as to how this is possible. Well played, Armitron.
Dress watch – Timex Easy Reader
Retail: $63/Street: $40
Everyone could use a dress watch, if only for weekdays and weddings. There are scads of awful examples out there at this price point, but if you want something that looks good with almost anything and has a decent build, you could do a lot worse than the classic quartz Timex Easy Reader. Exactly as advertised, it's got a clean, legible dial (available in several variations), a polished plated brass case, and these things are total strap monsters. As with much of Timex's roster, the famous Indiglo is present, and that dependable blue glow is a major selling point. Just ask Bill Murray, who famously (in Matt Hranek's A Man And His Watch) gifted his to the maître d' of the restaurant he was dining at, convincing him that his Timex was much better than the host's vintage Baume & Mercier in the moody lighting of the dining room.
Digital – Casio LF20W
Retail: $30/Street: $23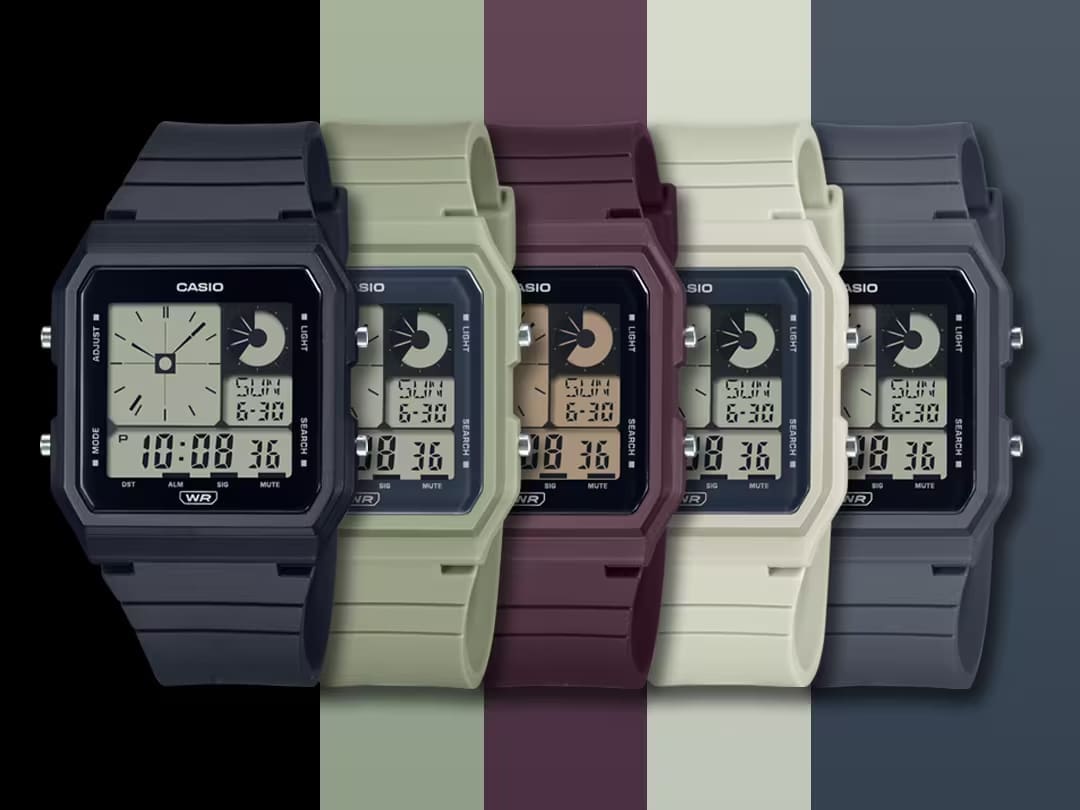 In the category of LCD digital watches, you're truly spoiled for choice these days. Especially when it comes to the massive Casio lineup, where tons of models can be found for less than $50 bucks. You can even pick up the square G-Shock DW5600 around that price point if you look hard enough, but my pick is the ultra-clean new LF20W series, one of the hottest properties in the watch world today. Perpetually sold out, I was able to find my vanilla-coloured version using the aforementioned e-alerts, and when I got that notice, I pounced. I love that Casio has dialled back the case and face graphics on these, as it reminds me of some lost artifact from a '70s-era German design firm. It disappears on the wrist, and sports some lovely muted colour choices to go with its minimalist ana-digi design. Scalpers have moved these along for north of $100, but if you're a bit patient, you can score yours at retail, a mere $30. And if you're extra-clever, you can find it for even less, like when I did at a giant superstore's website for a mere $23. It's the biggest bargain in watch design today, and you can take that to the bank.