The watch industry is nothing if not traditional — and this habitualness extends into the realm of brand partnerships. Formula 1, tennis, car brands, yachting, the Olympics and other top-tier aspirational sporting and cultural events. These are the happy hunting grounds for Swiss marketing executives hoping to leverage a new audience for their finely wrought, ticking products.
Cricket, though. That's not an avenue traditionally known for its high-profile timekeeping tie-ins. Which is why Hublot, who have been official partners of the ICC Cricket World Cup since 2015, might, just quietly, have a hit on its hands. And the reason is simple. For all that large parts of the world might view cricket as something of a niche colonial sport, its appeal is far from narrow – it's the second most popular sport in the world, pipped at the post only by football (or soccer, depending on where you are). One-and-a-half billion people are reported to have tuned into the 2015 Cricket World Cup, compared to, say, 98 million for the last Super Bowl. The fact that it's a less competitive endorsement environment must certainly have its appeal.
Hublot's cricket pitch has certainly seen significant traction in Australia — which makes sense, given that it's our most popular summer sport. In 2014 Michael Clarke became Hublot's first official Australian ambassador, and more recently Aussie vice-captain Pat Cummins and Ellyse Perry have become friends of the brand, joining an international roster that includes Rohit Sharma, Kevin Pietersen and former English captain Michael Vaughan.
And while the increased exposure in cricket's heartlands of England and Australia is all well and good, I suspect that Hublot really has its eyes on the massive, emerging market of India. Hublot CEO Mr Ricardo Guadalupe acknowledges that the brand has seen double-digit growth in India since it got involved in the game. A smart play indeed.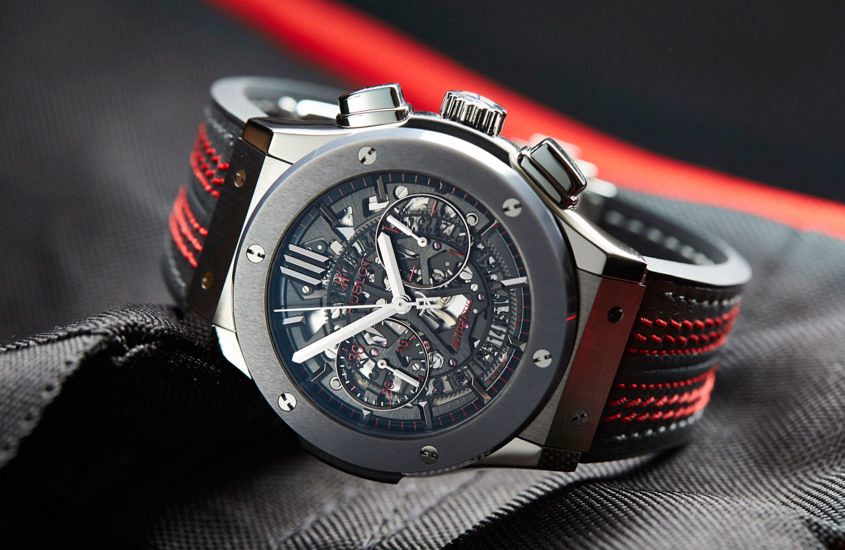 And in addition to the positive associations and brand name recognition that comes with this sort of sustained relationship, there's also limited edition watches. Hublot released some very hot cricket watches for the last World Cup, but the latest version, with its soft grey bezel and standout strap, is, we think, the best yet.
Made in partnership with Hublot. However, the opinions expressed in this article are our own in accordance with our Editorial Policy.