Here are the most beautiful quartz movements with open casebacks, with some hidden honourable mentions
Borna Bošnjak
Following last week's review of the Grand Seiko SBGP017, and your comments on Instagram regarding the exhibition of quartz movements, we were inspired to find other quartz watches with equally beautiful movements that also chose to put them on display. It's always been a rare sight to see a quartz watch with a display caseback, so we thought we'd point those out in particular — some present, some past. Having said that, some of the most beautiful quartz movements never had open casebacks, but are certainly deserving of an honourable mention.
Grand Seiko SBGP017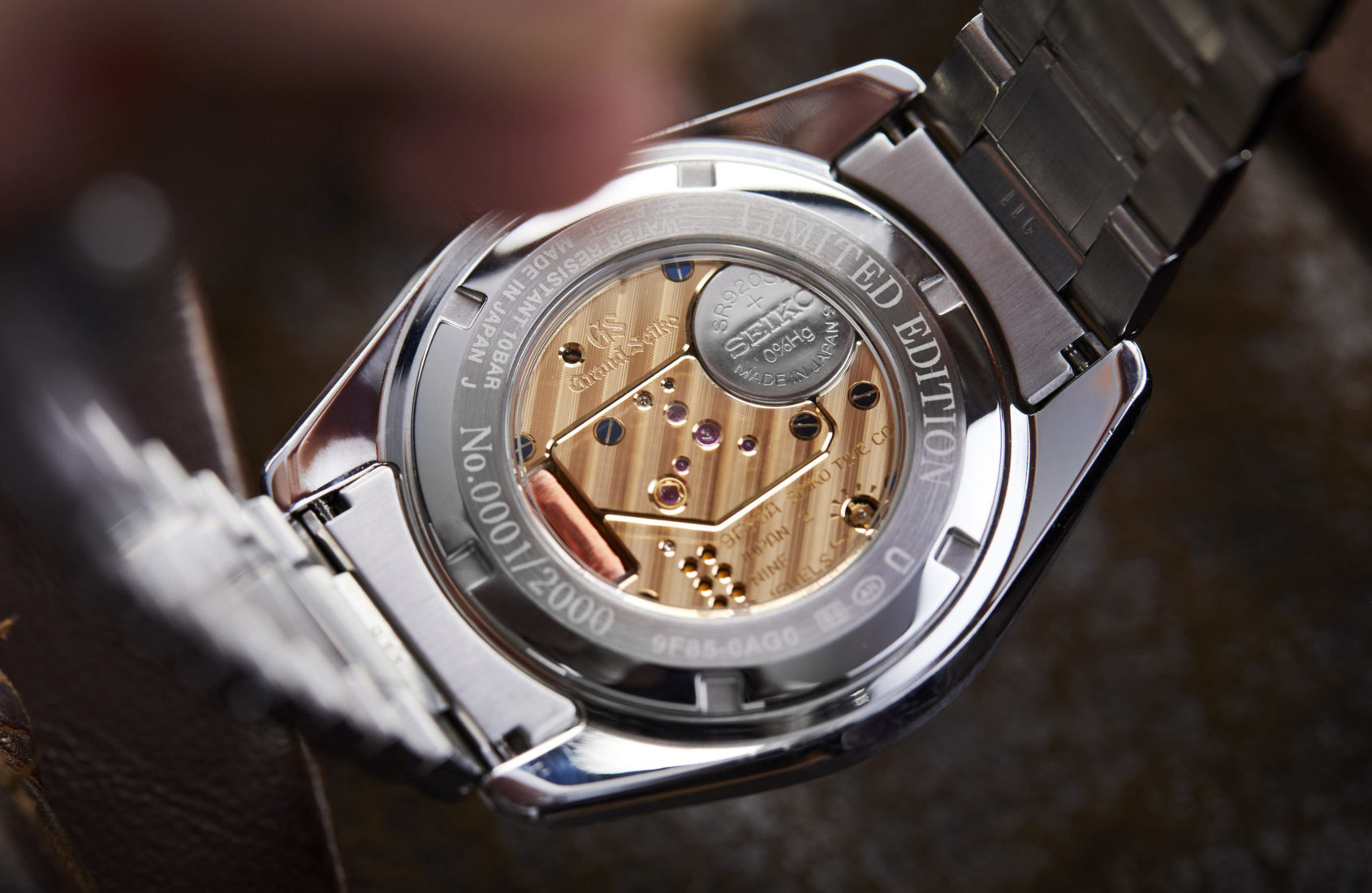 The one that inspired this article, though not the first by Grand Seiko. The 'trend' began with the release of the SBGV238 that celebrated the 25th anniversary of the 9F series of movements, putting its 9F82 on display. My only wish for the next open-caseback GS quartz is a decorated battery — that would be the ultimate flex from an already pretty big one.
F.P. Journe Élégante
F.P. Journe, creator of mechanical marvels such as the Vagabondage and the Astronomic Blue, custodian of the holy trinity of jewels, springs and gears, maker of … a quartz watch? I was just as surprised when I learned of the Élégante's existence, only for my astonishment to turn into intrigue, as I learned more about it. Apart from its exquisite finish seen through the open caseback, heart decoration and all, the Calibre 1210 has a smart standby function, going to sleep after 35 minutes being at rest. If the motion detector visible through an aperture on the dial detects, well, motion, the hands catch up to the time kept by the microprocessor. In turn, this will keep the Élégante running for a decade, assuming daily use, with as much as 18 years of stand-by a possibility.
Citizen Caliber 0100
First seen in a piece-unique pocket watch, then revived to power the most accurate wristwatch in the world, the Caliber 0100 from Citizen is a true technological marvel, and a beautiful one at that. With its quartz oscillator running at 8.4 MHz (which is more than 1.5 million times that of a high-beat mechanical movement), the Caliber 0100 guarantees an accuracy of +/- 1 second per year. DLC-coated components give it a sleek, modern look, fitting of the type of movement it is.
Girard-Perregaux Equation Terre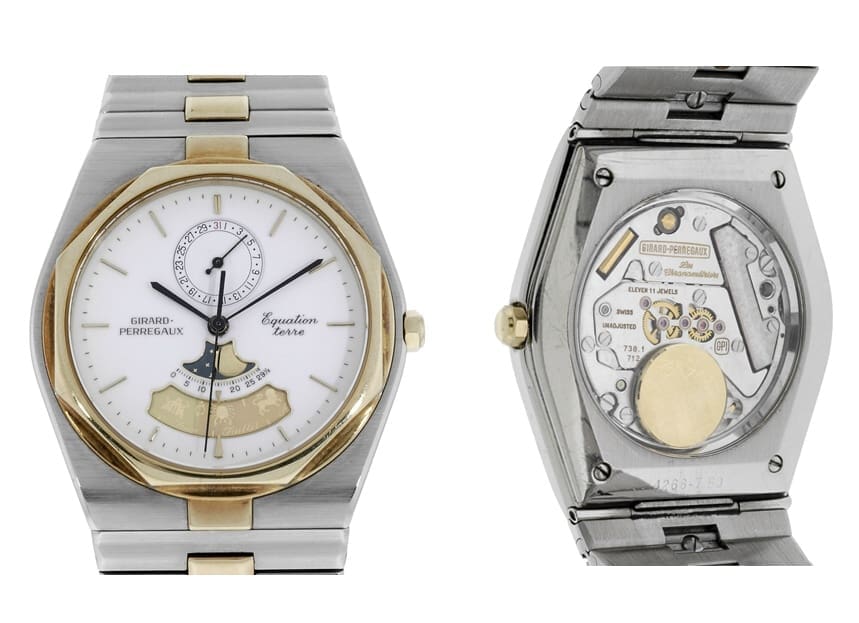 Here's a bit of an oddball. While I admit to struggling to find any quartz watches with open casebacks older than a couple of years, I was glad to come across this. This Girard-Perregaux Equation Terre is an obvious child of the 1980s, with its two-tone, integrated bracelet design. What I'm certain was unusual even for the '80s is the Calibre 738.1/711 movement — a high-jewel count, complicated quartz with moonphase and zodiac complications, with extensive decoration — even the battery cover has Geneva striping!
Bruno Söhnle
The watches on this list so far have all been either expensive, unavailable, or both. Glashütte-based Bruno Söhnle has a differrent idea. Founded in 2000, the brand puts extra attention into quartz movements, proudly displaying them through open casebacks. The movements are made by Ronda, a Swiss manufacturer, before extensive refinement by Bruno Söhnle. These watches are also relatively affordable, ranging between $500 AUD for time and date models, to just below $1,000 AUD for a quartz chronograph.
Seiko 35A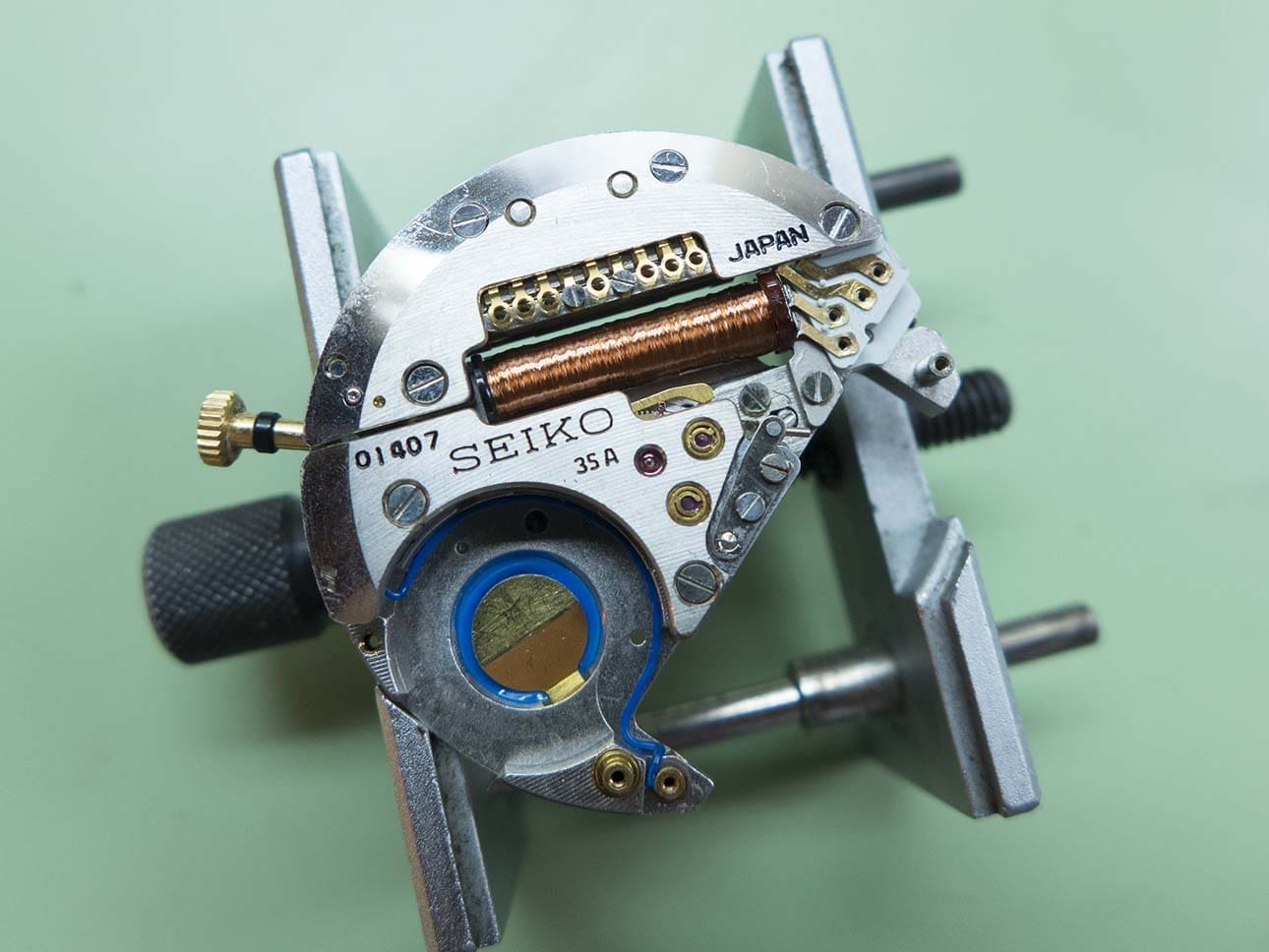 Arguably the most significant quartz movement ever produced, the 35A barely beat out the Swiss Beta 21 to the market. Unveiled on Christmas Day 1969, it powered the Astron, which became the world's first quartz watch. At the time, Seiko claimed an accuracy of +/- 5 seconds per month, selling 100 units within a week of its release, priced at $1,250 USD, or around $10,000 in today's money.
Beta 21
A joint venture of 20-odd Swiss watchmaking giants formed as the Centre Electronique Horloger in 1962, in response to the looming doom of a quartz revolution. Used in many products from the contributing manufacturers, the Beta 21 isn't the most beautiful in a modern context, especially considering the square-peg-in-a-round-hole look, but is certainly among the most important. The example above is housed in a Patek Philippe 3587, but the Beta 21 and its variations were also found in Omega's Electroquartz and the Rolex 5100.
Rolex Oysterquartz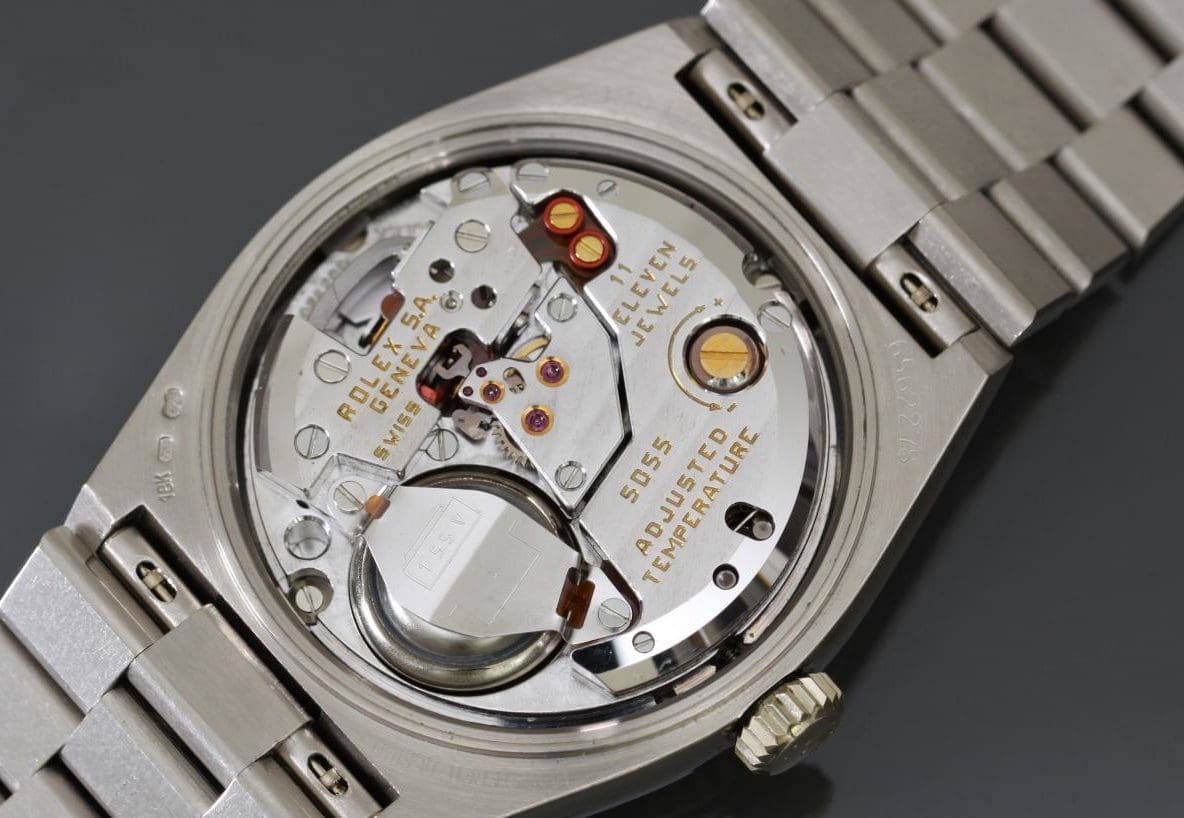 Often touted as one of the finest quartz movements ever made, it is the result of Rolex's departure from the Beta 21. The 5035 and 5055 movements benefited from a faster quartz oscillator and improved resistance of the oscillator to temperature fluctuations. Look closely, and you'll notice the inclusion of a pallet fork, which in turn drives a pallet wheel that gears off to drive the hands. The result is a mechanical ticking sound and no backlash of the second hand. Had Rolex not bothered putting their name on the movement, it wouldn't be long before it became obvious who made it. That one person who had straight As, speaks with surgical precision and has typewriter-like handwriting is what the movement finishing reminds me of. Free of flourishes and excessive decoration, it does everything it needs to do and no more, but does it oh so well.
Though I certainly found movements worthy of inclusion on this list, it wasn't as easy a search as I thought. I'd be interested to hear of any other beautiful quartz movements with or without open casebacks, so if you think I've missed any, email me at [email protected]