Is this the most accessible true worldtimer on the market right now? The Christopher Ward C1 Grand Malvern Worldtimer
Time+Tide
Editor's note: Christopher Ward is a name that pops up whenever someone is looking for a watch that offers a solid value proposition, and this remarkably well-priced worldtimer proves the point. Stylish times, no matter where you are in the world …
Worldtimers — which allow you to, at a glance, quickly determine the time anywhere across the globe — aren't the most common complications. And typically, this level of mechanical wizardry comes at a cost. Typically. This handsome fella, the C1 Grand Malvern Worldtimer from UK-based outfit Christopher Ward, bucks the trend.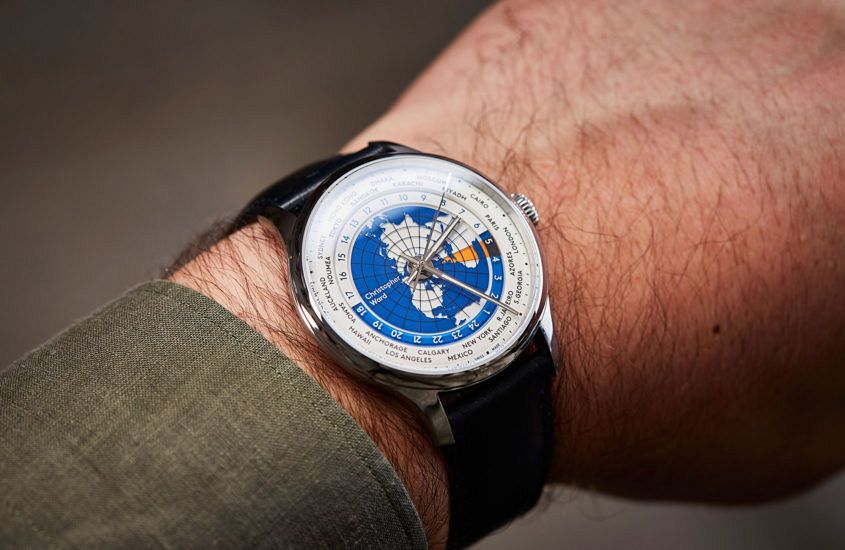 Before we delve into the details, it's worth a quick recap of the major types of travel watches. A GMT or dual time watch is simple enough — displaying a second time zone in either 24 or 12-hour time respectively (if the latter, you typically get a day/night indicator as well). And then there's worldtimers, which rock 24-hour display AND a city disc to help make international travel and telephony a cinch. This system was initially developed in the 1930s by Louis Cottier, and is a complication with quite a prestigious pedigree. And then there are watches that have the city ring, but only show two time zones (but often allows you to quickly adjust them): Glashütte Original and Nomos spring to mind here.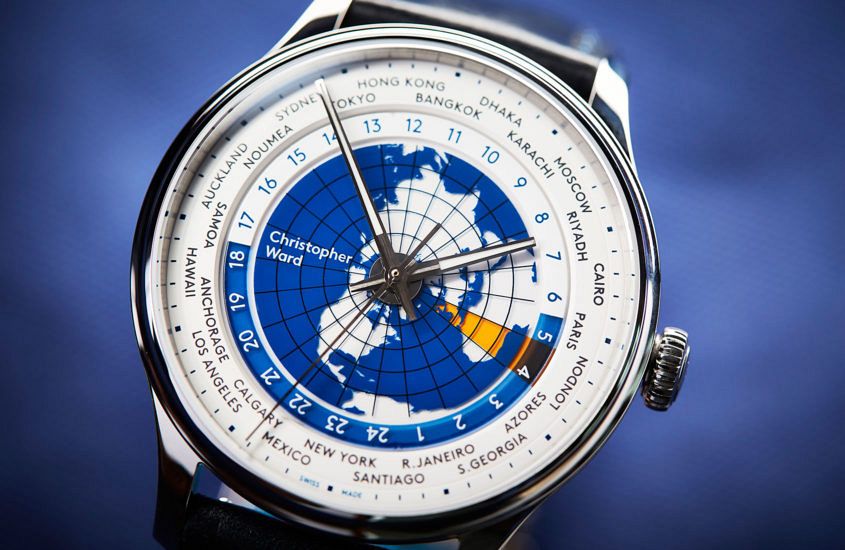 So that's the potted history of worldtimers, so now let's have a closer look at the Christopher Ward C1 Grand Malvern Worldtimer. As you can see, it follows the traditional worldtimer layout. An outer city ring, a 24-hour time disc and a central, rotating map display. One nice twist is that the orange 'radar', which functions essentially like a GMT hand, allows you to quickly focus on a key time zone (after all, you don't always need to see ALL the time zones at once). One necessary side effect of displaying all this information in a legible manner is a larger case size, and we're talking about 43.5mm here, in steel.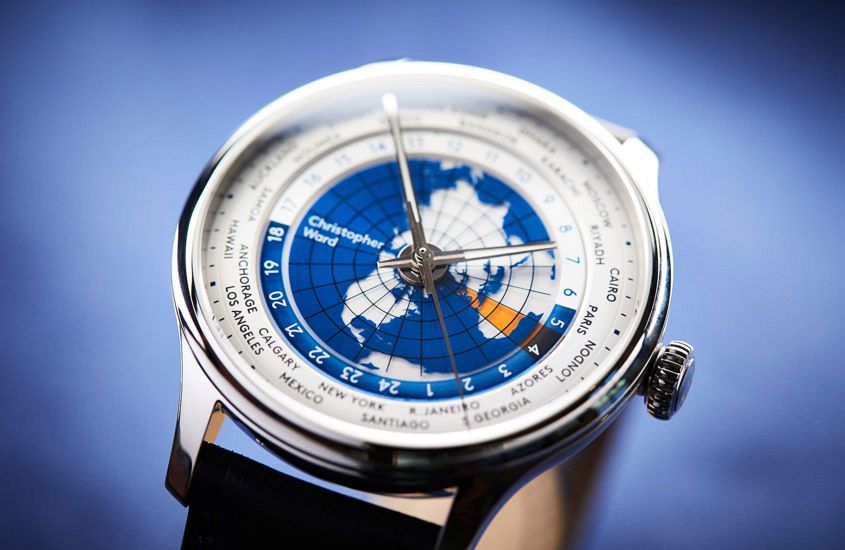 Aside from the attention-seeking dial, this watch is quite classic in style, which is the right call to make. The navy blue calf strap is a good balance between dressy and casual, and comes fitted with a single fold deployant (a simple tang buckle would also work well). The movement is the JJ03, with a module Christopher Ward have modified in house, thanks to the efforts of long-time collaborator Johannes Jahnke.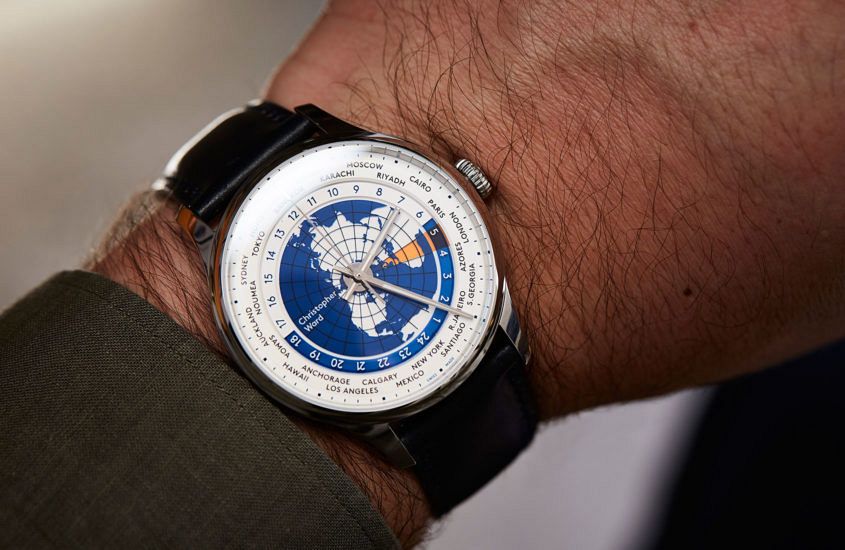 Really, though, the big drawcard here is the price. A Swiss mechanical worldtimer priced at less than $1500 is pretty crazy. And while there are some compromises with that price (don't expect much in the way of fancy movement finishing here), it's still pretty great. If you've ever been curious about a worldtimer, this is a great way to scratch that itch.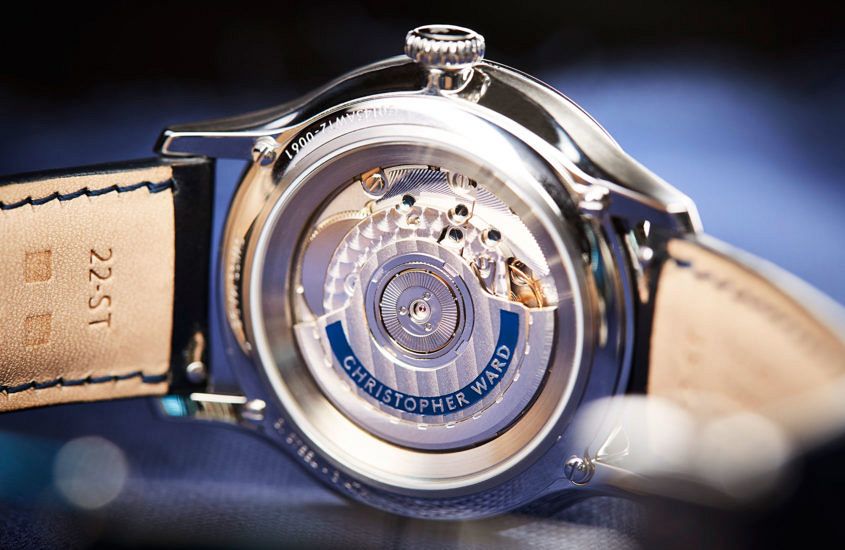 Christopher Ward C1 Grand Malvern Worldtimer Australian pricing
Christopher Ward C1 Grand Malvern Worldtimer, $1485, from their website.