The best JDM Seiko and Grand Seiko watches and how you can get them, even if you don't live in Japan
Zach Blass
Within the thriving community of Seiko and Grand Seiko enthusiasts, some of the most highly prized watches are released only in the Japanese Domestic Market and the magic acronym you'll hear more than any other in this community is indeed 'JDM'. These JDM pieces might not be the most expensive, or limited in production numbers, but for anyone living outside of Japan they are highly prized for being tricky to get in other countries around the world. So how to get JDM watches out of Japan? It certainly isn't impossible to add a JDM reference to your collection. You just need to know the best ways to go about it.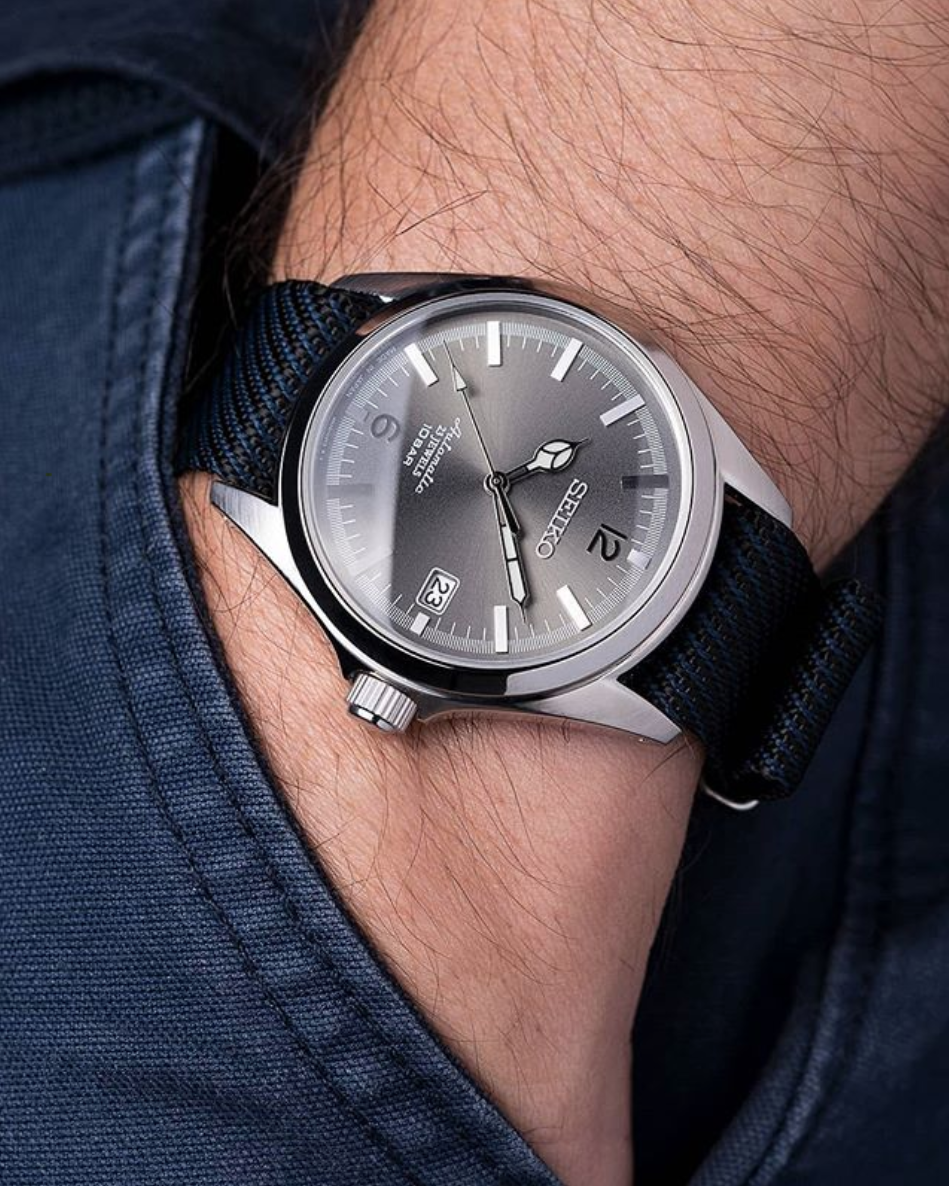 We spoke with James Davison (@seikoman35), an Australian Seiko and Grand Seiko collector and dealer who shared a few tips to getting the watch that you want without too much hassle or paying too much. He is one of the co-creators of Two Vintage Seikos (@two_vintage_seikos), an innovative Instagram-based auction page that almost exclusively sells Seiko and Grand Seiko references that James sources directly from Japan. When I asked how best to get a JDM reference from one of the manufacturers, he offered two solutions.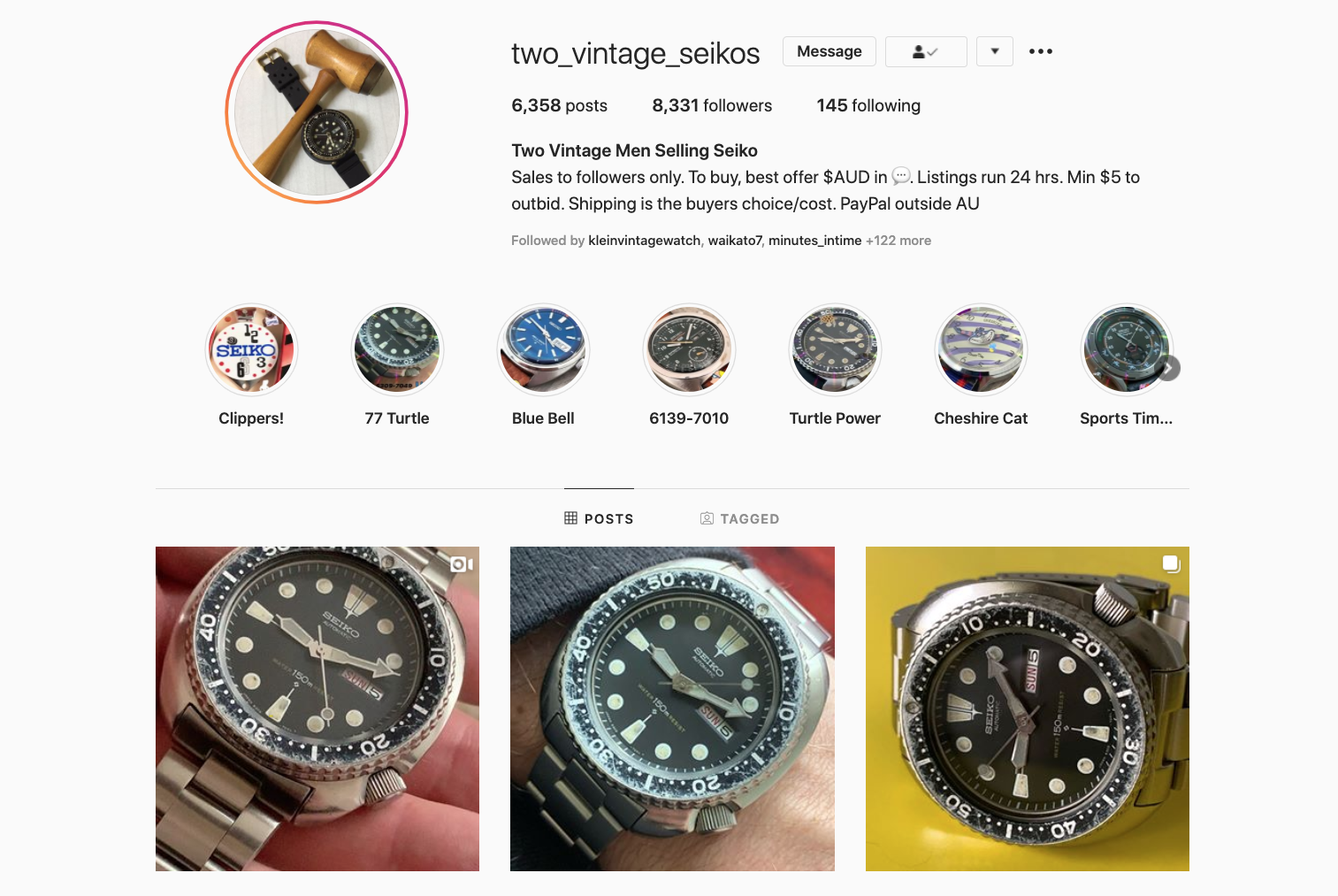 1. Know a guy
As you either know, or are beginning to realise, relationships are very important when it comes to watch collecting. The simplest way to get a special watch that is only released to the Japanese market is to have someone in Japan buy it for you. This might sound so obvious as to be stupid, but if you have a friend who lives in Japan who can buy it for you, that is simply the best way.
"If you have a friend over there who can get it for you, or even a dealer that you have a relationship with, that's probably easiest," James said. "They can buy it and have it shipped to their address, and then post it directly to you. You might want to pay them a little bit for helping you out, but it's the simplest and cheapest way to do it."
This can also help with navigating different currencies, taxes and shipping costs that can sometimes unexpectedly rear their head. Having a native Japanese speaker can also help hugely as translating websites isn't easy, and they can help you navigate any details that might otherwise cause problems. But if you don't have anyone you can turn to in the pursuit of the next piece, never fear because there is another solution.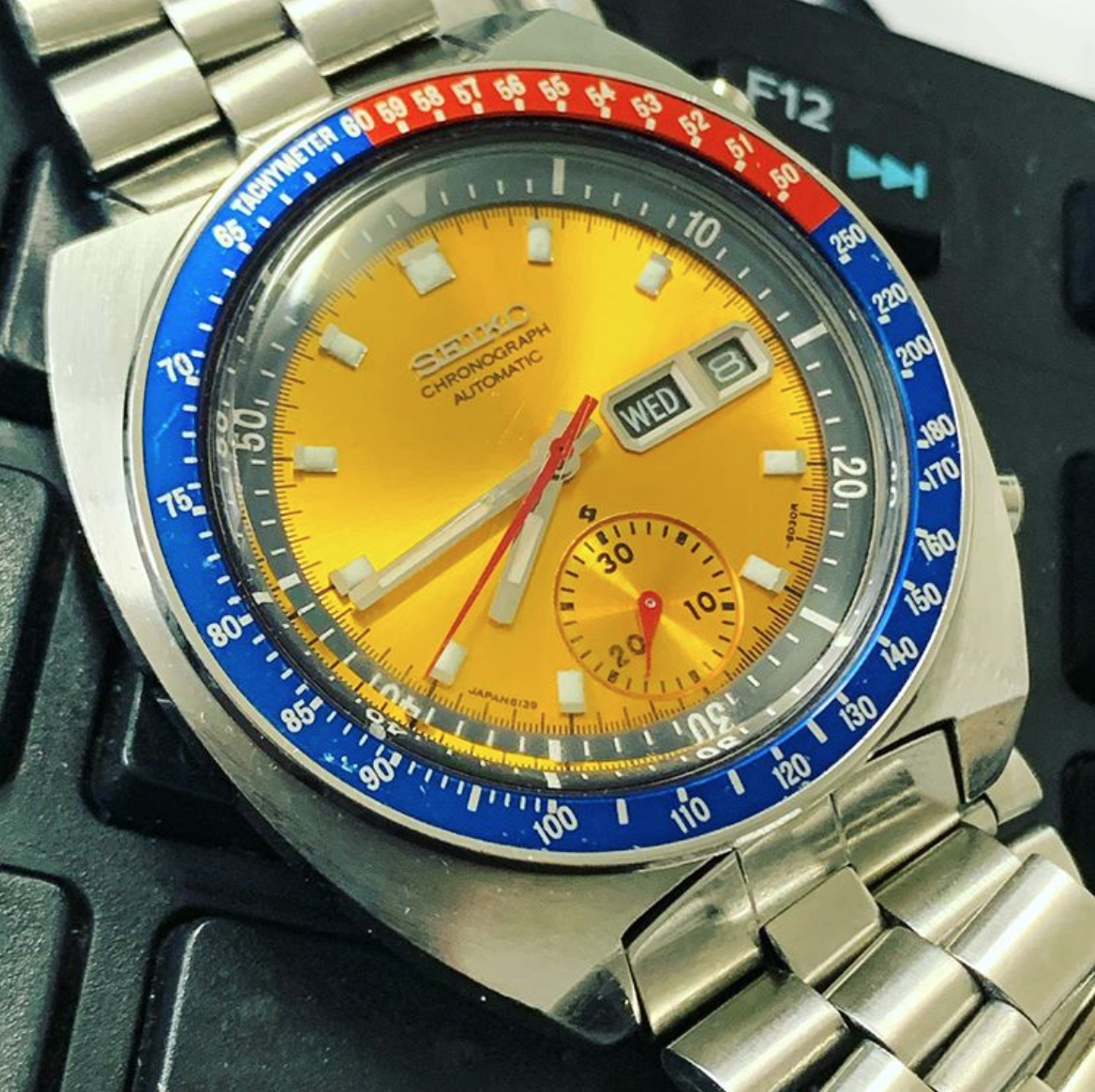 2. Wake up and smell the internet
This is also an obvious one on the face of it, but mistakes can be very costly when it comes to buying watches online from overseas. "You can buy anything online, but it is harder to know what condition something is in if it isn't brand new, and you can also pay too much because it's more difficult to negotiate," James explained.
"There will always be a bit of a premium that you have to pay, but always do your best to find the best price for the watch you want," he advised.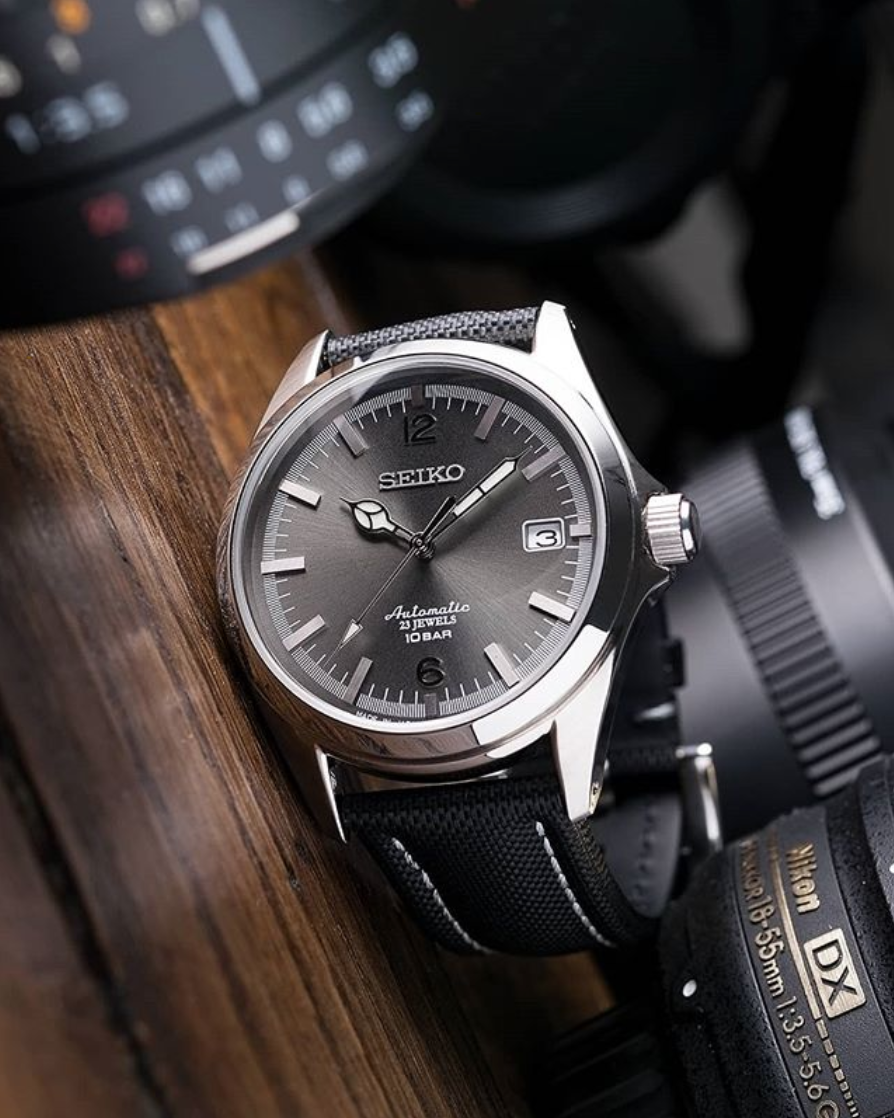 When it comes to vintage JDM references, the internet is still a great place to find rare and unusual pieces, but the risks are still there. The condition of the watch is sometimes more difficult to assess, there might be parts that have been swapped out (meaning it is no longer "original") and vintage watches are much more likely to be damaged in transit.
"Watches from the '60s are nowhere near as tough as ones from today," James explained. "They are much more fragile, and can often be magnetised by the X-ray machines as they pass through different ports as they travel. Sometimes it isn't a huge problem, but it isn't the way you want your new watch to arrive to your door." In saying that, sites like Buyee.jp will offer more specific JDM watches that might not turn up elsewhere on online marketplaces, making it worth your time if the risks are calculated correctly.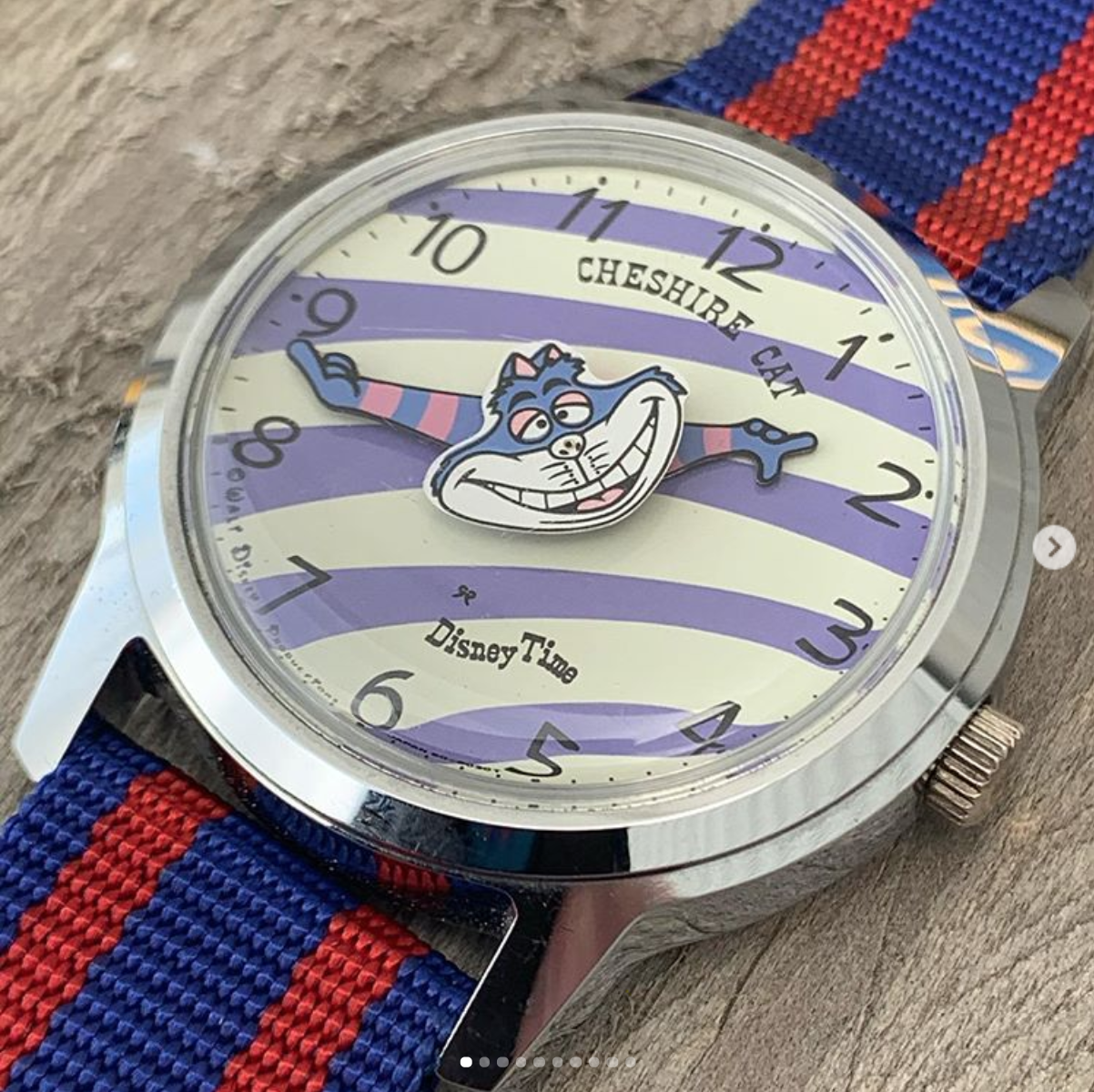 So while it isn't as simple as walking down to your local boutique or dealer, buying JDM Seiko and Grand Seiko references is by no means impossible. Always do your research on the watch that you want to make sure you are buying exactly what you intended to buy, and think you're buying. Hunt around for the best price you can find, but remember a small premium isn't uncommon. And if you can get a trusted associate in Japan to buy for you, that is both simple and most affordable.
Now that you've had your appetite whet for adding a new JDM piece to your collection, we picked out a few of our favourite references across both Grand Seiko and Seiko that show the variety of pieces that local Japanese customers are so lucky to have direct access to.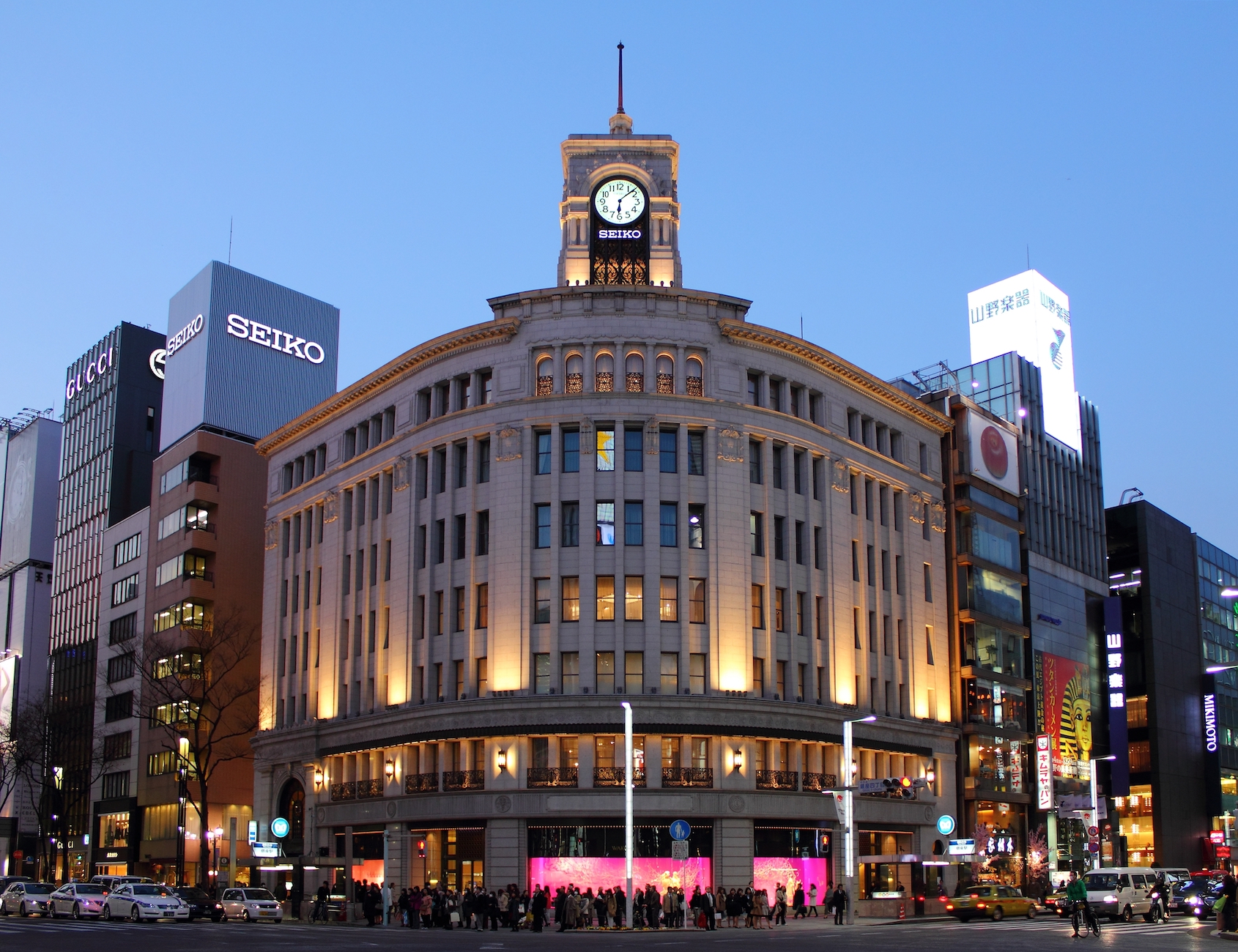 Grand Seiko SBGH219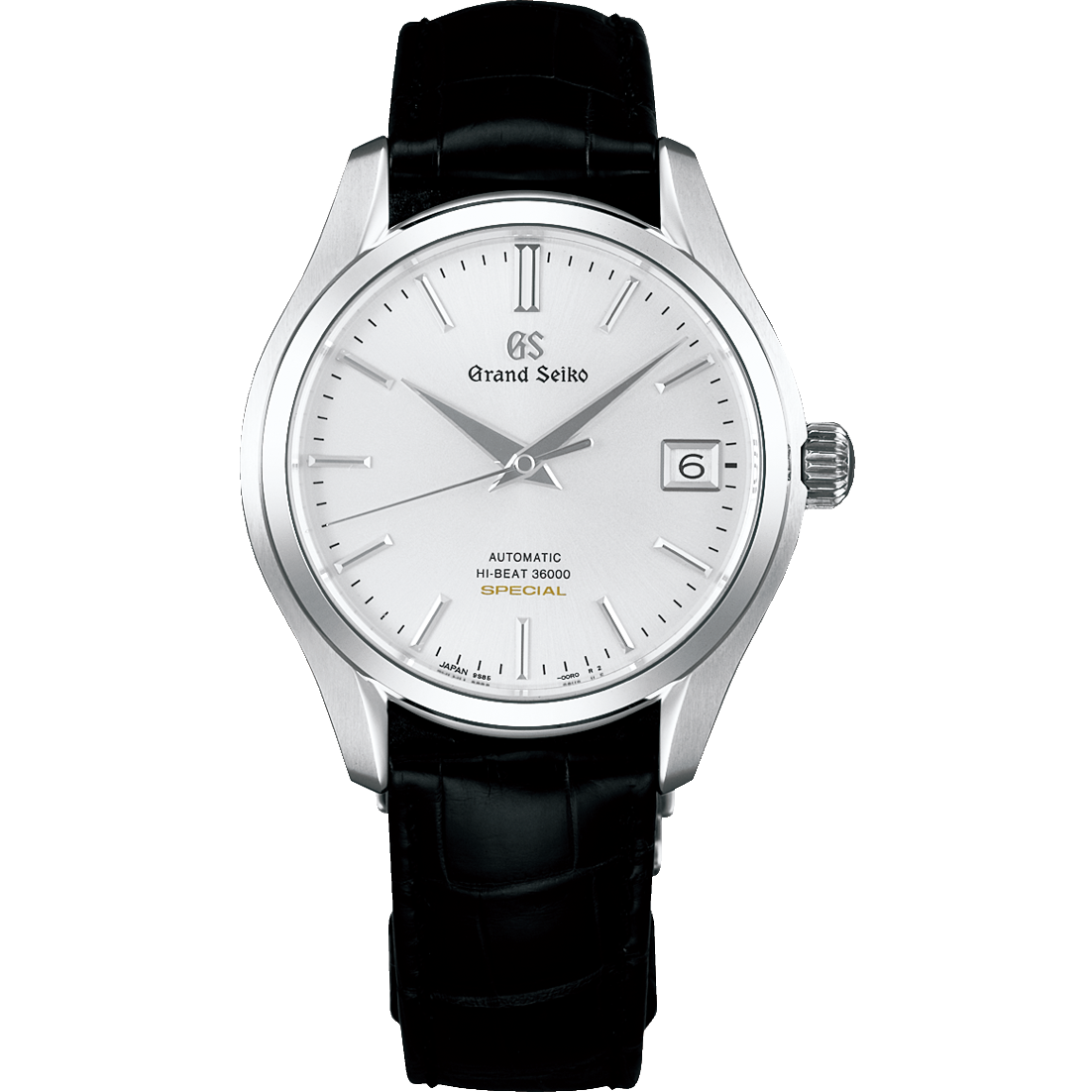 Grand Seiko equipped the 18k White Gold cased SBGH219 with a special movement that has passed what they call the "Grand Seiko Special Standards", referred to there on the dial with the 'SPECIAL' text. Only a few per year can be produced because a skilled watchmaker has to spend much more time adjusting and regulating the watch than a standard model in order to meet their high-precision standards (+4 seconds to -2 seconds). 
Grand Seiko SBGA421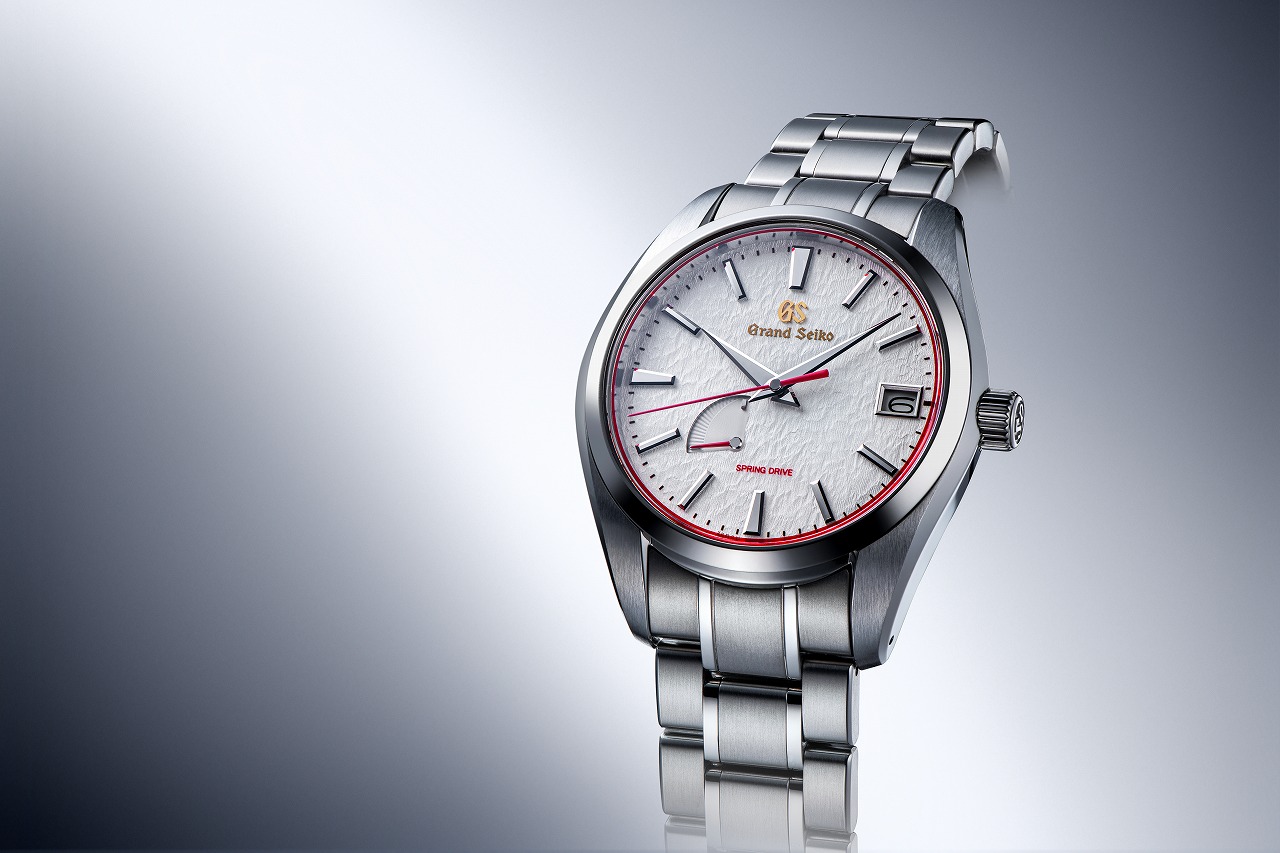 In collaboration with the AJHH (Japanese Association of Haute Horlogerie), Grand Seiko has produced a limited edition of the Snowflake with a twist, by switching the blue hands found on the SBGA211 with reddish-pink hands as well as an outer red/pink ring to the dial. Spring Drive at six o'clock matches the new coloured accents, and the applied Grand Seiko logo is yellow gold in tone. Even more interesting, the entire sapphire display back is a red crystal.
Grand Seiko SBGH283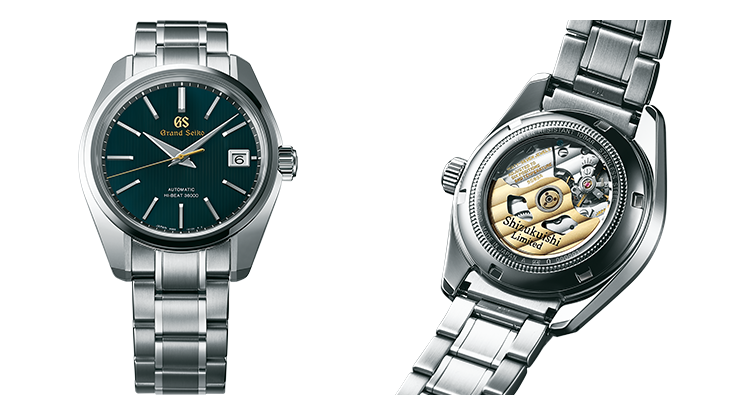 The SBGH283 is a Grand Seiko model available only in Japan at their brand-new Studio Shizukuishi. The watch features the 9S85 hi-beat and performance movement. It stands out with its green dial, inspired by the image of fresh leaves on the trees around the very studio where it is built, and enhanced with a vertically striped motif.
Grand Seiko SBGA364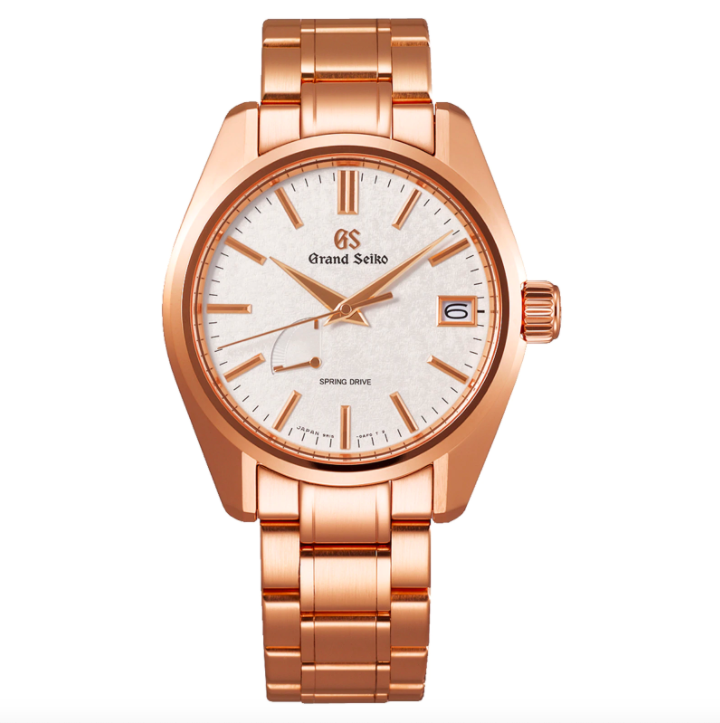 Arguably one of the best "flex" watches made by Grand Seiko, the SBGA364 combines a Zaratsu-finished 44GS case and bracelet with a white Kira-Zuri dial. And did I mention the watch is made of 18k pink gold? Pair this watch with the US-exclusive SBGA387, and one would have quite the two-watch collection!
Seiko SCXP041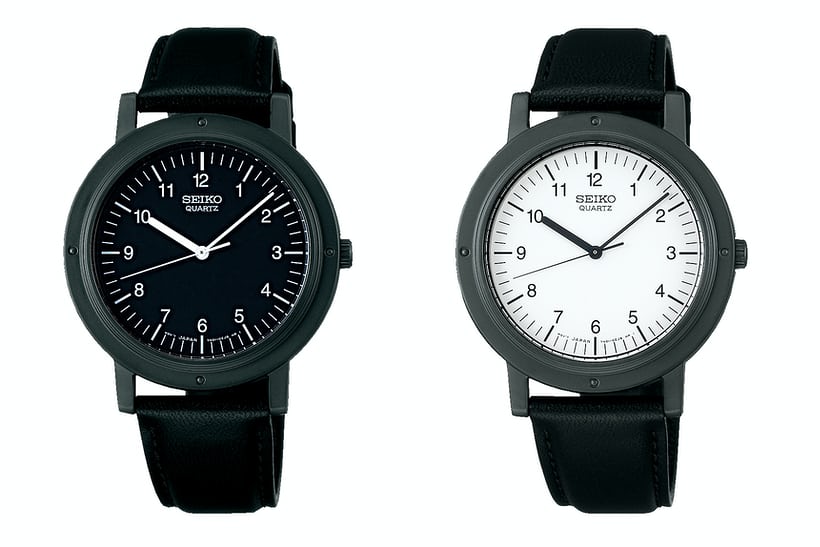 Nano Universe and Seiko have teamed up to re-create one of the most iconic Seikos, worn by the iconic Steve Jobs on the cover of Time magazine. The SCXP041 Seiko Chariot Re-Edition is the ultimate Seiko for both Apple and watch fanatics.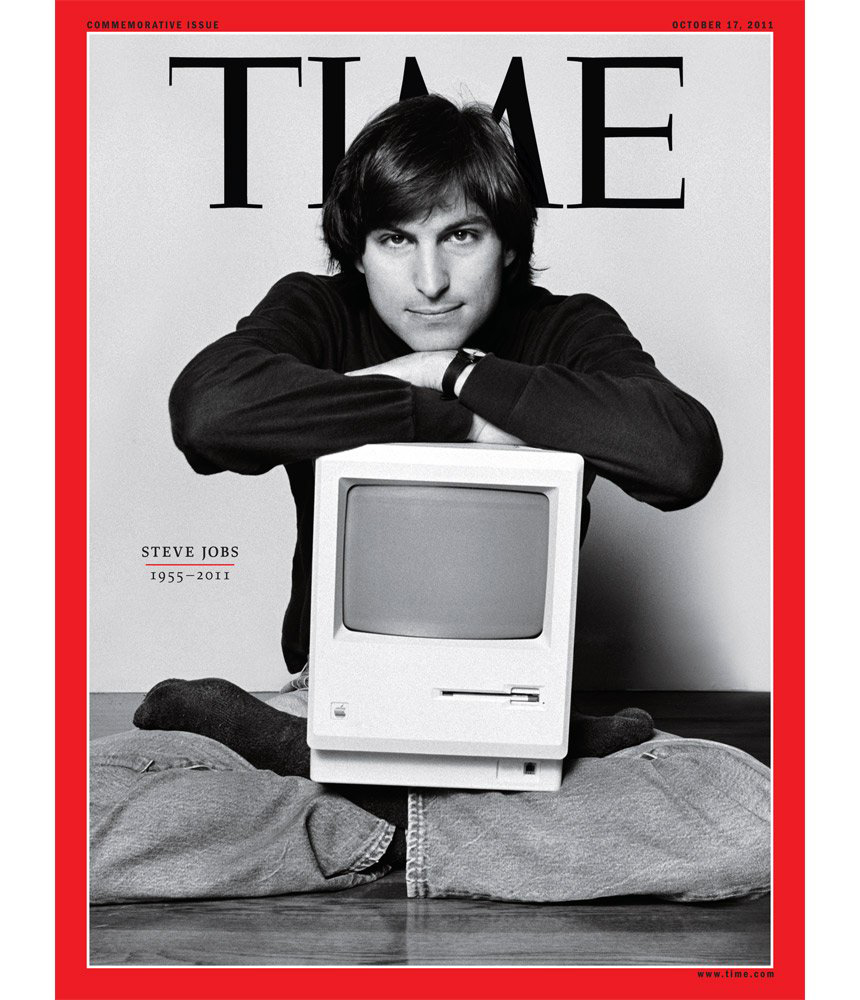 Seiko SCED041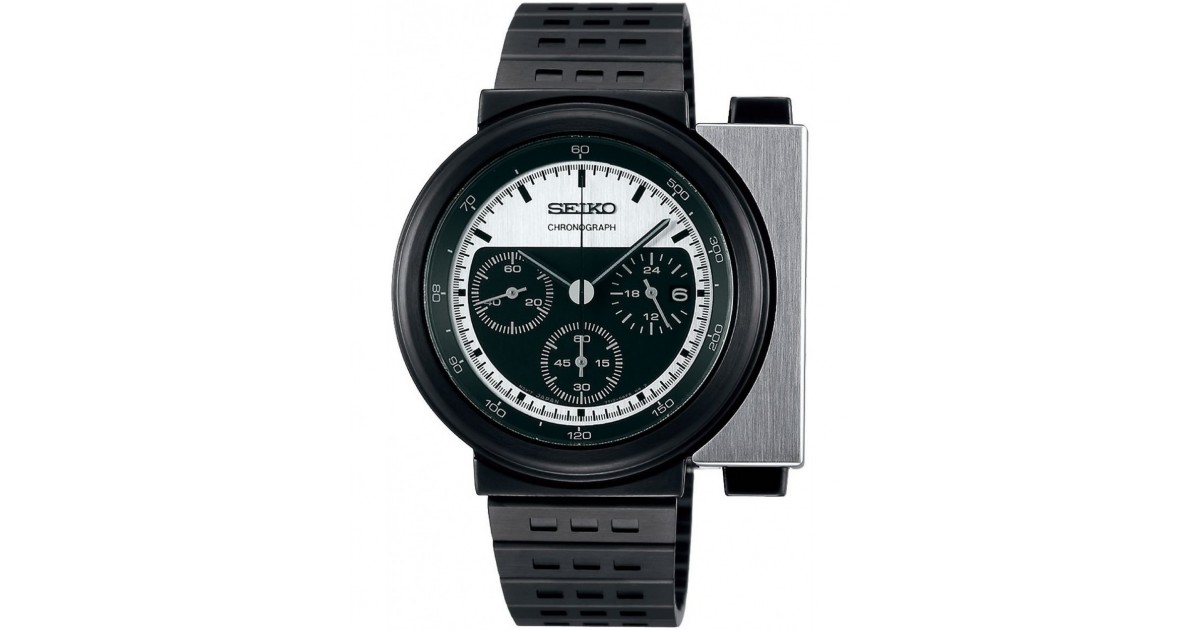 A limited edition re-release of 2000 watches, the SCED041 is a monochromatic take on the Giorgetto Giugiaro-designed watch Sigourney Weaver wore in the 1986 film Aliens. The original SCED035 was a matte silver variant with orange hands.
Seiko SCED053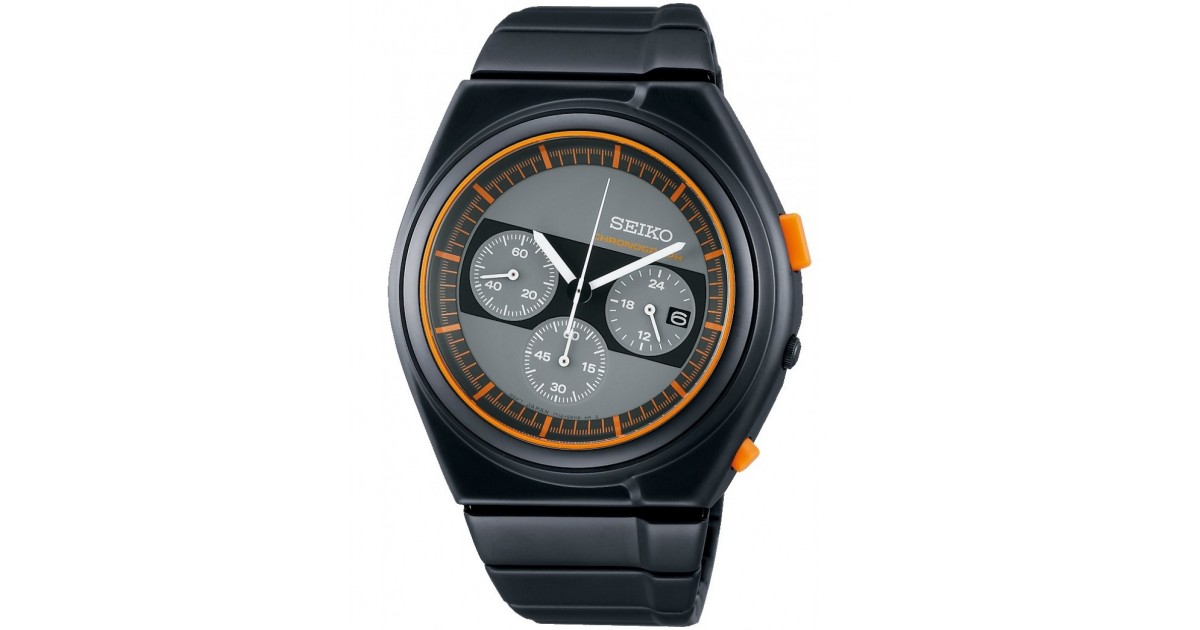 While not tied to any particular blockbuster film, the Seiko Spirit Giugiaro Design Limited Edition "Rider's Chronograph" watch is yet another striking collaboration between Seiko and Giugiaro. It is clear when the venerated Japanese house teams up with an Italian design legend you are going to get a distinct, dashing and original design.
By Nick Kenyon and Zach Blass.