A Question of Time: 10 questions with the Time+Tide team – Zach Blass
Zach Blass
Editor's note: What makes the Time+Tide team tick? That's what we want to try and uncover in this new series that will turn the spotlight on the horological preference, quirks and prejudices of our teams of contributors and editors. This week, Time+Tide's Editor Zach Blass takes the hot seat.
When did you first become interested in watches?
I have said it before in my Q+A video from last year's Geneva Watch Days, but all the credit for my passion for watches goes to my grandfather. He spent much of his life selling watches, everything from Victorinox to Rolex, and he had always impressed the idea that every man needs a watch on their wrist. It was his very own Rolex Datejust that had me curious about watches before I could even tie my own shoelaces. I just remember being captivated by the cyclops date window, hearing the faint tick of the movement, and the seconds hand sweeping across the dial. As I would get older, it also became clearer to me that a watch was one of the few accessories, at least conservatively speaking, where men can express further personality and style. Sunglasses, belt, and watch.
What was your first watch, and your first "serious" watch? 
I cannot remember exactly how old I was, I only know I was very young. My parents bought me and my twin brother Baby-G G-Shock watches, which for that age is a very appropriate option. My grandfather would later give me a quartz Victorinox Swiss Army watch of his when I was around ten or eleven years old, and at 40mm in diameter it looked massive on my wrist. Nonetheless, I would wear that watch every day for years until I purchased some other fashion watches (Calvin Klein, J. Crew x Timex) and began to rotate between them. These watches are important because they got me into the habit of wearing a watch every day without fail, I can only think of a handful of times in the last few decades where I forgot to strap a watch onto my wrist before leaving my apartment.
The first "serious" watch I would say is my Longines Mainliner from the '40s. I am not saying it is the first "serious" watch because it was my first mechanical watch – not being a quartz snob here. I give it this title because it was the first watch I bought as an enthusiast, as someone intently on the path of collecting watches and as someone who was reading the then-rising digital watch media religiously. It is also the watch that really taught me the idea that we are custodians of these timepieces, that neat vintage pieces like it were born long before I was, and that, with proper care, will live for generations longer than I will. I purchased it on eBay my freshman year of college for a few hundred dollars. It does not get as much love now, but every now and again I throw it on to remember where it all began for me as a watch collector.
What is your collecting style? Does it have a particular focus?
Perhaps I do have a collecting style and focus, but I feel it is important to stress that, along a collecting journey one goes through phases. At one point I wanted to own one watch from as many venerated brands I could afford, then I transitioned into a complications phase – trying to have different pieces that boasted different complications – a chronograph, a watch with a power reserve indicator… I would later have a colours phase, where I wanted to own watches that all had different dial colours. After a variety of phases, where I have landed now is perhaps a combination of all the previous ones. I would say my focus is for each watch to have a purpose, a reason to rotate wear – no safe queens for me. I refuse to have too much of the same thing. I do not want eight different references of a Submariner, or too many watches with the same dial colour. With any given watch I currently own, I can tell you exactly when and why I typically choose to put it on my wrist. I put this into more coherent thought in a recent article about my watch-collecting journey.
Which watch do you wear the most?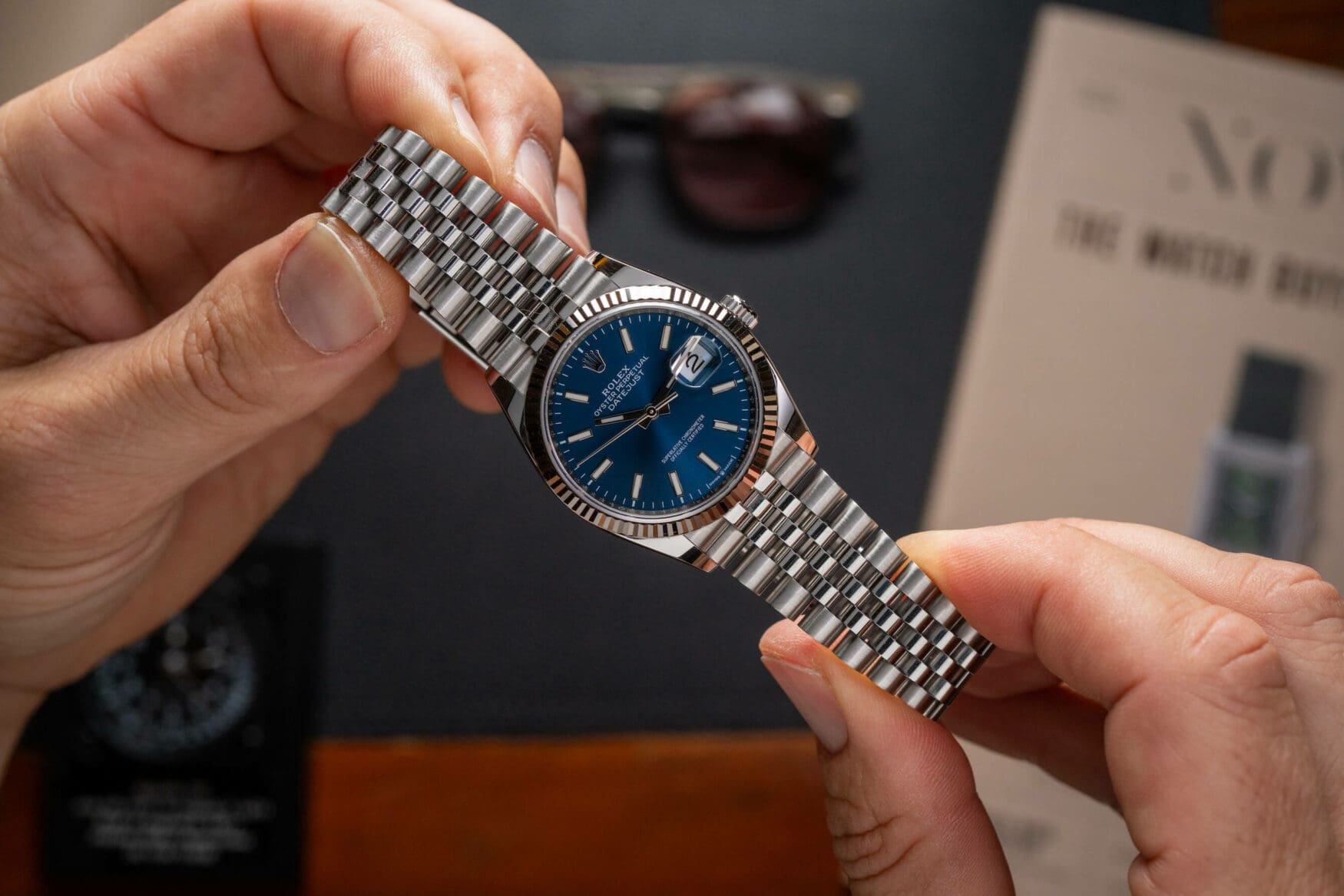 I am good about switching up my watch each day, sometimes switching between multiple the same day. Within the watches I currently own, I suspect my Rolex Datejust ref. 126234 has racked up the most hours on my wrist. My most commonly worn watches right now, at least during the day, I would say are the Rolex Datejust and Explorer ref. 1016, a Grand Seiko SBGH283, and Zenith Defy Classic Skeleton 'Night Surfer' Time+Tide Edition. At night, I shift over to my dressier strap watches like the Cartier Santos Dumont, Piaget Altiplano 900P, and A. Lange & Söhne 1815 Up/Down ref. 221.021.
Your house is on fire and you can only save one watch. Which watch would you save?
My eight most worn watches are all in one watch box, so realistically I would grab the box instead of taking the time to pull one out as the heat of a raging fire is racing to kill me. I could have a different answer every time you ask – this question gives me so much anxiety. For now, I would say the Cartier Santos Dumont Large Limited Edition with a beige-lacquered pink gold case. It is just such a dear and distinct watch, and is probably the least replaceable. With funds, and time, I could get back watches like my Snowflake or even the Datejust 36. Getting this back, however, would be a major challenge.
What's your favourite watch brand and favourite complication?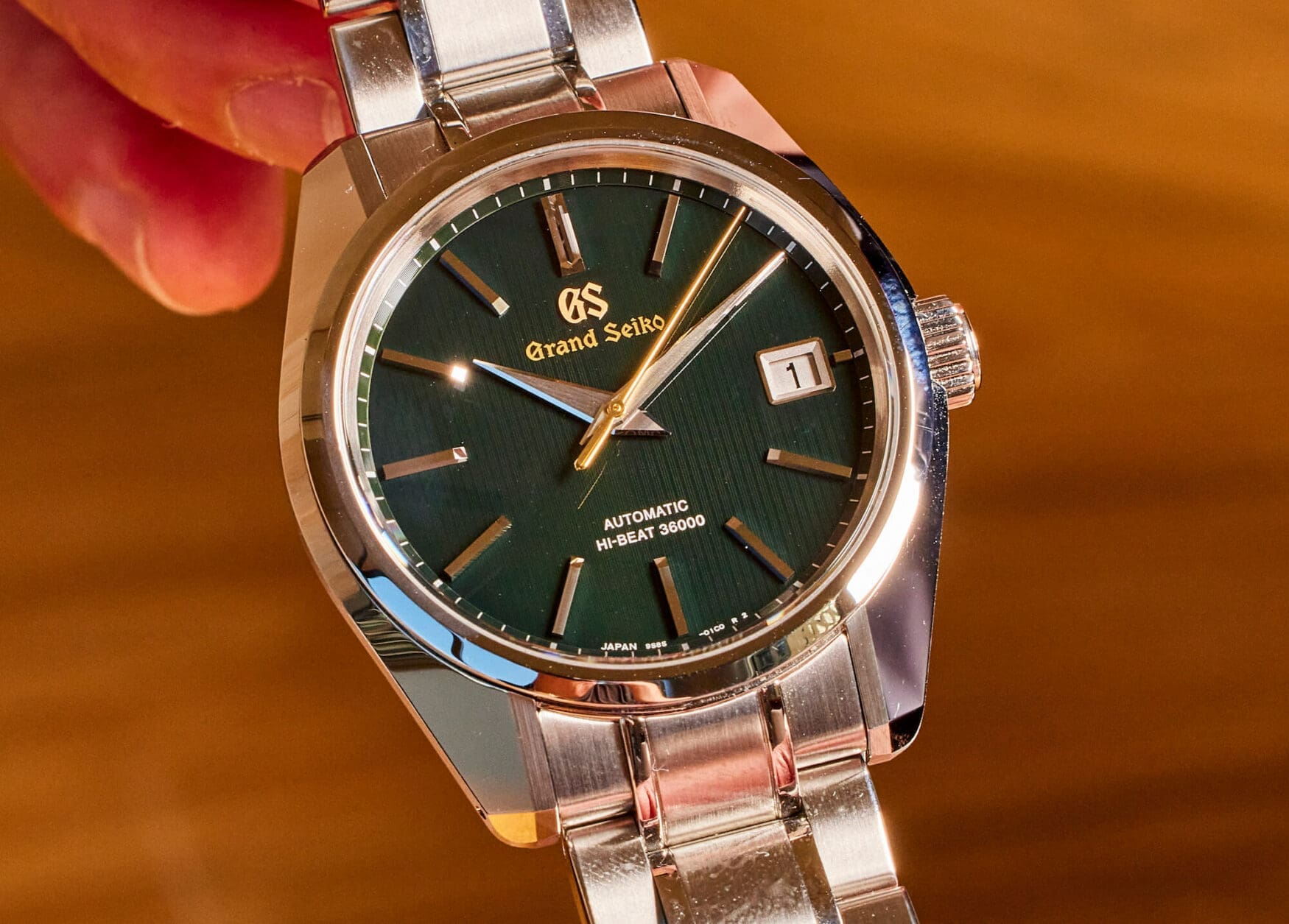 I definitely have a handful of brands that I favour, but I would say the brand I feel closest to is Grand Seiko. Especially after my time at the manufacture, I just have so much admiration and respect for the brand, their philosophy, and grammar of design. There is arguably too much variety within their catalogue, but if I could only wear watches from one brand for the rest of my life I think it would have to be Grand Seiko. I would never get bored. I love that it is the watch geek's brand. When I walk down the street, wearing my Grand Seiko hat and watch, and I see someone smirk as they catch either, I know immediately that I could sit down with this stranger, have a few, pints, and talk for hours.
View this post on Instagram
My complication of choice is something I attribute to my grandmother, and her glockenspiel alarm clock I always played with. While absolutely useless, I never get tired of hearing a minute repeater chime. Music is a universal language. Some of you may like a chronograph, others a perpetual calendar, but I feel confident in saying that we all love music. As soon as someone pulls the slide, it renders an entire room of watch nerds silent. Something to be said about that power, eh?
Grail watch?
Philippe Dufour Simplicity. Hands down. I guess a Credor Eichi II as well – but for the same reason. They are both if-you-know-you-know grails – clean, crisp, simple, and timeless. I would also not feel like I need to pull my jacket sleeve over while riding the NYC subway while wearing either. They will never go out of style, and they each boast some of the best movement finishing in the history of watchmaking. For the Simplicity I would even prefer the original 34mm size over the 37mm case.
What "tweaks your tourb" the most?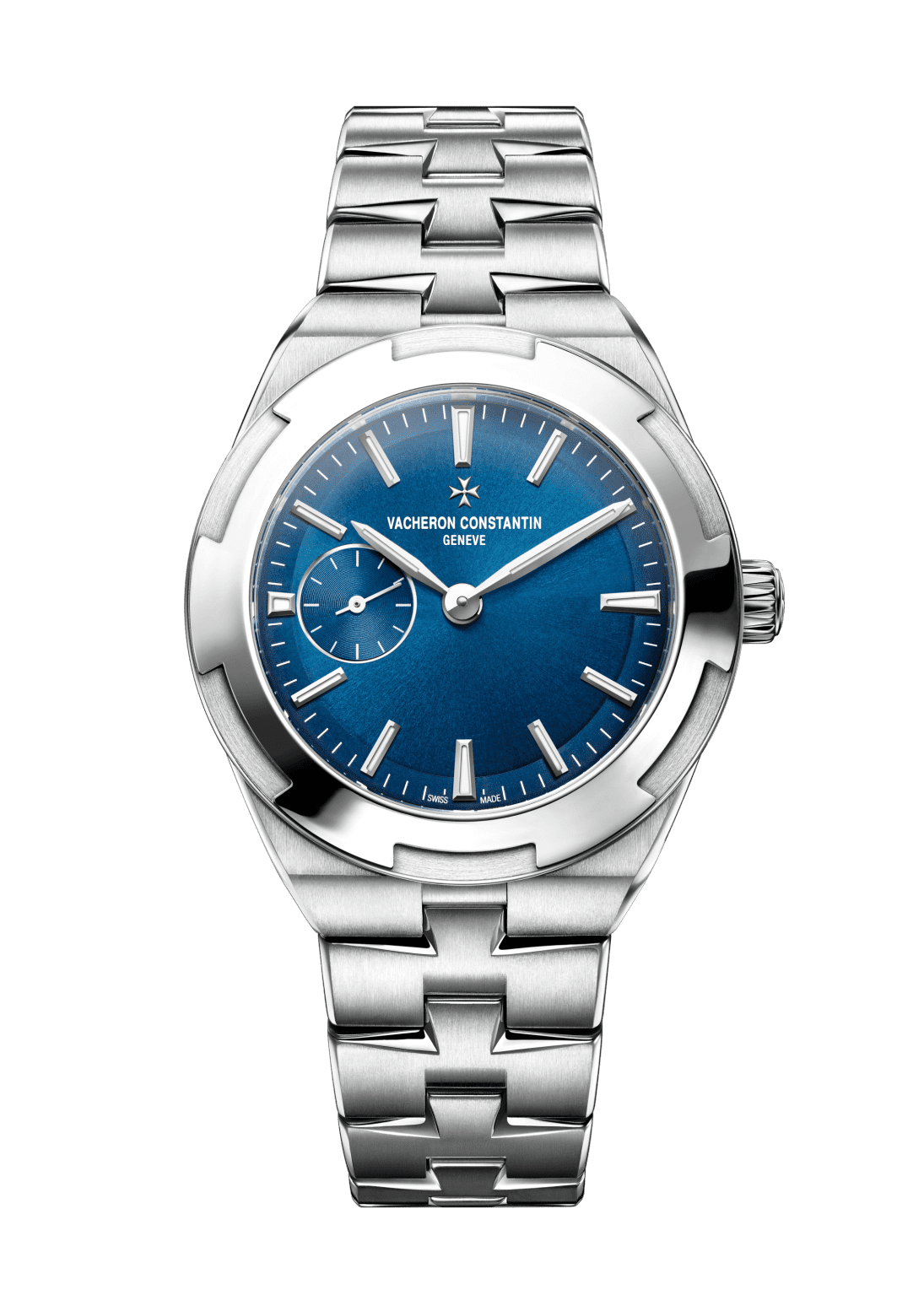 A single small seconds counter at the 9 o'clock position – just put the damn thing at the 6 and nowhere else!
What is one piece of advice you would give to someone just entering the world of watch enthusiasm?
It is your wallet, your wrist. Sure, we all have our influences. Do not be beholden to groupthink though. Buy what you like, and recognise that what you like will likely change over time.
If I didn't work with watches, I would want to work with…
Hedge funds, so I could actually afford all the watches I want. I work in the world of watches because it is truly what I love, so if I am working in a space I do not really love, I better be getting a huge payout!