11 of the greatest Grand Seikos yet, and why they matter
Cameron Wong
Editor's note: It's not a controversial statement to say that Grand Seiko is the most strident contender brand in the luxury watch market. It has held that title for some time. I'd go as far as to say that it's been that way pretty much since Time+Tide started in 2014. But the proof is in the timeline of releases, and just how rapidly the brand has evolved, sometimes – when lacking a competitor – in competition with itself. This is something Nick touched on in his most recent review of what he called their best dive watch yet. You have to watch your superlatives with Grand Seiko, as the brand can leave you shamefaced, when it ups the ante shortly after. That said, Cam's list of 11 of the greatest Grand Seikos ever is still solid nearly two years on. What I like about this story is the substantiation. He includes his rationale for why they matter. Which is likely to be why this remains in our top 10 stories of all time for views. We hope you enjoy this thorough recap of key Grand Seiko models. 
Just 10 years ago, buying a Grand Seiko meant either having to buy a plane ticket to Japan, convincing a relative/friend/acquaintance/that-guy-you-met-one-time to buy a ticket to Japan, or navigating your way around Japanese online retailers – searching every page for an image of your heart's desire and then using Google translate to confirm that they even offered international shipping. You see, despite having a history that stretches back to 1960, it wasn't until 2010 that Grand Seiko was properly introduced to the world.
Once one of Japan's best kept secrets, Grand Seiko was born from Seiko's desire to show the world what Japanese watchmaking could do. And in the years since, the innovative brand has become one of the most influential. Still, as Felix once put it, "there remains an air of mystique around the Japanese brand". And while his excellent video explained some of the essentials, I thought I'd add some more meat to its bones with this list of 11 key models from the collection, and just why they matter.
The Calibre 9S – SBGR311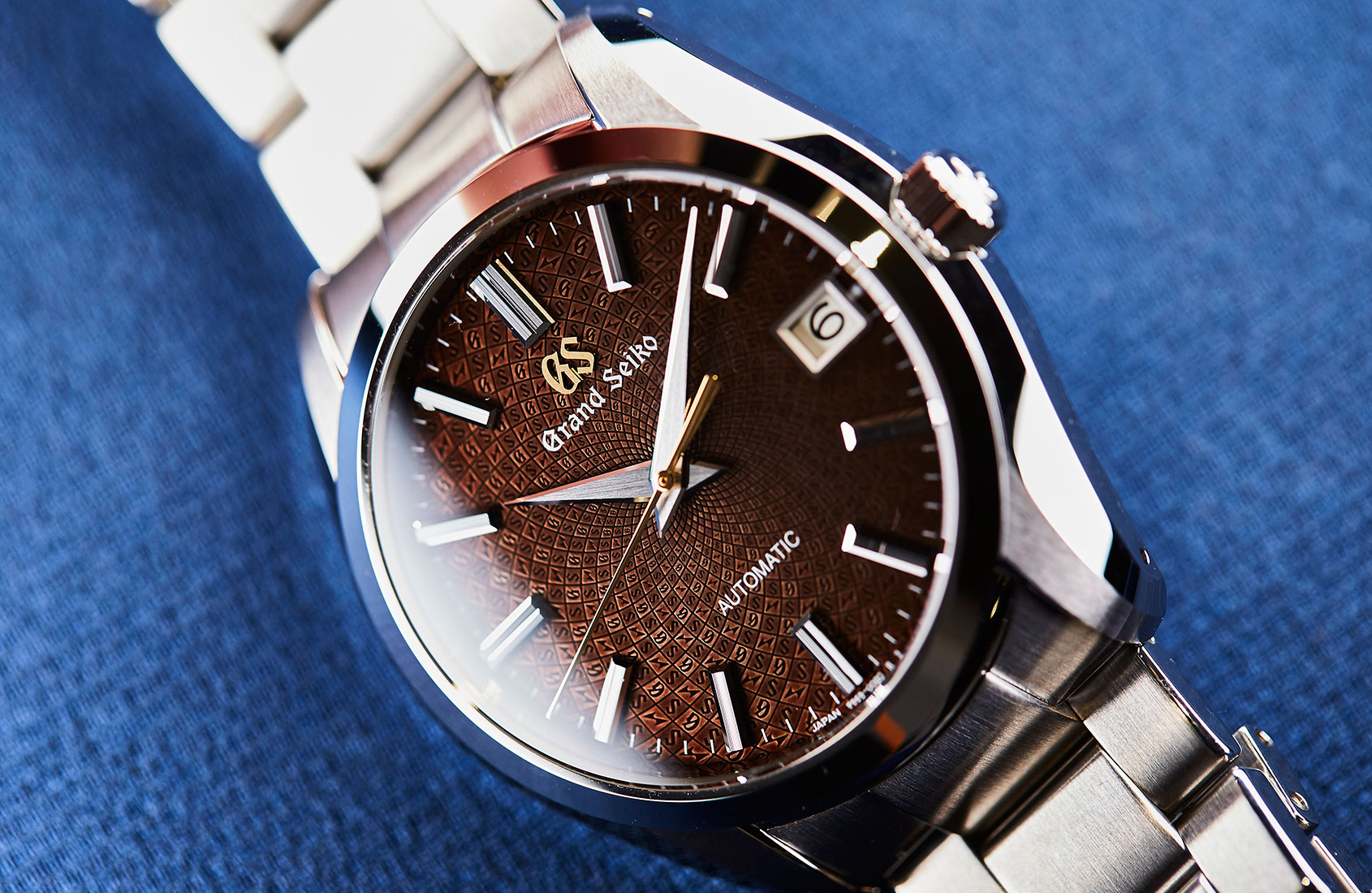 Modern Grand Seiko is built off the mighty calibre 9S. Found at the core of many of the brand's exceptionally finished cases, if it's an automatic, it's most likely a 9S. This year the calibre celebrates 20 years since its introduction in 1998. And this brown-dialled beauty delivers the goods with a hypnotically radial-patterned dial that is unmistakably GS. RRP $7500
Why it matters: The calibre 9S not only incorporates cutting-edge technologies, like MEMS – which employs advanced semi-conductor manufacturing techniques, producing lightweight parts with an extreme precision that measures to tolerances of a thousandth of a millimetre — but it then pairs them with the sort of traditional craftsmanship that sees each gear tooth meticulously hand-polished to ensure minimal friction for better timekeeping and an increased lifespan of every component.
The Calibre 9F – SBGV238
Pioneers in the field, Seiko released the very first quartz watch way back in 1969. Since then the Japanese brand has continued to innovate. And nowadays, if it's a Grand Seiko and uses a battery, then inside is the quartz calibre 9F. Introduced in 1993, this year the movement turns 25. And Grand Seiko celebrated by revealing the impressive high-end quartz calibre in all its glory, with a display caseback on the gold and steel SBGV238. RRP $7500
Why it matters: This is no run-of-the-mill quartz movement. Entirely hand-assembled by two expert craftsmen, the Calibre 9F is good for at least ±10 seconds per year, with many examples far exceeding this precise standard. This high accuracy is partly made possible by the selection of in-house made quartz crystals that are first "aged" for three months, with only the best selected for use in the calibre.
The Spring Drive – Snowflake SBGA211G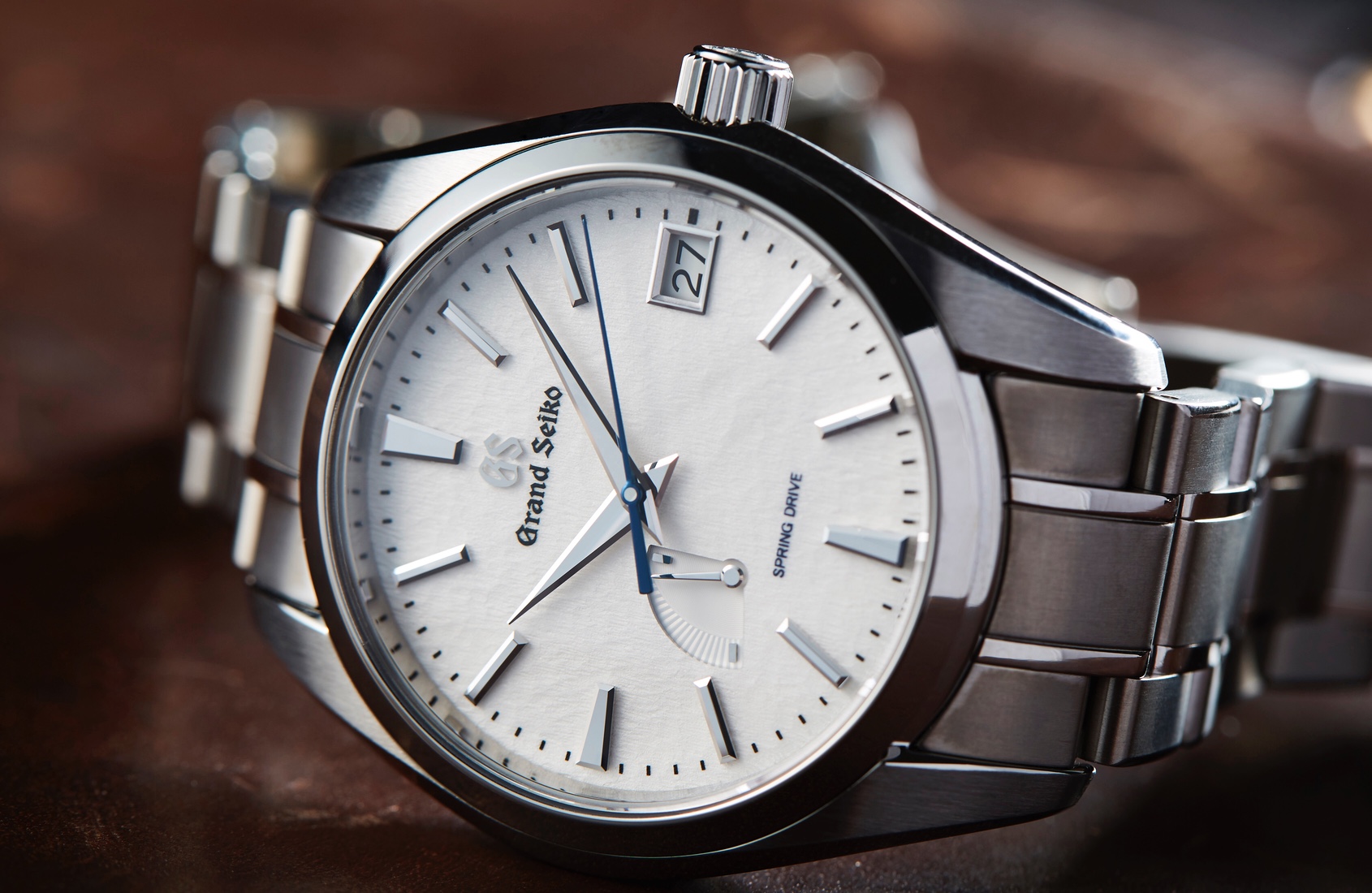 Grand Seiko's darling amongst watch collectors the world over. The Snowflake gets its name from its delicately decorated dial. Resembling freshly fallen snow, each dial is stamped with a textured pattern before being coated with multiple layers of lacquer. The result is as magical as it is artisanal. RRP $8400
Why it matters: It was an idea to create the ideal watch that offered the ultimate standards of precision, durability, and beauty that first kick-started the Grand Seiko brand. And no better watch represents that first thought than the Snowflake. It's incredibly precise thanks to its smooth, sweeping Spring Drive movement, which pairs the "soul" of a mechanical watch with the accuracy of a quartz. While its specially hardened titanium case is durable, and beauty can be found all over its dial and brilliant finishes.
The Hi-Beat – SBGH267
Like I said, if it's an automatic Grand Seiko you're after, then it's likely going to use the Calibre 9S. However, this version bears the Hi-Beat name, and its golden second hand circles the dial at 36,000 vph. Also released to celebrate the 20th anniversary of the Calibre 9S, the SBGH267 introduces a brand new 39.5mm case size to the collection. RRP $9100
Why it matters: Hi-beat movements have been a part of the Grand Seiko catalogue since nearly the beginning. And in those early days they helped cement the Japanese brand as a manufacturer of some of the most accurate watches in the world. That tradition continues today, and there are numerous hi-beat models available in the GS line-up.
The chronograph – SBGC201
It wasn't until 2007 that Grand Seiko first introduced a chronograph into the collection. But the wait was more than worth it. Their most complex Spring Drive movement to date, the SBGC201 features a dual-register chronograph, a power reserve, date, and GMT function. As well as a captivating light-champagne coloured dial and the expertly polished lines of a stainless-steel case. RRP $11,500
Why it matters: Grand Seiko are perhaps best known for their movements. And the Calibre 9R8 chronograph shows you exactly why. A fully integrated in-house chronograph, with a vertical clutch, column wheel, GMT, and all the accuracy of the ethereal Spring Drive movement. Nuff said.
The GMT – SBGJ203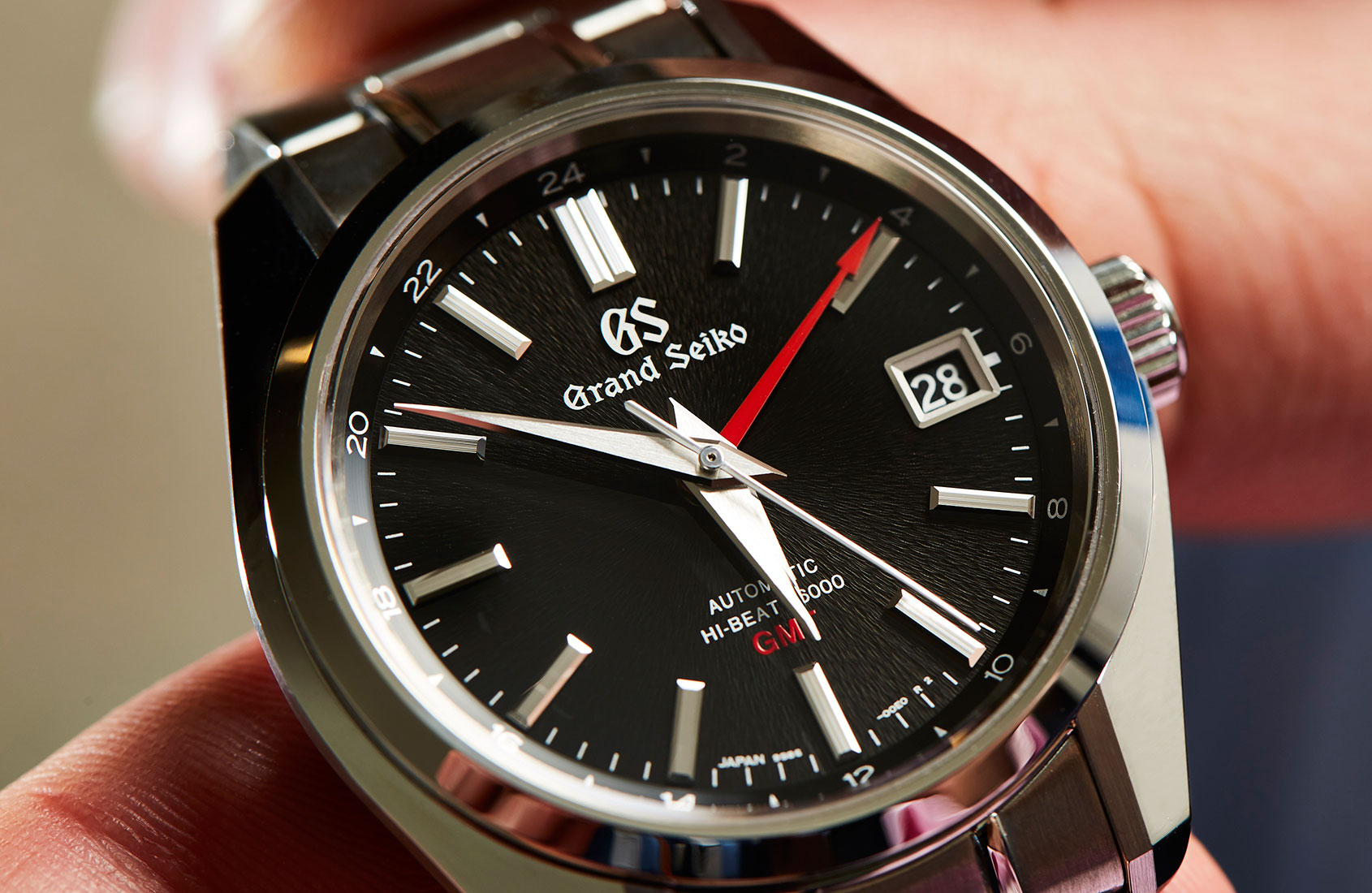 Grand Seiko's GMTs are another popular option amongst the watch crowd. And it's easy to see why. If you looked up versatile in the watch dictionary, the image pictured above is probably what you'd see. A 40mm steel case surrounds an accurate hi-beat automatic movement, and a black dial features just the right amount of fine detail. RRP $9200
Why it matters: In 1967 Grand Seiko released the 44GS, and its design is what set the stage for the Grand Seiko we know today. It's a language that is no more apparent than here on the SBGJ203. With its angular and exceptional zaratsu-polished case, paired with a subtly decorated dial that's adorned with multi-faceted and highly polished hour markers and hands.
The manually wound Spring Drive – SBGD001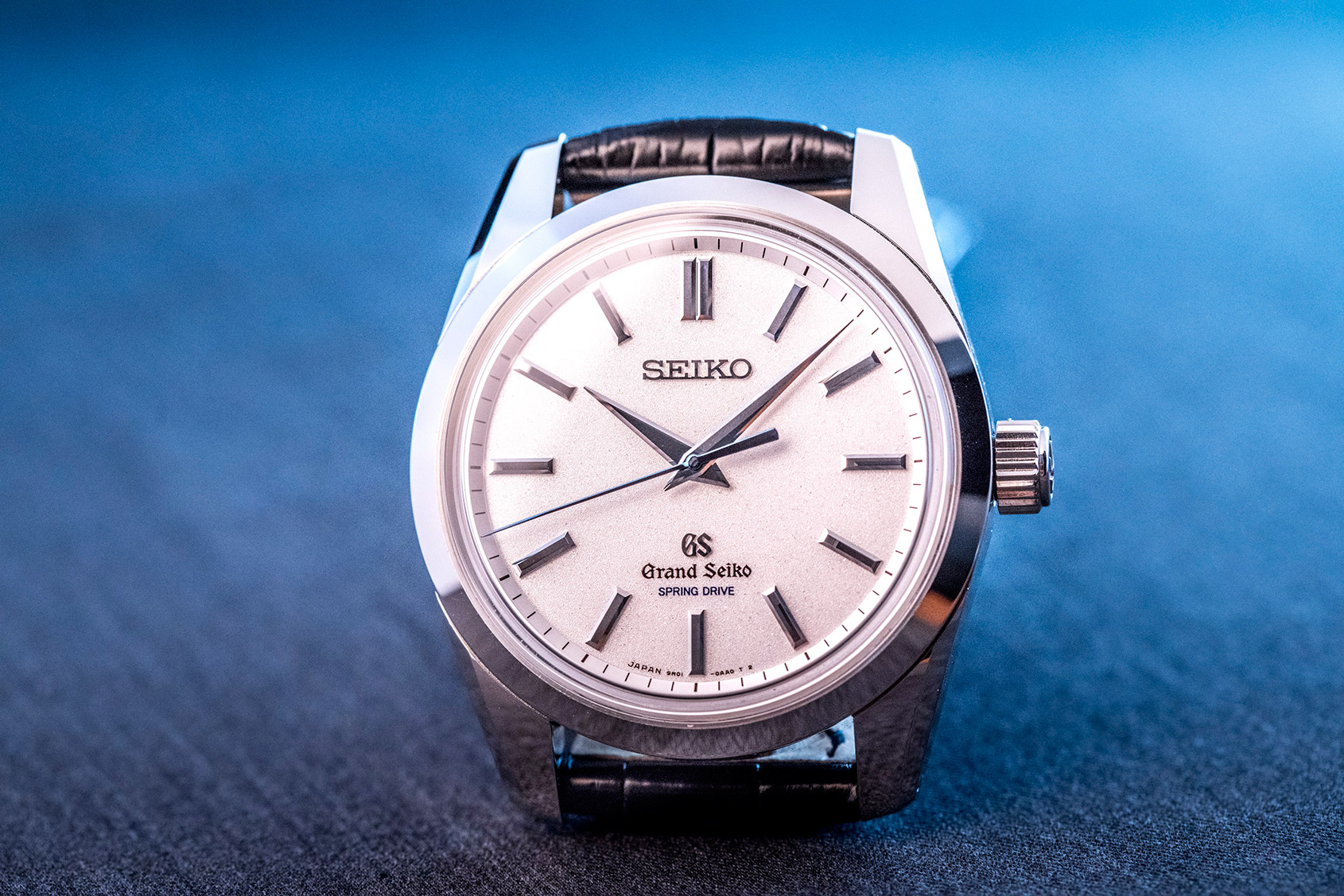 The very first Grand Seiko to have been created by the Micro Artist Studio in Seiko's Shiojiri facility of the Nagano prefecture in central Japan. The diamond dust dial of the SBGD001 is both subtle and demanding of attention – as is its 43mm platinum case. What's really special, though, is the manually wound Spring Drive movement inside. RRP €60,000
Why it matters: Seiko's Micro Artist Studio is best known for the incredible level of expert finishing that they apply to Credor's Eichi, Sonnerie, and Minute Repeater watches. And that amazing attention to detail is ever evident here. But it's also the fact that this is Grand Seiko's very first manually wound Spring Drive movement. Not to mention that it also boasts the longest power reserve of any GS, at a whopping eight days.
The first Grand Seiko – SBGW253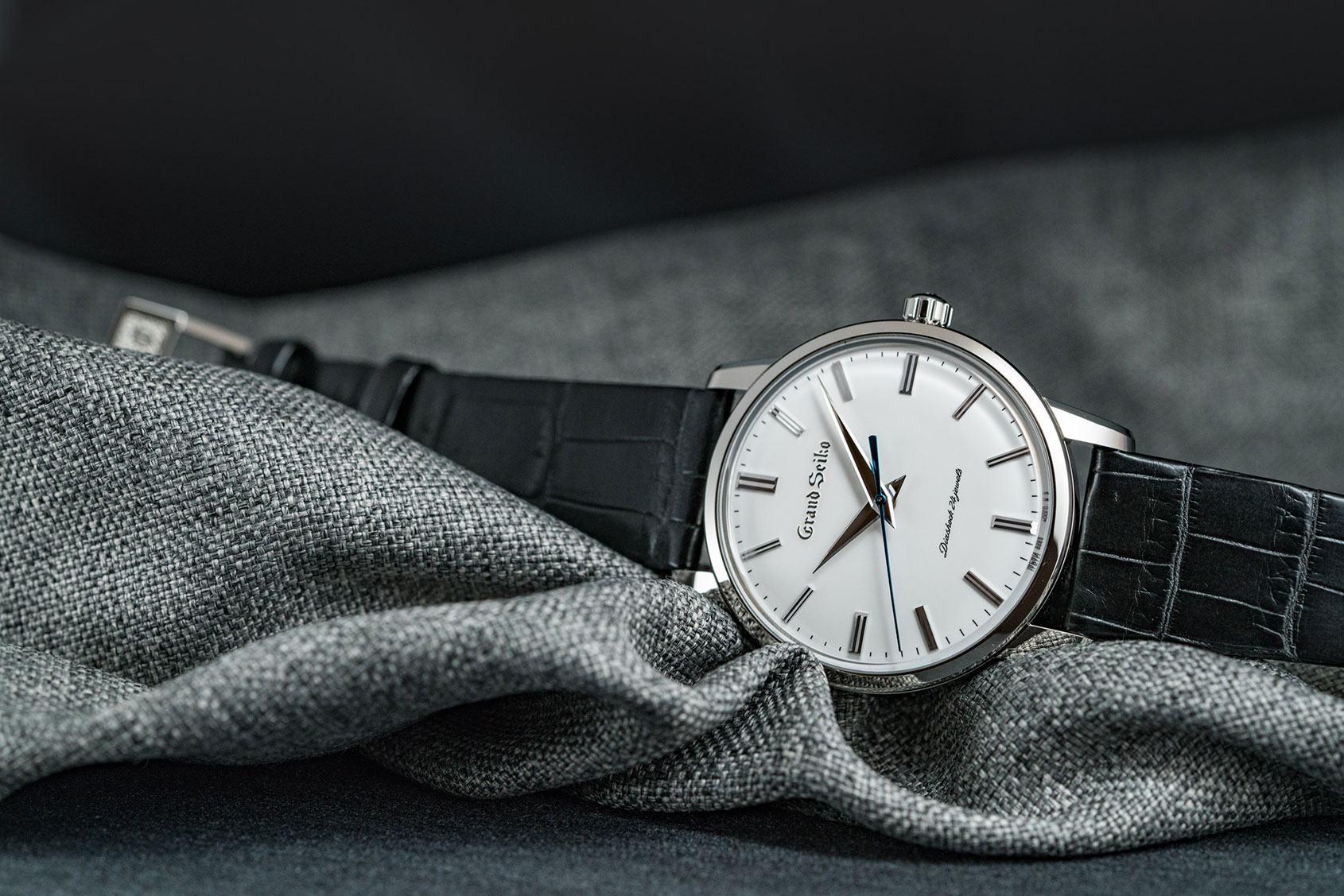 A reissue of the very first Grand Seiko ever released, the SBGW253 is the stainless-steel option amongst a quattro of celebratory models. And while its case has been ever so slightly upsized to 38mm (from 36mm), its aesthetic remains remarkably faithful to the original. As does the use of a manually wound movement inside — the modern-day Calibre 9S64. RRP $8400
Why it matters: Powered by the then brand new manual-wind calibre 3180. The very first Grand Seiko was accurate to within +12/-3 seconds a day, and was the first Japanese watch to meet the precise Swiss standard set by the Bureaux Officiels de Contrôle de la Marche des Montres. A major coup for the Japanese brand.
The homage to the first V.F.A – SBGH265
If you hadn't realised it by now, the Calibre 9S is an important part of Grand Seiko. And this limited edition (which sold out quicker than, well, an LE Grand Seiko) delivers the finest example of the 9S available today. A homage to their early pursuit of high precision, the SBGH265 is accurate to +3/-1 seconds a day. And features a case made of platinum that is zaratsu polished to a distortion-free mirror finish. RRP $78,000
Why it matters: It was 1969 when Grand Seiko took their hunger for ultimate accuracy to the next level, releasing the 61GS V.F.A (Very Fine Adjusted). Accurate to ±2 seconds a day, Grand Seiko even went so far as to guarantee an accuracy to within one minute a month for the first two years of ownership. Which says a lot about how serious the Japanese manufacturer was about achieving their goals.
The Ceramic Grand Seiko – SBGJ229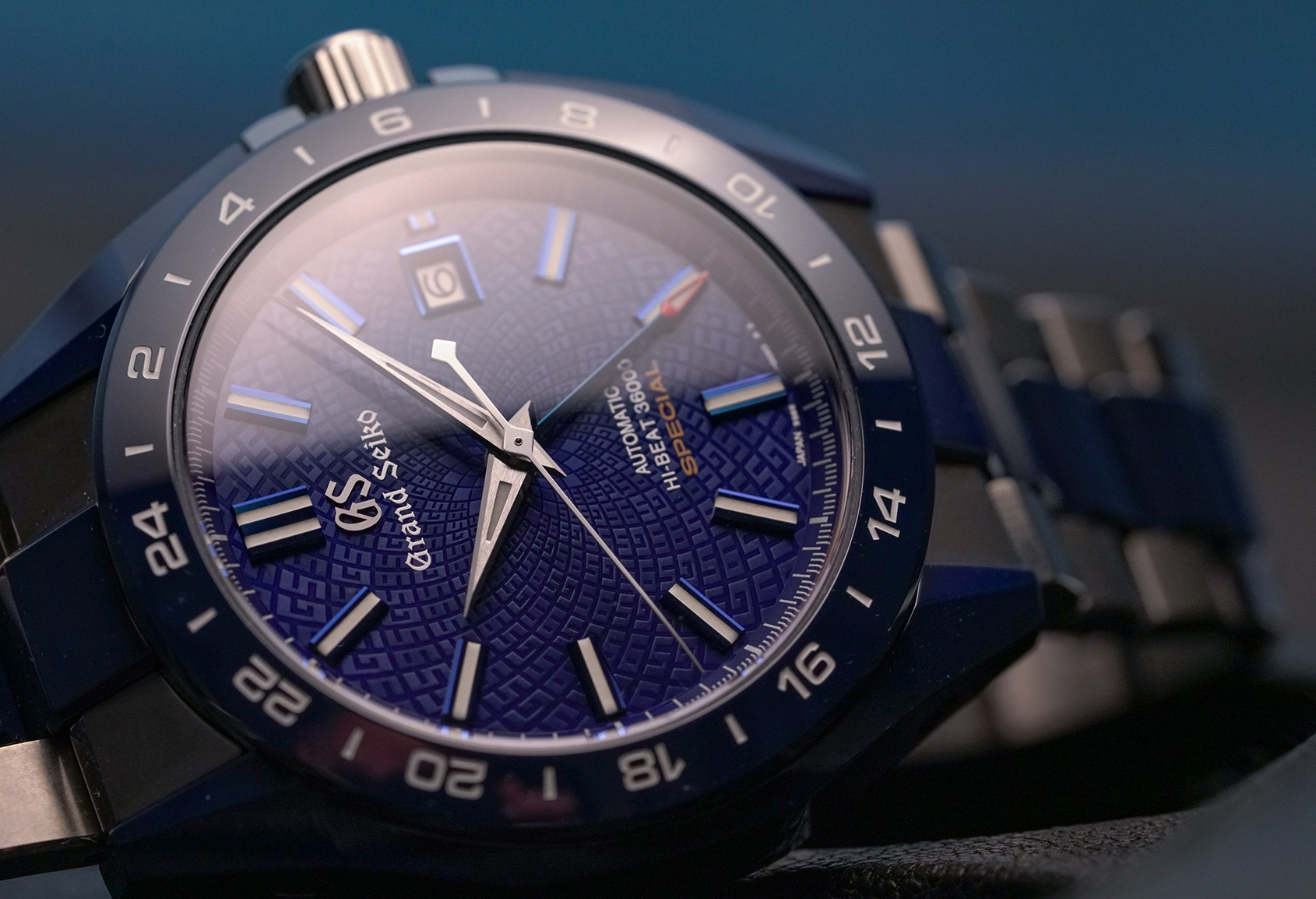 Constructed out of blue zirconia ceramic, which surrounds an inner shell of high intensity titanium, the case of this limited edition is both incredibly lightweight and highly durable. And that "Special" designation that you can see at the bottom of the dial means that the Calibre 9S86 inside is adjusted to six positions and differences in temperature, ensuring a daily accuracy of +4/-2 seconds. RRP $21,400
Why it matters: While at its core is something that is far more recognisable as classical Grand Seiko, it's what contains it that shows yet another innovative direction the brand is branching out to. Using a sportier and far less sober approach that focuses more on utilising modern materials and advancing the Japanese watchmaker into a world beyond the inner-workings of which they've mastered.
The professional diver – SBGH255
Designed to meet the grade when it comes to professional diving, the titanium case of the SBGH255 is specially designed to withstand the pressures of saturation diving without the need for a helium-escape valve. Good for 600 metres under the ocean, inside is the hi-beat Calibre 9S85. While a dial made of pure iron protects the movement from harmful magnetic forces. RRP $14,200
Why it matters: Parent company Seiko are more than well regarded for their greatness when it comes to professional-grade dive watches. And while Grand Seiko have ventured into the world below the ocean before, this is the very first professional-grade dive watch to bear the GS moniker. Showing that exceptional finishes, top-grade movements, and extraordinary dials needn't be reserved for only the surface.