Grand Seiko are marking the 60th anniversary of their first watch with a small collection of dress watches that are based on the first ever watches to be made with Grand Seiko on the dial. These classically styled time-only dress watches set the foundation for what Grand Seiko are becoming known for today; a knack for traditional watchmaking expressed in simple and coherent designs.
We took a closer look at two of the three watches in this collection, the SBGW257 in platinum and the SBGW258 in yellow gold, which are two precious metal watches that offer different experiences of the same watch design. While the platinum is both more luxurious and subtle, it also has a coolness to it with a sharper edge. The SBGW258 in yellow gold, on the other hand, is more clearly a gold dress watch in the most classical sense, mostly due to the warmth of the coloured precious metal.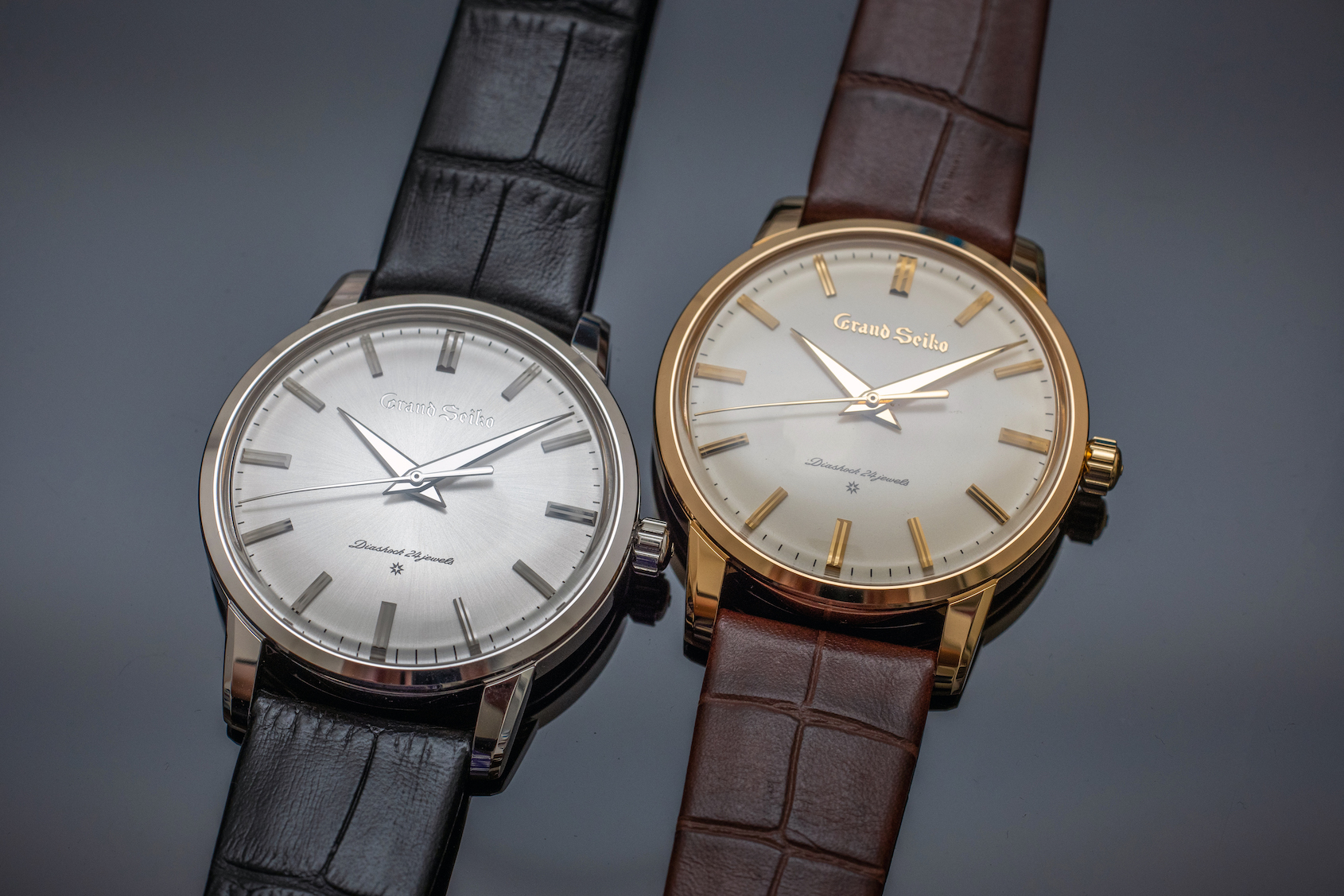 The three watches in this collection are not limited in their production numbers, giving everyone the opportunity to wear a piece of Japanese watchmaking history on their wrist.
Australian pricing of the Grand Seiko First in platinum and yellow gold:
The Grand Seiko SBGW257 in platinum has an Australian RRP of $57,000. The Grand Seiko SBGW258 in yellow gold has an Australian RRP of $38,950
Made in partnership with Grand Seiko. However, the opinions expressed in this article are our own in accordance with our Editorial Policy.