Many of Rado's case designs lean towards what we can, in air quotes, refer to as 'designer'. Sleek, modernist offerings that evoke a high-concept design language. The HyperChrome has some elements of these, in the lines of bracelet in particular, but the overall shape is one of their more traditional — a simple, sturdy round watch. However, if that's the shape, the details and execution here are something else. Firstly, ceramic, and lots of it. And then there's the open heart, offering a clear view into the inner, automatic workings of this bold watch. And finally, the brown ceramic number adds some diamonds to the equation. So, really, this isn't your typical round watch.
Sure, there's a lot going on, but it's all kinds of awesome.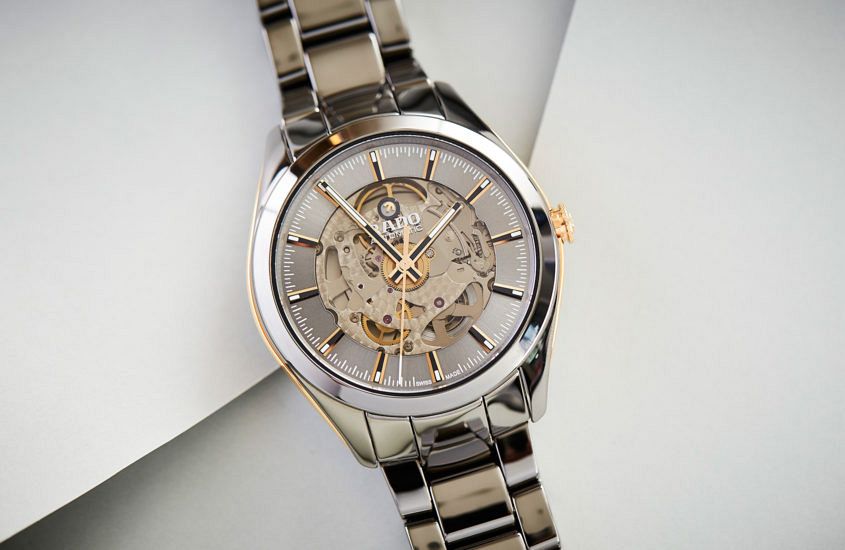 Rado HyperChrome XL Open Heart Australian pricing
Rado HyperChrome XL Open Heart, $3850, or $6175 with diamonds.