The 5 best Casio watches under $50
Fergus Nash
Whether it's a beater for laborious work, a gift for the niece, or simply something humble to wear, we all love a cheap watch. A crisp Aussie $50 note can barely pay for a takeaway dinner these days, but you'd be surprised how many great options there are for watches from the dominators of digital — Casio. Some of the retail costs may technically stretch higher, but let's launch into the top 5 Casios you can almost always find for AU$50 or less.
F-91W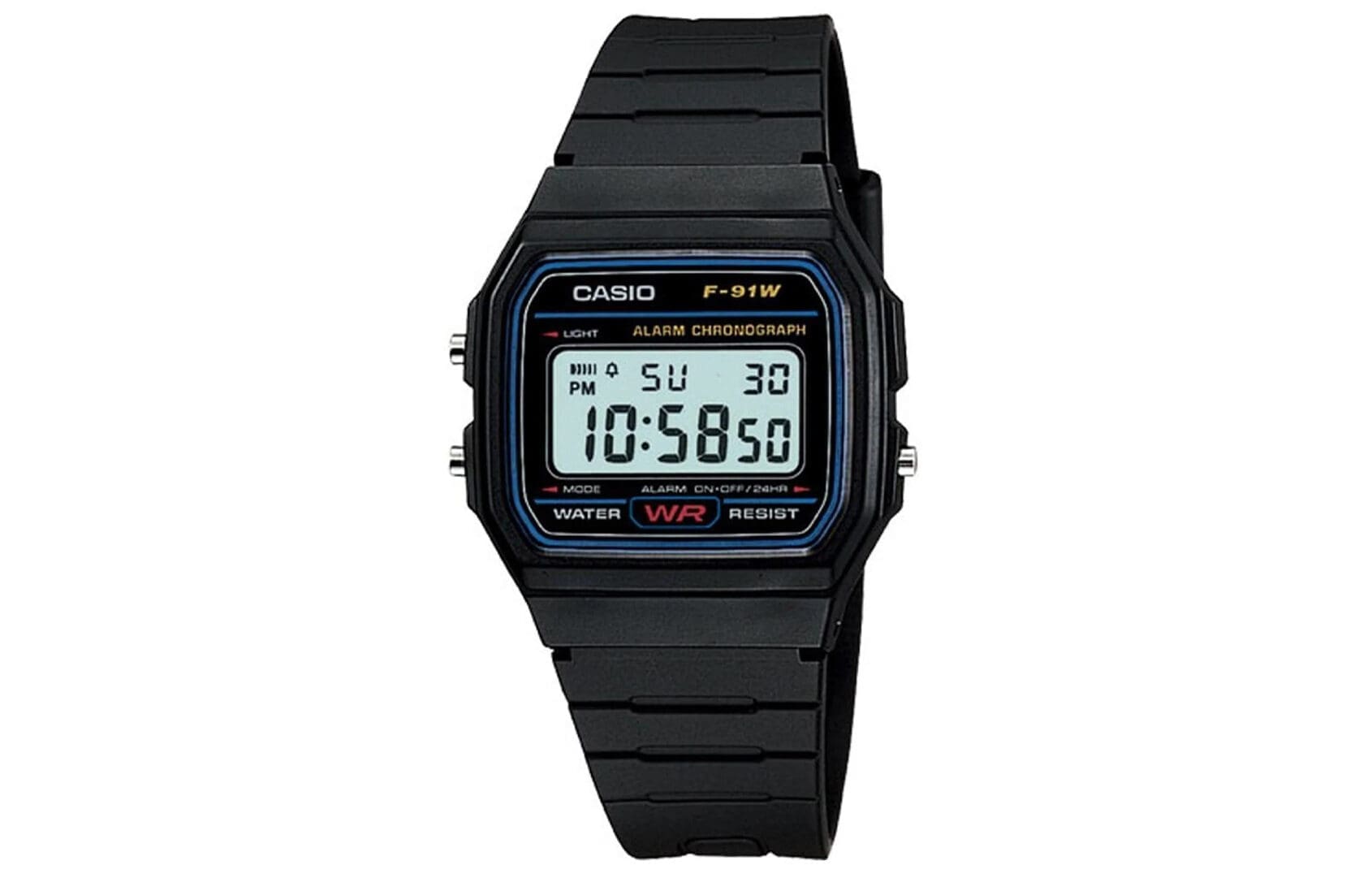 Anyone even remotely familiar with Casio's budget range would have been screaming the name 'F-91W' as soon as they read the headline of this article. Virtually unchanged since 1989, this 35mm resin nugget is packed with as much charm as it has features. A daily alarm, calendar, backlight, chronograph, and a seven-year battery life make this an incredibly useful watch as well as a timeless classic. It's such a prolific watch that Casio's reported output of the F91-W was 3 million units in 2011, and there doesn't seem to be any sign of them slowing down. As for pricing, you can generally find a Casio F-91W for as little as AU$18-AU$25.
A168W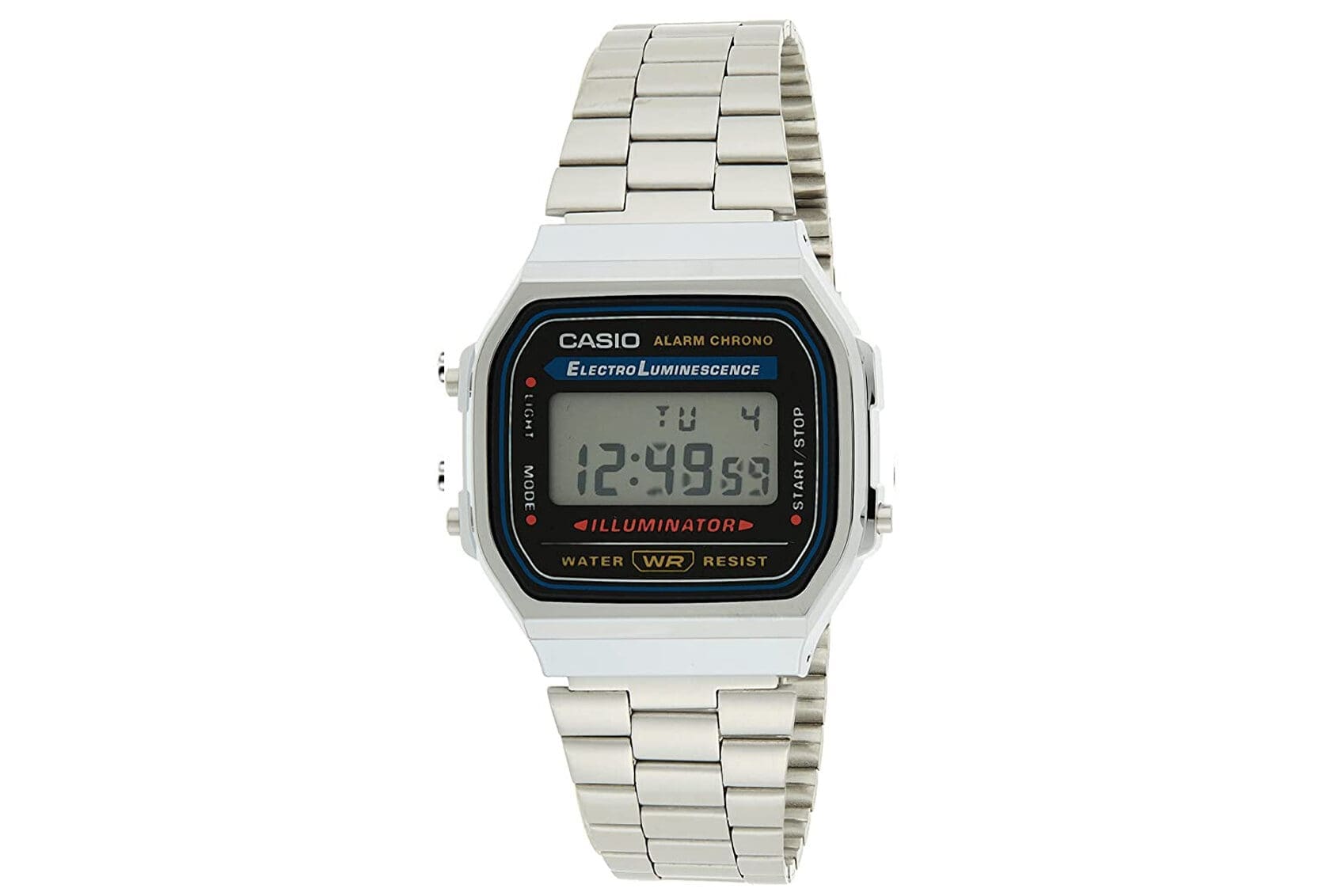 If you're a fan of the Casio F-91W but you're not so fond of the black resin look, the A168W is the next no-brainer choice. Released a couple of years later in 1991, this steel-covered watch captures all the same lightweight, low-cost, high-functionality of the F-91W with a little bit more of a professional polish. The module is largely the same, except with an electroluminescent backlight rather than an LED. One warning to those with hairy wrists, the rolled-link bracelet is known to pinch if you're not careful. Despite the metal and backlight change, a few varieties of this watch are available between AU$20-AU$50.
MRW-200/LRW-200
So you may not be able to afford a true Casio G-SHOCK without looking second-hand or getting one hell of a discount, but do you really plan on running your watches over with a truck? If you want something that's still relatively indestructible, legible, and with swimmable water resistance, then the MRW-200 and LRW-200 ranges are here for you. The M versions are much beefier at 44mm in diameter while the L references are a much tamer 34mm, and there are seemingly endless colour options to choose from. These tend to sell with the AU$40-AU$50 range.
CA53W-1
It's a watch, and it's a calculator. Few objects can retrieve the thrill of seeing something as a kid and being fulled by a desperate desire to own one, but the novelty of doing basic maths on your wrist has never worn off, even if our phones can do it better. As if that childhood nostalgia wasn't enough in its own right, this is also the watch worn by Marty McFly in Back To The Future. From a practical perspective, the Casio CA53W-1 has just as much power as the F-91W with an alarm, dual times, chronograph, hourly time signals, and more. You can go for the classic reference, or switch things up with the blue, red, green, beige, and black resin models with an inverted display. All of these hover around AU$40-AU$50.
AW48HE
All of the watches on this list have been incredibly recognisable so far, and that speaks to the omnipresence of Casio watches and the place they have in humanity's heart. But, the AW48HE definitely deserves a spot on this list even though it's not as well-known. Appearing around 1999, this analogue-digital hybrid watch marries styles from the 1960s and '70s to create a vintage aesthetic of real substance and swagger. The black and gold colour scheme will always be satisfying, especially as the gold tone matches the yellowish shade of the LCD screen. Although the digital screen is small, it still has those handy alarm, chronograph, and other features we love from a Casio module. You can get one for AU$40-AU$50.