Grail watches come in all shapes and sizes, from that vintage Seiko chronograph to a German masterpiece from the town of Glashutte. But when it comes to current hype, one category trumps them all: the integrated bracelet sports watch. For me, the elusive Patek Philippe Nautilus 5711 is still one of my ultimate dream watches, but I also continue to love the concept of the "One Watch". What do I mean by that? Well, we all have that ONE piece that's a solid favouite, and even if the best integrated bracelets feel all silky on the wrist, many watch aficionados, like me, enjoy a strap change every so often.
A strap in hand-sewn quality leather or a cool textured rubber strap can alter the style and purpose of that favourite luxury sports watch. Pop it on an alligator strap for that formal suit, or a textured rubber for either the "pow!" effect of grail on sporty rubber, or the fact that you love it so much you want it by your side through thick and thin. (Yes, I am actually equating finding your grail watch to marriage.)
The challenge is, many of the finest watches in this category do not have that change-up option (well, it says "integrated" on the box, innit?). Or they don't look right with a strap, the result being, well, not integrated, so the strap can at worst look like an alien appendage as you do not have normal lugs to fit a strap between.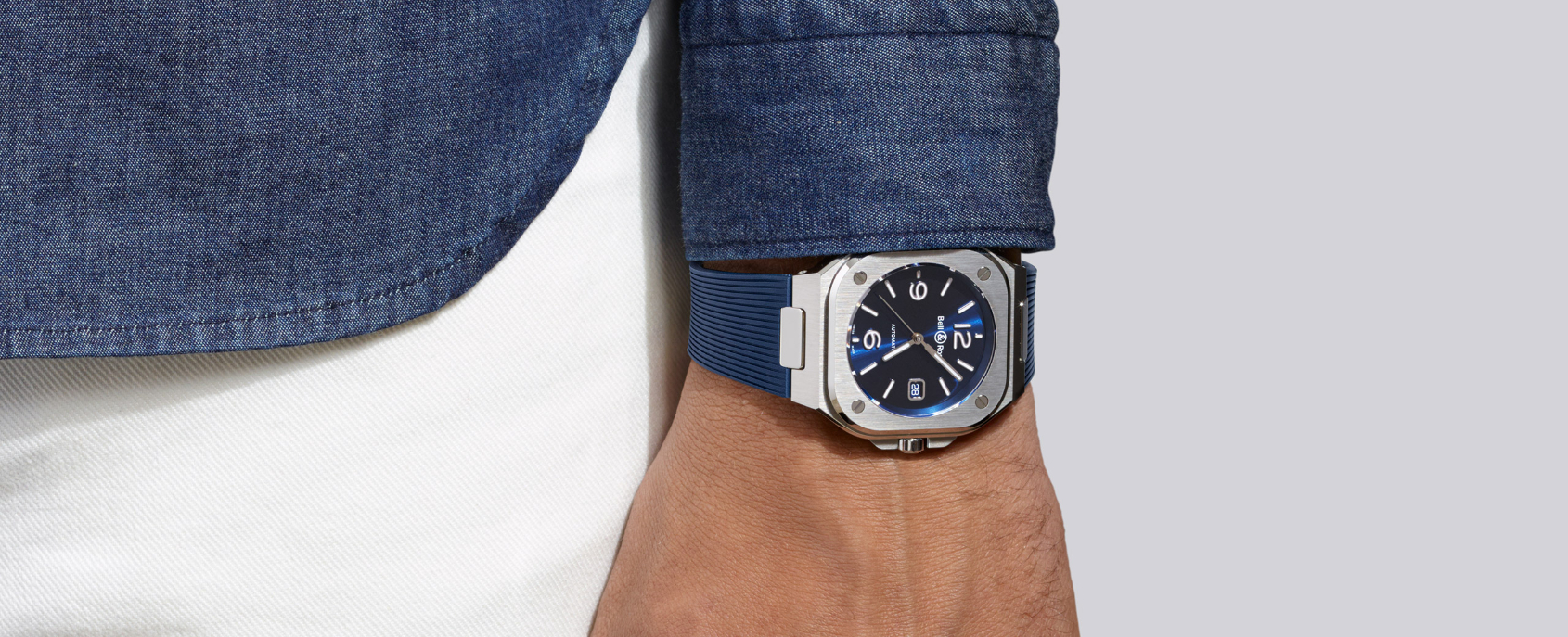 Admittedly, Bell&Ross offer a watch on an integrated bracelet that you can modify. The bracelet offers slim elegance and a great alternative to watches four times the price. The rubber is comfy, too, but that polished button shape is noticeable. Still, a good alternative.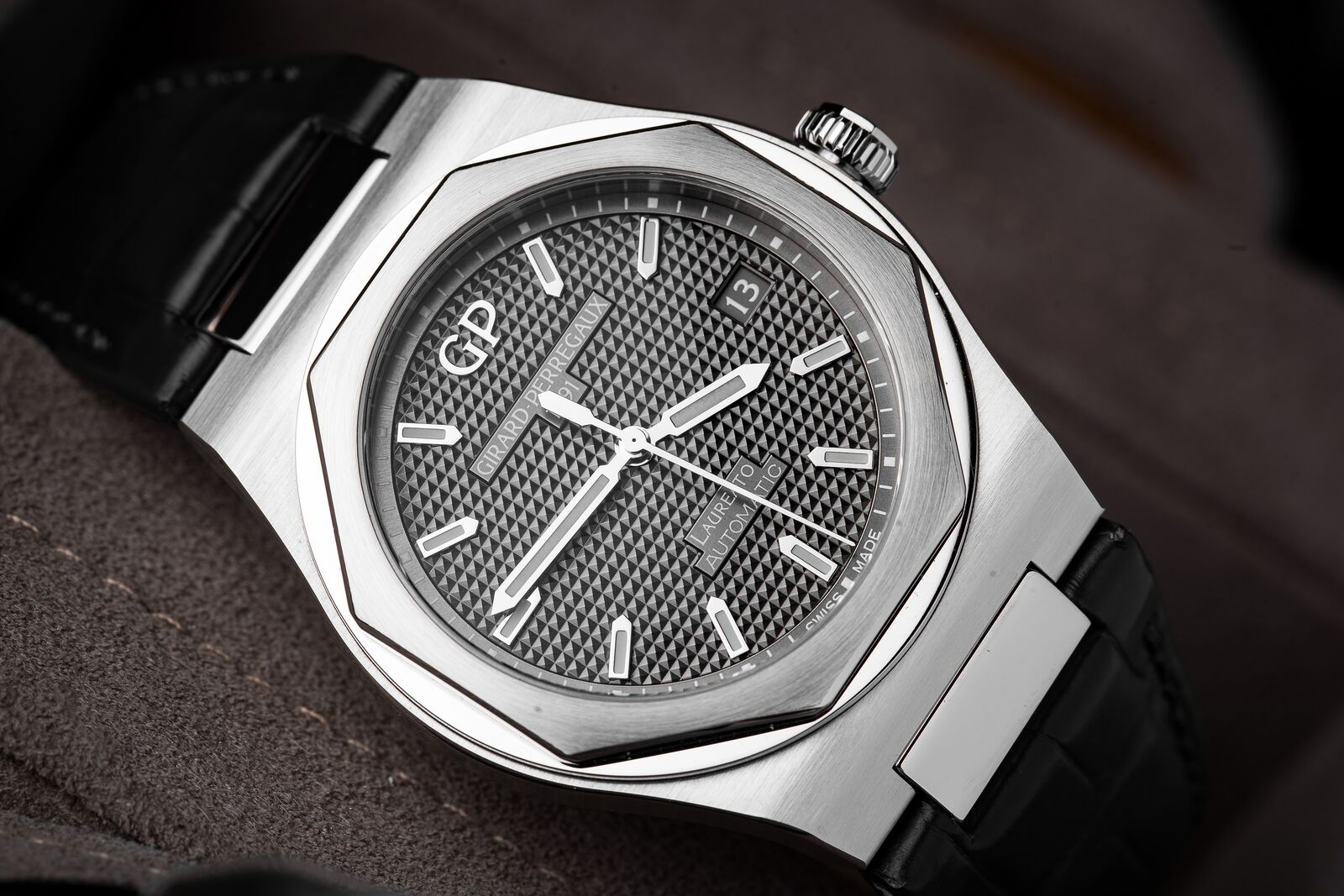 The GP Laureato? Not bad! But I still love the bracelet more, actually enough to have this watch very much on my personal hit-list. The downside to that is that I need to get more than one new watch, and yet another written application to my wife that needs approval.
As an example of individual tastes, here we have the well-known Shark Tank presenter and star collector Kevin Leary from this story. He's amassed a wildly impressive collection of watches, all of which he will only entertain on his trademark red straps. Everything from a Daytona on red rubber, to a Journe on red leather. His Patek 5711 is the only one on a bracelet, and I bet he's frustrated as hell.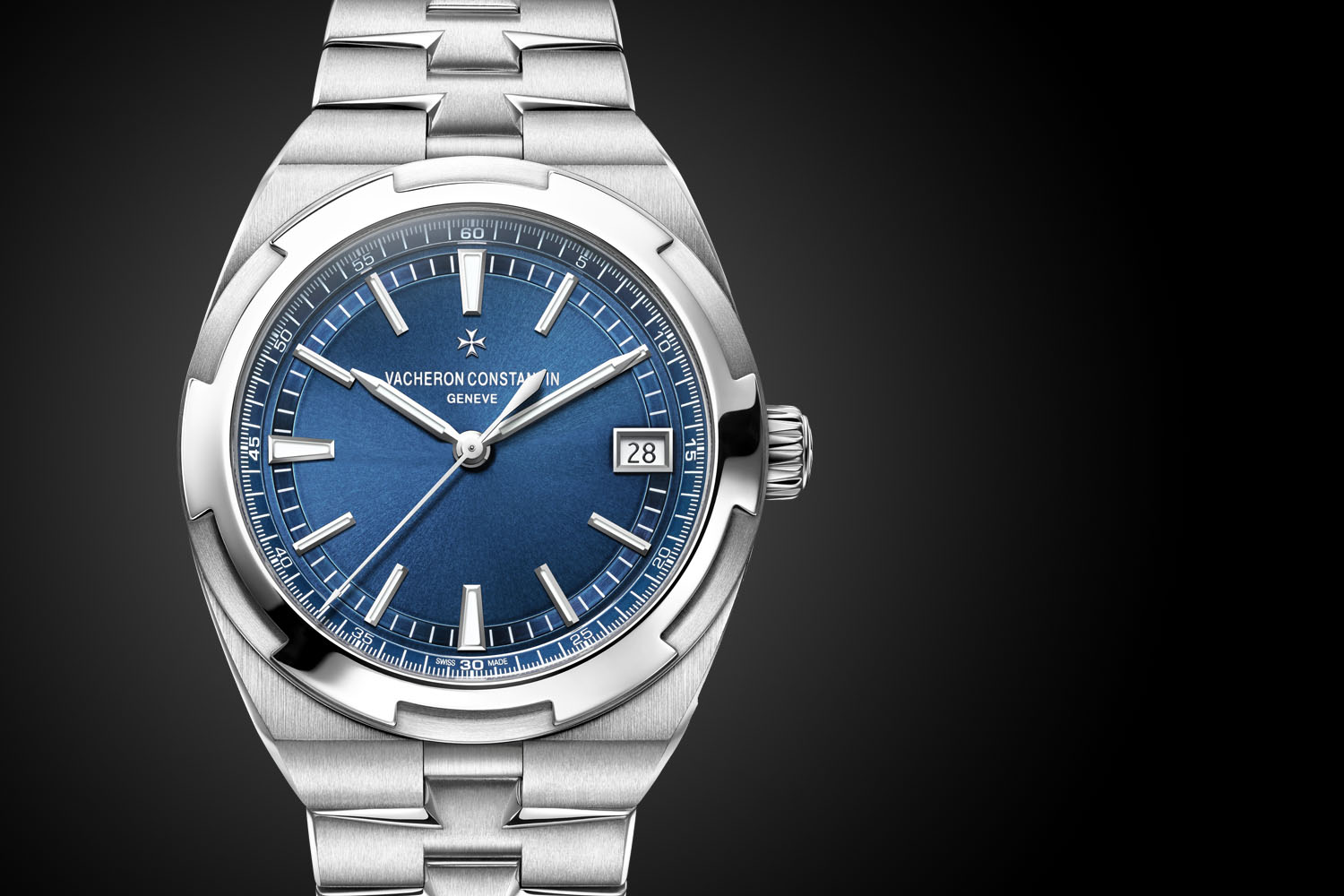 One of the last watches I saw him buying on YouTube was a deliciously dark blue Vacheron Constantin Overseas, and here I understand Kevin's choice completely. To me the Overseas, that we covered here is the ultimate win/win in 2021.
Here is a grail piece that looks equally good with its integrated bracelet or on alternative straps. The 41mm diameter with a thickness of 11mm, is one of those watches that feel at home in 10 seconds on the wrist. It's a unique design imbued with subtle design clues based on the Maltese Cross of the Vacheron logo.
Instead of another chunky circle or octagon, the bezel has the intricate shapes of the cross reflected in its circle, while the links in the slim integrated bracelet have the same shape. But Vacheron have read our minds, and some of the Overseas references come with the strap-a-holic's survival kit of both a tough-looking rubber strap offering sublime comfort and a hand-sewn leather strap.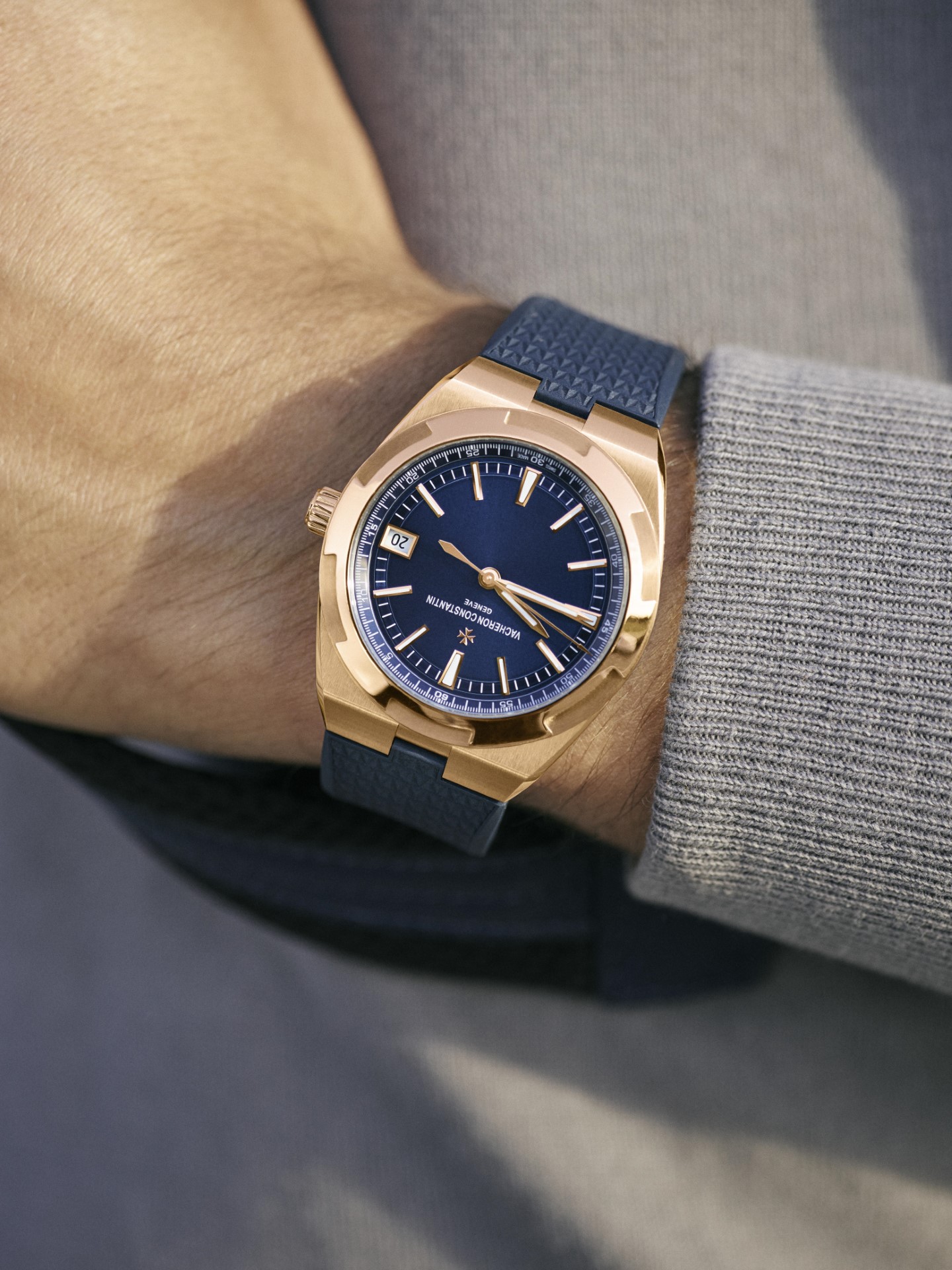 I might go so far as naming this my final choice for the "One Watch". Even if I had to sell the house to own the rose-gold version. The reason? Sublime elegance is here coupled with the design integrity to pull off the hat-trick of looking good on all straps. For me, this watch sets the benchmark for the rest and it's available for $ 46,200 USD. Go for gold.