EDITOR'S PICK: The 7 watch-collecting commandments of Shark Tank's Kevin O'Leary
Nick Kenyon
EDITOR'S NOTE: Imagine you could spent pretty much whatever you liked on watches. You had deep enough pockets to essentially ignore budgetary concerns and snap up virtually any new watch that you fancied. It's a dream scenario for most watch lovers, but that's the reality for Shark Tank investor Kevin O'Leary, thanks to his estimated net worth of $400 million USD. Being a savvy operator, however, he's not someone to just splurge at random. That's why he's formulated these seven key principles to inform his watch-collecting approach. 
"It's completely irrational. It's a horrible affliction," says Kevin O'Leary. "Once you're infected, you have to deal with it. You have to live with the disease." Just like that, the Shark Tank personality confirms he isn't just another rich guy with a bunch of rich-guy watches. He is one of us. He has fallen, quickly, and with unstoppable momentum, down the horological rabbit hole we call home. While that metaphor — of watch collecting being akin to an infection, a disease — now takes on a different spin in these COVID-19 days, it is still the only one that works for just how deeply watches can invade the psyche.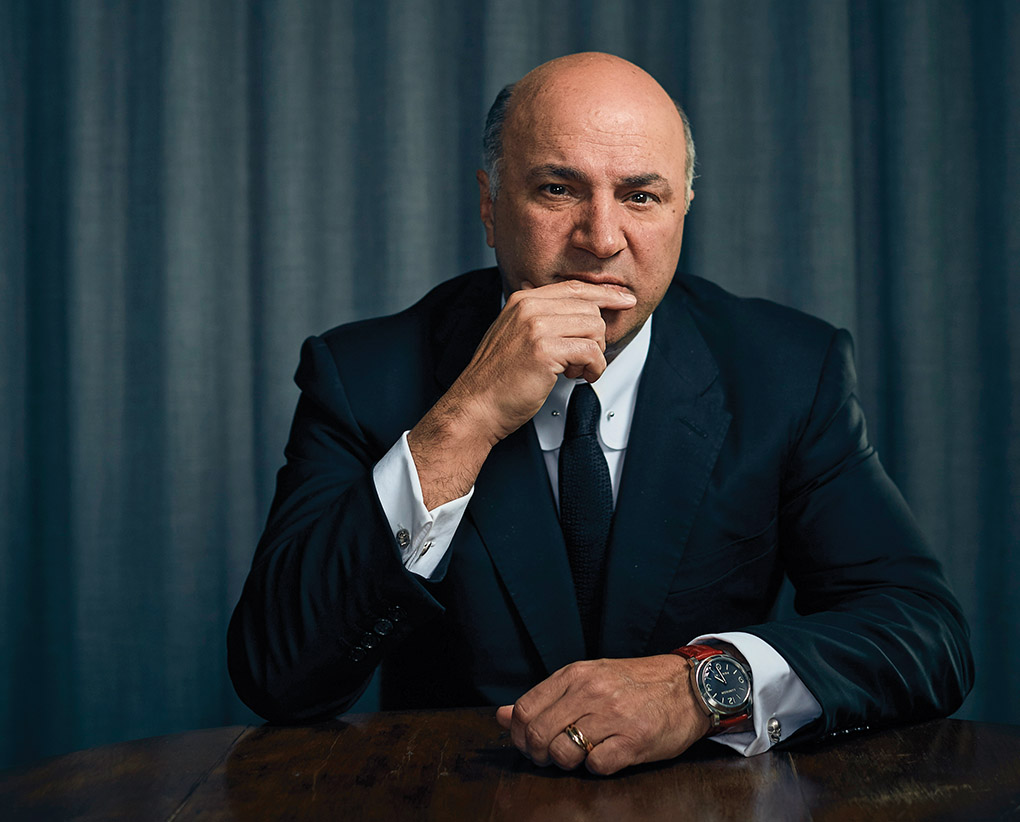 Where did Kevin O'Leary come from and how did he make his money?
Kevin was born in Canada, but was an incredibly well-travelled child thanks to his step-father working at the United Nations. "Cambodia, Ethiopia, Cyprus, Switzerland, France, Germany, Japan," he said, listing a few of the places he lived as a child. "Because the United Nations has offices in Geneva, at a very early age I was spending a lot of time in Switzerland and my step-father got me into two passions. One was wine and the other was watches."
Despite eventually moving back to Canada, the impact that watches and watchmaking had on Kevin remained, with him fascinated by the craftsmanship involved in producing any high-end watch. Fortunately for Kevin, his fascination with expensive watches was soon to collide with the means to explore the hobby thoroughly; he also seemed destined to make a lot of money. His mother was a shrewd investor, a trait that he inherited, with his entrepreneurial enthusiasm clear for all to see.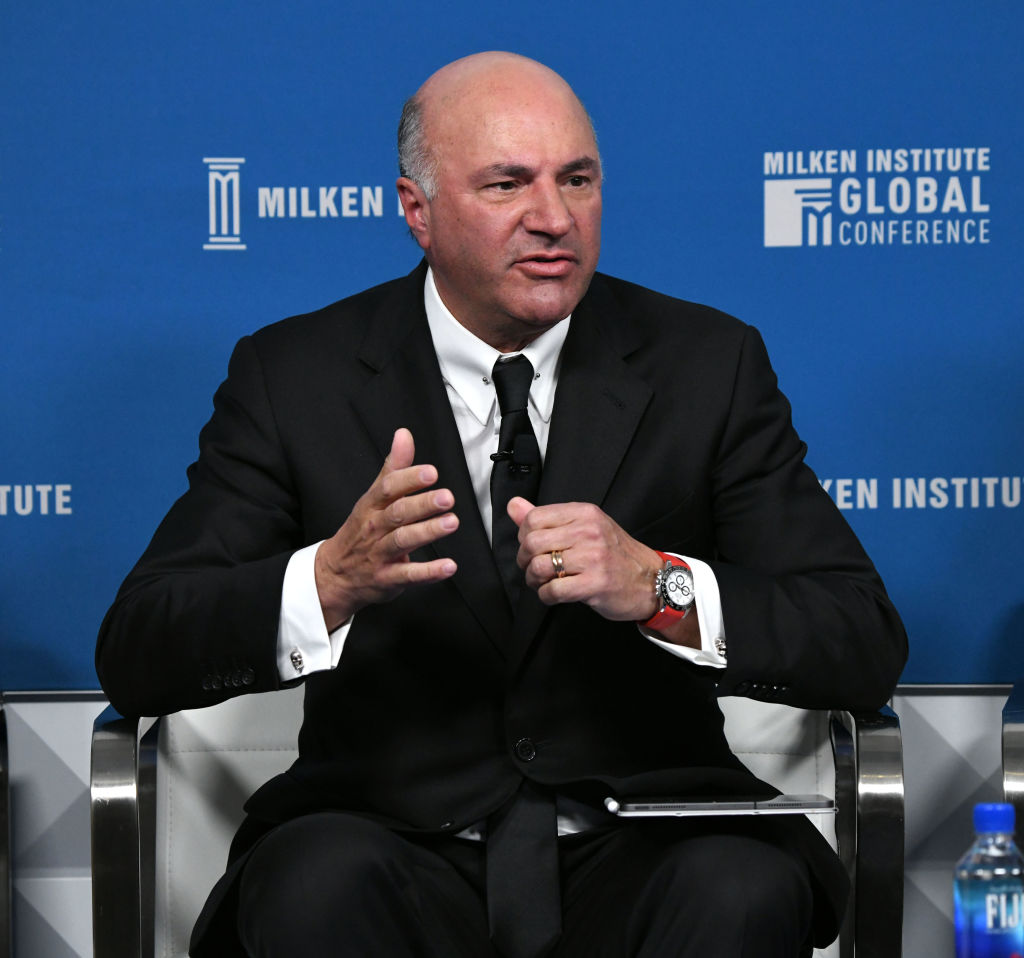 His first big break was in an educational software company that he started in the late '80s with $10,000, Kevin grew it into a market leader and it was eventually sold for $4.2 billion just before the turn of the century. Not a small amount of money, and evidence of Kevin's remarkable ability to identify areas of increasing value, something he also applies to watch collecting. I spoke to Kevin at length about his passion for watchmaking, and distilled 7 key commandments that Kevin uses to guide his watch collecting journey.
1. If you buy watches to celebrate success, you'll love them even more
Kevin isn't afraid to celebrate success the right way — with a new watch. It might be a big deal he just closed, or a company he just sold, but he will mark the occasion by adding something special to his collection. "Whenever I closed a deal or had something successful happen in business, I would buy a watch to associate that deal with the timepiece," he explained. It makes sense to buy an expensive watch when you've just had a cash injection, and is certainly smarter than spending the same money in Vegas.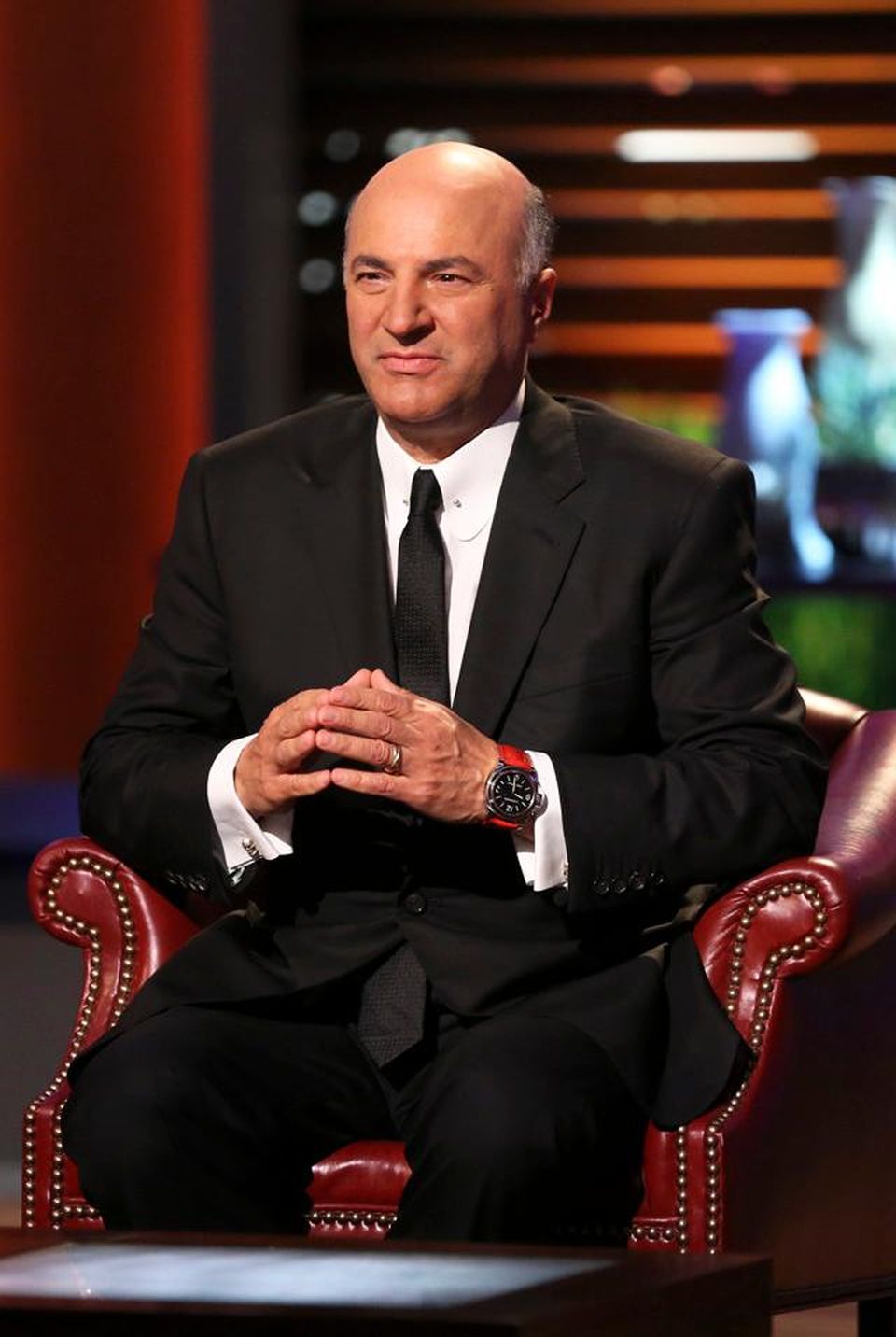 2. Buy big when you get into a brand
Kevin doesn't mess around when he walks into a boutique. When he decides he is interested in a specific brand, he doesn't just dip his toe and buy one watch. Instead, he will buy at least two watches from a manufacturer to fully immerse himself in that brand, as well as show his commitment to the brand or the retailer that he isn't a time waster. "When I buy a maison, I always buy two, up to four sometimes. So when I entered into F.P. Journe I bought four watches at once, just to establish myself in that space and also show the maison how serious I was about supporting a brand. That's not common. But that's my philosophy of getting into a new maison."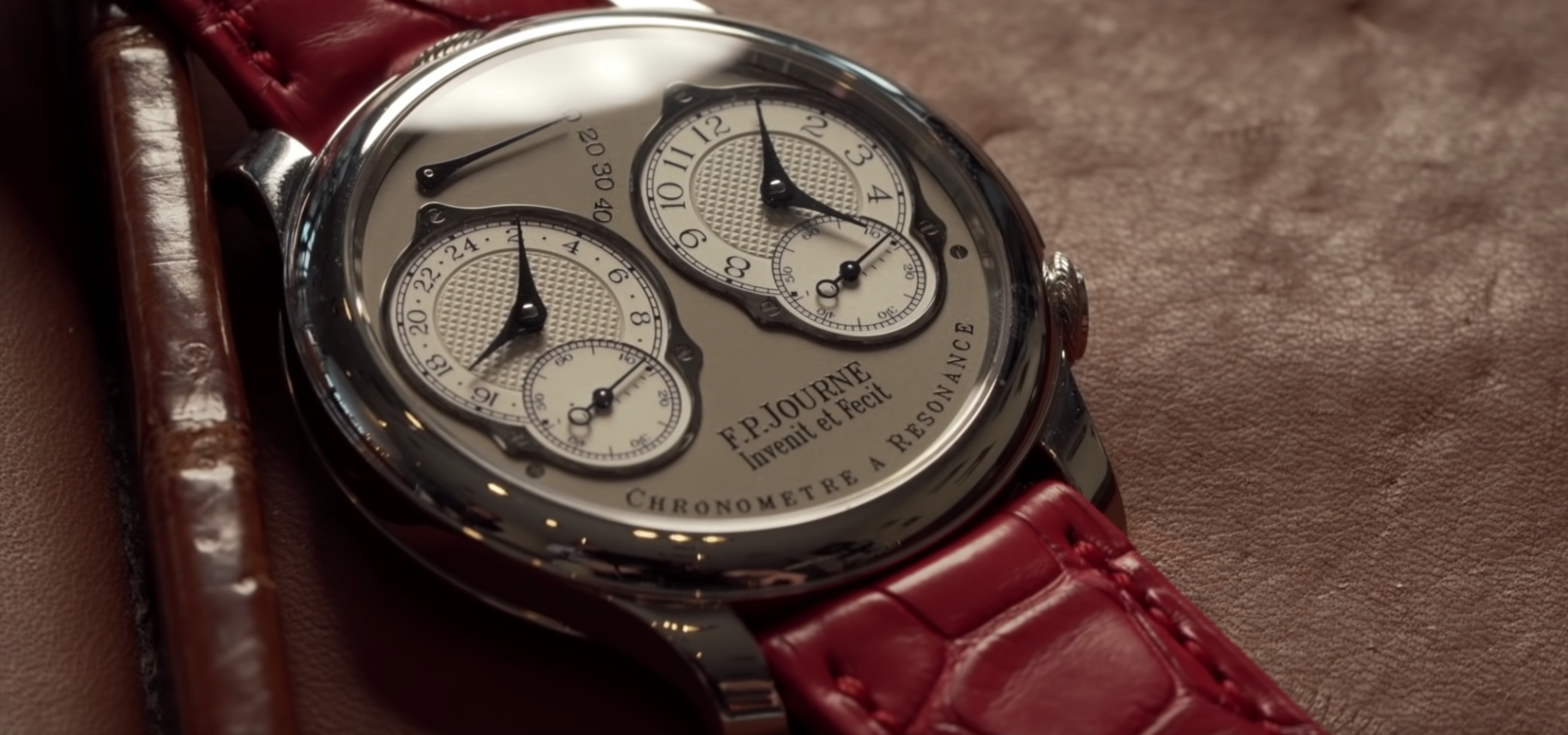 Especially for brands with waitlists on certain models, it's a great way to move up that list quickly, allowing Kevin to get extremely desirable pieces without the long waiting time. This advice does have a financial barrier to entry, but if it's possible for you to follow it, there is good logic behind it. As many will know, building a trusted relationship with any authorised dealer takes time and a purchase history, and any good authorised dealer will want to know and trust you before they allocate you a hot model.
3. Diversify your portfolio and don't follow trends
As much as it might be tempting to collect in a very specific niche, Kevin advises against this. Buy far and wide, across a range of brands, periods and styles of watch, and not only are you likely to see some parts of your collection increase in value, but you also experience the full gamut that watch collecting has on offer. Kevin explained this position after a conversation with Hank Edelman, Chairman at Patek Philippe, during a discussion on the obsession with steel watches with blue dials.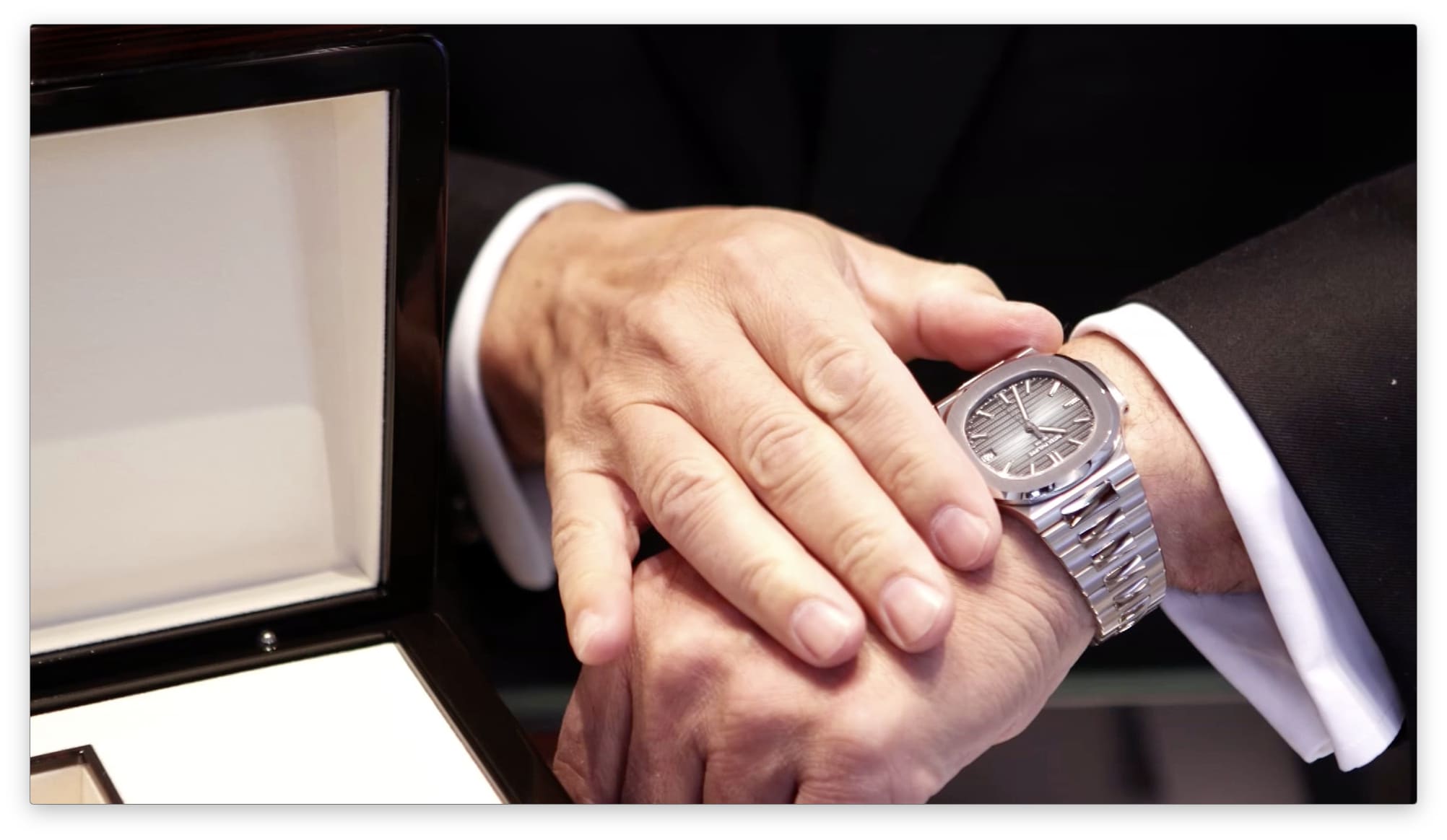 "Hank's been in the watch industry his whole life. He said, 'Kevin, I understand the fascination of steel and blue. It is a beautiful combination and it will remain inside collections perpetually. But the fascination that exists today, you've got to think in the context of decades. There are times when rose gold is smoking hot. There are times where platinum's smoking hot. There are times when white gold is smoking. Today, in this decade, it's steel. To only collect blue-face steel watches in this decade would be a travesty when you think about a lifetime of collecting.'
"He's absolutely right. He's absolutely right," Kevin said. "But that's why you have to be agnostic to one super-hot trend. Steel will fade from favour at some point and be replaced with some other metal. If your collection only reflects your fascination with blue and steel, your portfolio will not have diversification."
4. Don't buy crap
This is great advice for anything in life. Buy less often, buy well, and you're likely to hit Marie Kondo's advice and only own things that spark joy. Kevin gives credit to his mother for this advice; she was a smart buyer of everything from stocks to clothing. "My mother taught me something very important. She was the one that got me into this idea of not buying crap. She was a working girl, she started working at a very young age for her father's business and she worked seven days a week.
"She would buy Chanel. She would save up for six months and buy one Chanel jacket, one Chanel dress. When she passed away she had all her original pieces, and it was a cat fight amongst the women in the family because her Chanel jackets alone were worth thousands because they were now classics. So what I realised was it's the same for watches. Understand what you're buying, understand their history, understand the Maisons, understand what the piece represents, what its potential long-term importance is, and why it should be in the collection."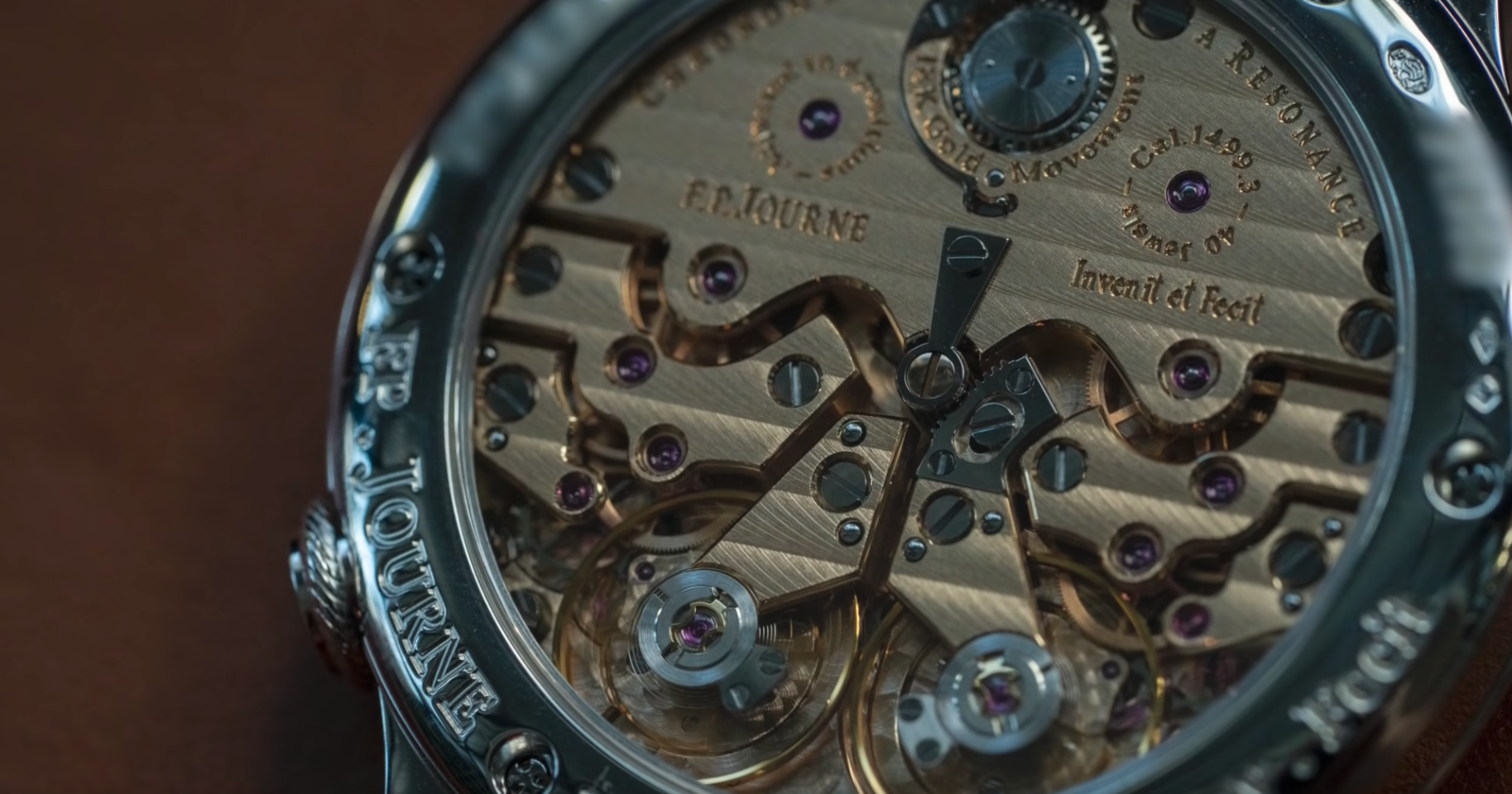 5. Don't keep your collection in one place
A simple piece of advice but one that Kevin had to learn the hard way. "I've had two collections stolen in my life," he told me, and now he keeps his watches scattered to prevent a theft from ever happening again. In an interview with The Hollywood Reporter he mentioned that he never discusses the watches that he has in his collection, and even has his collection insured by two different providers, because "I don't want one place to have a complete inventory". They are lengthy steps that he has taken, but ones that we could learn from.
6. Know the context of the watch to help you buy historically important watches
The CODE 11.59 collection from Audemars Piguet was released to a furore of controversy at the beginning of 2019, but Kevin was unfazed. He not only bought a piece from the collection, but he bought the Perpetual Calendar, one of the more expensive and complicated watches in the collection. I asked him why he was confident that the watch was a good purchase, and he explained his take on the context of the collection:
"In the '70s when the Royal Oak was first launched, it received the same harsh reviews. There wasn't any social media back then, but if you read the press, they would have shit all over it. If you're a collector and you're dealing with a Maison like Audemars Piguet, you know how much thought and time and deliverance they go through in designing these new collections. And they're only going to make 100 of the first issue.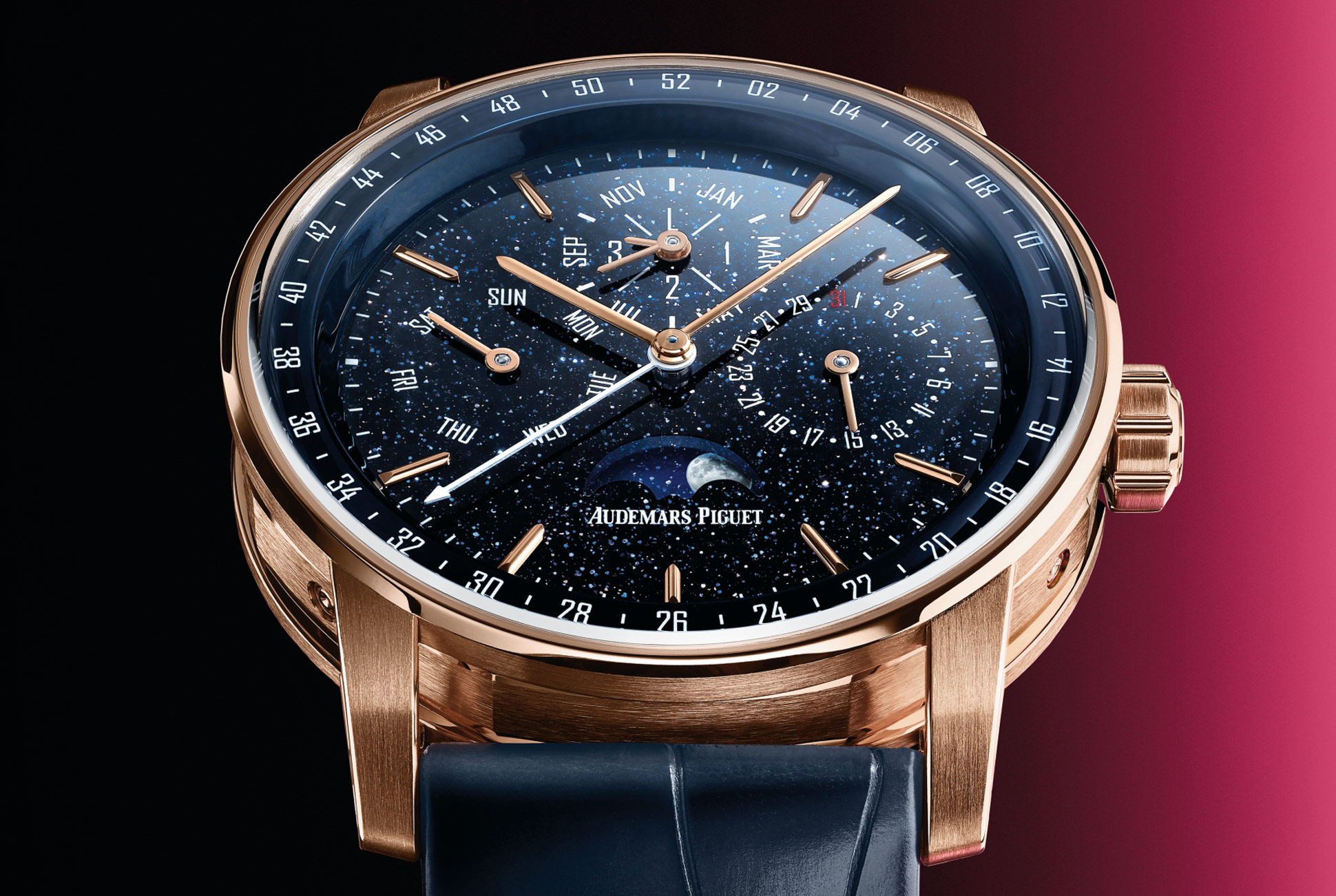 "When a new collection hits the market, that may only happen to you once or twice in your lifetime from a major Maison. So you have to make a decision: 'Am I going to participate in the release of the first 100?' In many cases, including Audemars Piguet, the questions are: 'Are they going to sell me one of those pieces? Am I going to be a good ambassador for the brand? Am I a good person to covet this piece? Am I going to put it in its proper context in the rest of my collection?'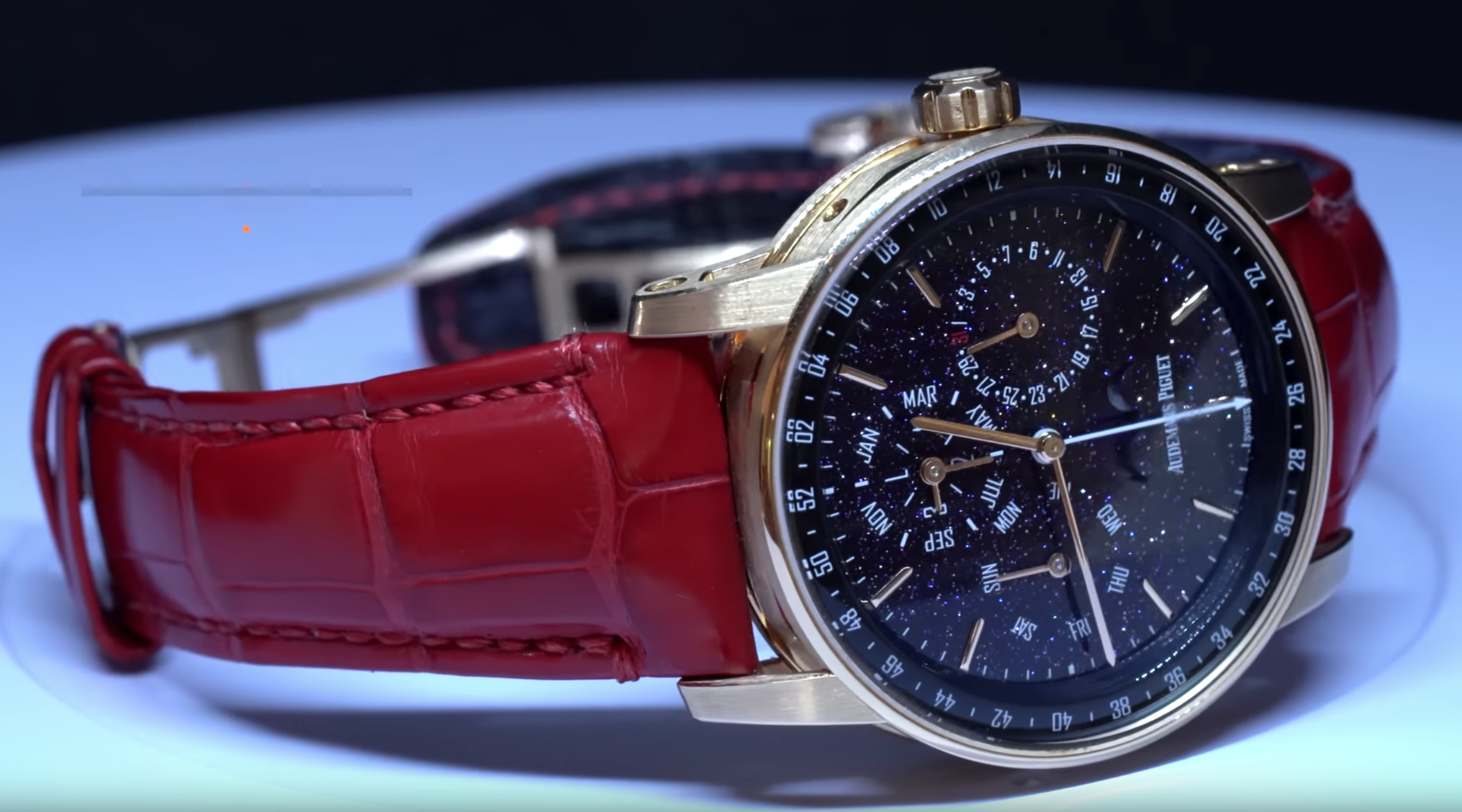 "It's a beautiful, beautiful watch. So for me, forever, for the rest of my life, I will own one of the first 100 of the new CODE 11.59 Perpetual Calendar models. There'll never be a reissue of that. I'm sure they'll change it based on feedback, but I'll still own the original. So that's very special to me."
7. Respect the craftsmanship of the manufacture, but personalise if you can
If you've ever seen Kevin O'Leary on TV, you'll know he is always in uniform. Black suit, white shirt and a black tie that is pinned at the collar. You might also have noticed he always wears his watches on a red strap. Always.
"Because I have to have continuity for television, I have to have a red band," he explained. "It's not the only band I want, but when I'm working on TV, I want the red band. On weekends I may want to put back the original band."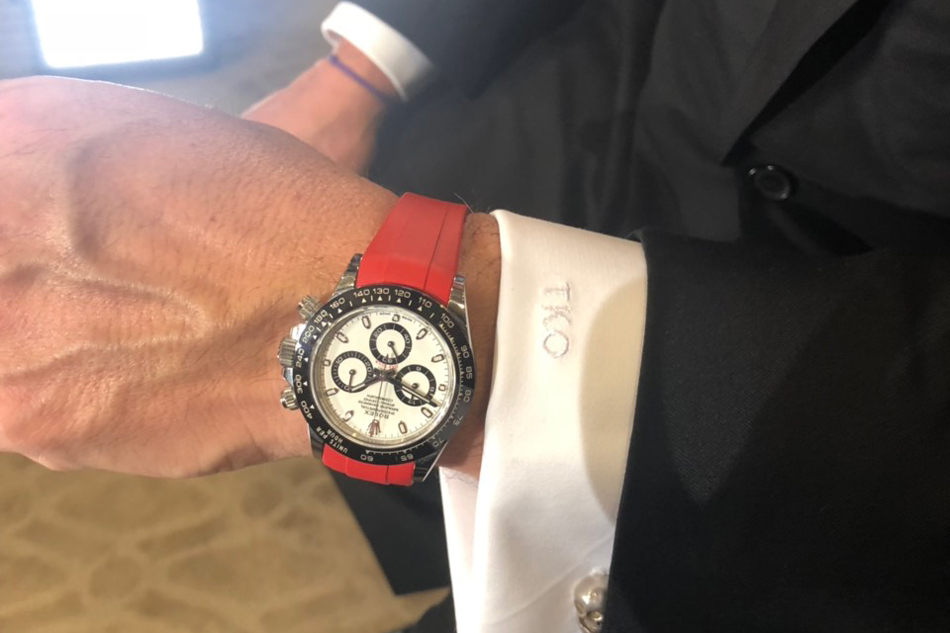 As a result of his need for continuity, watch manufacturers will produce what is often a one-of-a-kind red strap just for Kevin's watch. This isn't something the watch manufacturers do lightly, with most refusing to produce the strap before Kevin explains his situation. It isn't a gesture that Kevin takes lightly either, being grateful for the artisans he has so much respect for to make something unique for his watch. I asked him if he ever considered taking it to the next level and requesting a unique watch for himself, and his answer surprised me.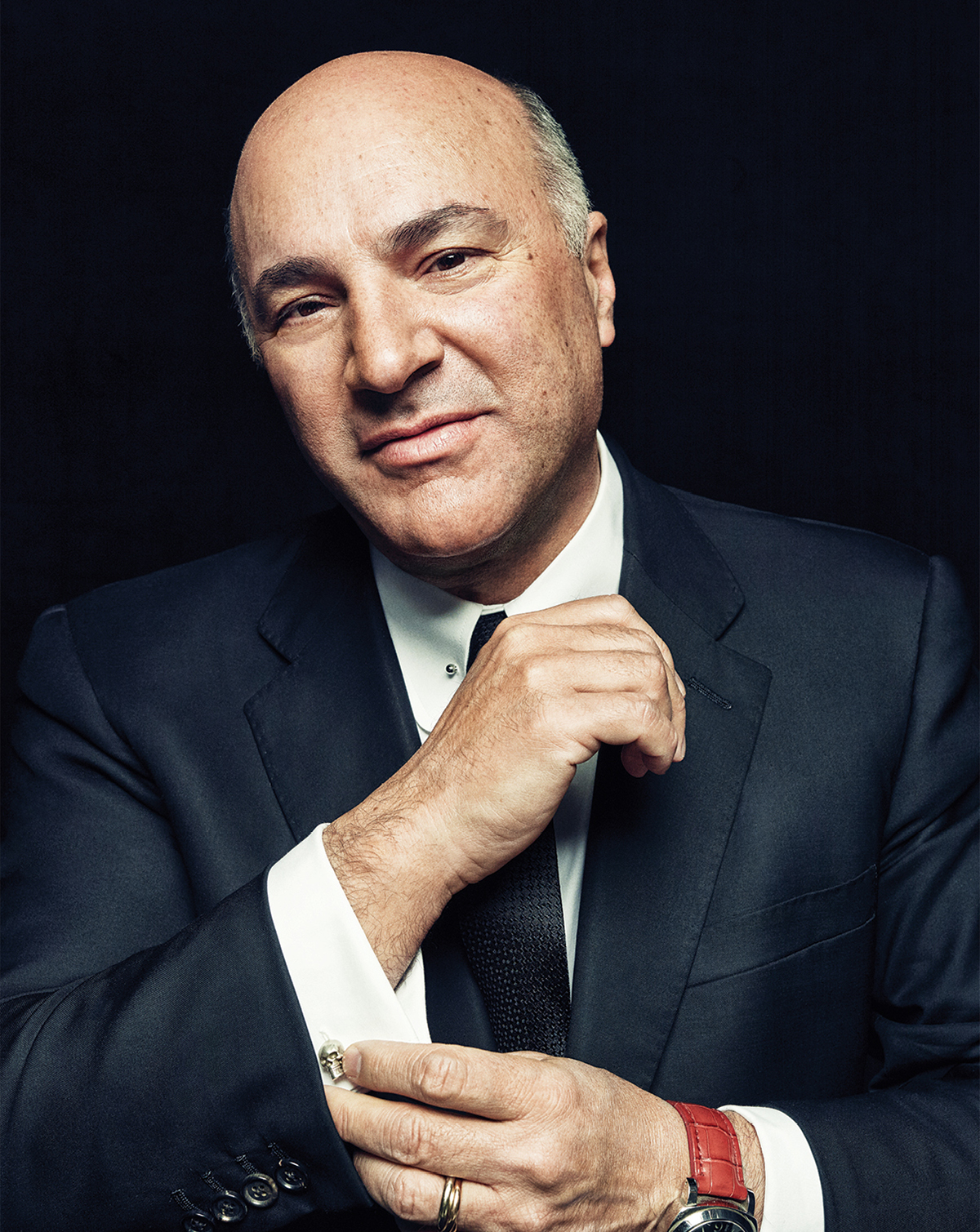 "I have considered it, I have, I have. The question is, is that narcissism? The big debate I have with myself is if the watchmaker … if you look at F.P. Journe's focus on dials, it is beyond comprehension. When he makes his famous blue dial there is a 60 per cent rejection rate — 60 per cent of the dials! It's incredible!
"So I think, do I want to tell him what to do with a unique piece? Am I that arrogant? Why wouldn't I take his artistry and just get access to it? So I'm debating it. I've been approached by multiple maisons about doing a Kevin O'Leary piece, obviously incorporating elements of red. I might do it. I don't know. It's one thing that might be fun, but I respect the artistry of the manufacturer too much. I mean, these watches are pieces of art."
Special thanks to Nick Gould for helping arrange this interview.