3 badass watches from Netflix's Uncut Gems
James Robinson
Netflix's latest blockbuster, Uncut Gems, follows the story of a deeply flawed and shady jewellery dealer, Howard Ratner, played by Hollywood funnyman Adam Sandler. It's an … interesting film, that essentially involves Sandler yelling and screaming profanities A LOT in a pretty unconvincing manner. OK, I'm going to be brutally honest here, it's actually a straight-up dumpster fire of a film. But there are some cool … and some not-so-cool watches featured in it, so enthusiasts may feel compelled to watch it. DON'T – it goes for two hours and it's time that you'll never get back. Good bloke that I am, I've taken one for the team and watched it, and made note of the watches, so you don't have to. You're welcome.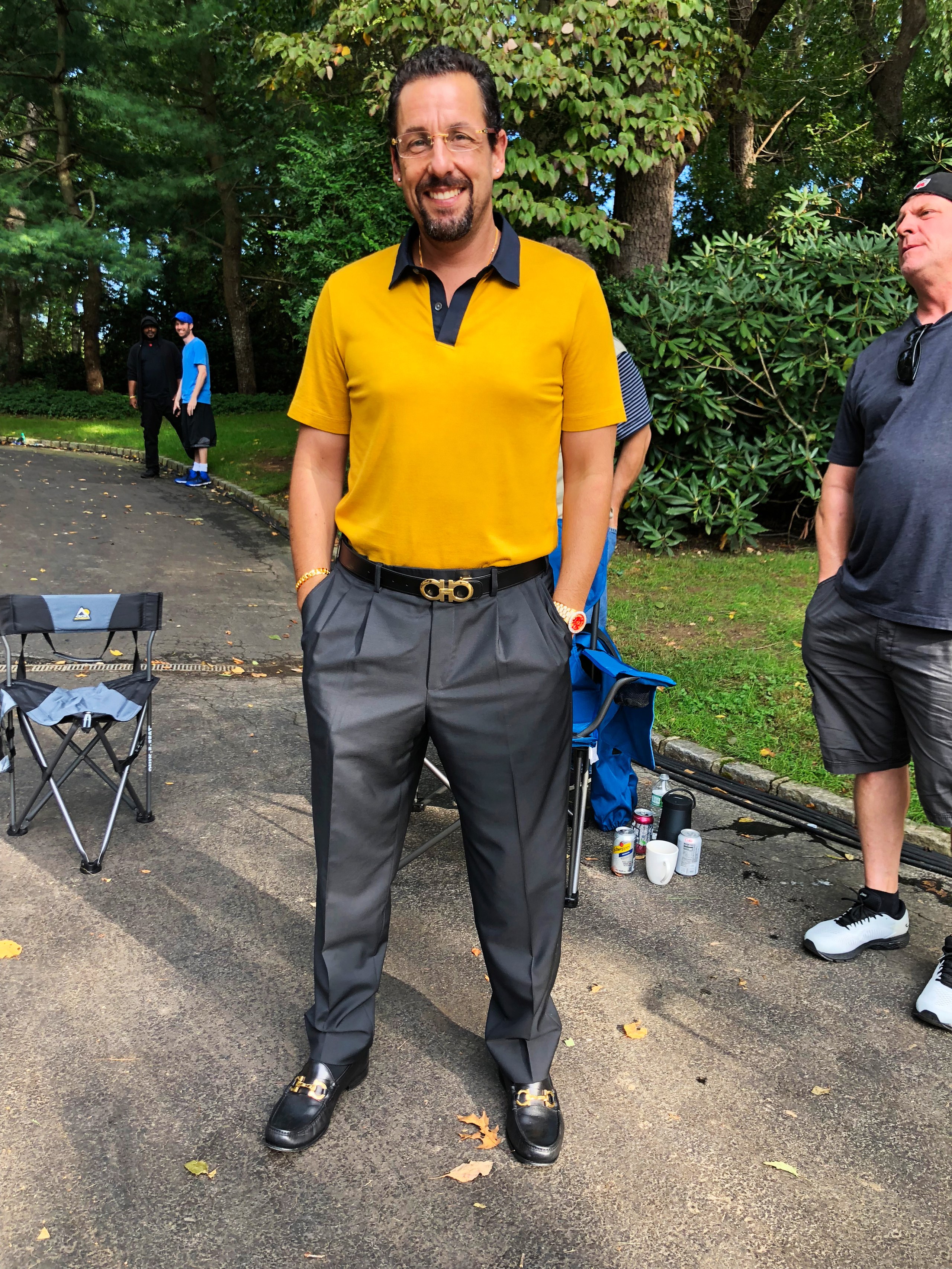 Rolex Day-Date 36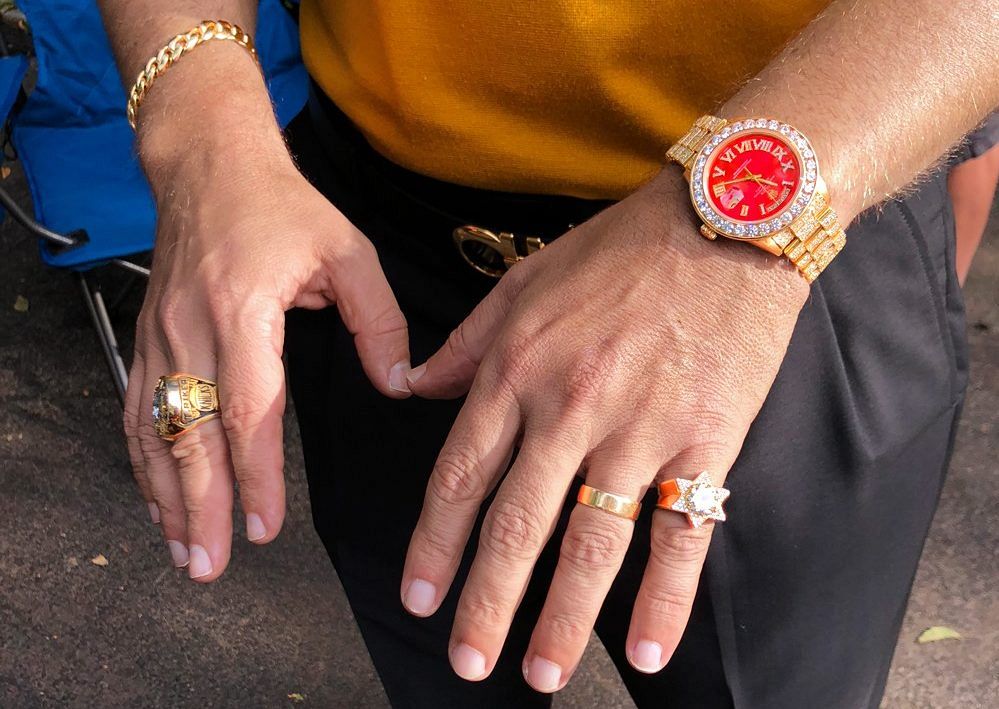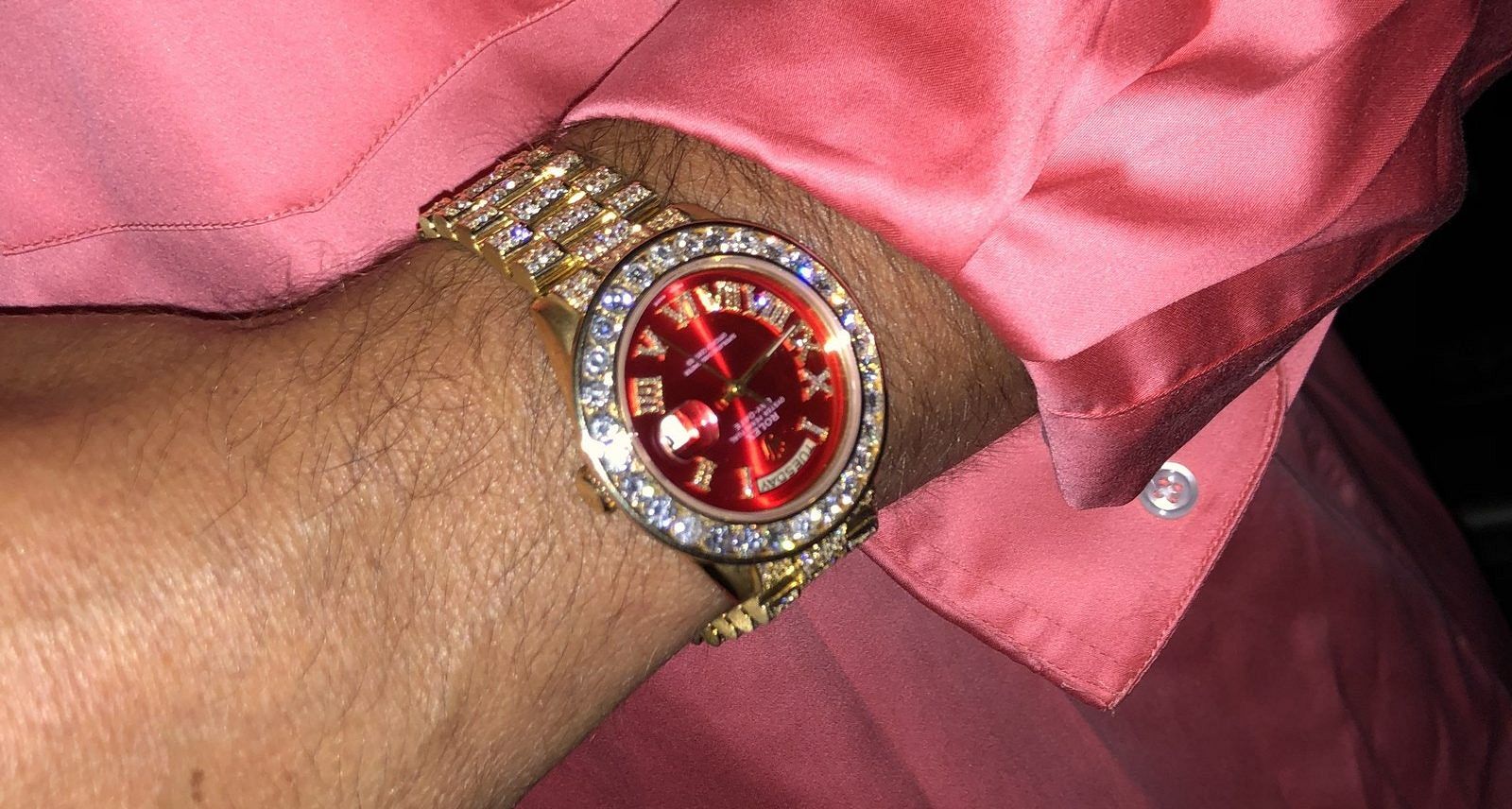 Deary me, this one definitely falls into the not-so-cool category of wristwatches featured in the film. Unfortunately, however, the brutalisation of this solid 18k yellow gold Rolex Day-Date 36 is commonplace in the States, especially amongst the many independent jewellery dealers you'll find in places like Miami, Manhattan and Los Angeles. Yes, what was once the quintessence of class is now anything but. Gone is the signature 18k yellow gold fluted bezel found on your standard "president", and in its place we find an overtly gaudy, aftermarket diamond bezel that looks like it's about 50 per cent too big for the Day-Date's 36mm case. Likewise, both the highly reflective, bright red dial and diamond-set Roman numerals are aftermarket, and really turn the ostentation up to 11. But the thing that knocks the vulgarity of this modded Rolex off the Richter scale is the completely iced-out president bracelet; it is truly harrowing. But the watch choice did suit the character perfectly … well done to the stylist.
Audemars Piguet Royal Oak Chronograph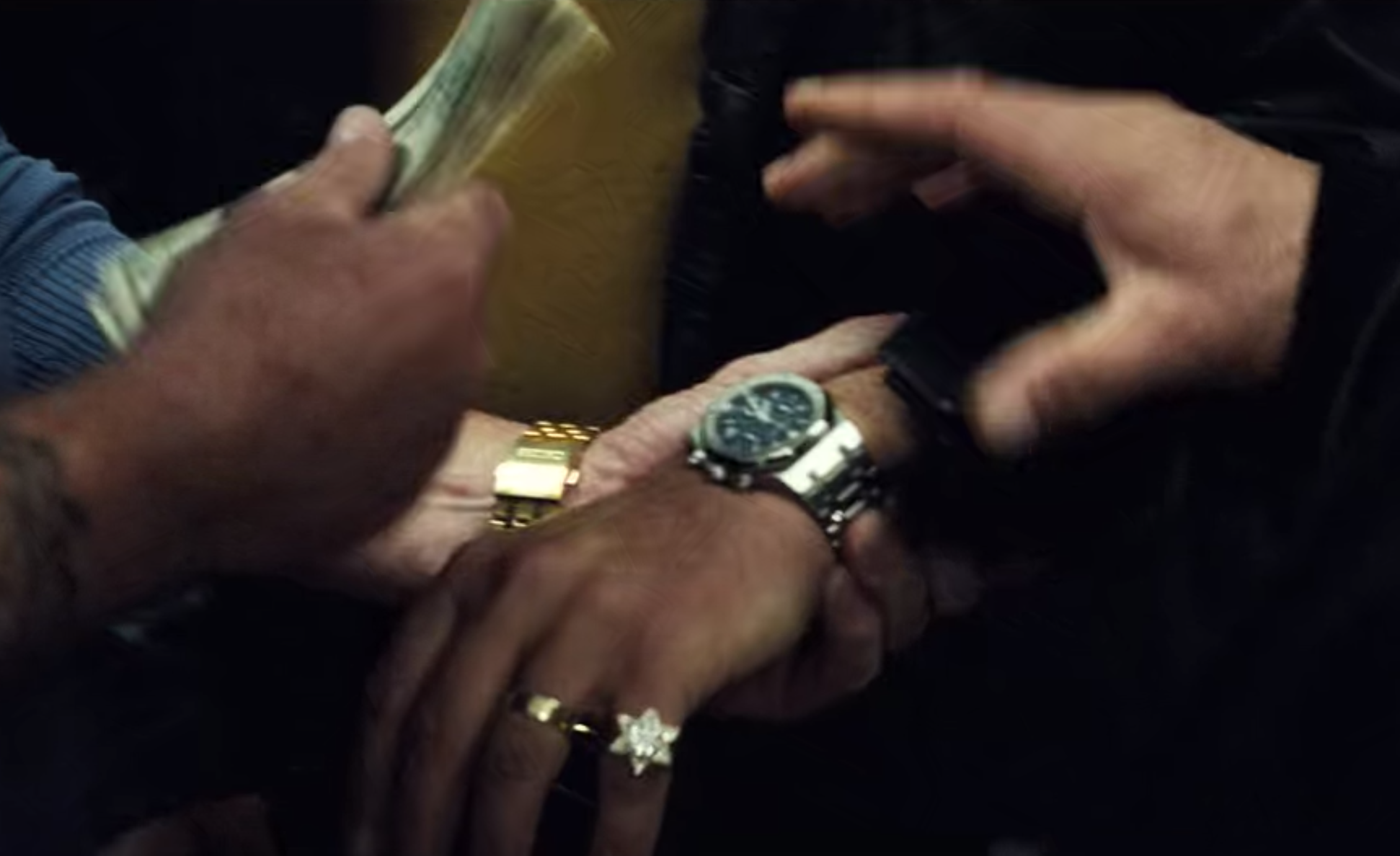 A much, much nicer timepiece than the last, Sandler's character was briefly caught flexing with this gorgeous stainless steel Audemars Piguet Royal Oak Chronograph with highly desirable blue dial. It's hard to make out from the brief encounter on film whether this is the current reference #26331ST.OO.1220ST.01, or the previous generation Ref #26320ST.OO.1220ST.03 … all we know is, either way, it's a hot watch.
Rolex Daytona Ref.116520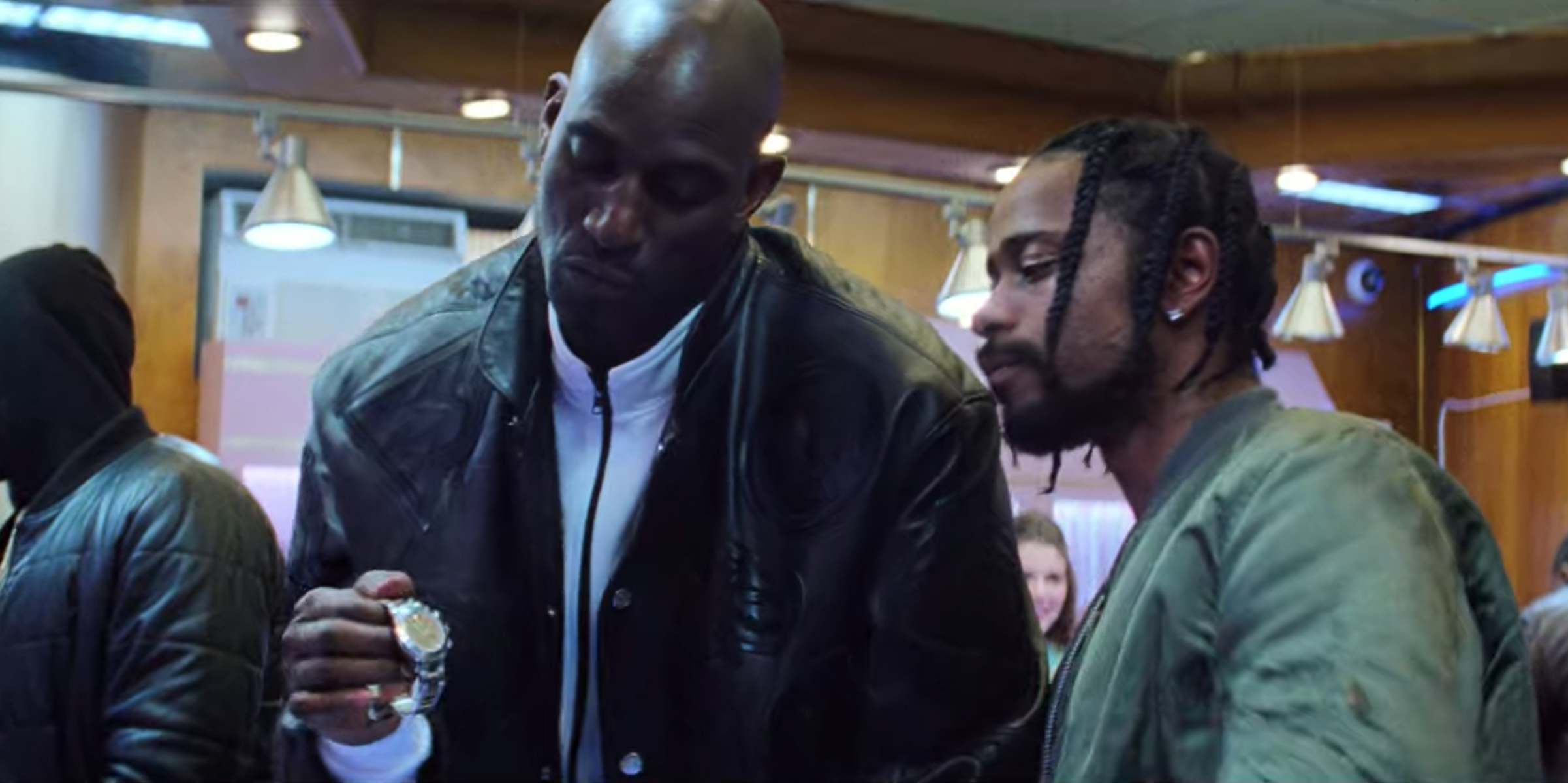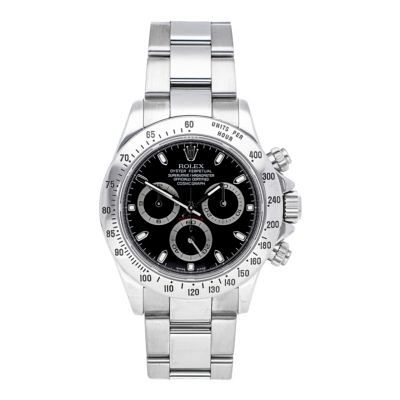 Last but not least, in a scene in which former NBA superstar Kevin Garnett purveys the blinged-out merchandise of our eponymous hero, we get a glimpse at a pre-ceramic, stainless steel Rolex Daytona Ref.116520 with black dial. Obviously thanks to its stainless steel bezel and folding Oysterlock deployant clasp, the last of the pre-Cerachrom Daytonas is a very desirable watch in today's market.