Bethesda's new Starfield video game smartwatch gets an IRL counterpart
D.C. Hannay
In case you've avoided the news for the past several years (and who could blame you?), the gaming industry has become the world's biggest avenue for entertainment, to the tune of over US$220 Billion (with a capital B) in 2022. In fact, it far outpaces the movie and music industries combined. So game studios have gotten serious with both their content and their tech, spending big bucks on A-list voice actors, cinematic scores, and serious R&D for their tentpole titles, with VR and even AI integration coming down the pike fast. As the line blurs between the virtual and real worlds, the opportunities for more immersive experiences have expanded, to the point that in-game objects frequently get an IRL release, and that's starting to include wristwatches. Even the OGs of product placement, Hamilton, have seen the writing on the wall, releasing a titanium version of their Khaki Field watch, as seen in Far Cry 6. Watches have been linked to video games since the days of Pac-Man, but things have gotten a bit more sophisticated. There are still branded tie-ins, like Timex's Space Invaders T-80, or the cool, Casquette-like Cyberpunk 2077 watch, but now, more companies are releasing the actual watches from the games.
Blame the slightly mad Pip-Boy wrist computer from Bethesda's Fallout series, which got a (sort of) release in a special edition of Fallout 4. Not an actual watch, the boxed set came with a replica of the Pip-Boy that was actually a smartphone enclosure, leading some more militant nerds to cry foul with claims of a bait-and-switch.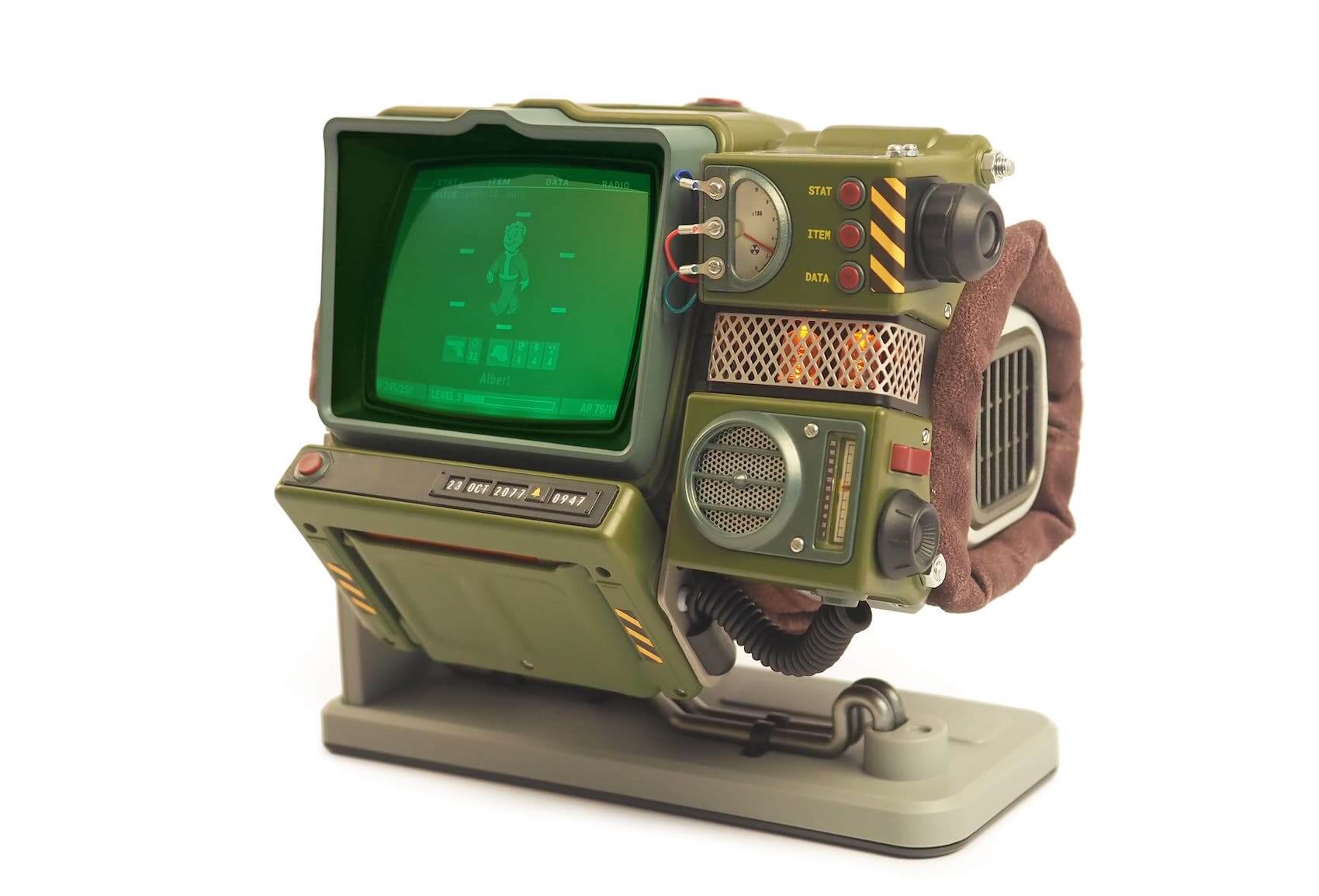 But plenty of cosplayers ate it up, and Fallout fans 3D-printed their own versions when the licensed Pip-Boys became scarce.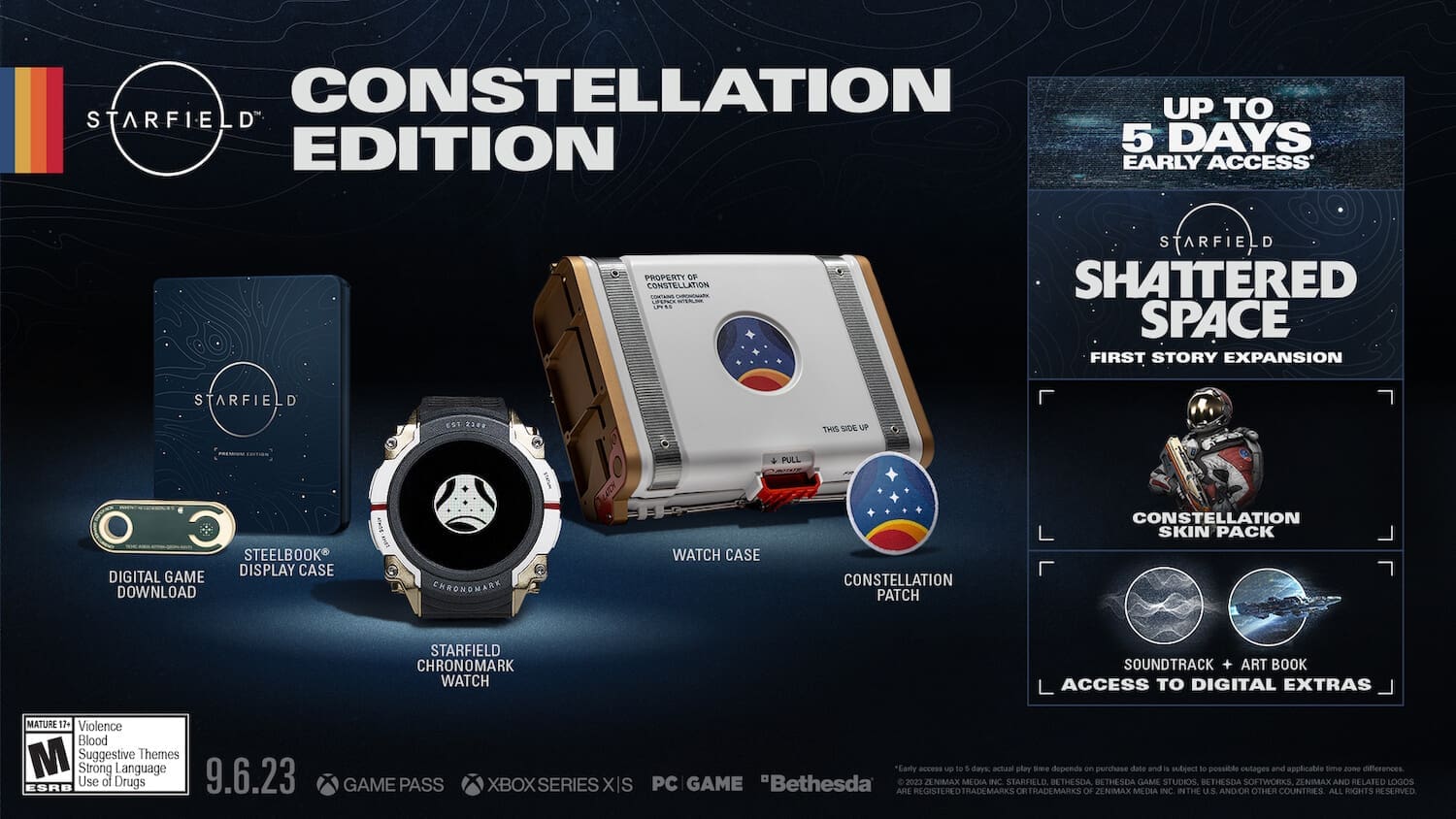 Well, Bethesda is at it again with their first original intellectual property in more than 25 years, the spectacular-looking, space-themed action role-player, Starfield, coming to Xbox and PC. It's not slated for release until September 6, but preorders are underway, including a deluxe Constellation Edition available for US$299, which includes several digital goodies, natch, but a couple of treats for watch fans, too.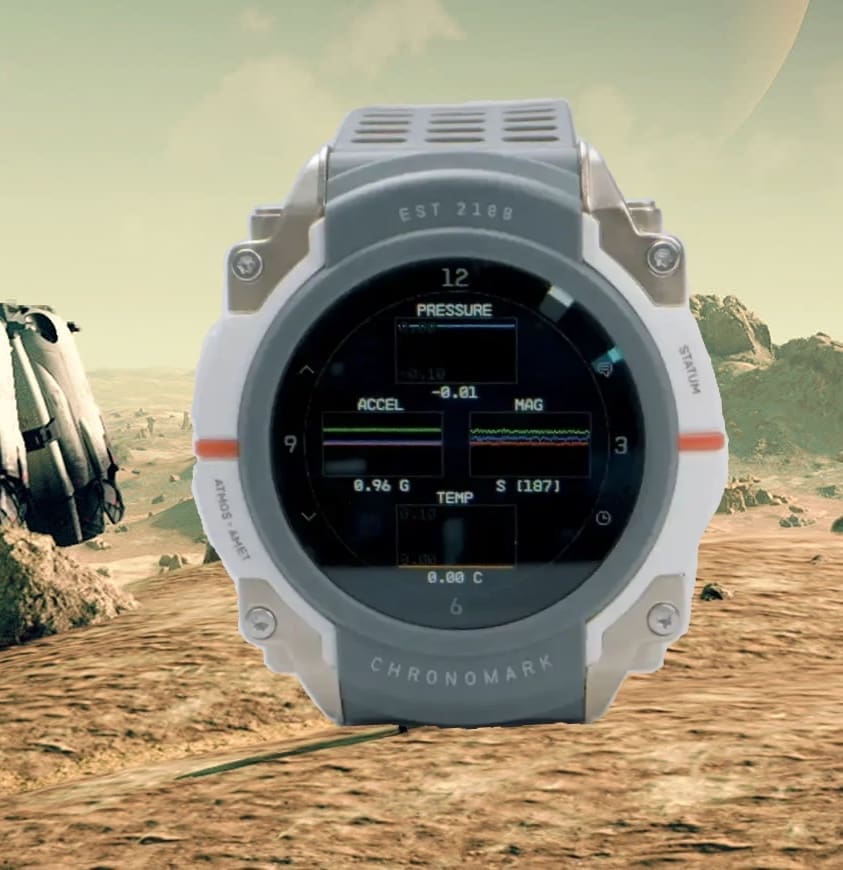 Along with the game itself, the Constellation Edition includes the in-universe Chronomark watch itself, a product of nerd paraphernalia makers The Wand Company. It's the real-life doppelganger to your wristwear in the game, acting as a heads-up display for all manner of information.
And it seems like a fully functioning Android-based smartwatch, too, not just some cool-looking prop toy. The Chronomark's manual has leaked online, showing its capabilities that include time, smartphone notifications, sunrise/sunset and moonphase data, temperature, barometric pressure, accelerometer, magnetometer, weather, step count, Bluetooth connectivity, and even a flashlight mode. It has a cool retro-futuristic vibe that I like, a neat visual tribute to '70s sci-fi.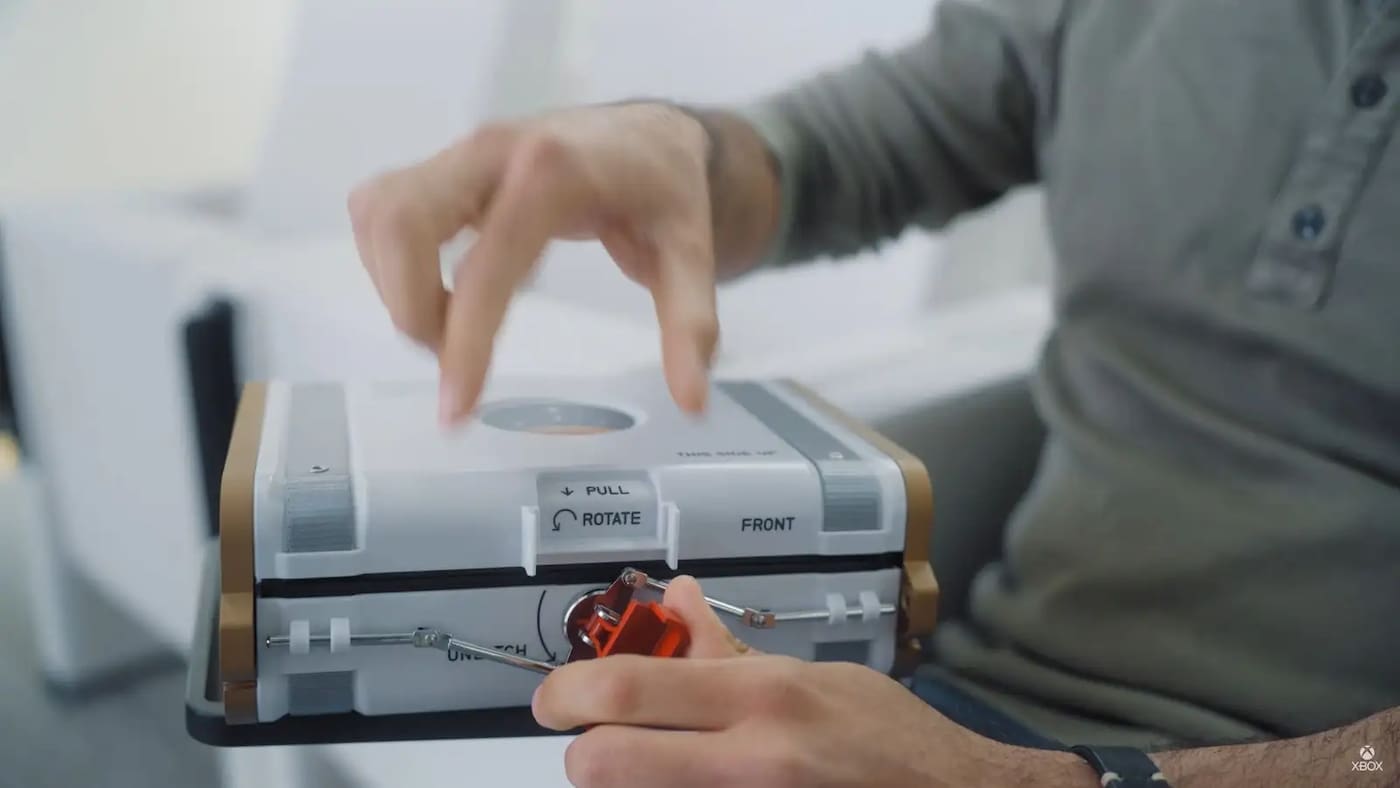 Along with the watch itself, you get a custom case that includes a Constellation patch, a NATO-style strap, and a totally badass case modeled after ones used by NASA during the Apollo missions to return moon rock samples back to Earth.
The whole package is some of the best-looking gamer fan service I've seen, and if the watch is functionally useful in day-to-day life, well, that's just a bonus.