Workhorse makeover: "Off the shelf" calibres can be pretty too – ETA/Peseux 7001 Edition
Zach Blass
One thing watch enthusiasts often do is dismiss "off the shelf" calibres. The allure and buzz of "in-house" movements has cast a dismissing shadow over mass-produced calibres. But, like many other things in life, sometimes it is more about how you use it than anything else. I will not deny it, standard ETA and Sellita calibres are not always the most to look at beneath an exhibition caseback. When a common calibre, like the ETA/Peseux 7001 movement, is in the right hands though, it will astound you just how good it can actually look. Here are four examples that prove just that.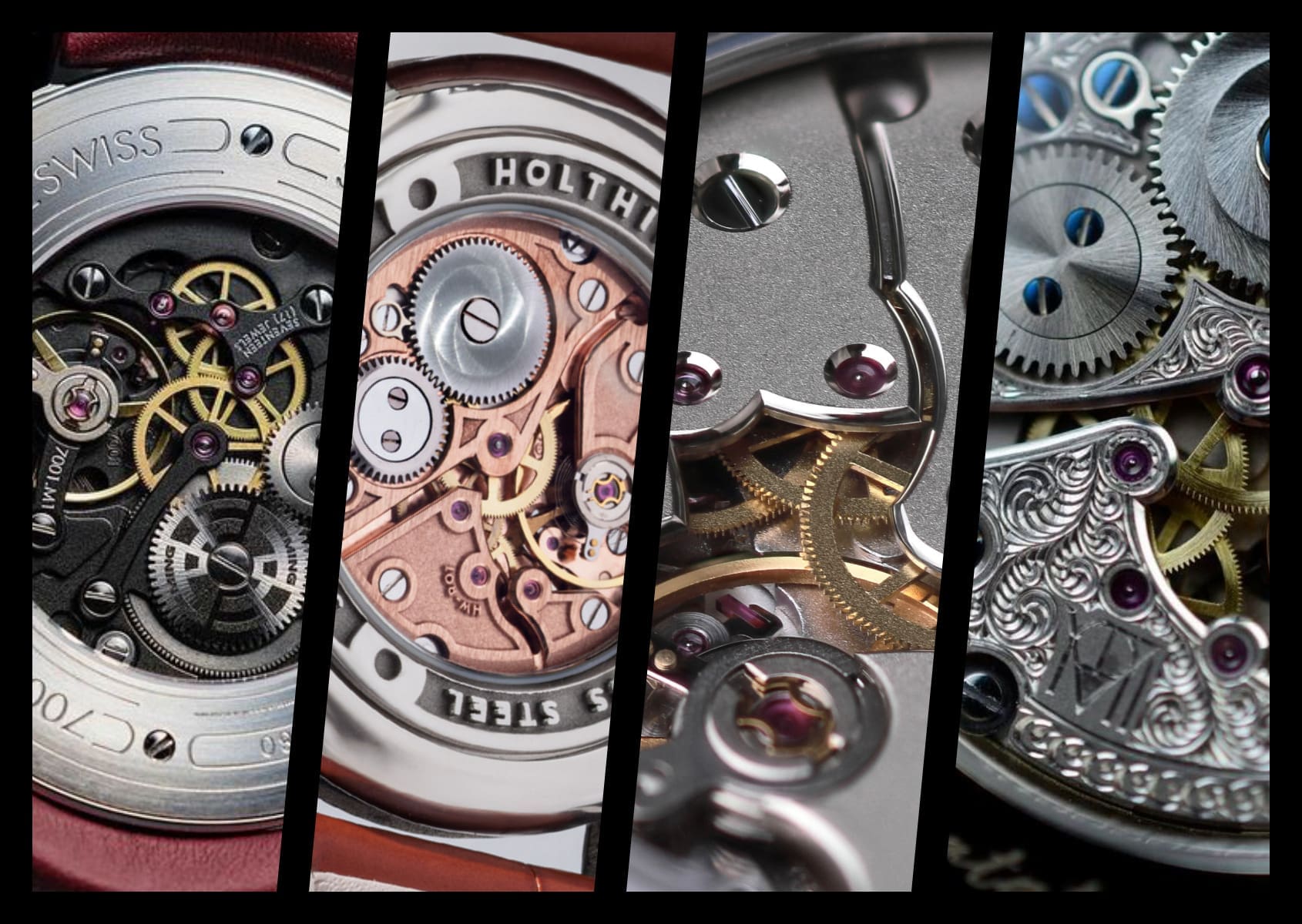 For reference, this is the common form of the ETA/Peseux 7001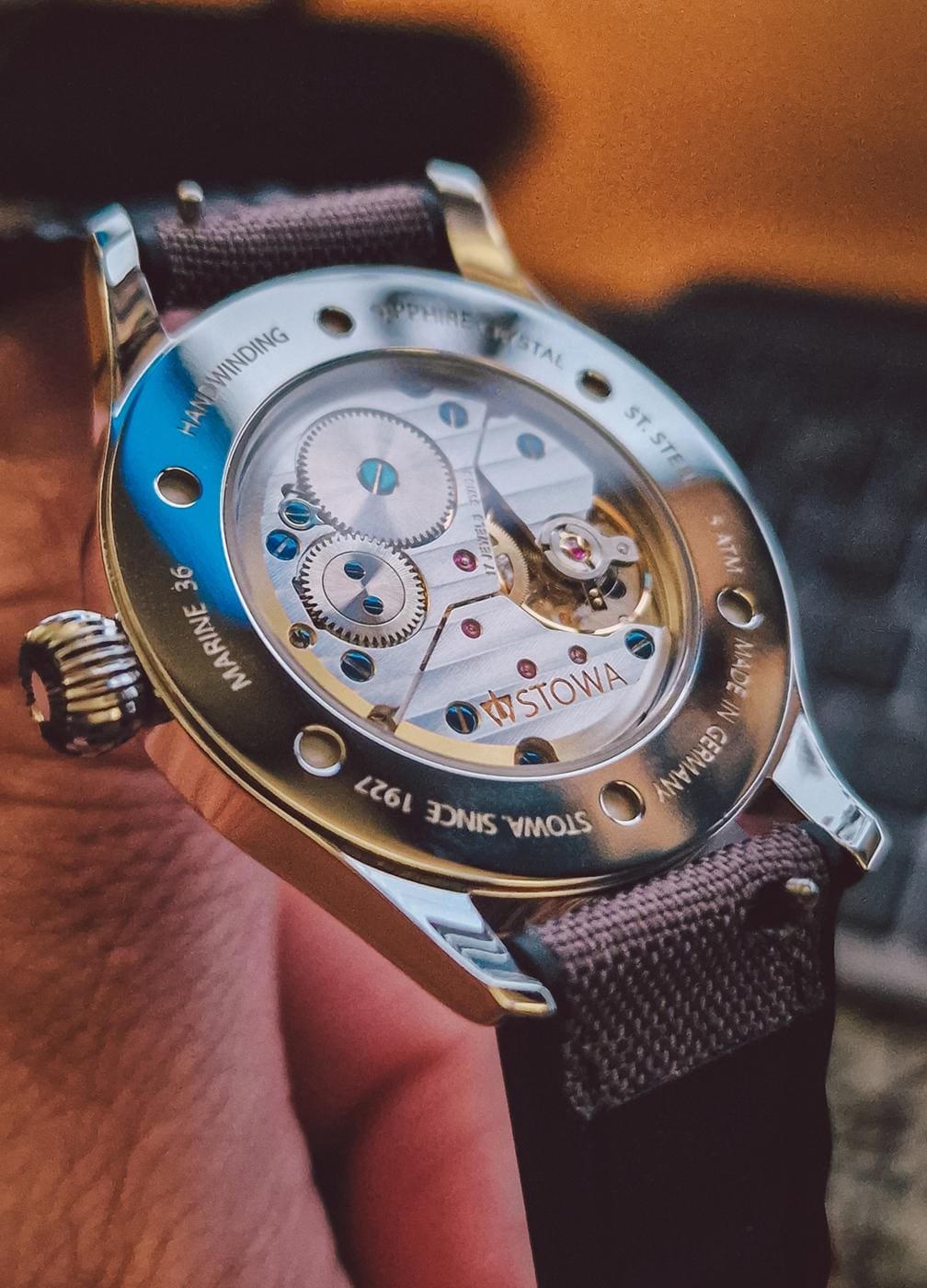 The ETA/Peseux 7001 is a historic hand-wound calibre that has been used by brands such as Tissot, Baume & Mercier, Longines, Nomos, Omega, Montblanc, Stowa and more over the years. Its origins date all the way back to 1971, created by ebauche movement manufacturer Fabrique d'ebauches de Peseux, S.A.  Peseux was then acquired by ETA in 1985, who still produce the calibre to this day. It is a 21,600 vph calibre with approximately 42 hours of power reserve. As expected from ETA, it is offered in various grades of regulation and decoration. More commonly, however, it bears the industrially decorated appearance seen in the Stowa watch above. But, there are other manufacturers who have taken the decoration of the movement so much further.
Case study #1: Horologer Ming
View this post on Instagram
When Ming unveiled their 27.01 collection, it was also the debut of their 7001.M1 calibre – redesigned by Ming and produced by Schwarz Ettiene. As you can see, the 7001 in this form has been largely skeltonised, giving a full view of the gears beneath, and features a darkened tone and more rounded chamfers to the edges of the bridges.
Horologer Ming explains in their description of the product: "The 27.01 is powered by a movement so heavily reworked that we probably should have started from scratch. We begin with an ETA Peseux 7001 and retain only the gear train and escapement. The bridges and plates are remade, courtesy of Manufacture Schwarz Etienne, in a configuration of our design, retaining the same aesthetic as the 19-series: solid baseplate with maximal opening of upper bridges to put the moving components on display. It is a continuation of our belief that a display back must have something worth seeing behind it."
Case study #2: Felipe Pikullik
View this post on Instagram
While he much more commonly works with the ETA/Unitas 6497, independent Berlin-based watchmaker Felipe Pikullik has also massively transformed ETA/Peseux 7001 movements for special commissions. The hand finishing is abundantly clear in the above iteration, with hand-engraved and hand-chamfered bridges that result in a stunning aesthetic.
View this post on Instagram
Just while we are at it, look at Pikullik's transformation of the 6497 – another "off the shelf" calibre. Incredible isn't it?
Case study #3: Minhoon Yoo
View this post on Instagram
A young art school student turned independent watchmaker from South Korea, Minhoon Yoo is largely inspired by watchmaking legends like George Daniels and Philippe Dufour. With his initial watch, dubbed the "Carved Piece", Yoo elected to utilise the 7001 movement as a base. His movement is heavily modified, with many of the components made by his hand – for example, the click-spring is of his own design. In fact, he is merely borrowing the architecture of the 7001 movement. He makes the bridges out of nickeled silver himself. But, circling back to the purpose of this article, what makes his version of the calibre so stunning is the hand-finished anglage and black polishing found on the calibre. Holy mackerel!
Case study #4: Holthinrichs
Another heavy modifier and an incredible decorator of the 7001 movement is Netherlands-based independent Holthinrichs Watches. Within their 3D-printed cases, you will find the 7001 movement decorated in various elaborated styles. The examples above, in their designated HW-RO1 calibre, have beautifully frosted bridges with raised edges that frame the frosted surfaces. These raised edges are handsomely chamfered, making the calibre look far more expensive than its base.
View this post on Instagram
In the above example from Holthinrichs, the 7001 movement-base is nearly unrecognisable – a decoration style I have never seen outside of their manufacture.
With these four case studies in mind, and, with the understanding there are more examples out there to confirm this sentiment, do not knock the aesthetic of "off the shelf" calibres. It is clear if a manufacturer is willing to go the distance with something like a 7001 movement, the end result can be very, very handsome indeed.