Watchmaking legend Philippe Dufour looks to one particular brand for his daily wearer…
Zach Blass
Philippe Dufour. It's a name any die-hard watch enthusiast should know. Considered by many as the greatest living watchmaker today, Dufour is known for his unrivalled level of movement finishing. One of the more well-known references he creates, The Simplicity, has a bit of a misleading name. Yes, it is, on the surface, a simple three-handed watch. But its construction is anything but, with intricately crafted components mesmerisingly hand-decorated – and as a result not many are made per year with a waitlist that far exceeds supply. So, considering he makes arguably the most coveted watches in the world, you might be a bit surprised to hear what is commonly found on his wrist is not a watch of his own making.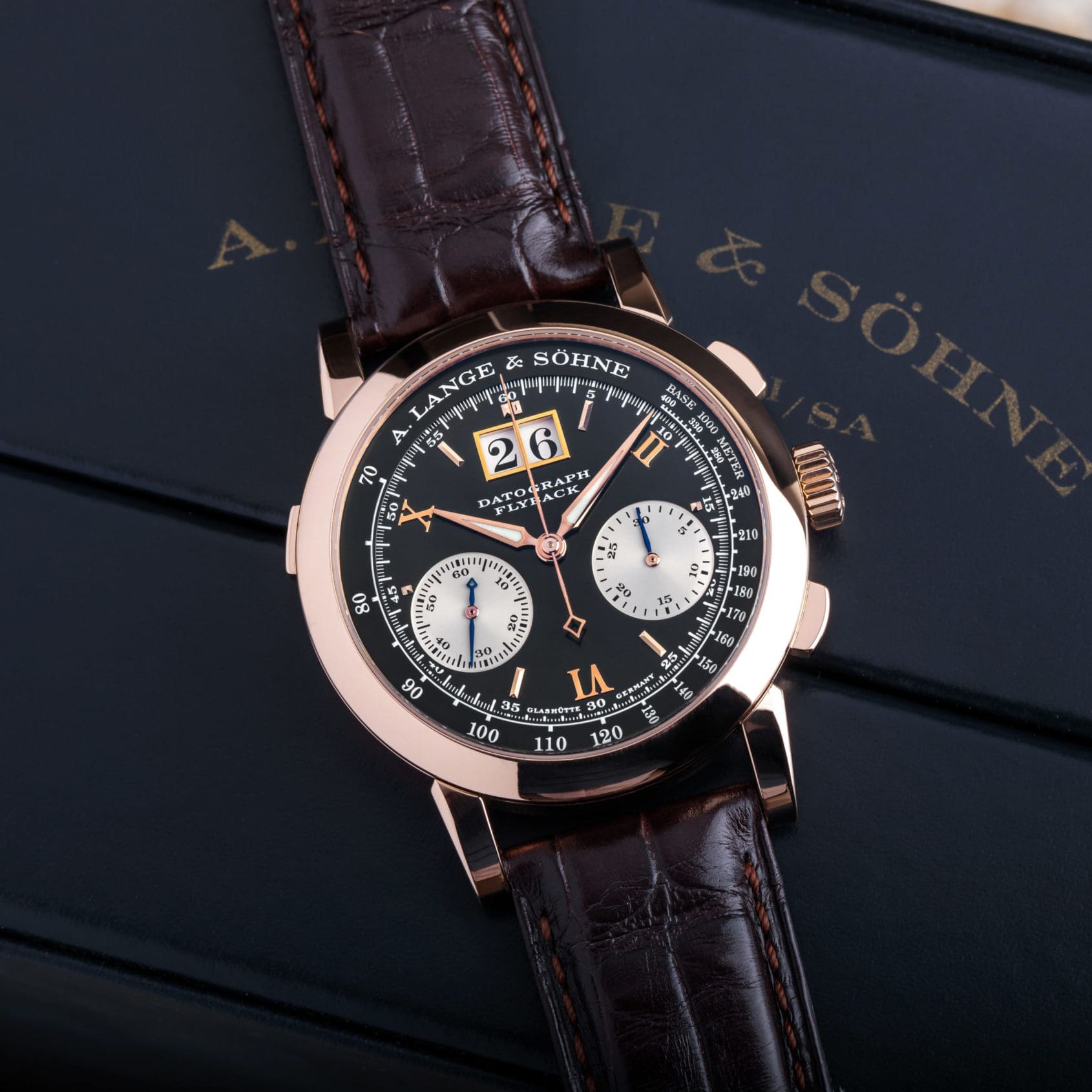 Many associate Philippe Dufour with the rose-gold and black-dialled A. Lange & Söhne Datograph, a watch he is commonly spotted wearing, to the point that it has been nicknamed the "Dufourgraph". But, looking at Instagram as of late, it would seem the living legend has opted to sport multiple references from a single brand: Rolex.
All of the below images have been taken from Élisabeth Dufour's Instagram account, the oldest of the three images from September 2021.
Rolex Daytona ref. 116500LN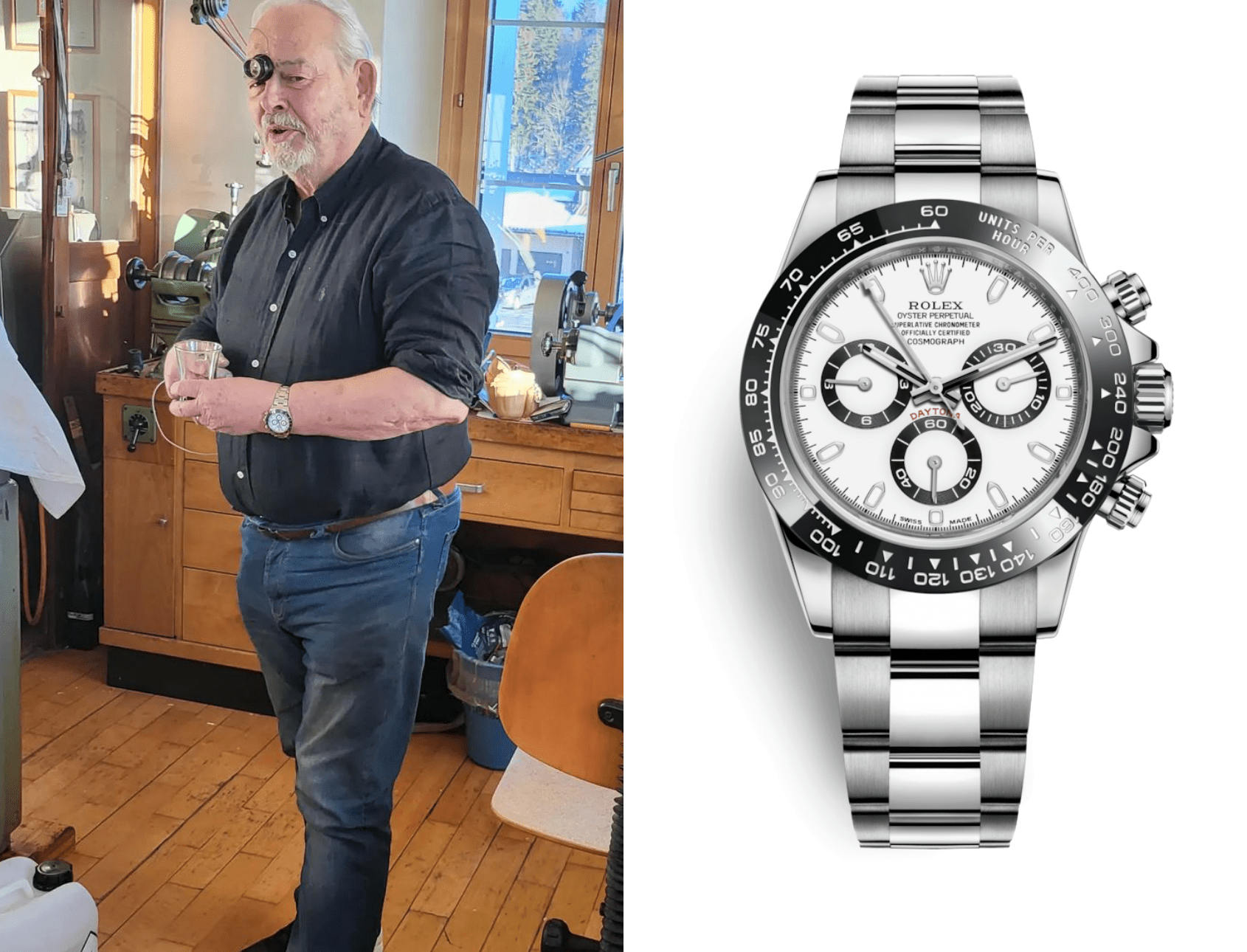 It is hard to detract from, or resist, the allure of, the Rolex Daytona. It's a modern chronograph that is highly robust, yet, aside from its scratch-resistant ceramic bezel, leverages many vintage cues. The white dial, while not truly a panda dial, is panda-ish and its 40mm, 904L stainless steel case has nicely tapered lugs. It's also very slender for an automatic chronograph, and has a compact lug-to-lug measurement of 47mm across the wrist. You can learn more about the Rolex Daytona ref. 116500LN here.
Rolex GMT Master II "Pepsi" ref. 126710BLRO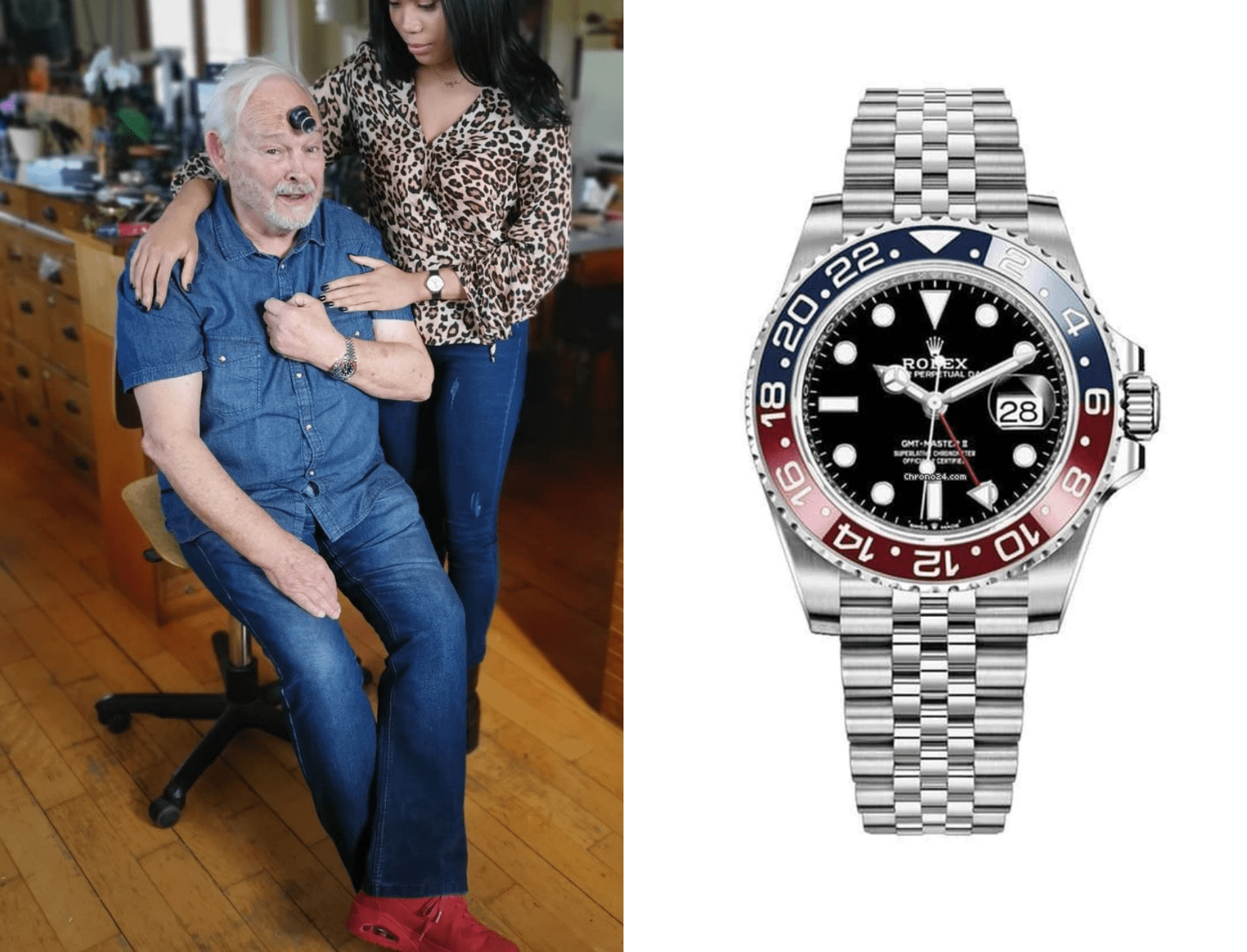 If one of the most prized modern Rolex watches wasn't enough, Dufour also routinely sports the Rolex GMT Master II Pepsi – another model that commands a significant premium on the secondary market. The cosmopolitan pilot's watch is a textbook example of a formal yet functional sport/tool watch, incredibly versatile with its black dial – yet playful with its red and blue ceramic bezel. You can learn more about the Rolex GMT Master II "Pepsi" ref. 126710BLRO here.
Rolex Oyster Perpetual 41 "Coral" ref. 124300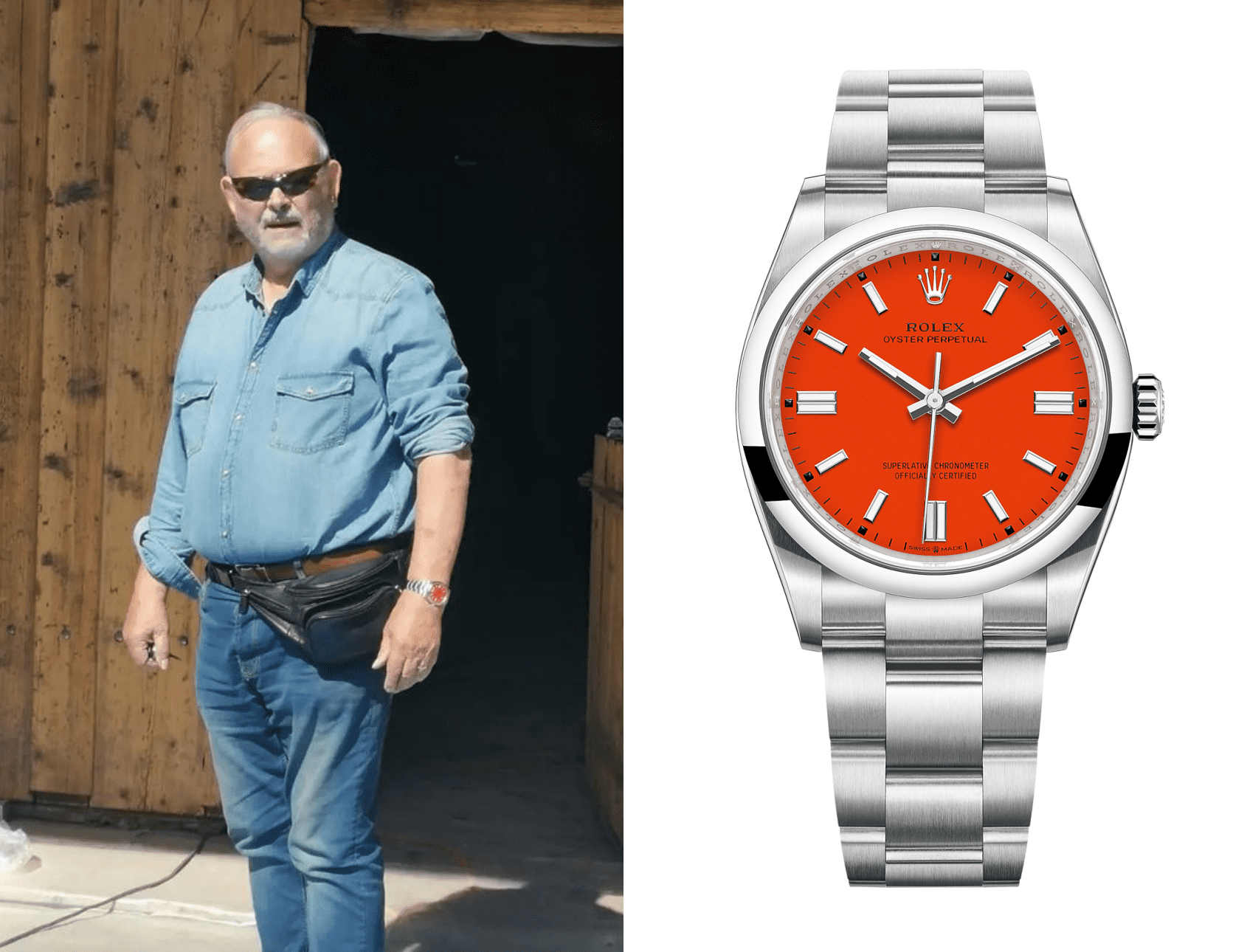 While still rather "unobtanium" like the others, the last Rolex watch we've caught Dufour wearing is a bit unexpected. Controversially entry-level, yet not something you can just enter an AD and buy, the Rolex Oyster Perpetual has had immense success in the marketplace thanks to its uncharacteristically playful lacquered dials in a range of vibrant colors. Perhaps Dufour, who can be seen in many photos rocking red sneakers, felt the coral red was the perfect match for his wardrobe – a daily wearer to match his daily trainers. You can learn more about the Rolex Oyster Perpetual 41 "Coral" ref. 124300 here.
He is not alone in his preference though…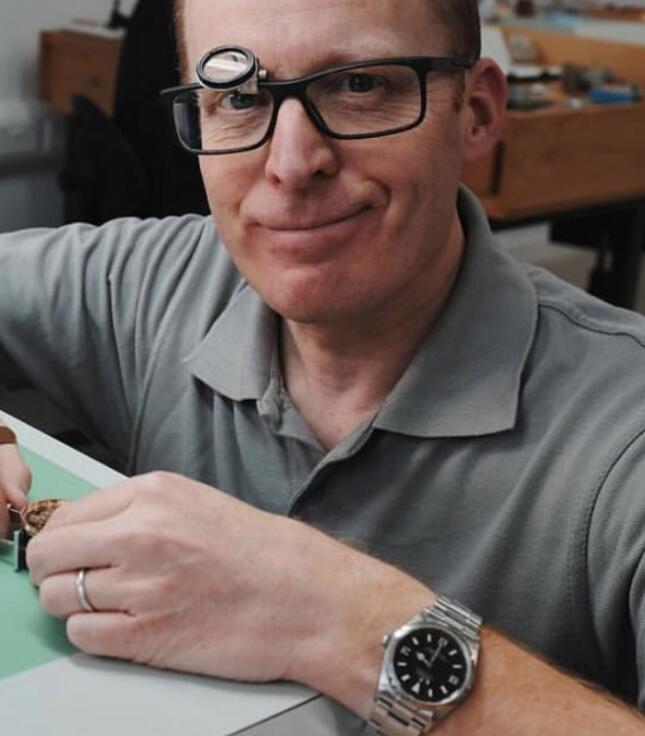 Philippe Dufour is not alone as a top watchmaker who's partial to Rolex. George Daniels' former apprentice Roger Smith – another watchmaker counted amongst the world's best – is known to wear Rolex as a daily wearer. Smith has always had a fondness for the brand. He purchased an Oyster Perpetual at the young age of 17, a very impressive first luxury watch, but he would later have to sell said watch to acquire funds for his watchmaking journey. But his wife would go on to salvage the situation decades later and fill the Rolex void left from parting with his OP, gifting him a Rolex Explorer for his 40th birthday. While the Explorer is known for being an attractive, historic, yet understated model, Smith found a way to make it even more of a stealth flex than it already is: he installed a co-axial escapement into his watch, making it absolutely one-of-a-kind.
So, while some may choose to hurl insults at Rolex, claiming "hype" or "overrated", just remember that two of the best watchmakers alive afford their seal of approval to the brand by wearing them everyday.