Why do you keep hearing about Kurono watches?
Time+Tide
Editor's Note: Recently the Kurono Chronograph 1 Mk.2 went up for sale, and has since sold out. More seasoned watch enthusiasts are likely familiar with the cult-followed micro-independent brand, but,  for those new to to the space, some of you may have been wondering what all the hoopla on social media was all about. So, we refer you to Zach's first story on Kurono watches for Time+Tide to catch you up. Plenty more has happen since this article was penned in September 2020, so we will include a link at the bottom to the Kurono coverage that followed it, but the below covers the origins of the brand and how they took the watch world by storm.
In 2019, self-taught watchmaking artisan and creative genius Hajime Asaoka decided he wanted to launch a more accessible range of watches to satiate those who loved his creations but could not afford them. The bespoke watches made under Hajime Asaoka's name start at around $40,000 USD and take a year or more to produce. Kurono Tokyo, however, is a different story. As the Kurono watches website explains, "Kurono aims to deliver to watch collectors a more accessible timepiece that shares the design DNA of Hajime's exclusive handmade atelier watches, at affordable levels."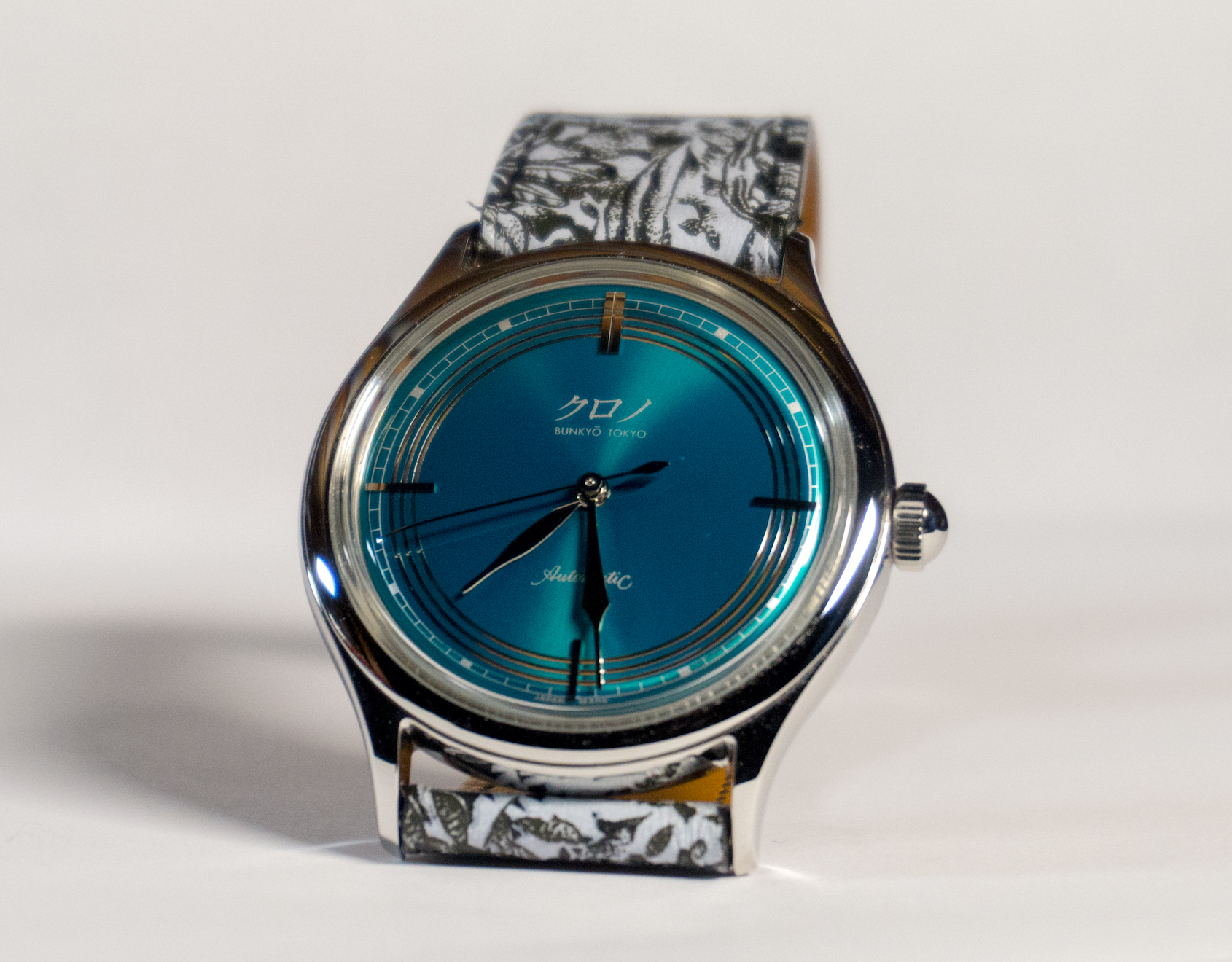 Kurono's first releases were two watches in varying dial colours that all sold out the day they launched on their website. Let's get to know them…
The watches
The first is a time-only watch. The first three models released by the brand were the Kurono Bunkyō Tokyo Eggshell, Blue, and Grey in June 2019. Each colour was made in a run of 50 pieces. Six months later, in December, the duo of time-only "Reiwa" watches were released in 50 pieces per variant. The Reiwa models differed from the initial three in that rather than one colour to the entirety of the dial, they featured black inner dials surrounded by either a copper or silver colour surrounding the minute track.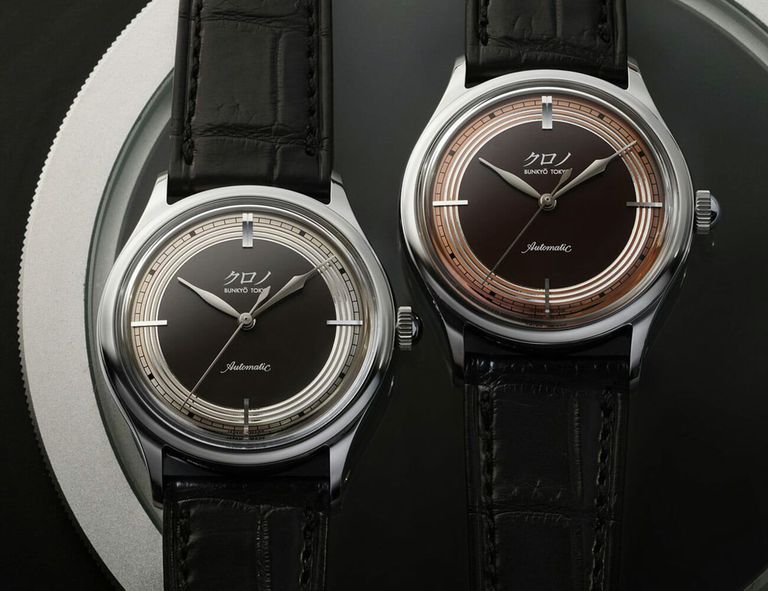 The third rendition, to celebrate the first anniversary of the brand, was their Kurono (Bunkyō) Mori. The Mori returned to the monochromatic colour scheme of the first three – but in a super-nice green sunburst dial inspired by the forests of Japan. All of these watches are powered by a premium-grade Miyota movement and are a classic 37mm in diameter. They share the same hands, markers and metallic rings that surround the dial, giving off killer art-deco vibes, echoing aesthetics of the '50s and '60s. Each was approximately priced at $1,790USD.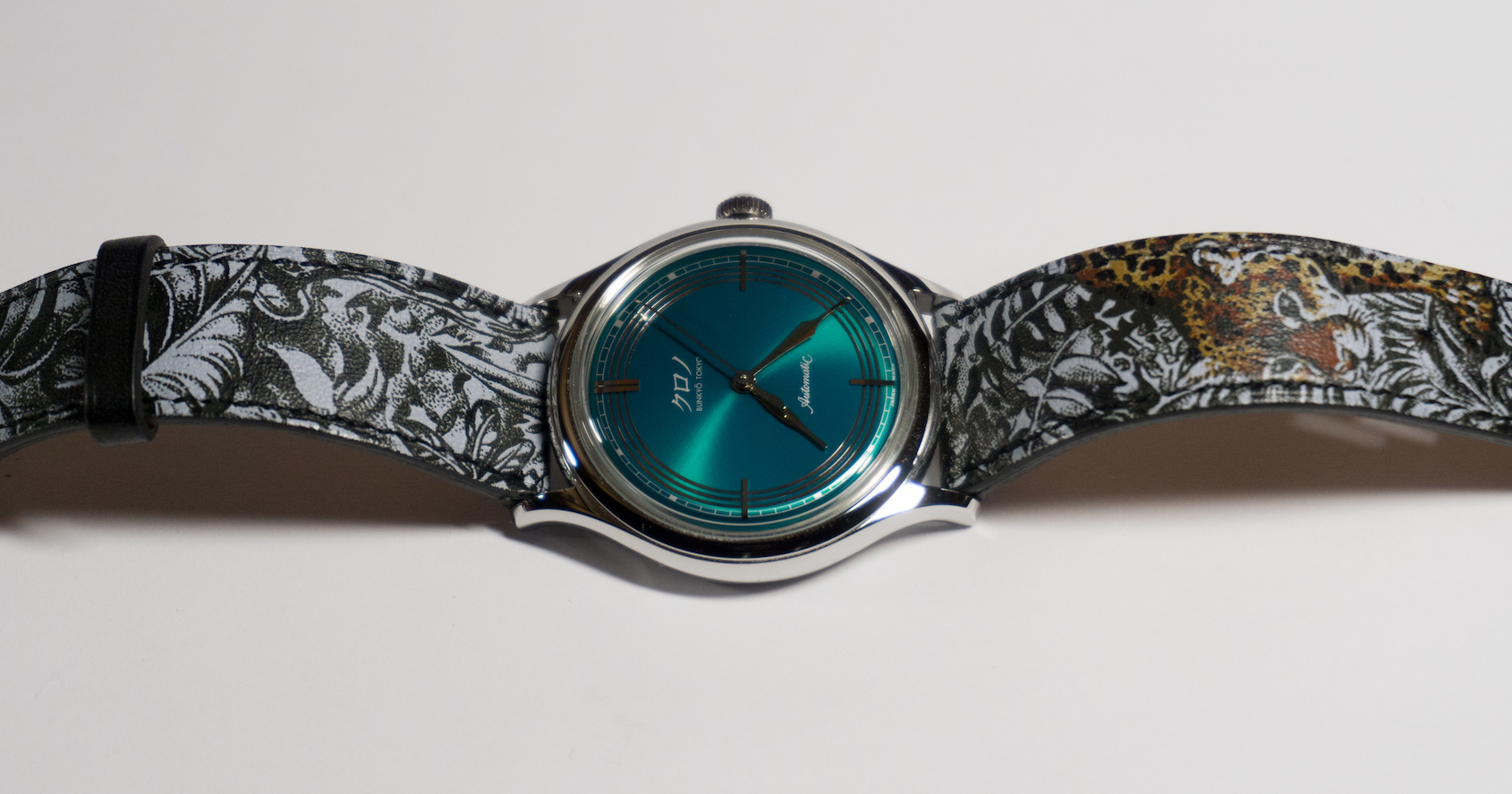 The second is a vertical clutch column wheel chronograph. This low cost is made possible through the utilisation of a Seiko manufacture movement that provides huge horological prowess in an affordable package. Vertical clutch column wheel chronographs mean two things: butter-smooth actuation of the chronograph complication without stutter (ensuring a super accurate start and stop), as well as the (theoretical) ability to leave it running constantly with less major wear and tear to the components.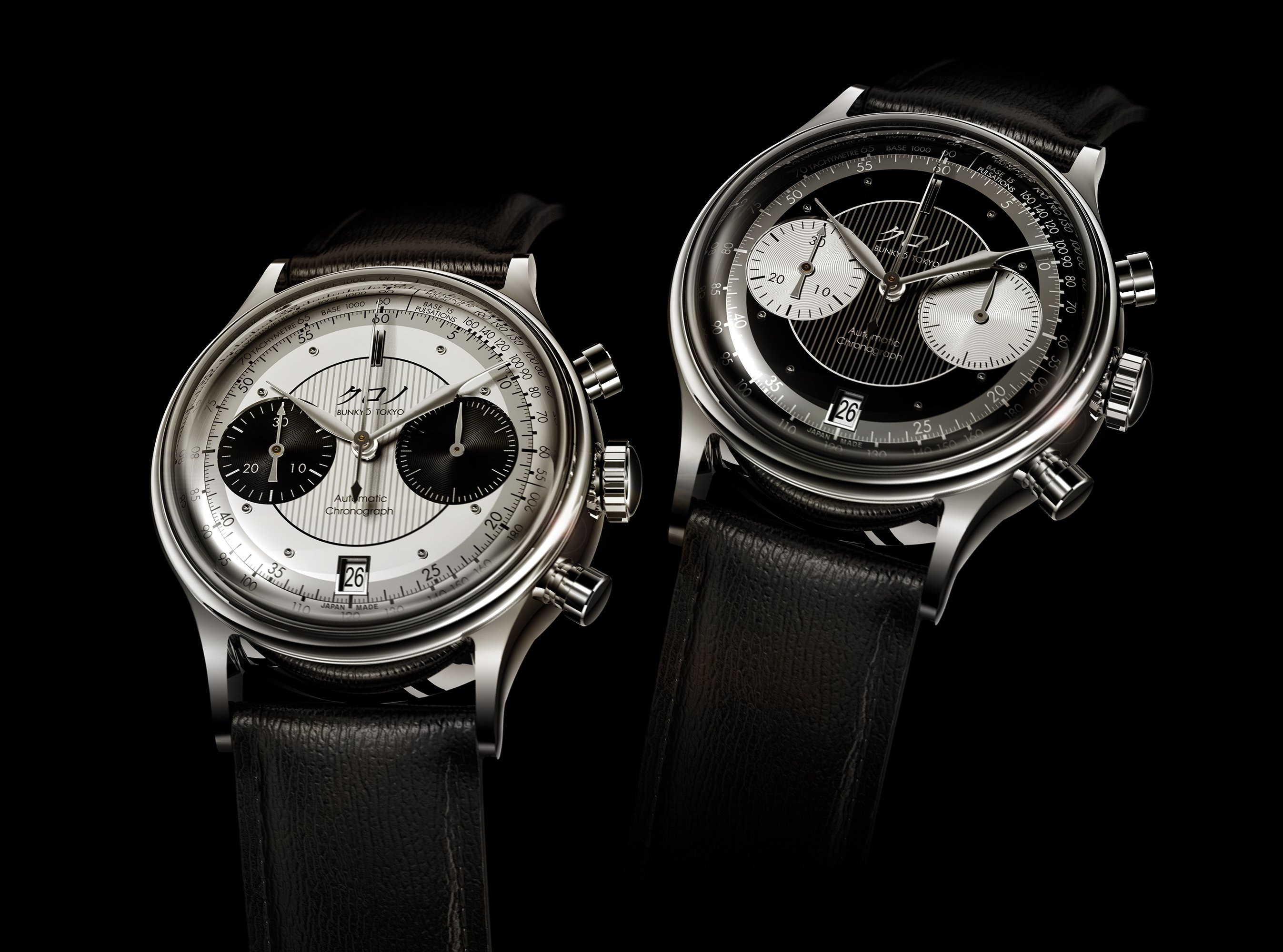 As Kurono explains regarding the design, the feature of the dial is a vertical pinstripe motif that plays with the light as it touches the dial. Polished steel studs indicate the hours are then followed by alternating grey or black/silver rings that separate the minute track and detailed tachymeter scale found at the edge. A date window surrounded in mirror-polished steel can be found at 6 o'clock maintaining a symmetrical aesthetic. At 3 and 9 are contrasting "panda" sub-dials that display the elapsed time on the left and running seconds on the right. Each sub-dial is also nicely finished with a concentric guilloche pattern. The elapsed-time sub-dial at 9 is outfitted with a uniquely designed high-polished hand in the shape of a traditional Japanese 'kyudo' arrow giving this register a distinct Kurono look. These two references were priced at approximately $3,680USD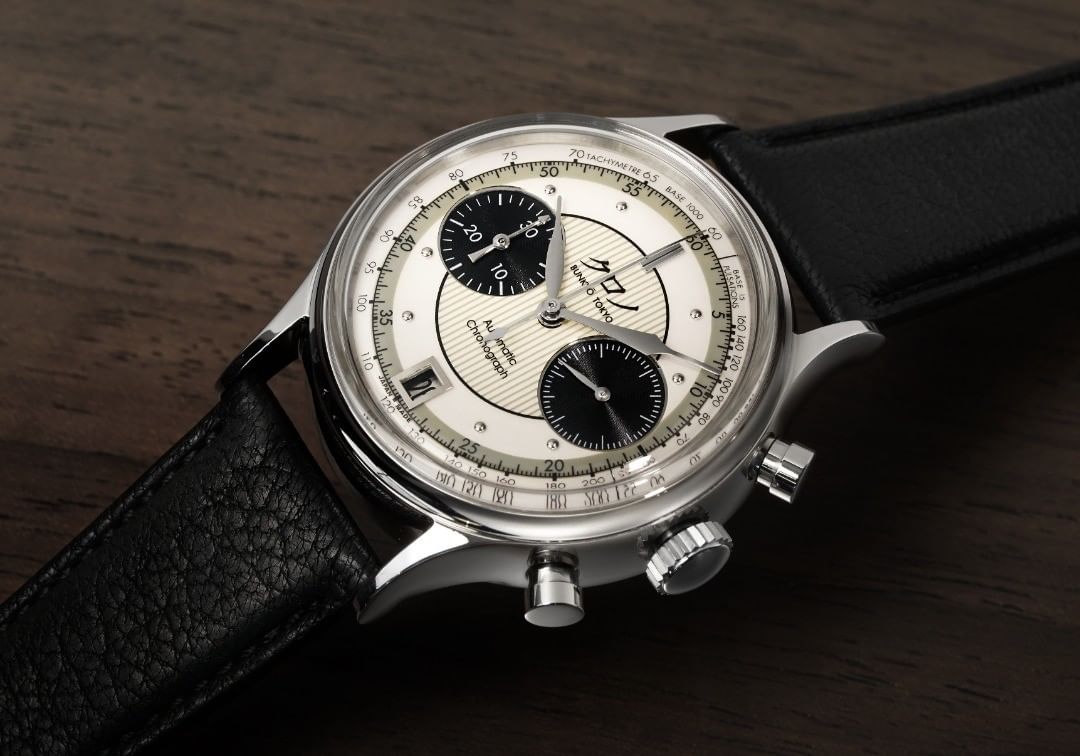 While by no means a small sum, it is proportionally a lot of watch for the dollar and far less expensive than many of its Swiss-made alternatives – which, at this price point, often lack the originality, vision and design DNA of Asaoka-san.
The brand and its fanbase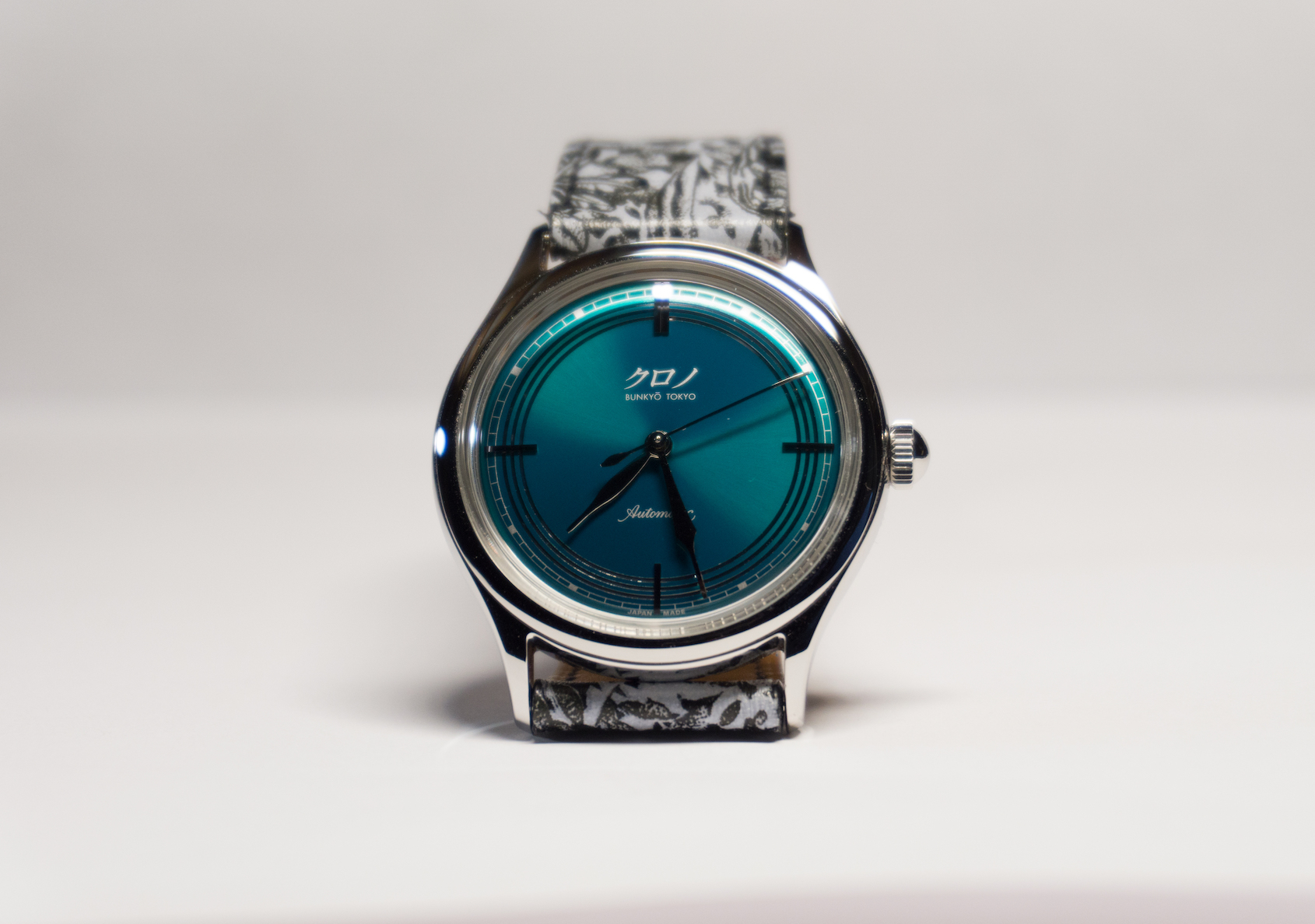 The Kurono brand is known for its transparency and engagement with their fans and consumers, offering step by step, play by play visibility into the manufacturing process and resulting timeline for their watches. These teasers get consumers ready to mark their calendars and set their alarms to secure these art deco-inspired timeless designs. They really go the extra mile to hear and respond to consumer sentiment.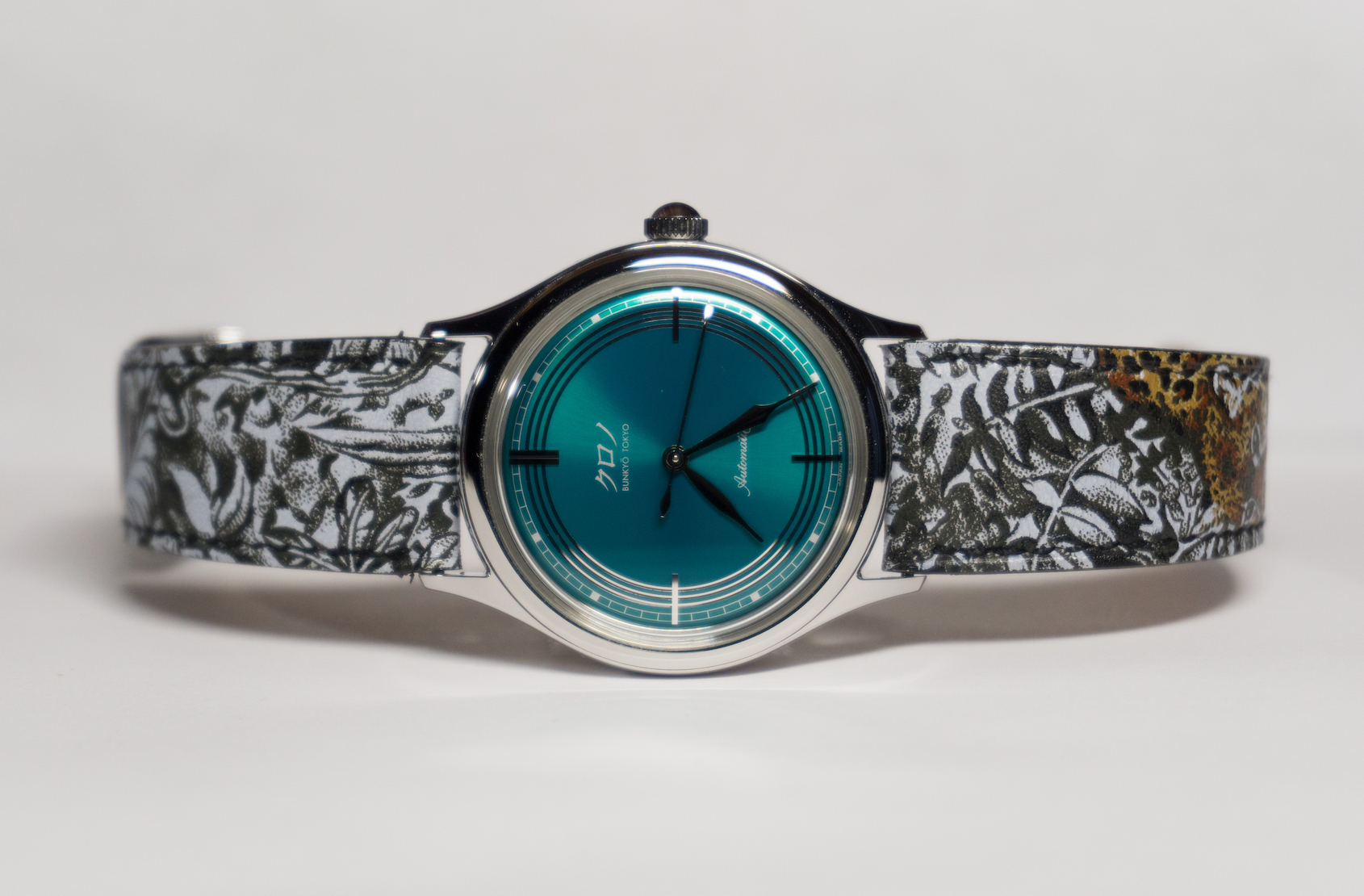 As an example, they extended their production run of the One-Year Anniversary Mori watch as a rectification to their consumers when pledged shopping cart rules on their site suffered technical difficulties. They also worked with their consumers to assemble and create a coffee table book of consumer-submitted photographs of their watches (the e-book version is available free now, with the printed version coming later). Two weeks ago, the brand announced, as a thank you to all who had purchased their watches this year (Reiwa, Chronograph and Mori buyers), a Kurono bracelet would be shipped to them, free of charge, as a token of their gratitude.
The only conflict with its spirit of accessibility is that the watches are made in small batches. That being said, if you pounce quickly, you're going to get an amazing timepiece to add to your collection. At this point, a total of 674 watches have been made (and sold) under the Kurono Tokyo name. This total production number is smaller than many limited edition runs from larger brands. Whether or not you have the good fortune to actually own one, it is clear the larger watch community truly appreciates what the brand tries to offer – and eagerly awaits their next designs and releases.
For more stories on the Kurono Tokyo Brand you can click here.