The Benetict Cumberwatches: Why so many watches have overcomplicated names
Borna Bošnjak
Benedict Cumberbatch, decorated actor, deserves recognition for his work in The Imitation Game, The Power of Dog and Patrick Melrose. Today, however, we'll poke a bit of fun at something the Internet has been having a go at for years – his name. Re-christened as Blubberbutt Cunningsnatch, Bendyboot Coffeecup and Bendydick Thundersnatch, he's had a fair share of grief given to him for his apparently overcomplicated name.
Watches can suffer the same fate, with many brands either overly complicating the naming conventions of their collections or simply over-naming the watches in the first place. Like Mr Cumberbatch however, a complicated name doesn't make these watches any less awesome. To prove my point, can you remember the full name of the Omega Seamaster Professional? Exactly.
So let's start there. The Omega Seamaster Professional Diver 300M Co-Axial Master Chronometer 42mm. A phenomenal all-rounder, especially in the latest green colourway, the Seamaster Professional's name admittedly tells you all about the watch, though I'm surprised the words "ceramic bezel helium escape valve" were left out.
Hamilton is a repeat offender when it comes to confusing, long names. Could you, without seeing the photographs, name and point at the Khaki Aviation Pilot Pioneer Mechanical, Khaki Aviation Pilot Pioneer and the manually-wound Khaki Aviation Pilot Pioneer, all pictured above? Yes, those are three distinct watches, all with nearly identical names. Hamilton, I love you to bits, but your fans would surely appreciate a better naming convention. (*faintly whispers* available in the Time+Tide Shop)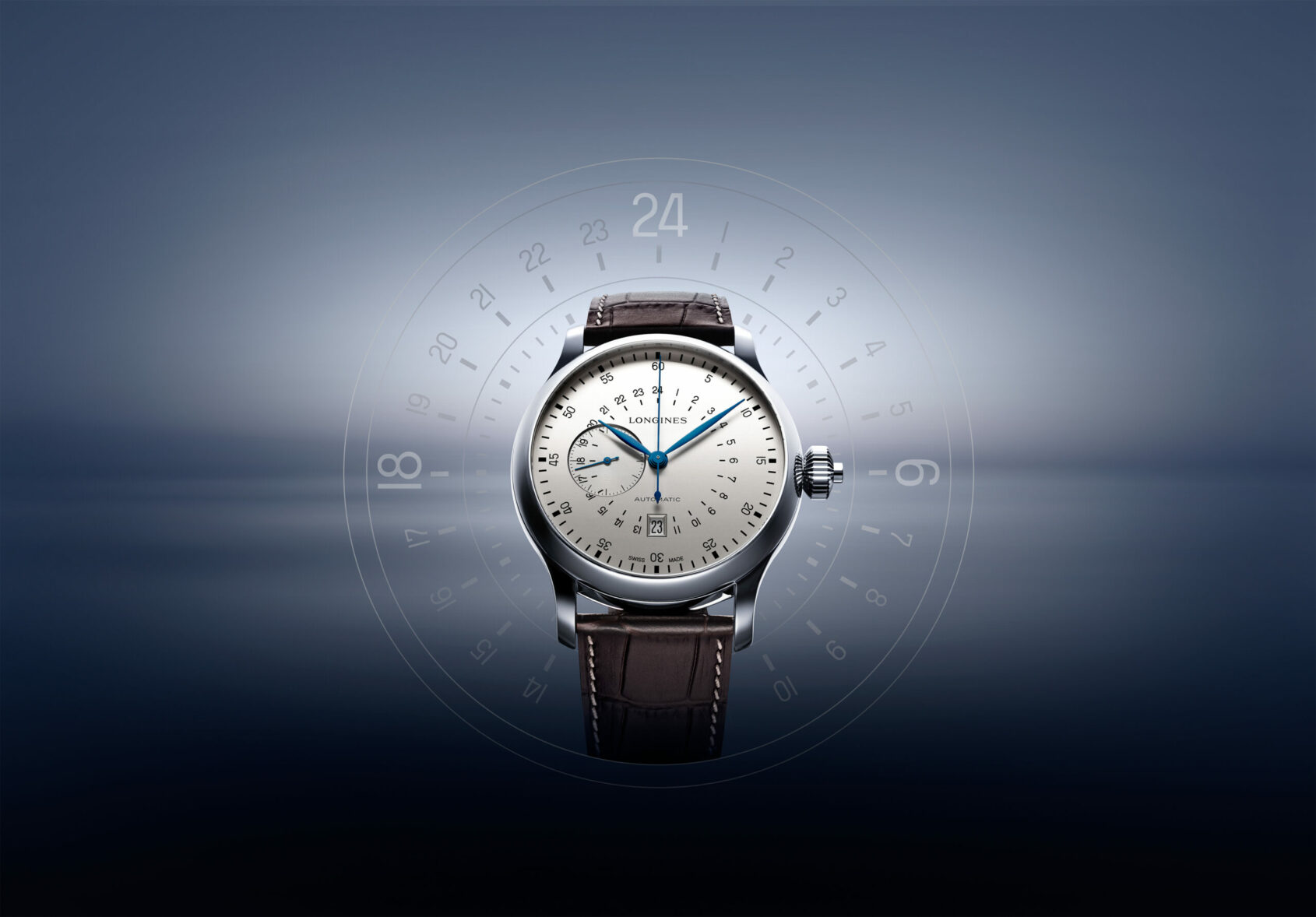 The Longines Avigation Twenty Four Hours Single Push Piece Chronograph's name reminds me of my attempts of meeting the world limit in a high school essay. This 47.5mm giant faithfully reproduces a mid-century piece and features a monopoussoir, column wheel-operated chronograph movement supposedly developed from Longines' original movement. For a watch with such historical significance, a more concise name would surely be more fitting.
This watch can be described as "a lot" regarding technological advancement, visual impact and nomenclature. The movement, deriving tech from the one housed in the 50-daypower reserve-equipped MP-05 La Ferrari, offers two weeks of power reserve, here housed in a carbon fibre, rather than just carbon, case. 45mm in diameter and with a bubbled sapphire crystal making space for the row of stacked barrels, the Big Bang MP-11 Power Reserve 14 Days 3D Carbon Rainbow is as large as its name. At A$162,000, it requires a sizeable wallet, too.
The final boss of the went-to-four-different-marketing-departments-all-of-which-wanted-to-name-the-watch naming conventions is the eleventh entry into JLC's Hybris Mechanica line-up. If I told you that this watch had a 41mm case, only 7.9mm in height, you'd think that it was a two-handed simpleton of some sort. While it does have only two hands, it's nothing but simple. This masterpiece contains a flying tourbillon, exposed through the aperture at 6 o'clock, as well as a minute repeater. With gongs mounted directly to the sapphire crystal caseback, the Hybris Mechanica 11 employs eight patents, six of which were specially developed for it.
Ultimately, the reason these monikers have become so convoluted is that they're become descriptors rather than simple names. That might suggest a lack of imagination, sure. But it's probably better than taking the opposite approach and trying to devise a name purely to showcase your creativity, as I'm sure Elon Musk's son, X Æ A-12, would agree.