Would you rock a $100,000 rose-gold tourbillon for cave diving? Meet the man who does…
Thor Svaboe
When it comes to watches, I am continuously torn between the two extremes of my personality. On one side there's my inner OCD stress-head who agonises over every hairline scratch. But then there's the side of me that yearns for a spot of adventure. Reconciling the two isn't always easy. We all love to read about scratched-up Submariners with cracked, faded bezels that were regularly employed in professional diving.  But the reality is that most of us care as deeply for our watches as Zach does in his story here.  So how would you feel about cave diving in Mexico with the $100,000 Blancpain Fifty Fathoms Tourbillon 8 Days in rose gold on your wrist, just millimetres away from skimming those rough rock walls?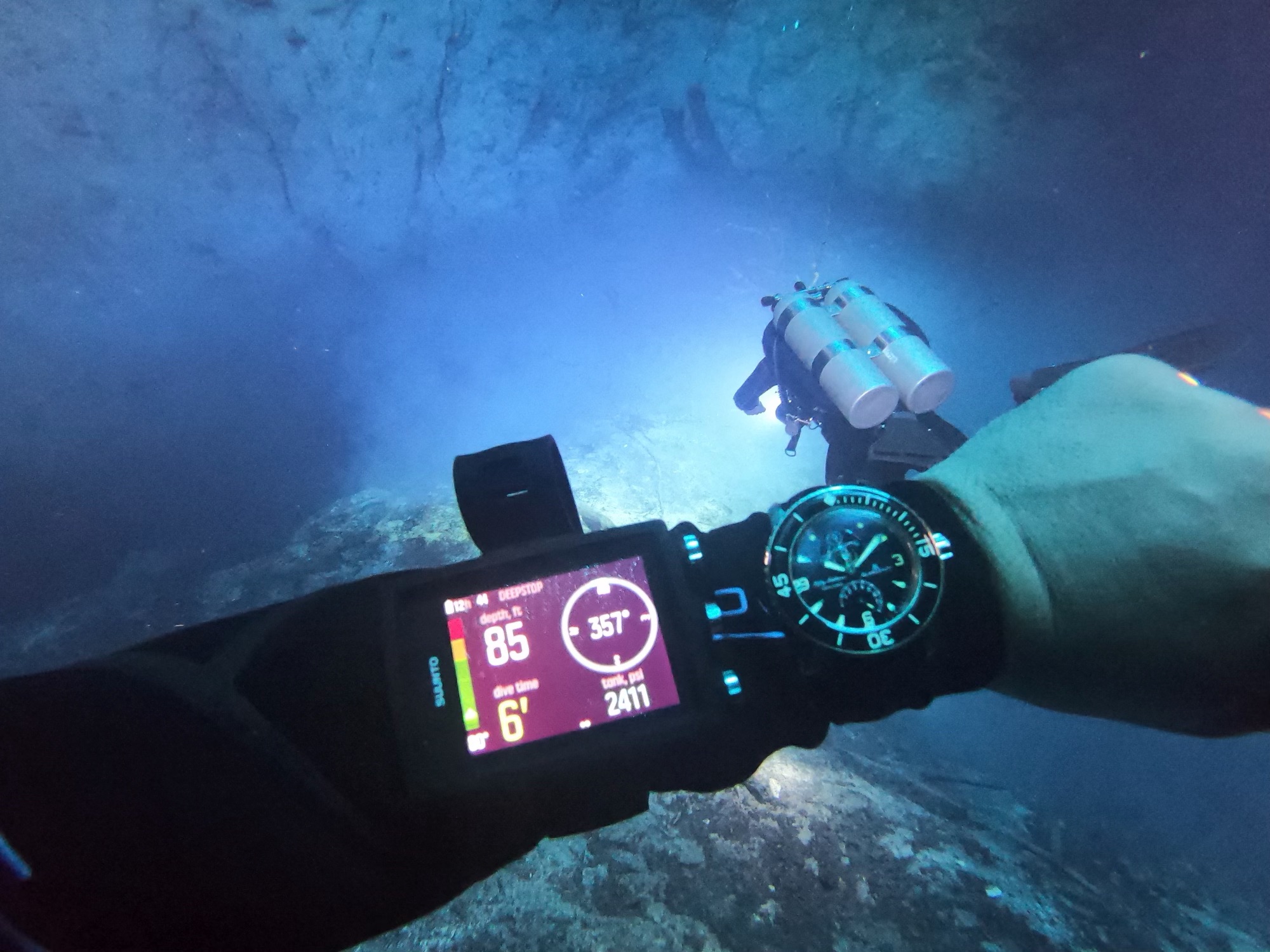 Leonardo Solis – @watchleo on Instagram – does exactly that. Boasting a stupendous collection of watches and an active lifestyle, Leo uses grail-like wristwear for their intended tool-watch purpose. And yes, this might mean cave diving in Mexico with a Blancpain Fifty Fathoms Tourbillon 8 Days diver's watch in rose gold, strapped on the outside of his wetsuit alongside a dive computer.
It's a refreshing attitude in the context of a watch scene that's depressingly full of investors – their safes full of vacuum-sealed Pateks and vintage COMEX Submariners that languish unfulfilled in a state of involuntary hibernation.
Leo, on the hand, proves that a piece of haute horologerie can also serve as a functional diver's tool. Alongside his Fifty Fathoms Tourbillon 8 Days, you'll also see his yellow gold Rolex Submariner nestling next to a high-tech Garmin on the sleeve of his wetsuit.  He's even taken the more formal elegance of a Sedna gold Fifty Fathoms Bathyscaphe wreck diving in the deep blue waters off Hawaii.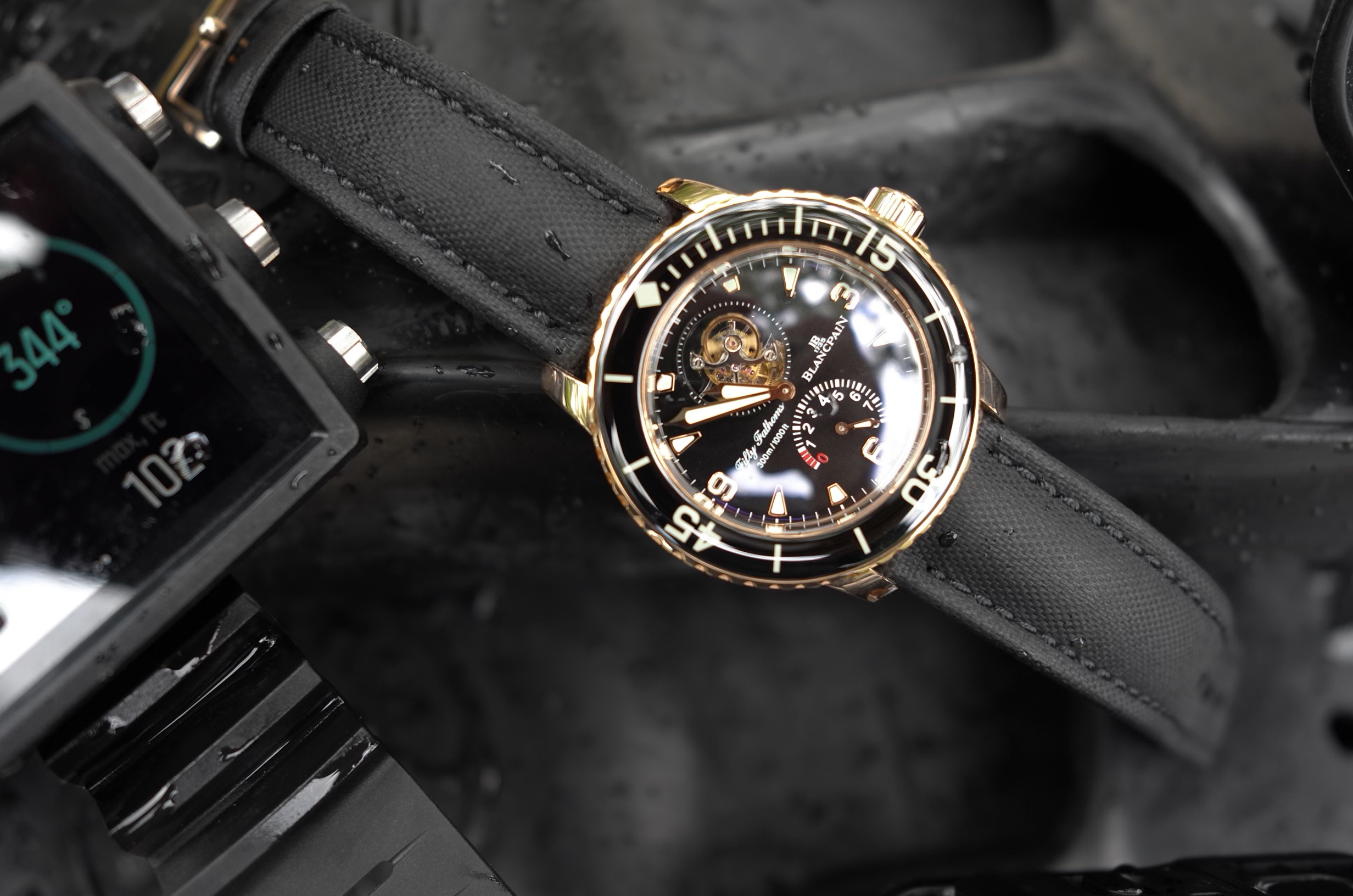 "I have always loved watches and diving, so combining both seemed logical to me," he explains. "I enjoy my watches in the water very much like one who still finds joy in writing with a fountain pen would. The idea of using precious metals for a tool watch may seem excessive, but when you consider that mechanical watches are no longer really needed for diving and that they are more than anything functional jewelry, I don't see why not use gold as a luxurious substitute for steel. Steel is a good alloy but also a common one, you find it in many daily uses so precious metals just elevates the watch even higher. Watches bring me tremendous amounts of joy. They calm me and I can wear them alone in the house with no one around and still be perfectly content."
The mere images of these happy watches enjoying life to the full, would give nothing but joy to their designers, and maybe present a wake-up call for the more adventure-shy of us. Put on that expensive diver's watch and go jump off a pier, leave the G-Shock at home. You might even feel more alive for it (I'm not joking).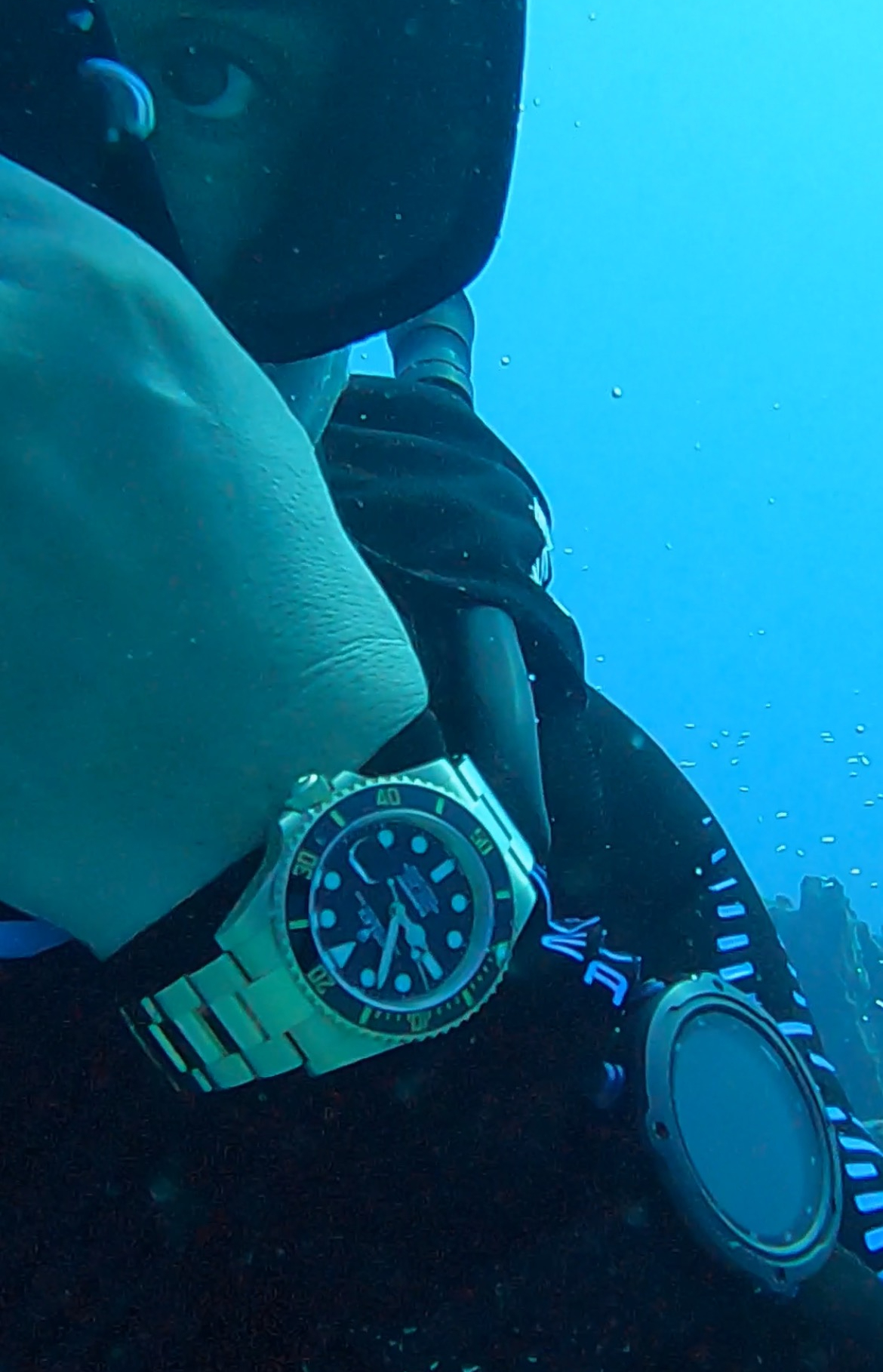 "These watches are still quite functional for timing one's no decompression limits," Leo insists. "And although dive computers do the task better today, mechanical wristwatches remain a faithful companion underwater, perfectly capable of timing a dive if need be."
Asked whether he thought twice about taking his Blancpain Fifty Fathoms Tourbillon 8 Days cave diving, Leo shrugs off the concern. "Out of the three precious metal dive watches we are discussing here, without a doubt the Fifty Fathoms is at the top of the list both in function, design and haute horological achievement.  Its large size and luminosity makes it very legible at 130ft down inside a cave where its pitch-black darkness.
"Yes, the Blancpain is an expensive watch, but it's also extremely robust for a tourbillon and perfectly capable of withstanding anything I throw at it underwater.  You could say I have well-founded faith and respect in the watch and in the brand.  Although I do pressure-test all watches prior to my trips for added safety."
To balance out the precious metal, Leo also owns the ne plus ultra of hardcore diving watches from Blancpain: the X Fathoms. A pure mechanical diver's instrument, this will certainly not fit under your cuff, no matter how big it is.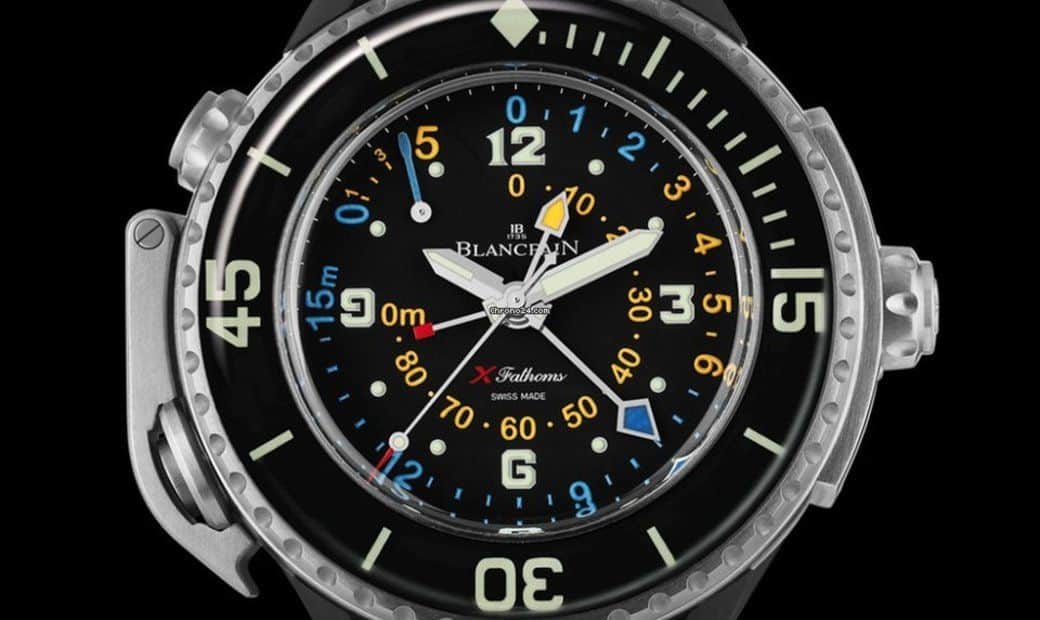 "Blancpain is my go-to brand these days for mechanical dive watches and of all their models the X Fathoms stands in a class all of its own.  It's a beast," Leo says. "This watch is an engineering marvel and as serious of a tool watch as you can buy for diving.  The size, mechanical depth gauge, 5 min count-down function,  and its durability I have put to the test in places like the icy waters off Chile, 130ft deep in the cenotes of Mexico, and in the warm tropical waters of St. Lucia in the midday heat and at night.  It is the most advanced mechanical dive watch ever made and at the pinnacle of Swiss watchmaking today. "
So if you happen to own a tool watch then consider Leo's tale a long overdue pep talk. Your watch is built for purpose so use it accordingly. With his Blancpain on his wrist deep beneath the waves, Leo is delivering a call to action, in the most literal sense.