Rent a Rolex Submariner now for $299 a month – will luxury watch rentals ever take off?
Luke Benedictus
"Consumers have demonstrated an appetite to shift away from traditional ownership to newer ways in which to access product."  That was the intro of the "End of Ownership" chapter in "The State of Fashion 2019", a detailed report by the Business of Fashion and global management consultants McKinsey.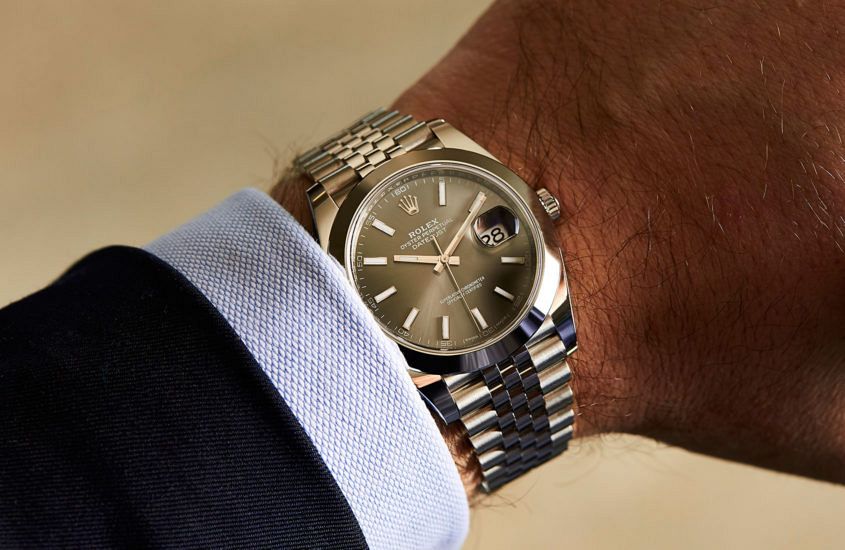 The chapter outlined one of the big trends predicted to change the way we shop. "More consumers will see a growing proportion of their wardrobes made up of pre-owned or rented products, especially for high-value items and accessories," it said.
Describing how the prices of top-end watches and jewellery have nearly doubled since 2005, the report suggested that some disruption to the traditional model was inevitable: "Even consumers with six-figure incomes are looking to discounts and alternative models of acquisition for relief."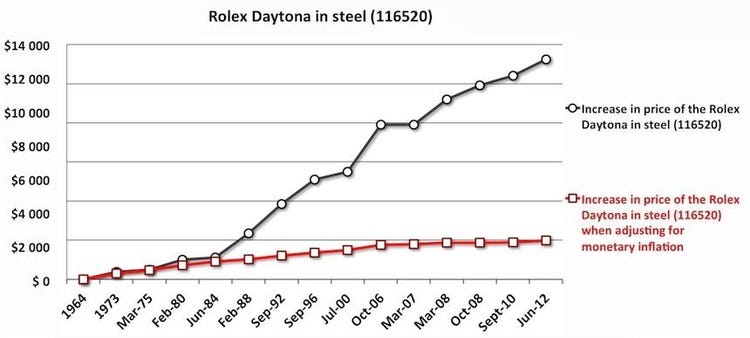 Given this purported shake-up – that you'd expect to only be aggravated by the financial stress of COVID-19 – a clutch of luxury watch rental services have popped up around the world. These include Vyrent in the US, Borrowed Time in the UK, Luxothèque in France and Acquired Time in Singapore and Hong Kong.  News of the existence of Helvetia, an Australian service renting out high-end watches therefore shouldn't come as a surprise.
Yet I still couldn't help feeling sceptical. The idea seems faintly sacrilegious — isn't a watch supposed to be for life? Don't we justify splashing our cash, in part, as a future investment? What about the emotional bond you build with your watch?
But then I spoke to Shmuel Ulman, the founder of Helvetia, which bills itself as "Australia's first luxury watch subscription service". That conversation began to change my mind. In fact, it might even have changed the way I think about watches full stop.
Helvetia works by offering two subscriptions — Silver Class ($99/month) and Gold Class ($299/month). The difference in price essentially reflects the type of watch you have access to. Silver offers you a range that's priced up to $7000 with pieces including an IWC Pilot, Bremont Supermarine and a clutch of Omegas and TAGs. Gold delivers a more lavish selection from Grand Seiko to Rolex while a Platinum Class is soon to be unveiled.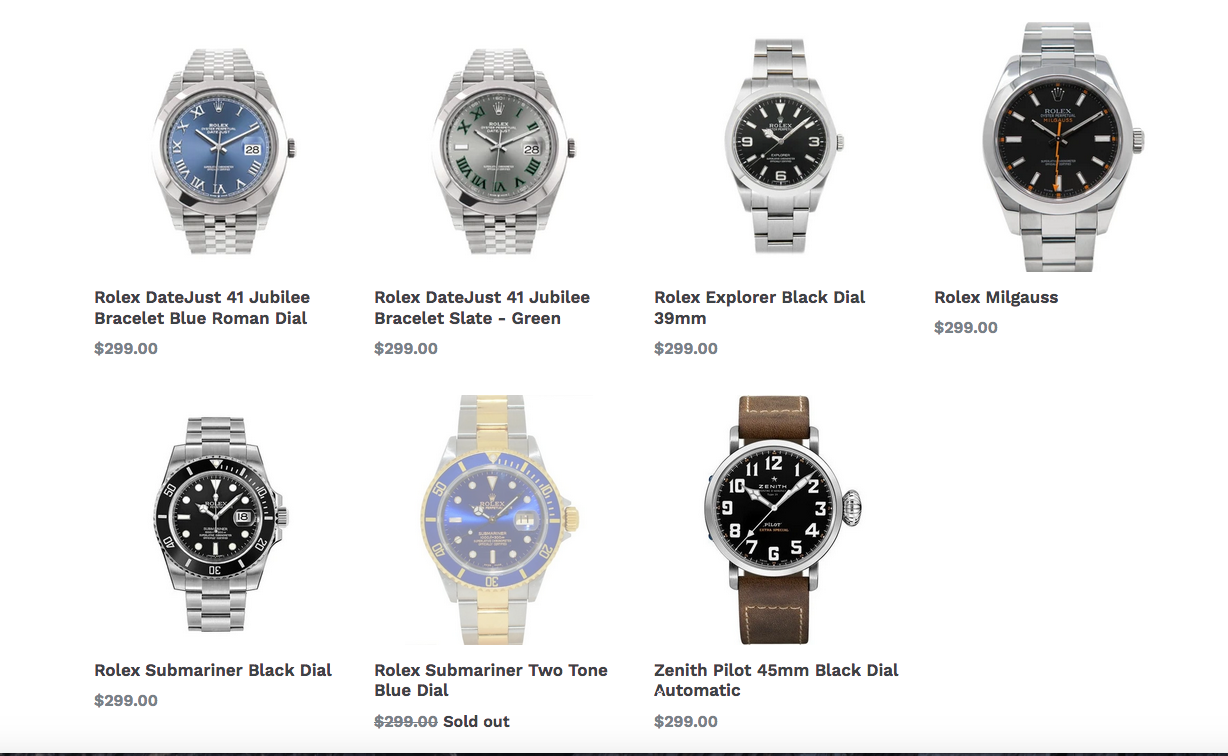 Once you've committed to a package, you get to borrow a watch for three months, after which there's an option to buy the piece should you wish. If you only want a loan for a one-off event – say a wedding – then rather than sign up for the rolling subscription you can just rent the watch for a single month.
Ulman comes from a watch retail background — the 29-year-old is also the manager of Zaeger, a store selling new and pre-owned watches in Melbourne and Sydney. As a result, he gets to rotate his personal wristwear a lot. "One of the best things about my job is changing watches, I love it!" he explains. "I really wanted to provide that experience to everyone. That's where all this was born."
While Zaeger and Helvetia are separate entities, Ulman's retail background is significant. If people stop buying watches, he's out of a job. So he's not on some mission to revolutionise the watch industry, he just wants to give it another dimension.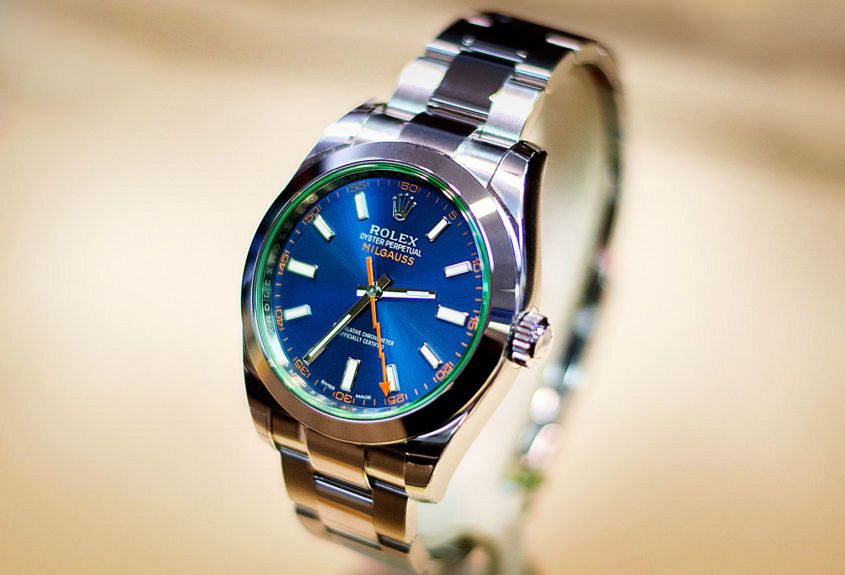 "I'm not telling you not to buy a watch," he says. "By all means, choose a watch that you really cherish. Pass it onto your kids as an heirloom. Sit on it as an investment. You should definitely buy watches. Helvetia is just an extension to that — it's an extra service."
What Ulman is really trying to do is democratise luxury watches by opening them up to a broader audience. Many timepieces, after all, are prohibitively expensive. Sure, they might be an "investment", but then so is property and many people rent because they're not in the position to buy.
Yet while there are a bunch of watch-rental businesses overseas, the idea still feels subversive. The luxury market operates on the principle of exclusivity to maintain its prestigious allure. The gilded doors are kept shut to preserve that sense of elitism — admittance comes at a steep price. What Helvetia is essentially doing is creating a side-entrance by slashing the cost of entry to this rarefied environment and making watches more widely accessible.
"It's very hard for people just getting into the watch game," Ulman admits. "Coming from a watch retail background, I have seen so many people buy a watch from the shop, and a few months later realise that it's not the watch for them. By then, they've paid full retail, tried to sell it on the used market and often found it's not worth what they paid."
The benefit of a watch rental is that it offers the opportunity to try before you buy. You'd never purchase a car without taking it for a test-drive. But when you buy a new watch, you barely get to strap it on in the showroom for more than a couple of minutes. "People should be able to play around and try different models, different styles and see which watch best suits their needs," Ulman insists.
But watch rental isn't just designed for horological newbies. Ulman is also counting on interest among die-hard enthusiasts who already have a watch collection but just want to "switch things up a bit".
Interestingly, he suggests that the high price of watches can nudge people into making conservative choices. If you're dropping a serious chunk of change, the question of future re-sale value inevitably arises. This can lead you towards specific brands and more classic options. A watch loan, on the other hand, could liberate you from this safety-first mentality to expand your wrist-bound horizons.
"Go buy your own Rolex Submariner by all means, because it is a great investment," Ulman says. "But if you want to have some fun, you might also want to wear a Franck Muller for a few months."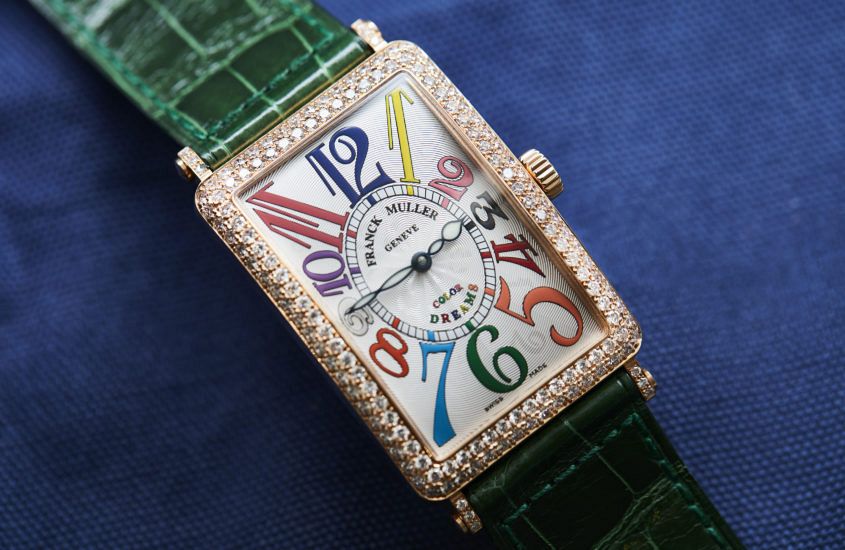 Right now, Helvetia still feels like a work in progress. The choice of watches isn't mind-blowing – they've got around 30 watches to pick from with the intention of adding more in the coming weeks. In addition, the marketing materials (i.e. video) don't have a sufficiently premium feel for what is, after all, a luxury proposition.
But these are details that can be ironed out. There's no denying that this is a forward-looking concept that's in-step with how we increasingly choose to lead our lives. Today we download our music from Spotify, stream our movies from Netflix and frequently opt to lease rather than buy our cars. The "sharing economy" is now a mainstream concept with the millennial generation, in particular, gravitating towards the idea of access over ownership.
For many of us, applying this logic to your timepiece will require some intense mental gymnastics. Personally, I'm not sure that I'm there yet. A watch remains an unusually intimate possession that's often loaded with emotional significance. Nevertheless, I suspect this is a trend that'll only gain momentum in the coming years. In the future it may prove necessary to rewrite the watch world's most iconic ad: "You never actually own a Patek Philippe. You just rent one for a bit then swap it for a Hublot."