OPINION: Was Baselworld Boring? 
Sandra Lane
It's now 10 days since Baselworld 2019 ended – but it feels like yesterday. Or half a lifetime ago. That's what a week of viewing hundreds of new watches through a haze of severe jet lag, industrial quantities of caffeine and minimal sleep does to you. But with time comes recovery, and with that comes perspective. So now seems like a good moment to look back on what was always going to be one of the most keenly anticipated Baselworlds in the fair's century-plus existence. Keenly anticipated but not necessarily in a good way.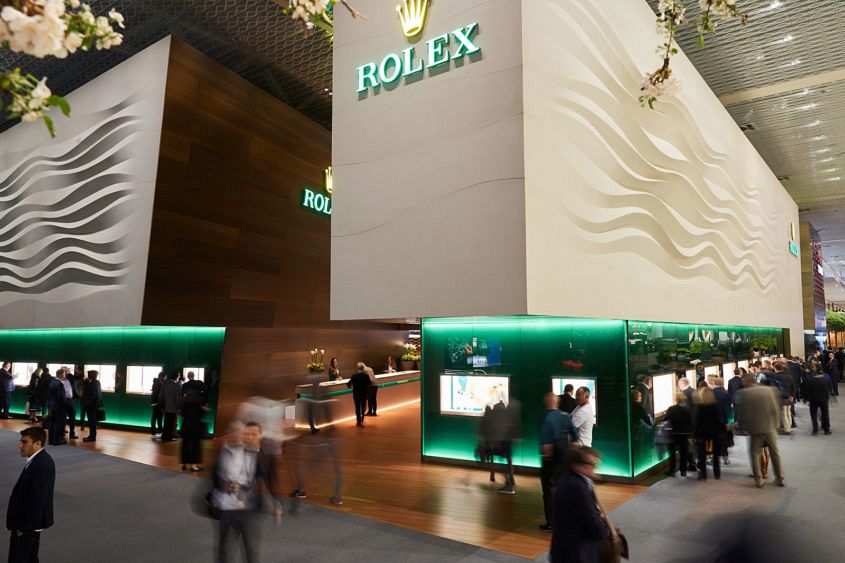 I hardly need to repeat that the past year has been an annus horribilis for Baselworld, with Swatch Group jumping ship along with hundreds of smaller companies, and the fair's entire management team being replaced. For some, anticipating Baselworld 2019 was akin to a ghoulish fascination with an impending car crash – waiting and watching to see how bad it would be. Schadenfreude in spades. Others hoped (and some, I suspect, even prayed) that the changes announced by the new management would pull the ship back from the rocks. Boring? Hardly.
One of the most entertaining (not-boring) things about Baselworld – and SIHH for that matter – is always the chatter. Opinions and speculation cast as "insider news". This year the rumour-as-fact mill was running white hot. About the event itself, of course. And, inevitably, about watches that "will" be launched – but weren't (insert any number of Rolex or Patek references). Watches that "surely won't be" launched – but were (Tudor's Black Bay P01).
But entertaining rumours aside, this was an underwhelming Baselworld on many levels. On the whole, while Baselworld's management had clearly made a big effort (of which, more later), it felt as if the big brands could have made more effort. There were certainly some good/nice/solid products – but not much that was outstanding. The handful of really great pieces from the big brands were exceptions – individual models, rather than collections. There were a lot of extensions to existing lines – new colours, mostly. And the stream of vintage style flows steadily on; it's a great look but it feels in danger of becoming both a creative cop-out and a cliché.
Watches on my Definitely Not Boring list from the big brands? Patek Philippe's pitch-perfect Calatrava Weekly Calendar ref.5212A; Chopard's wonderfully refined L.U.C. Flying T Twin – its first flying tourbillon; Zenith's Defy Inventor, which takes the mind-boggling Defy Lab oscillator technology into serial production; Hublot's smooth and curvy Classic Fusion Ferrari GT and Bulgari's Octo Finissimo Chronograph GMT – a feat of ridiculous slimness for that pair of complications.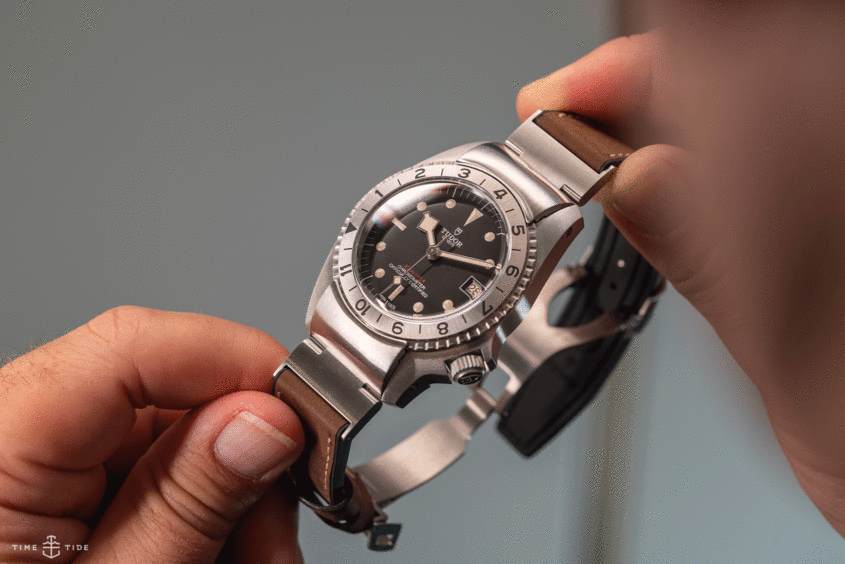 There were some polarising (therefore not boring) watches – notably that Tudor P01 and Patek's Alarm Travel Time 5520P (a superb complication in a truly strange-looking, four-crown case). And some real gems that slipped under the radar, like Arnold & Son's outstandingly good-value Time Pyramid Tourbillon (squeaking in just under CHF 40k) and its 38mm version of the Nebula (how to make an already beautiful 41.5mm watch into a sublime smaller watch). And let's not forget Grand Seiko's Platinum Snowflake SBGZ001 – an outstanding rendition of a classic design.
Among the independent makers (the torch-bearers for creativity these days) we were spoilt for choice: Stepan Sarpaneva's haunting Lunations moonphase watch; Kari Voutilainen's sublime 28ti – an "inside-out" version of his classic Vingt-8 model; Ferdinand Berthoud's FB 1L "Ages of the Moon"; David Candaux's DC6 Half Hunter; Grönefeld's Decennium Flying Tourbillon … I could go on. And not strictly in Baselworld (but in the Hyperion Hotel nearby), De Bethune's DB28 Yellow Tones – "just" a colour variation of the regular DB28 but OMG what colour; H.Moser's Endeavour Concept Minute Repeater AND Endeavour Concept Vantablack; and Hautlence's crazy-brilliant HL Sphere.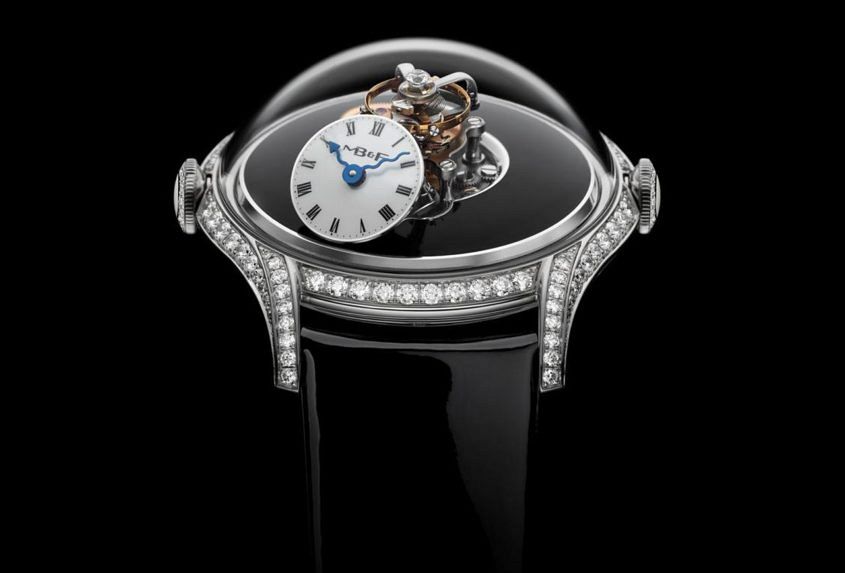 Finally: two of the most not-boring mechanical watches of this Baselworld were designed and made for women (drum roll, please): MB&F's LM FlyingT and Beauregard's Dahlia Flying Tourbillon. I just may have to sell a kidney for one of those. Both kidneys. Because how could I ever choose between those two stunningly original and supremely beautiful pieces? 
So no, not boring. Just lacking the sense of excitement and real watchmaking substance that Baselworld should produce – needs to produce if it is to have a good future (although that's placing blame at the wrong door; OK watches are just OK, even if they are launched at the Greatest Fair on Earth). 
For Baselworld itself, this was a transitional year. There's a limit to what the new management could achieve in less than a year and there's still quite a mountain to climb. But the effort was there and the intentions are good – even if misplaced in some instances. The decision to remove all of the pop-up restaurant pavilions from the central courtyard was baffling; it killed the sense of buzz as well as removing the soul-restoring pleasure of being able to duck outside and grab a quick lunch in the fresh air.
The gaping hole left in the main Hall by Swatch Group was partially filled by a gastronomic restaurant (the replacement for the outdoor restaurants, although I'm not sure who has time to sit down to a three-course lunch amid the rush of a major event), a champagne bar (seriously pricey) and a lot of trees. (Because Swatch Group had already paid for the space before pulling out, it apparently stipulated that no other brand could use it.) It all looked very stylish and airy – less claustrophobic than before and a lot more befitting of a luxury business.
With 20 per cent fewer exhibitors – 520 this year, down from 700 last year and 1500 in 2016 – and 22 per cent fewer visitors, it was, obviously, a lot quieter. Not having to fight through crowds certainly made our jobs easier, even if it's not great for the fair's revenues. Our jobs were also made easier by a vastly upgraded Press Centre (with 21st-century-speed WiFi – at last!) that also used some of the former Swatch Group space, smack in the centre of the action, rather than a 300-metre sprint away. (We assume it will be moved next year, since that is prime real estate.)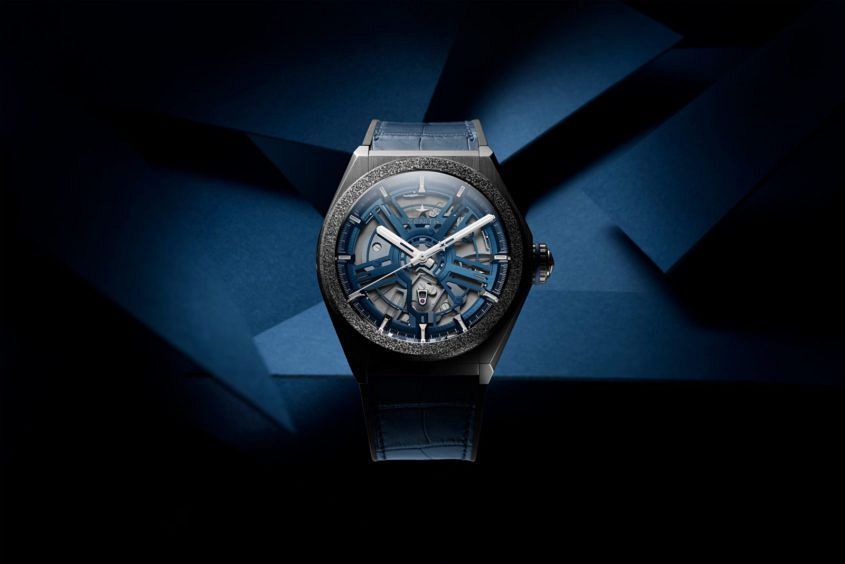 Next year will be the real test of whether Baselworld can continue what is has started, making the changes that are needed to regain its position as the world's leading watch and jewellery fair. I sincerely hope it does (and a chorus of grumbling and negativity won't help anyone.) But it's not all down to the fair's management. The city of Basel needs to end the price-gouging by hotels, Airbnb hosts, restaurants and taxis (increases are far beyond the level seen during Art Basel; efforts to curb the practice were, this year, little more than tokenism). And many of the Basel citizens working in service businesses need an attitude transplant (it's deeply unpleasant to be treated as pests while paying through the nose). But also the watch brands need to ensure that their offer is exciting, innovative, creative and genuine value for money – because, in the end, great products are what everyone wants. 
We need Baselworld; even in this increasingly digital and mobile world, nothing can replace the value of human contact – that marvellous coming together of people from all over the world who are passionate about what they do, and who have the tremendously good fortune to do what they are passionate about.