Making the case: Solid casebacks need to make a comeback
Fergus Nash
It wasn't so long ago that exhibition casebacks were reserved for either exquisite pieces of high horology or oddities like the Ernest Borel kaleidoscope watches. Mechanical watchmaking was either the norm or old-fashioned, so the only times people wanted to stare at a mechanical movement was when it had something special to show off. It's only recently that automatic or manually wound watches have become a novelty, and exhibition casebacks have become somewhat of the default option. Well, I think that it's time for solid casebacks to return to the limelight. Why?
The opportunity for artistic expression
Ask anyone about great solid caseback examples, and the Omega Seamaster will come up almost immediately. There's good reason for that too, as the hippocampus or seahorse engraved onto those models was both iconic and extremely evocative. Looking at it when the watches are turned instills a real sense of adventure, even if the seafaring capacity of those 1950s models was closer to splash-proof than waterproof. It's still used on some models such as the Railmaster, but the standard Seamaster catalogue of the Diver 300m, the Planet Ocean and the Aqua Terra now bare exhibition casebacks. The decoration is undoubtedly pretty, but the anti-magnetic design of the modern movements doesn't even allow for an intricate look into the components.
Solid casebacks aren't always about Omega though, and there are still some examples of brands doing it right. Ball Watch Co. are particularly artful with an array of deep engravings, from diving helmets to tall ships and of course, locomotives. Dan Henry are on the more affordable end of the spectrum, but they still utilise solid casebacks to honour the eras which their watches harness.
Display casebacks come with compromises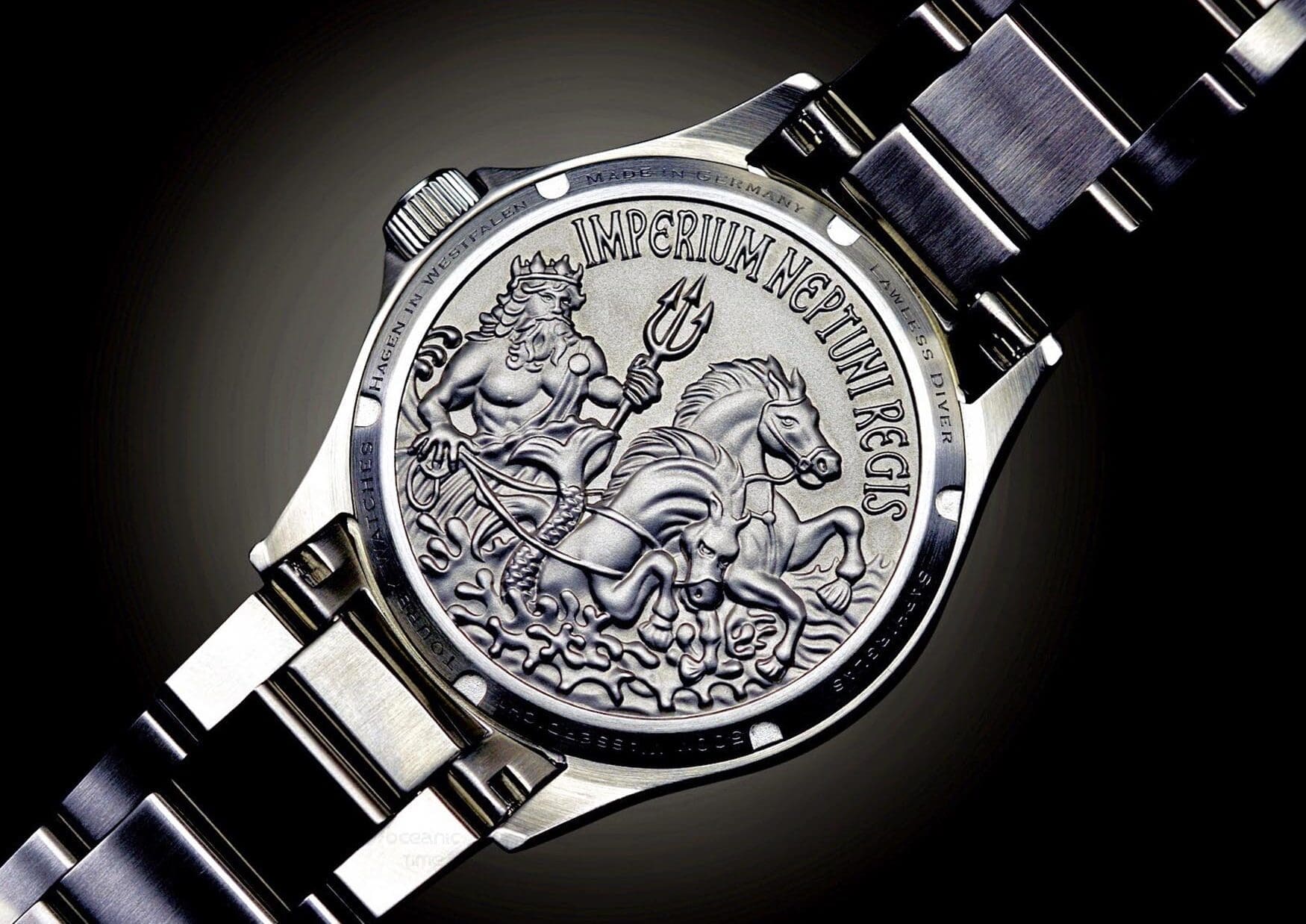 Have you ever been absolutely smitten by a watch, only for it to be tinged with disappointment when the water resistance is low or the case is too thick? Inserting a pane of sapphire crystal into the caseback is essentially creating another possible point of fault, leading to a higher chance of water ingress. The solution to that is bumping up the thickness, but that leads to a less comfortable watch. If you're the type of person who prefers a watch to feel sleek, it gets progressively harder to find anything automatic below 10mm or even 12mm if you want some swimmable water resistance.
Many movements aren't worth looking at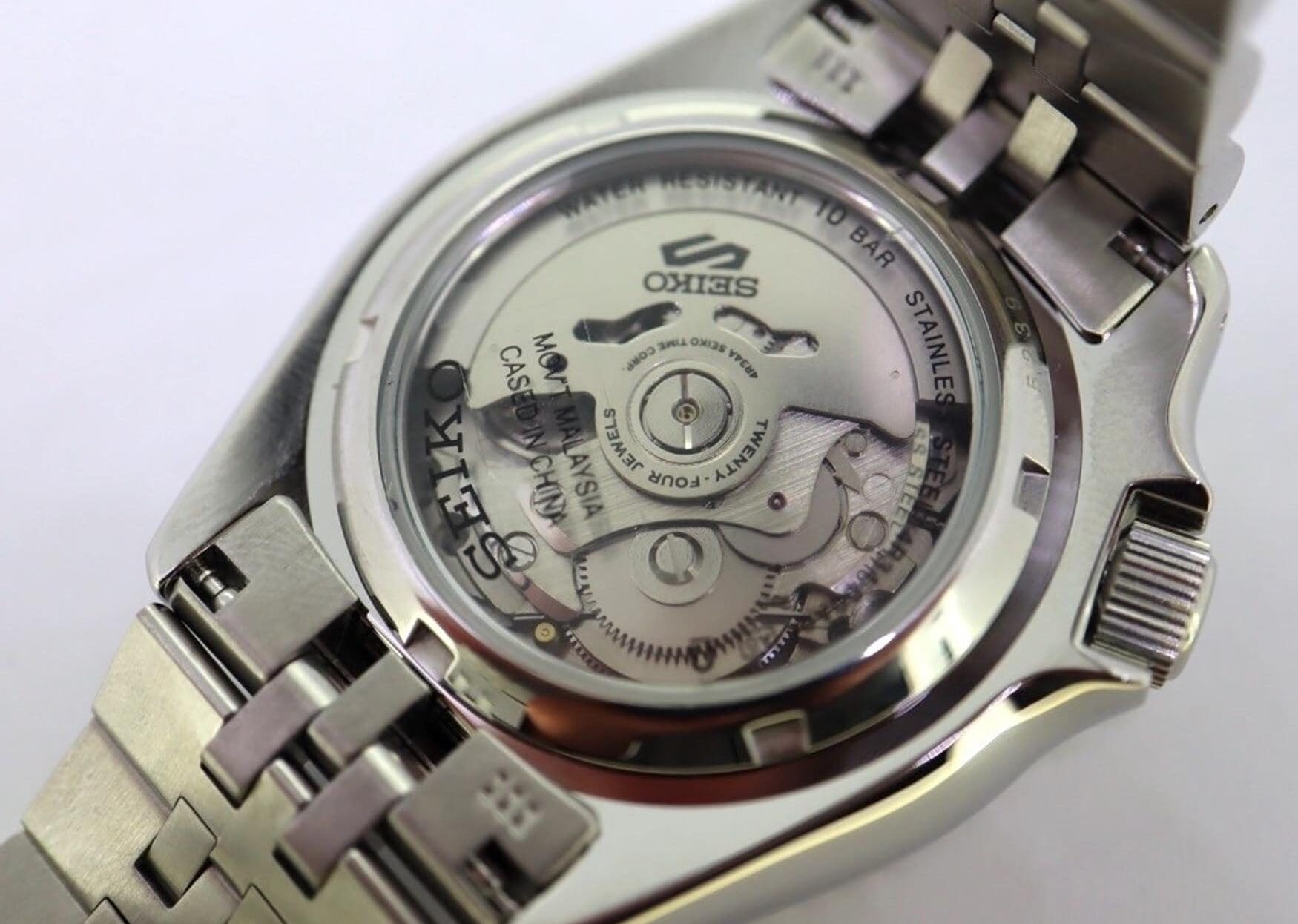 It's often said that the view of a mechanical movement can be inspiring, but I get much more out of an artfully-designed engraving than a grey movement with some rough-looking decoration. The original sentiment may be true for watches with a degree of hand-finishing or ornate flair. Some movements can still look fairly pretty straight off a production line, but once you get used to looking at the ETA 2824 or Seiko NH35 architectures, you've pretty much seen them all. The moment a technical achievement ceases to be impressive is the moment it stops being inspiring, whereas an engaging design can become a fond icon that brings you closer to the watch. Whether that be the caseback leaving a reverse image pressed into your wrist on a hot day, or catching a glimpse of it when it's on a desk, the chances of it bringing a smile to your face is much higher as a solid design.
Engravings become a grander gesture
People who collect vintage watches will definitely be familiar with the concept of engraved solid casebacks, as the blank surfaces make for a perfect engraving spot. It could be a message between loved ones or a date to celebrate some milestone, but they all give the watch a specific story and life of its own. Collectors will say that engravings should be avoided due to the steep drop in resale value, but I think being able to continue the legacy of a once-loved watch is both an honourable and desirable thing to do. If engraved watches happen to be cheaper on the used marketplace too, that's a win-win. If the watch is modern, then you have an opportunity to join in on that time-honoured tradition. The Jeager-LeCoultre Reverso is another great example, where the solid caseback remains available for engraving or even enamel painting unless they have a whole other dial to show off.