Here at Time+Tide we have a soft spot for smaller brands that are built on passion. Oak & Oscar definitely fits that bill. Chase Fancher (the man behind the brand) has made a series of retro-ish classics with loads of thoughtful details — the sort of details appreciated by true believers.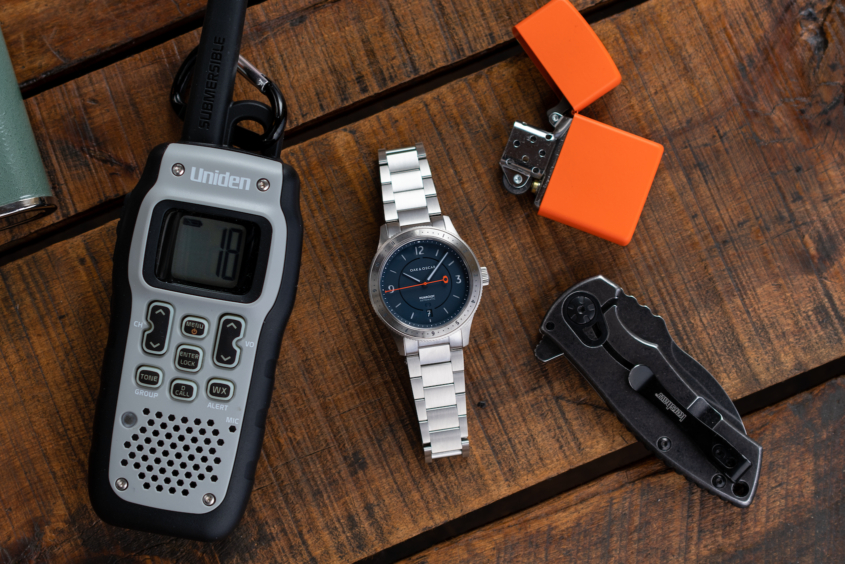 These details are still very much apparent on Oak & Oscar's Humboldt, a solid 40mm steel three-hander that's built with adventure in mind — quite literally, in fact, as the watch is named after 18th century explorer and scientific traveller Alexander von Humboldt. The dial, offered in either charcoal or navy, will be familiar to those aware of Oak & Oscar's previous offerings, with Arabics at the cardinal points and a sandwich-style construction that punches well above the Humboldt's price point.
The watch also comes with a steel 12-hour bezel, perfect for ad hoc GMT duties. The 20mm lugs are drilled (one of my favourite user-friendly watch features) for ease of strap change, and, impressively, comes with a steel bracelet option. Now, getting a stock third part bracelet isn't too hard, but the fact that Oak & Oscar have gone to the effort of doing their own bracelet (slightly tapered, in the oyster style) is testament to their level of care. As a complete package, the Humboldt does a lot of things right (did I mention the movement is a very respectable ETA2892?), and presents a strong value-to-price ratio.
What's really telling, and promising, is that the Humboldt is Oak & Oscar's first non-limited production watch. As such, it makes sense that it's a slightly safer, more commercial model than their others. But it bodes well for the future of the fledgling brand.
Oak & Oscar Humboldt pricing and availability
The Oak & Oscar Humboldt, on leather, $1550 USD; on bracelet, $1750; currently available at a pre-launch discount from Oak & Oscar.