When Seiko launched their new, vintage-inspired sub range of the Alpinist, we shared the three standard models in our story here, but we've kept the star under wraps. Here's the fourth smaller sibling, the limited edition SJE085 Alpinist 1959 recreation, vintage purity on a surprising bund strap.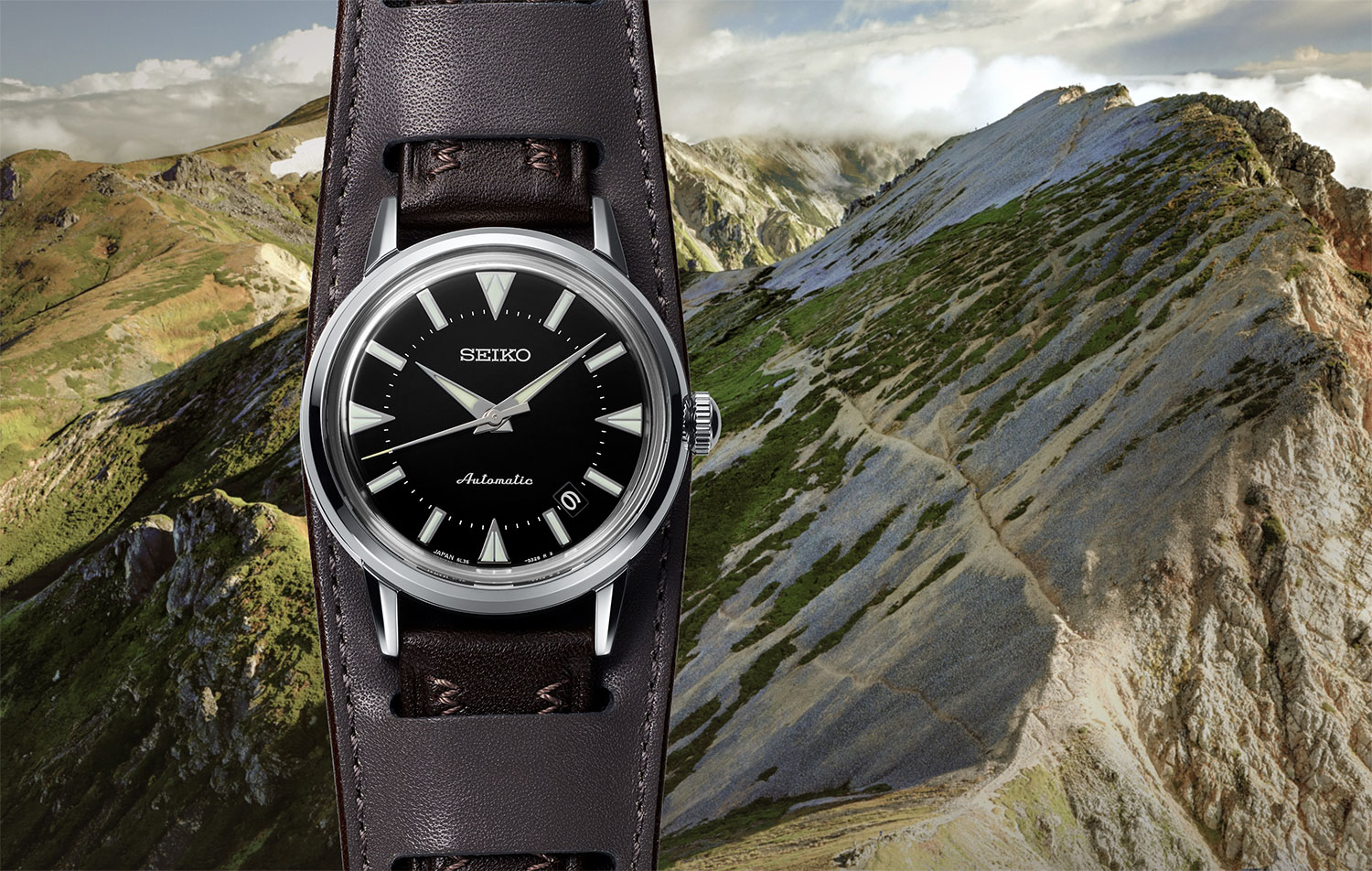 While it might look like mere tweaks to the design of the bright trio covered in our previous story, the SJE085 is, in fact, much more than mere hand-stitched leather cuff-ery. While the look is the same, the case and lugs are only for this Limited Edition, with a 36.6mm diameter versus 38mm for the standard model, and a svelte 11.1mm thickness.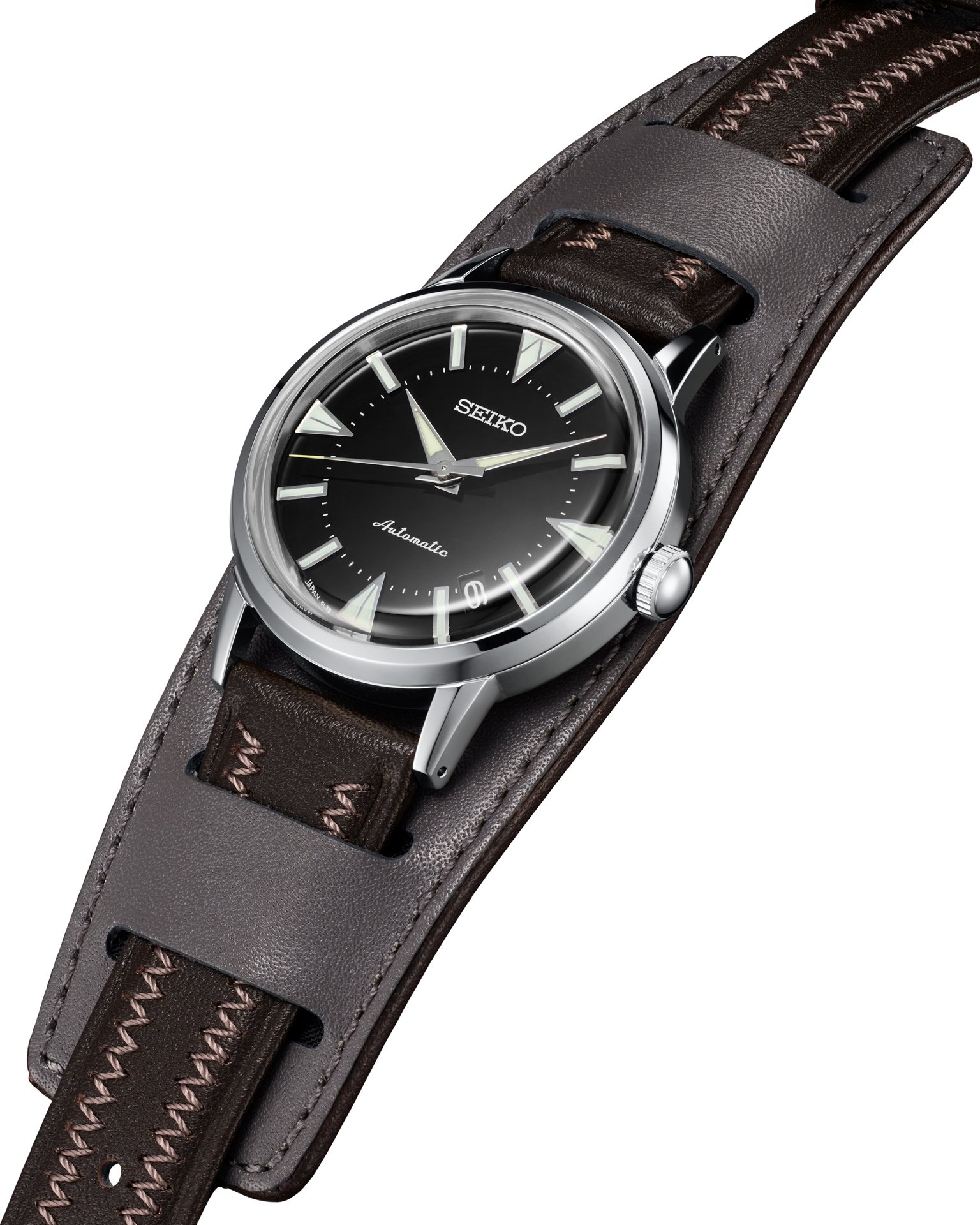 This is obsessively designed with a deep passion for the Seiko Laurel original, but why not before I hear you ask? Well, Seiko have been rather generous with their limited and standard diver's watches, with only a smattering of Presage in between a strong selection of skin divers and Tuna cans. This time they've pushed the boat out, especially on what is a charmingly quirky chocolate-sweet bund strap, its whimsical seams and outer grooves looking like nothing else on a standard Seiko.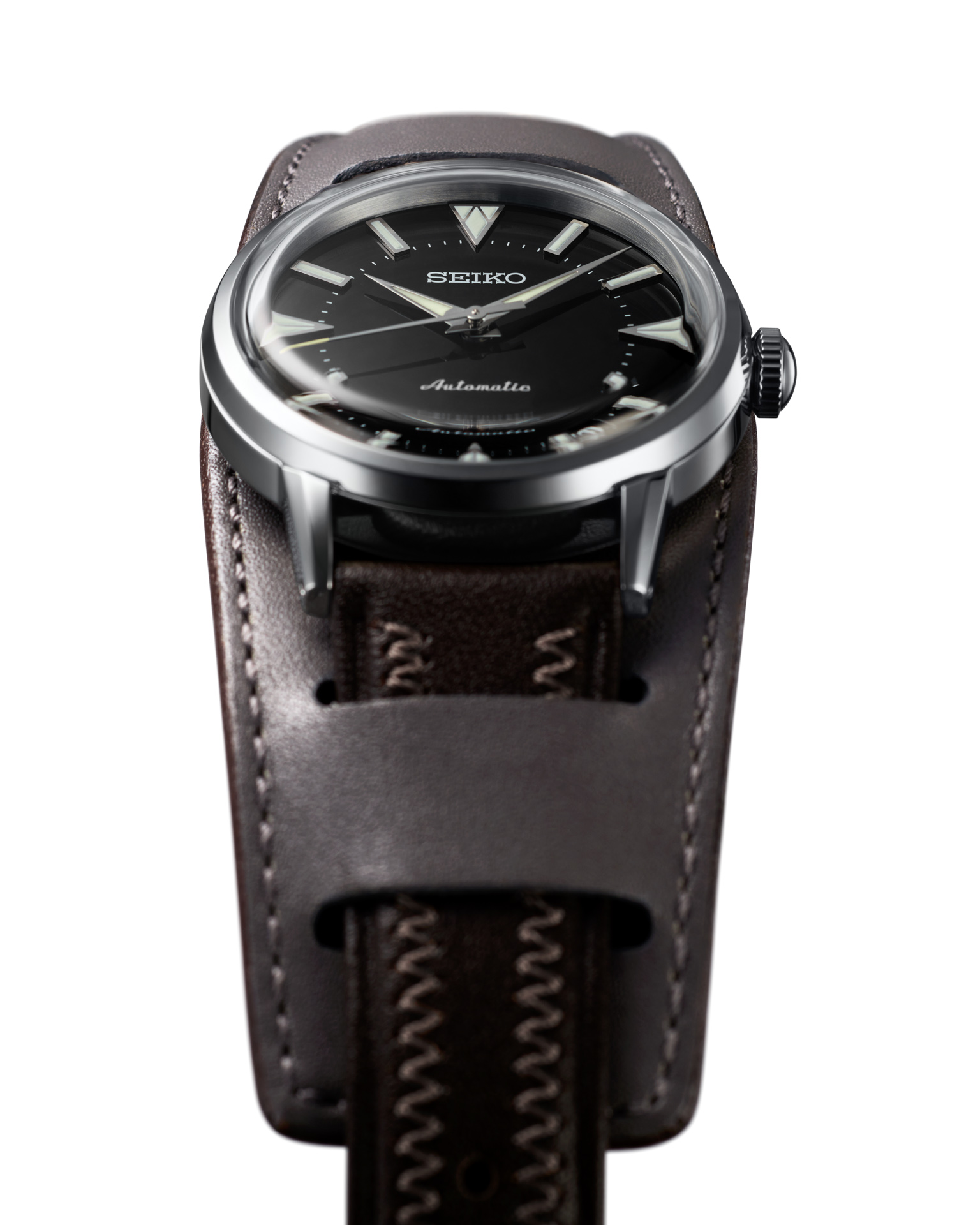 The watch case is both a celebration of the Seiko Laurel from 1959 and proof of Seiko's renewed faith in smaller diameters. I love the fact that they have dipped below 37mm, and with such a slim polished bezel it will wear larger nonetheless. While I do love bund straps, I must confess to having a 42mm watch on its bund before quickly realizing the need for serious underarm curls at the gym. This looks to hit my sweet spot, even if the price tag is substantial.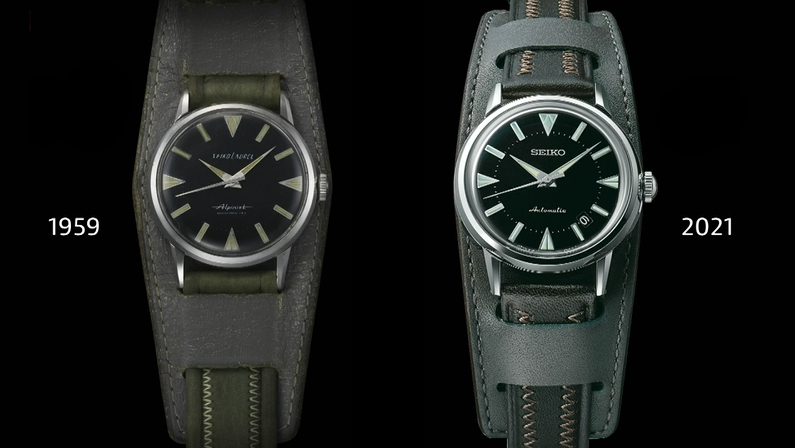 With 1959 pieces only in the edition, there is a considerable cost involved, and the sincere move of producing a special case to save 1.2mm is nothing but admirable. The lugs look slightly slimmer and razor sharp, and the dial is also redesigned to be true to its forefather.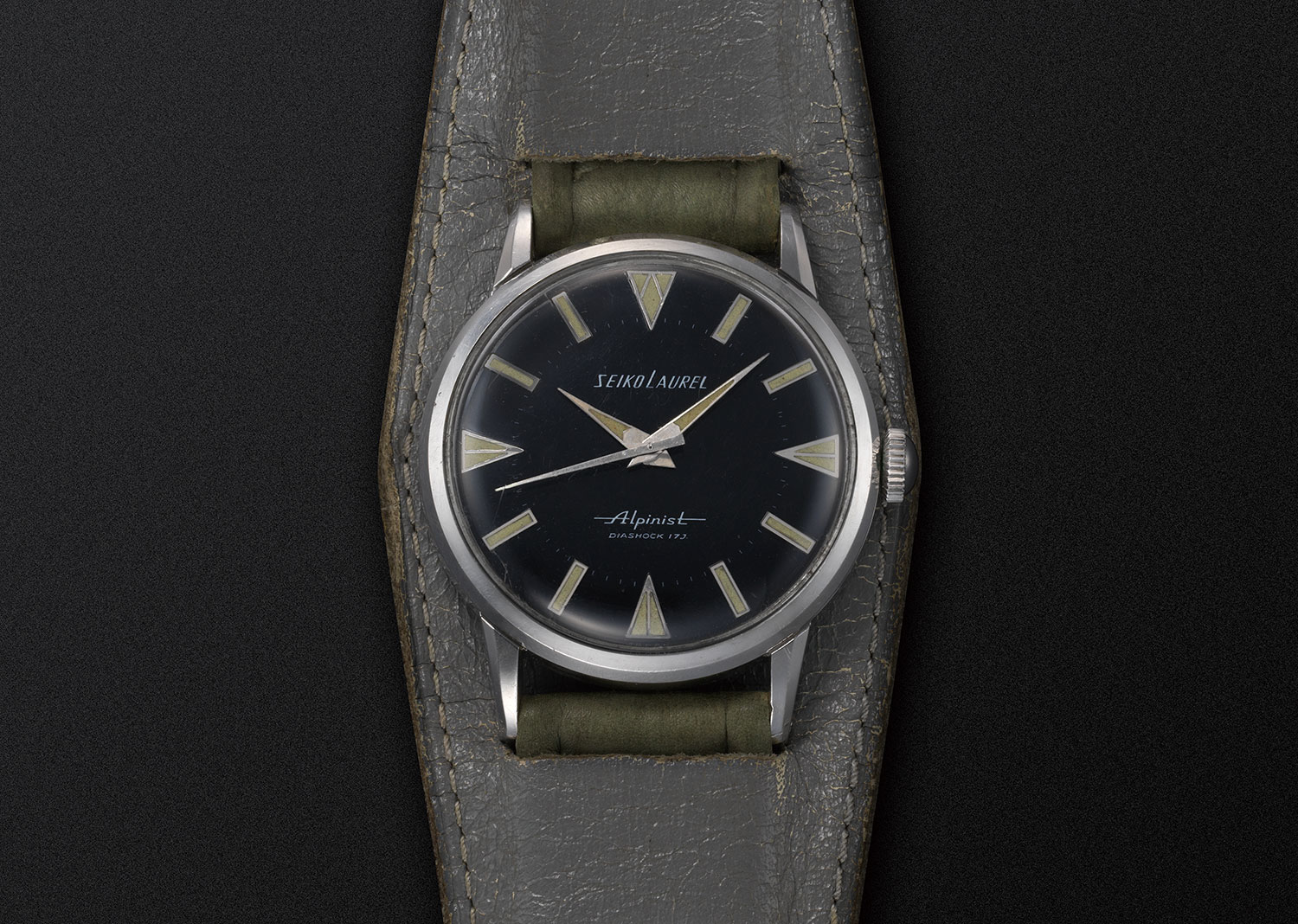 A pure Automatic sweep of text at 6, and a 4.30 date are small but delightful details on this monochrome and balanced surface. The mountain peak lumed triangles at the quadrants are an elegant touch of adventure with a delightful '50s feel. A crisp white dotted minute track binds the large indices together, while the colour-matched date window is a picture of discretion at 4.30. On the edges of the dial you'll sense a charming, slight distortion, a tough vintage box-shaped sapphire crystal bringing you the best of both worlds.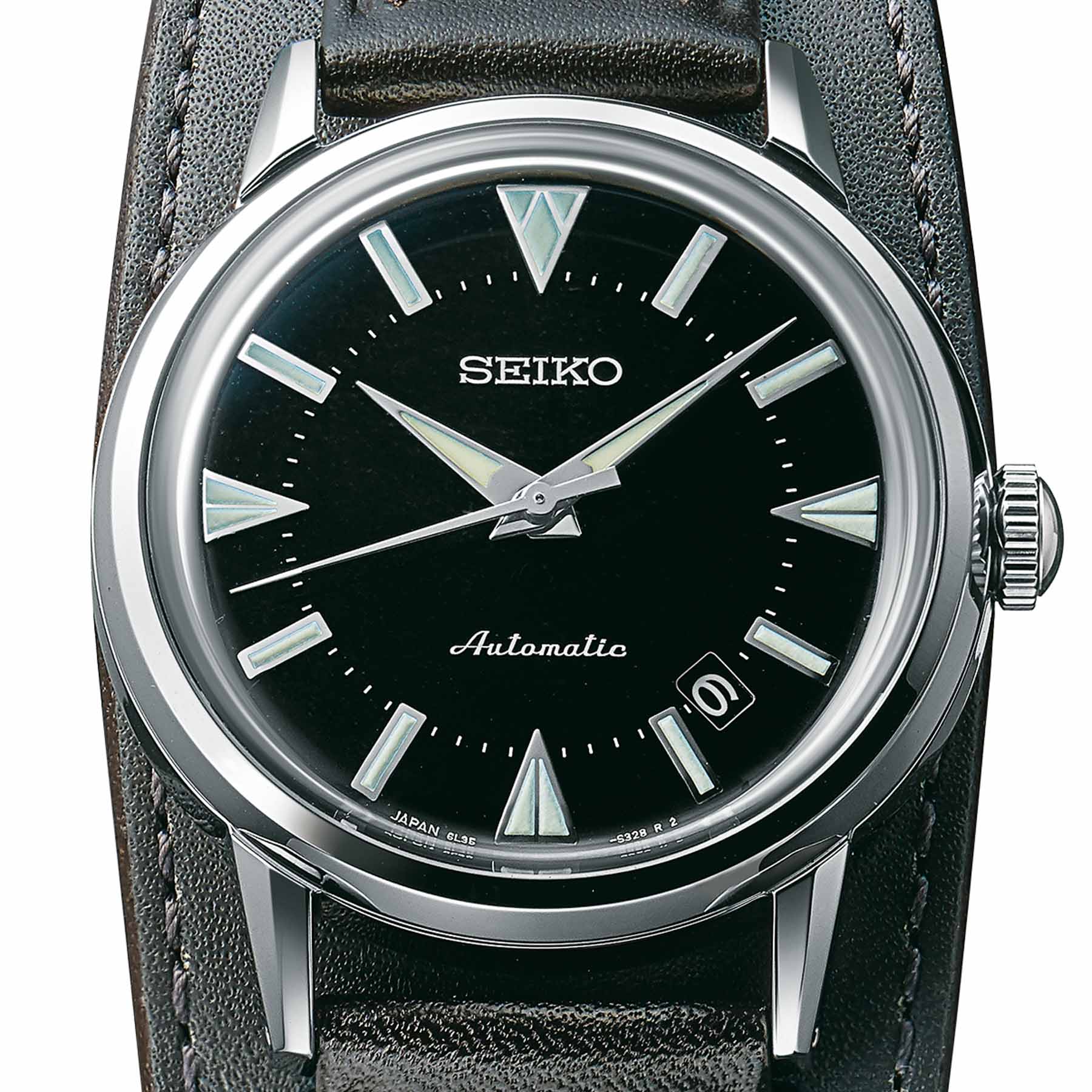 The movement is not quite the same as in the colourful new Alpinist trio, this 1959 edition has the more period slim 6L35 under the hood, with a precise +15/-10 secs a day. The power reserve of 45 hours is less than the more economical 6R35 in the standard trio, but all this amounts to more than the sum of the in-house Seiko parts.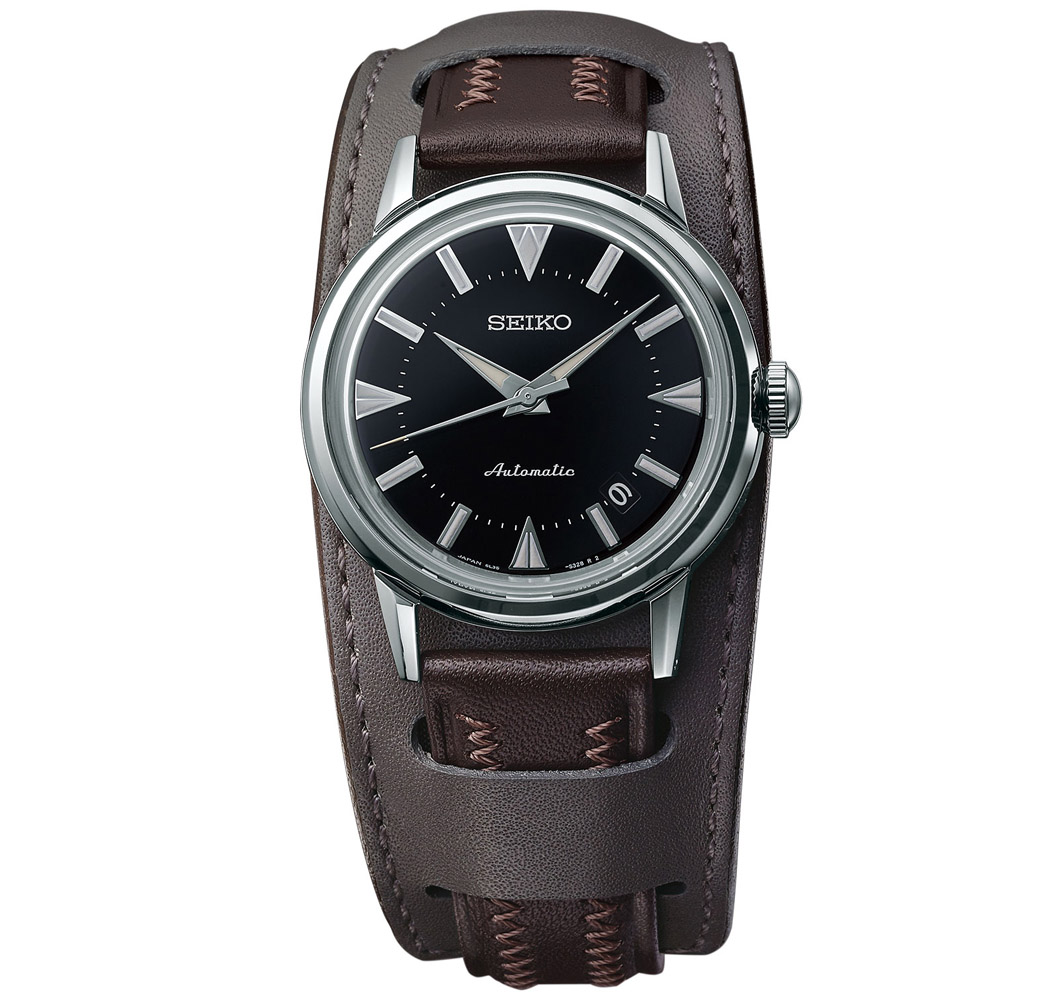 This lithe almost dress-sized watch is a respectful recreation with uncompromised purity of line. So consider it not a nod, but a deep bow to the Seiko Laurel Alpinist, their first Explorer-esque sports watch. Here in Norway while we wrap up in eight layers of high tech fibres to pop down to the shop with 3mm of snow on the ground, spare a thought for the toughest few 'yama-otoko'. A breed of rugged Japanese mountain men, that 62 years ago would scale blizzard-ravaged peaks with nothing but a simple compass, some layers of wool, worn-in leather boots and, of course, their Seiko Laurel Alpinist.
The Seiko Limited Edition SJE085 Alpinist, price and availability:
Produced in a limited series of 1959, available from Seiko in May, Price: $2,900 USD